Used Bike: 2013-2017 Honda CRF250R | Used Bikes
WITH THE ARRIVAL of Honda's DOHC CRF250R, it's high time we took a look at its single-cam predecessor. The Unicam engine has been a major player in Honda's range since XRs roamed the Earth.
Honda claimed the design, with a single camshaft driving the inlet valves directly and the exhaust valves via a split rocker arm, had less rotating mass and that helped give it its sharp handling characteristics. It is no secret that the old engine lacked power compared to its rivals and it is possible Honda just couldn't get it to produce any more with reliability.
The new DOHC design, with two exhaust ports and twin exhaust pipes, allows better gas flow through the head and having a pair of camshafts provides more room for different cam lobe profiles to go chasing power and torque. It obviously works on the 2018 CRF250R as the power and torque increase is nothing short of amazing.
One thing that remains to be seen is whether it will be as reliable as the Unicam design. The old CRF250Rs were down on power compared to their rivals but this meant they were quite popular with novices and shorter riders.
To get them up to speed the owner needs to pump some money into the engine. If you can get one that's been breathed on and looked after then you are on a winner.
When you are looking at buying one second-hand, take a good look at the oil.
These bikes run separate lubricant for the gearbox, so any damage to the crankshaft usually shows up as brass or metallic-looking flecks in the engine oil. If you see this, stay clear of it as an expensive rebuild is not far away.
The CRF250Rs don't get along well with people who are lazy on the air filters. This means the engine will have sucked in dust and worn the piston or valves.
A bike with this problem will usually be hard to start, especially when hot, and have a rough idle or not idle at all.
Another thing to look out for is damaged or incorrectly fitted engine breather hoses. The breather runs into the airbox and if it hasn't been fitted correctly or is damaged or missing then the engine will have been sucking dust straight into the crankcase.
As always, take a good look at the frame, wheel bearings, monoshock linkage and swingarm bearings. If they haven't been maintained it will mostly likely mean that the bearings have seized or are falling apart. Technical Editor Mat Boyd
Price Guide – Prices taken from redbook.com.au
NEW
2014 $10,299
2015 $10,299
2016 $10,198
2017 $10,198
SECOND HAND
2014 $5750 – $6850
2015 $6700 – $7950
2016 $7150 – $8500
2017 $7350 – $8750
Market Equivalent
14 – 17 Kawasaki KX250F
$6100 – $9050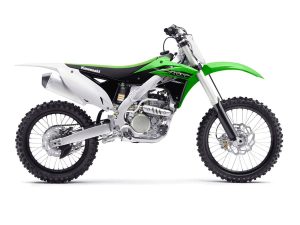 14 – 17 Yamaha YZ250F
$6500 – $9600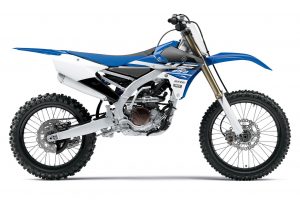 14 – 17 Suzuki RM-Z250
$6050 – $8550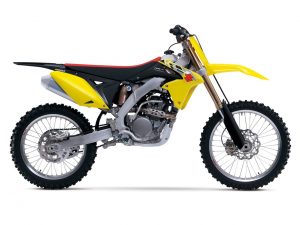 14 – 17 KTM 250SX-F
$6000 – $9650