Winning 125 MX Races on a Sherco Enduro | News
With sidestand and numberplate removed, Justin Carafa clean sweeps 125cc Gold Cup on Motorcycle Land Ballarat Motul Pirelli Sherco 125 SE-R.
It's been a long time since an enduro bike has dominated a motocross race at National level but the Sherco 125 SE-R did exactly that yesterday.
Justin Carafa and his Motorcycle Land Ballarat Motul Pirelli Sherco 125 SE-R won both motos of the 125cc Gold Cup at the MX Nationals season opener at Newry to silence any critics and create a 125cc storm in an otherwise MX tea cup.
Despite having not raced an MX National event since 2009 and only having raced three off-road events in the past three years, Carafa showcased what an incredibly versatile machine the Sherco 125 SE-R really is.
"Plenty of people doubted the bike and they probably doubted me too," said Carafa on the concept of racing the Sherco at the MX Nationals. "I've only had this bike for a short time with just three practice rides before this race. I was surprised that I got such a good start in the first moto when I was surrounded by motocross bikes that sounded super crisp and snappy. My Sherco has good bottom-end torque which makes it an excellent enduro bike but it turned out to be plenty fast enough for the MX Nationals too."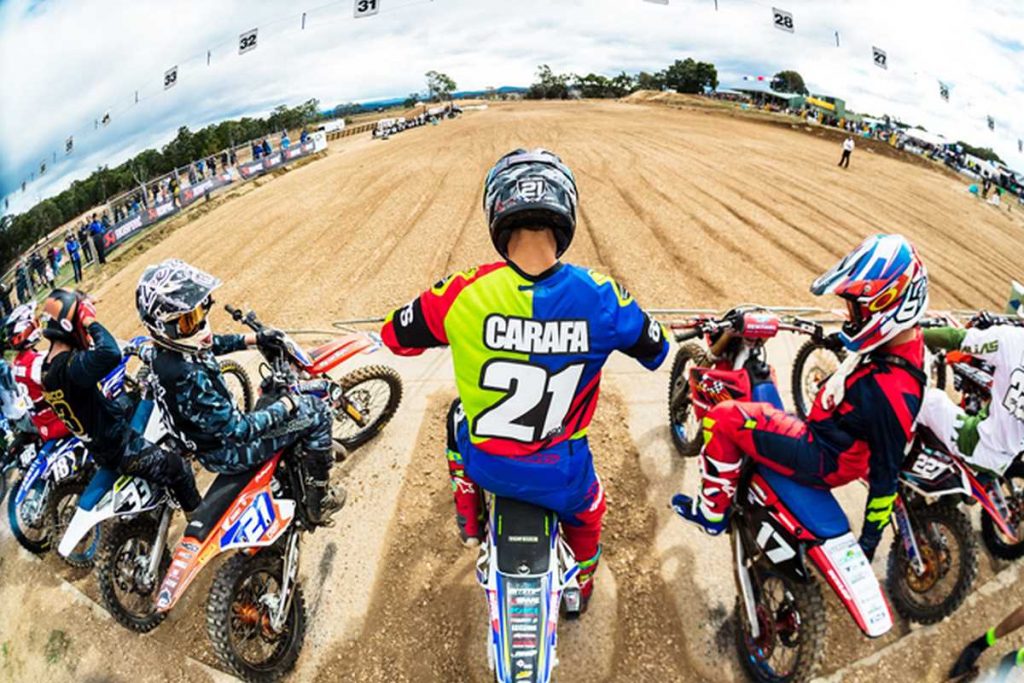 Carafa quickly took the lead of race-1 and went on to win from former multi-time National MX champion Cameron Taylor.
"The second moto I didn't get a great start and was sixth after the first turn," Carafa continued. "I was up to second behind Taylor by end of first lap and made a pass for the lead at around the half way point of the moto. Taylor came back at me and we had some close calls late in race where the elbows came out but I gauged the pressure and got the win. It was nice to get the win on one of the toughest and worst prepared tracks I have ever seen."
Carafa's win put the Sherco in the limelight and was a fitting reward for Motul Pirelli Sherco Team manage Derek Grundy.
"Justin got a lot of respect and exposure for Sherco out of this experience," stated Grundy. "Justin is well known and held in high regard in the MX scene because he's a decent bloke and is super professional when it comes to competing. He's super fit and is a real competitor in every sense of the word."
"We had a ripper day. It shows how good the Sherco is. We altered the jetting to make it slightly richer and that was as far as performance preparation went. The engine is solid, its fast and it's a race winner. Justin rode smart with flowing lines and good corner speed and we're pleased to have him riding the bike."
Carafa intends to contest round two of the MX Nationals 125cc Gold Cup on the Motorcycle Land Ballarat Motul Pirelli Sherco 125 SE-R on July 14-15 at Maitland, NSW.
Results:
1. Justin Carafa – Sherco
2. Cameron Taylor
3. Tyler Darby