Suzuki's RM85 is big, bold and yellow, and as Jai Constantinou discovered, it's not a bad little jigger straight out of the box.
2015 Suzuki RM85L
Major advances in single-cylinder, two-stroke motocross machines started to plateau in the 1990s. These days an 85cc racer needs to chip away at improvements in order to keep pace with the front of the pack.
Suzuki's popular RM85 can trace its roots back to the 1979 RM80, taking 25 years to morph into the 85.Along the way it has received a raft of changes including the additional capacity, liquid cooling, monoshock and disc brakes. There's also a choice of two wheel sizes; 17 and 14-inch on the RM85, and 19 and 16 inch wheels on the RM85L.
The 2015 RM85 is mechanically identical to the 2014 model, with just minor colour scheme changes differentiating the two. To find out if the bright yellow dirt racer is still a contender in the junior motocross ranks, we let current 85cc racer Jai Constantinou lose on the machine for a day at Frankston City Motorcycle Park.
Things didn't get off to the best of starts when a rear puncture called a halt to proceedings after just a few laps, before bike and rider had been given a chance to get warmed up. A closer inspection revealed the rear tube had been damaged by a number of unusually loose spokes.
Being a brand new motorcycle the spokes may not have been correctly tensioned and could have rattled lose once the bike was ridden. The little RM was quickly dispatched to Byrner's Suzuki in Seaford who replaced the tube, tightened the spokes and had Jai back on the track in time to punch out a solid five track sessions.
CHANGES
Following a solid hit-out on the RM85, Jai noted it's an impressive bike straight off the showroom floor and said it would simply be a matter of changing the budget levers, handlebar and pipe to have a competitive machine.
"Some things just need to be replaced with stronger and more reliable stuff," Jai said looking around the bike.
"For sure I'd put a pipe on it and, to suit the way I ride, I would do a bit of work on the suspension to make it a bit firmer.
"I think it's a great base to build a competitive bike from, you wouldn't need to do too much to it, just a few personalised touches."
After listening to Jai's feedback on the RM85, it wasn't hard to see where he would invest an additional $500 if it was on offer.
"For sure I'd change the handlebar for a wider unit – probably Renthal because that's the style I'm used to. I'd also put a pipe on it to flatten out the power band a bit and make the mid-range a little wider.
FEATURES:
MOTOR
The new engine required just a couple of priming kicks before bursting into life.
Once in the groove, Jai gave it a good workout and was impressed by its aggressive nature.
"The engine is really good, it's got a really nice crisp sound to it," he said. "It's aggressive when you need it to be, but I think it needs a pipe to even it out a bit and provide a little more usable bottom and mid-range power.
"As it is now, it goes from all to nothing very quickly, what I would like from it is for the bottom end to match the top end, that would smoothen it out a bit."
JAI'S VERDICT: It feels like a pretty powerful bike for an 85cc machine.
SUSPENSION
Like all racers, Jai likes to have a bike's suspension set to his own liking, but he did rate the stock suspension on the Suzuki, saying it felt solid. "Personally I would like to have the suspension a bit stiffer because I'm a bit heavier than the average 85cc rider," he said.
JAI'S VERDICT: For a bike straight out of the box, the suspension feels really solid and smooth.
BRAKES
The braking system received a thumbs up from Jai.
"The front brakes are pretty good and have plenty of bite, they're firm and remained consistent all day.
"You get plenty of feel for what's what's going on at the front."
Jai's only complaint was the design of the rear brake pedal.
JAI'S VERDICT: Quality brake package, it just needs a better designed rear-brake pedal.
ERGOS
One of the first things Jai commented on about the Rm85 was it felt a little wider. Being slightly taller than most riders competing in the 85cc class, he said the width give him something to grip with his knees, making for a more confident ride.
JAI'S VERDICT: He would change the stock handlebar for a Renthal unit.
STYLING
There's certainly no missing the bright yellow Suzuki, and its styling is a little more original than the usual run-of-the-mill junior motocrosser, but it's starting to look a little stale.
The sticker kit possible felt the same way, and seemed keen to distance itself from the plastics. The graphics started to wear after a day on the track.
JAI'S VERDICT: It's very yellow, there's no mistaking it's a Suzuki.
JAI'S FIVE FAVOURITE THINGS ABOUT THE RM85L
• Lots of power, nice and aggressive on top
• A bit of girth to grip with your knees
• Smooth suspension
• Bright yellow colour
• Makes a nice sound
This article featured in ADB issue 422, November 2014.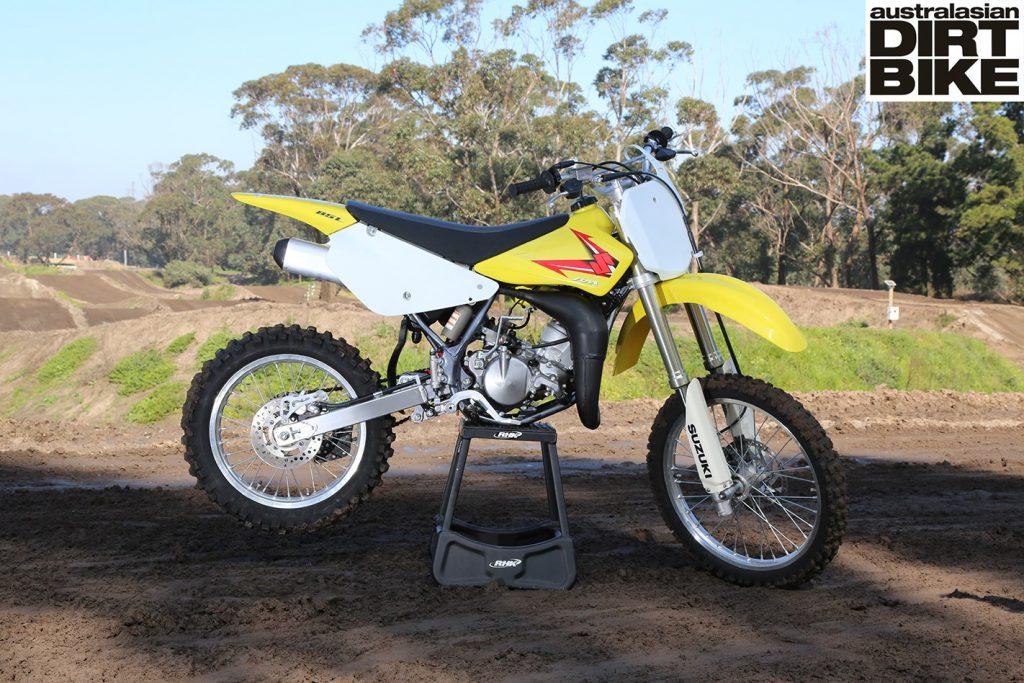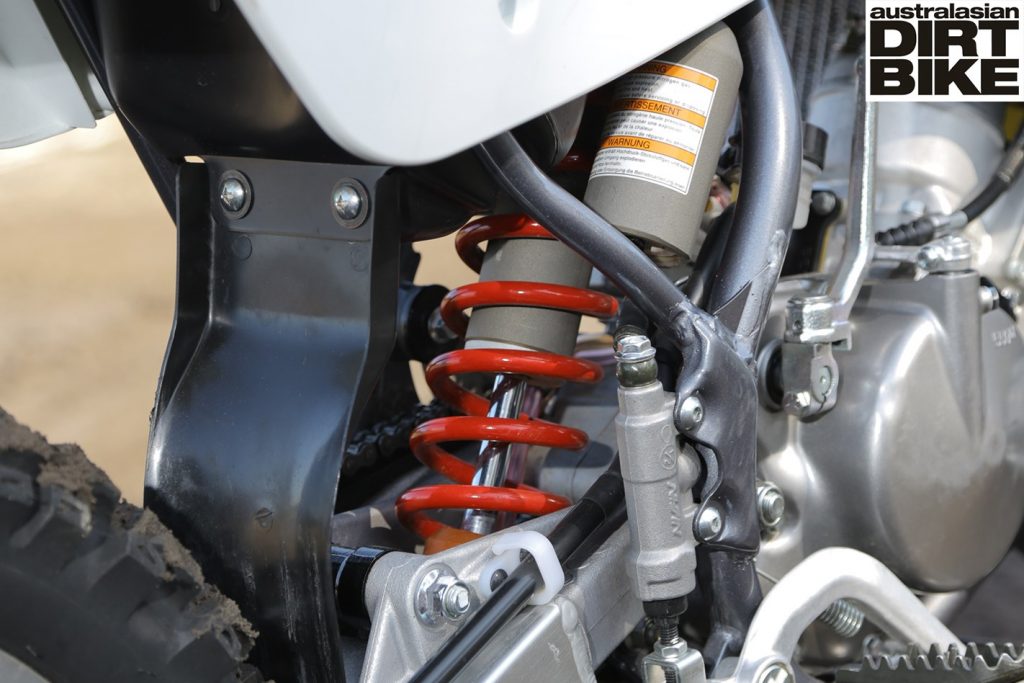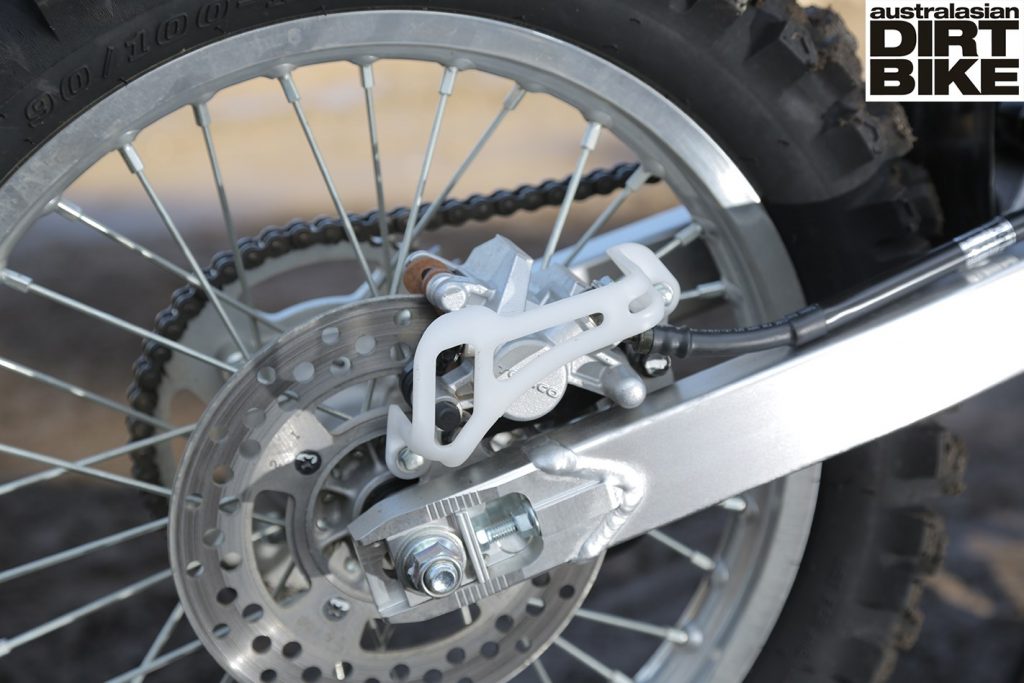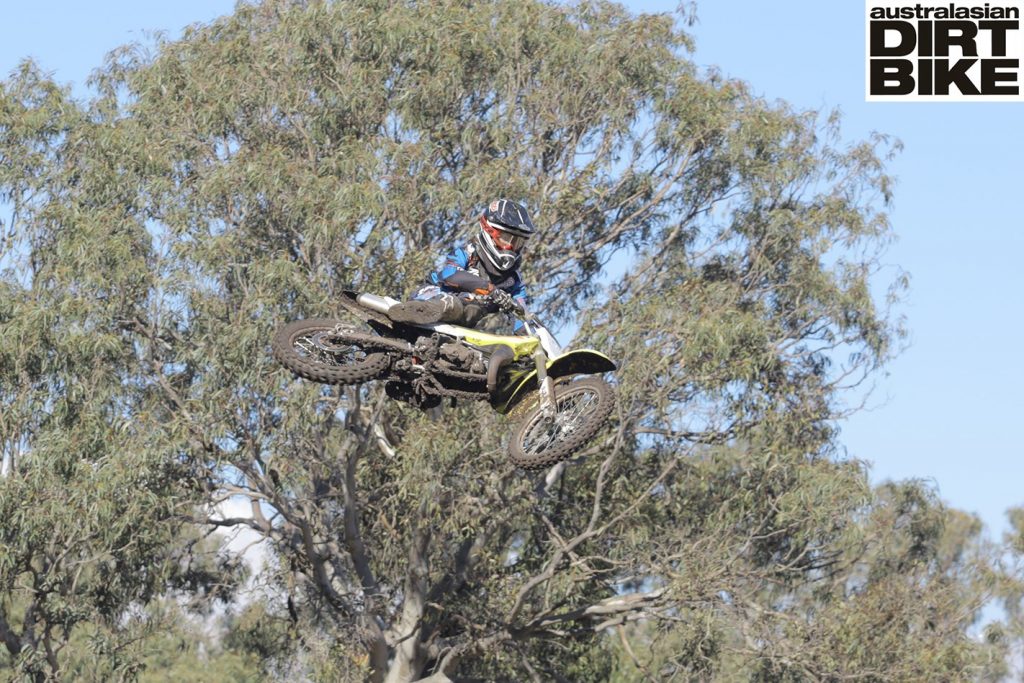 To receive the latest news, reviews and video highlights from the world of dirt bikes, sign up to our weekly newsletter here.