ADB reader Zack Kerlin gives us a tour of his pride and joy, his 2018 Yamaha YZ85 motocross weapon!
Why'd you buy the 2018 Yamaha YZ85?
I had a 2015 KTM 85SX that I rode into the ground so I decided I needed an upgrade to this 2018 Yamaha YZ85.
My oldies said that they were open to any manufacturer, so we went looking around, but it was the Yamaha that really caught my eye. I'm not sure whether it was the blue rims or the completely redesigned engine and suspension set up, but I was hooked. Since I was little I'd watched my brother grow up on Yamahas and I guess that played a part. As well as that, going to races every man and his dog had either a KTM or a Kawasaki so I thought I'd be different. 
WHAT YA DONE TO IT?
Straight off the bat it was easily the smoothest bike I've ridden. The power delivery was pretty mint from bottom to top, but a set of VForce 4 reeds pushed it even further. It's got all of the bling parts you could ever need, including a Hinson clutch and Pro Taper Wyndham blue handlebar.
It's had some port work done and a carbie re-jet. It's had all the suspension done by ATR Suspension Services in Caboolture. The bike rips from top to bottom and is easily one of the most competitive bikes in the 85cc class.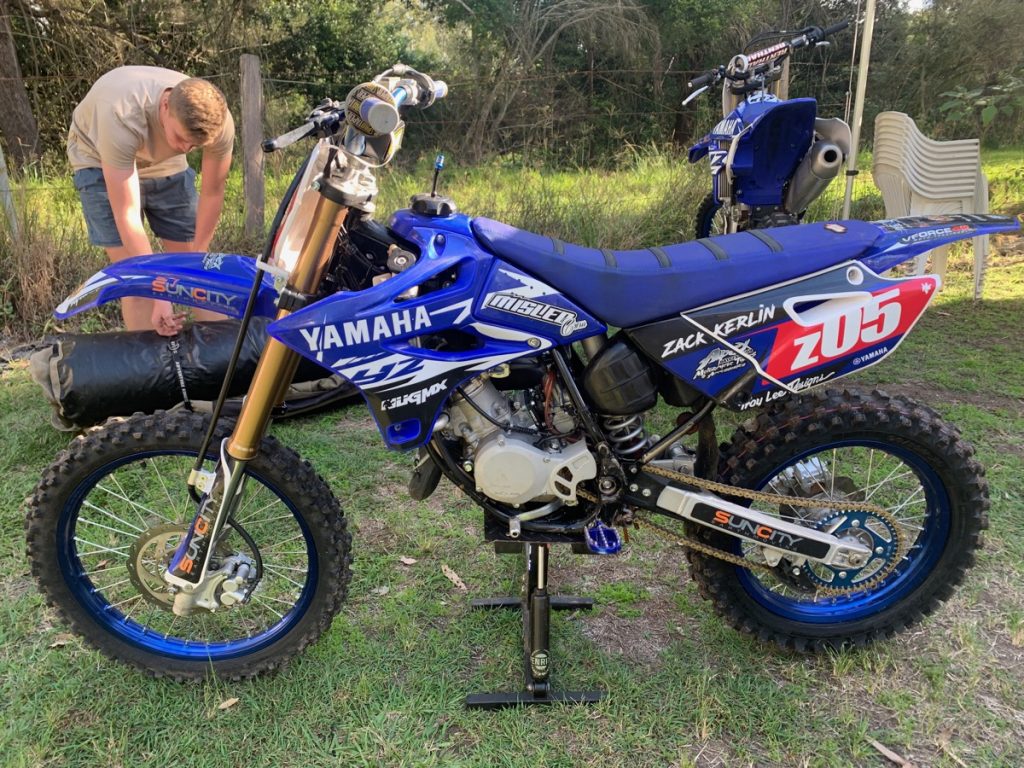 HOW'S IT GO?
The thing was amazing from the get go. It handles so good and loves it when you give her the berries. It's been so reliable, I've had it for over a year now and I haven't had a problem with it. It coped with anything I threw at it and is still the mintest bike I've ridden. When I first rode it I felt like I'd been on it my whole life, it was so easy to get used to. 
Being the odd one out, as opposed to your KTMs and Huskies, it felt nice to be able to put the outlier on top.
I'm a bit heavy on it and it still pulls like it did it when I was smaller.
A couple of mods and the thing was outright crazy, it made the limits of my riding get pushed further and further each weekend.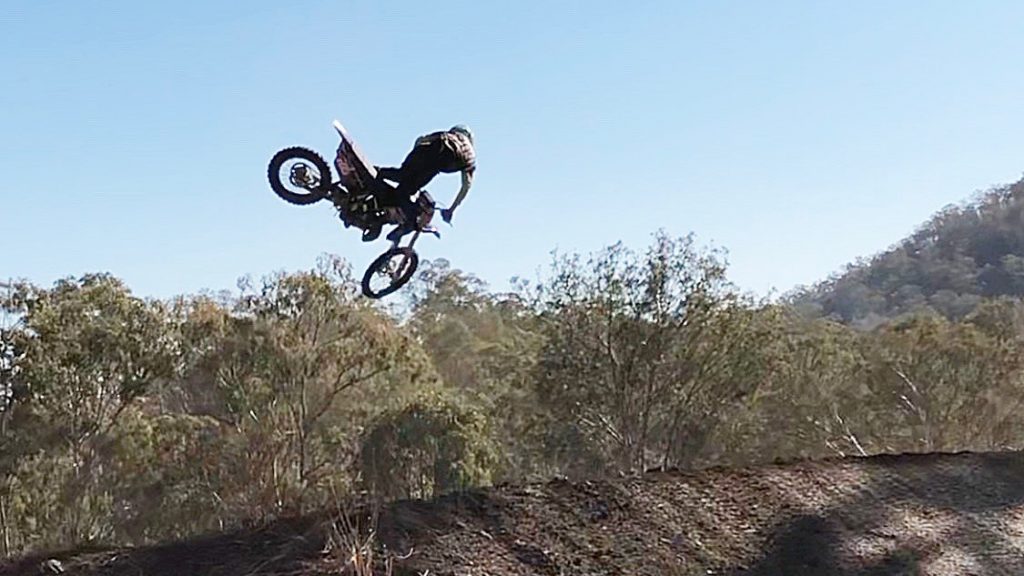 RATE IT?
I would recommend the YZ85 to any rider from novice to someone trying to make it in racing. The combination of the smooth but responsive power with the great handling is a package I couldn't find on any other 85. It is so easy to get used to, and can bring a smile to anyone's face. It makes riding the most fun it possibly could be and is a serious contender for the 85cc championships throughout Australia. As well as that, Yamaha hasn't changed the cosmetic side of its 85 for a few years, meaning buying parts and personalising it is much easier than any other bike. with Mitch Lees
WHAT 2018 Yamaha YZ85
WHO Zack Kerlin
WHERE FROM Northstar Yamaha, Brisbane
HOW MUCH $7500
5 THINGS YOU DIDN'T KNOW ABOUT ZACK
1 Zack is 14 and hails from Burpengary East, a Brisbane suburb.
2 He's already missed two seasons with leg injuries, the first involving a spiral fractured tibia and fibula and the second being a snapped femur and cracked collarbone.
3 He is sponsored by Misled Crew, a clothing brand.
4 Zack races with his older brother Mitch, who competes in Senior MX2.
5 He has silencers made by Fat Pipes Custom Exhausts.