The 2019 KTM 85SX is a purpose-built Junior machine that is designed to race and win.
The engine is fed via a Keihin PWK carburettor and VForce Three reed valve while the crankshaft drives through a hydraulically-operated clutch and six-speed gearbox.
In the exhaust port of the cylinder is a rotary valve, better known as a power valve. This is closed at low rpm but opens higher in the rev range to allow the exhaust gases to flow more freely. All these components working together is what gives the 2019 KTM 85SX such a strong, yet broad powerband.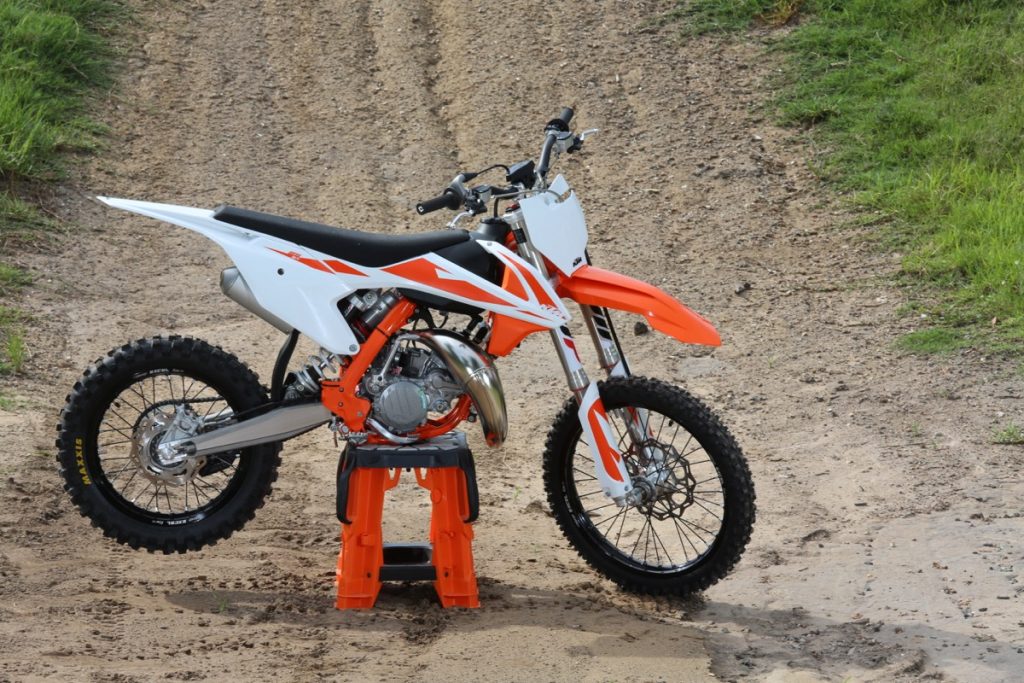 2019 KTM 85SX SUSPENSION
The suspension is made by WP, a company which KTM owns. It also manufactures the chrome-moly frame. The chassis is designed to flex with the suspension and give a smooth ride while still being rigid enough to handle well under load. The front-end is fitted with a WP AER 38mm fork. This fork has adjustable compression and rebound damping as well as an adjustable air chamber.
This chamber is located in the left fork leg and can be adjusted to suit the rider's weight and riding style. Adjusting the air pressure is just the same as changing the spring rate in a spring-cartridge fork.
The shock is a gas-charged WP unit with adjustable compression and rebound damping as well as adjustable spring preload, meaning you can adjust the preload to suit different riders. KTM recommends a rider sag of 120mm on the shock, which does not have a linkage.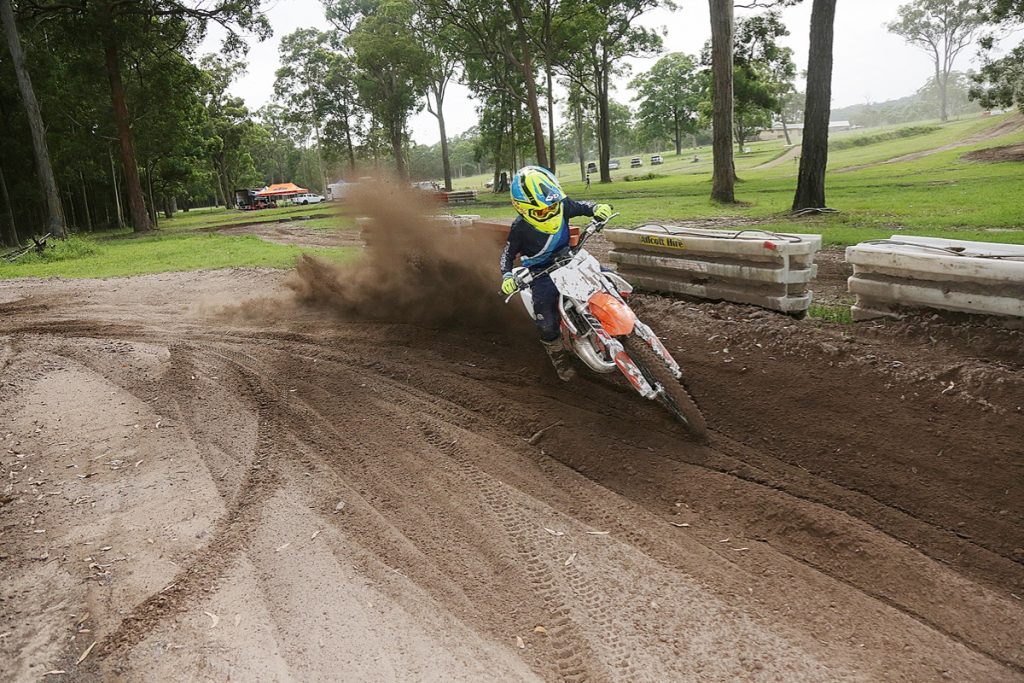 The brakes are made by Formula and are radially mounted with four opposing pistons on the front and two on the rear. The air filter is accessible via a panel that pops out of the left hand side of the airbox and is removable without tools.
ARE THEY RELIABLE?
Once upon a time the rumor was that anything built in Europe was not reliable and would end up costing you more money than something made in Japan. However, all these years later I have no problem in saying that the manufacturing process and the parts quality of the KTMs is just as high as any other brand.
Now, in saying that, I'm sure you've all heard of someone at the track blowing a KTM engine to smithereens. Just like any other high-powered, two-stroke racer, sometimes things go wrong and the fact that there is quite easily double to triple the number of orange bikes on the grid as there are any other brand it is no wonder you hear some horror stories.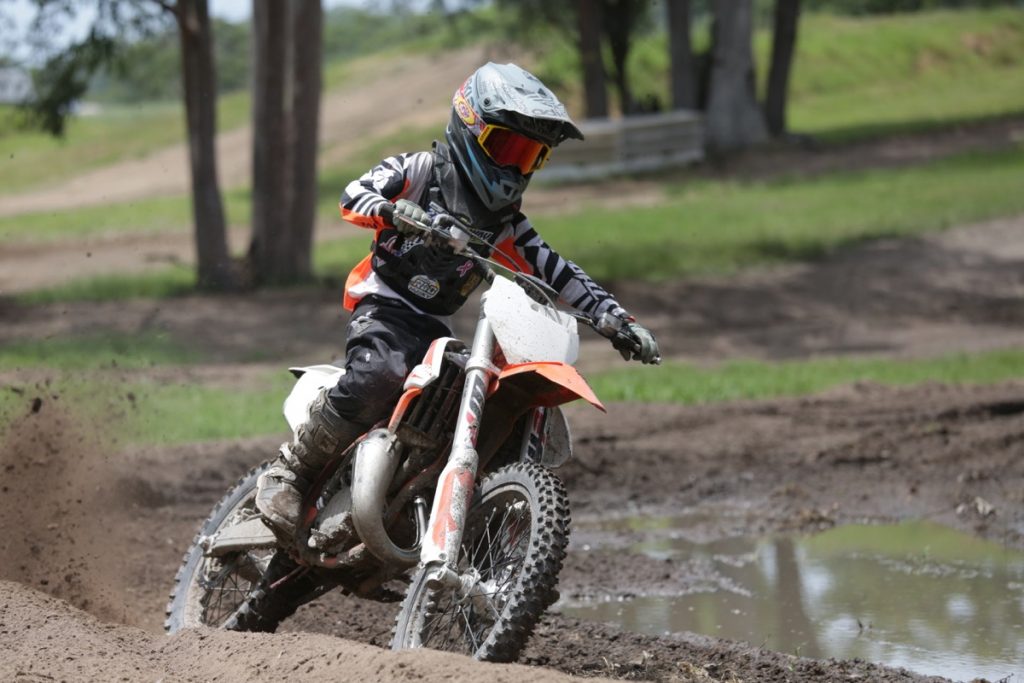 I've heard some and seen evidence relating to all brands but usually, with a little questioning, you can get to the bottom of these disasters and they tend to come from pistons with 40-50 hours plus on them. What I'm getting at here is if you keep your service intervals regular and replace the piston and ring as recommended by the manufacturer then these bikes are just as reliable as any other brand.
KTM is using good components and manufacturing products designed purposely for racing. They are a high-end race bike that needs much more maintenance than a farm hack but, if treated like a race bike and kept like a race bike, they will be just that and reward you with many hours of racing.
I have seen a problem with past models where the kickstart idler gear sheared off, causing metal to run around in the gearbox. It creates significant noise and can lock up the engine. I have seen this on a few models, which KTM repaired under warranty and I have been informed that the part has been replaced so the problem no longer happens.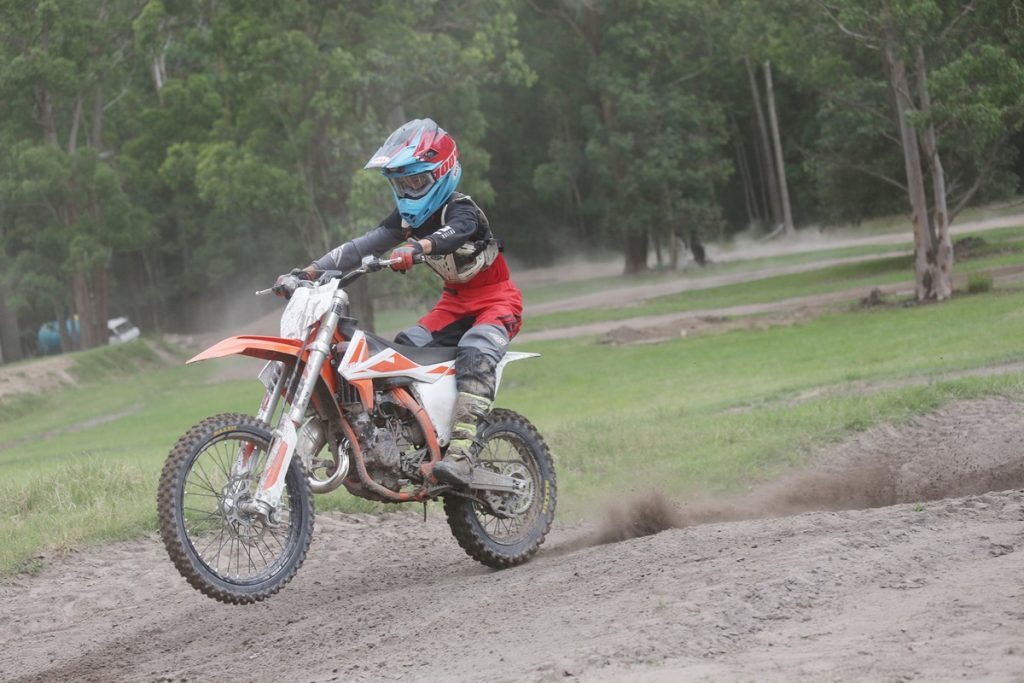 WHERE DO THEY FIT IN?
The 2019 KTM 85SX is a race bike. It is a high-end race bike designed for serious racing. While many kids do it, they are not designed to be plodded around a farm. They are designed to race and win. They are well designed and feature WP suspension that is designed to allow a little racer to ride as fast as they can around a motocross track.
They come with all the gear needed to go racing. They have plenty of power and good quality suspension set up for a large range of riders. They have years of development behind them and have been designed to steer and handle well. They are at the higher end of the price scale, which means they are expensive to buy and just cruise around a farm on and they wouldn't be my first choice for an inexperienced rider or someone learning to ride. If your choice is to go racing and win then the 85SX should be right at the top of your list.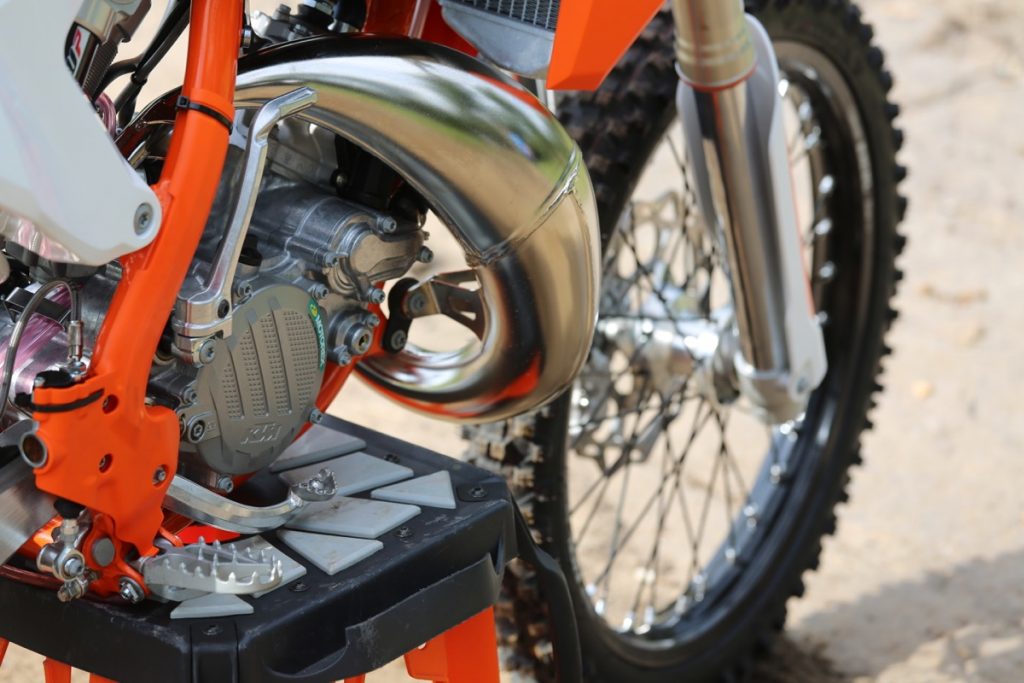 IS THE 2019 KTM 85SX COMPETITIVE?
I feel like I have basically answered this question already but for anyone who is still on the fence, the 2019 KTM 85SX is very competitive. In fact they are one of only three brands that I believe are at the top level. And one of those other two, the Husqvarna TC85, is basically a white KTM. The entire bike is designed around racing. It is a purpose-built race machine, and foots the bill perfectly as a "Ready To Race" kids machine.
If you want to be on the best equipment then the KTM is a tough bike to look past. There are loads of aftermarket parts available for them and the suspension is totally adjustable so it can be tuned to suit the little racer on the bike. The price tag is a little higher than other brands, and so are the spare parts. But if you want the best equipment then you have to pay for it.
2019 KTM 85SX
Engine
Type Piston-port, reed-valve
Displacement 84.9cc
Bore & STROKE 47 x 48.95mm
Cooling Liquid
Compression ratio N/A
Fuel metering Keihin PWK carburettor
Tank capacity 5.2L
Transmission Six-speed, constant-mesh
Clutch Hydraulic, wet multiplate
Dimensions
Wheelbase 1290mm
Seat height 890mm
Ground clearance 362mm
Weight 68kg without fuel
Suspension
FRONT WP AER 43mm USD, 278mm travel
REAR WP Xplor non-linkage, 305mm travel
Brakes
Front Formula four-piston, 240mm wave
Rear Formula twin-piston, 210mm wave
Running Gear
Handlebar Tapered alloy
Front tyre Maxxis 70/100-19
Rear tyre Maxxis 90/100-16
Price & Contacts
Price $8195
Web ktm.com.au
Phone 1800 644 771
Warranty Three months parts only
THIS FEATURE WAS FIRST PUBLISHED IN ADB ISSUE #476 – MAY 2019 | WORDS: MAT BOYD, PICS: MITCH LEES