2020 Beta RR250 Review | Bike Reviews
While we wait to get our hands on the new 2021 Beta RR enduro range take a look back at ADB Enduro Editor, Geoff Braico's, review of the 2020 Beta RR250.
WORDS // GEOFF BRAICO PHOTOS // BETA AUSTRALIA – 2020 Beta RR250 Review
One thing that's whacked me between the eyes during the pandemic time warp is how much people love two-strokes, both in motocross and enduro, and how far the things have come in the last 20 years. Any video of someone shredding on a 125 or 250cc two-stroke has been an instant hit on coronavirus-era social media.
If you look at any footage from before the four-stroke takeover, it always gets a shit tonne of views and likes. Why is that? I'll tell you why, because two-strokes are awesome. The races are different without them – the smell, the sound, even the tracks are different.
Promoters from all disciplines are now putting in extra classes for two-strokes because they know there is a spot for them. The AMA has the 125 All-Stars, the MX Nationals have the 125 Gold Cup, MXGP has EMX125, EnduroGP has a 125 class, even the AORC has the Two-Stroke Cup. They are slowly growing and that is awesome to see. It's a totally different vibe among the riders as well. They are there for fun and to have a good time swinging off a bike that sounds cooler than any four-stroke ever could. Let's be honest, two-strokes rule.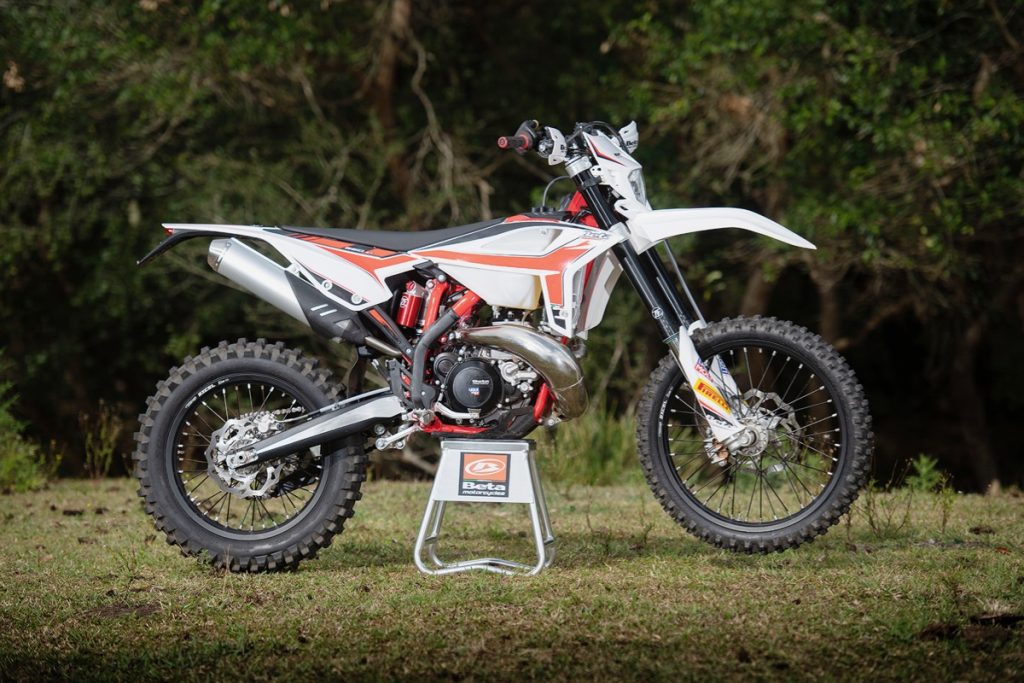 NINETIES BIKES
If you aren't following '90s Motocross on Instagram, you need to get on it ASAP. Holy smoke that page produces some gold. The bikes were so sick, they were fast as hell, the riders trained sort of hard, raced Saturday nights and then partied into Sunday.
I loved getting recorded videos from my dad's mate up the road who had Foxtel just so I could watch the likes of McGrath, Emig, Henry, Larocco and all the top guys battle it out. The sound of the 40 bikes off the start was epic.
If you remember, last year (ADB #480) we hooked up with MXstore and built a 1996 McGrath replica Honda CR250. I bought that thing expecting to flog it off but it is still sitting in my garage 'cause it's too damn fun to get rid of. The power that thing produces is amazing and it's a different animal compared to the two-strokes now.
The cable clutch is horrid but the bike has that much grunt that you don't need to pull the lever that much. I do get arm pump quick on that thing because it vibrates like nothing else. Bikes were built to be fast and if you were man enough to hold on, then you won races. I could not believe how good that motor was.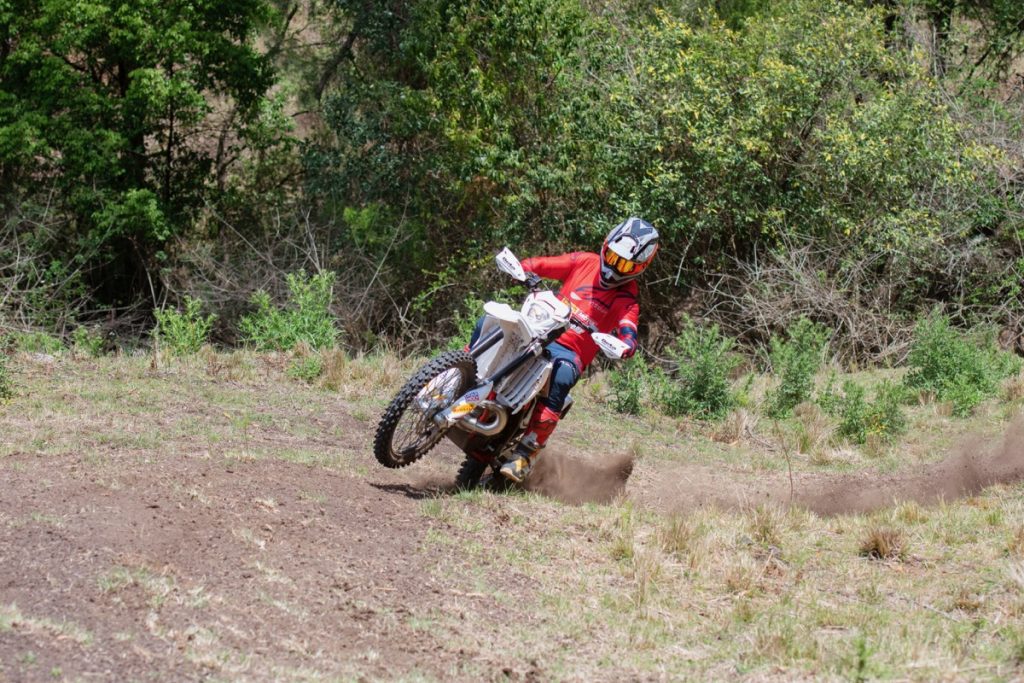 The retro two-stroke world is massive now. Bikes are being restored and sold for ridiculous prices. Everybody wants a slice of the restoration pie and they will spend big, big bucks to get it. Every now and then you will see a CR or KX500 on Facebook Marketplace, restored for over $10K easy. And you know what? People are buying them!
Even spare parts are popular, I sold original parts for that CR for amounts that I couldn't believe and I didn't just have one guy messaging, no way, it was always multiple people. It's wild. But still so awesome to see. It is crazy to think that some of the best two-stroke engines were built almost 30 years ago.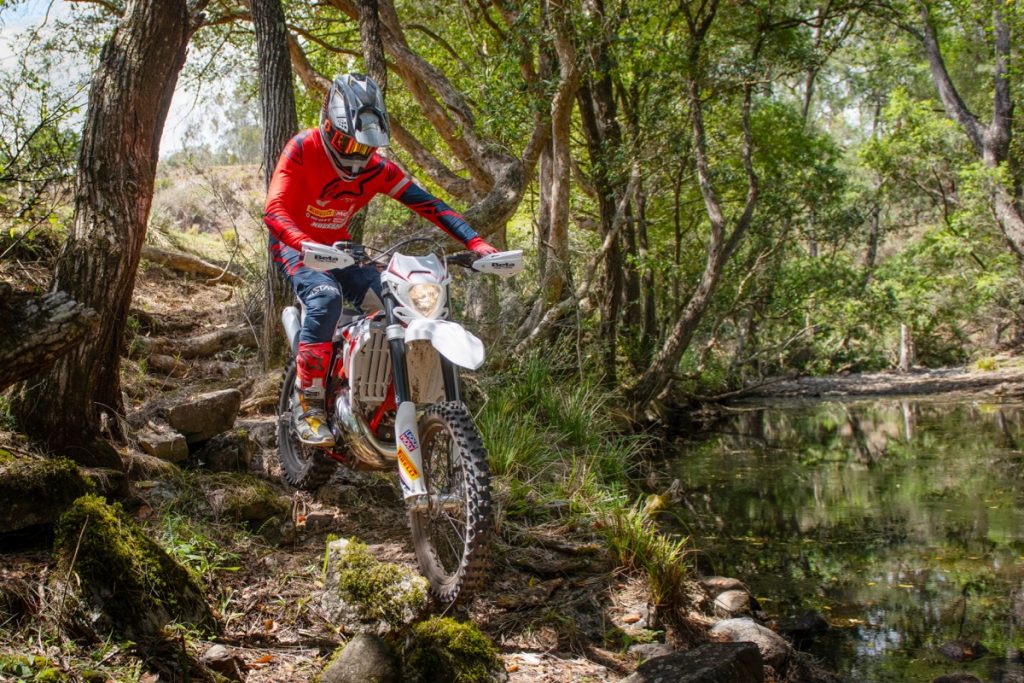 NOUGHTIES BIKES
The millennium kicked off strong for the two-strokes and manufacturers were still throwing big money at them and developing the technology. Back then, the Big Four were fighting for every championship in the world and, damn, was it good to watch. Red, blue, yellow and green 250cc factory two-strokes were ruling it all. Well, sort of, there was a certain #4 in the AMA who dominated and, if you ever get bored again, hop on YouTube and relive those races. So epic.
While the two-strokes seemed to reign supreme, along came a certain bLU manufacturer who decided it would be a good idea to build a light, high-performance four-stroke engine and well, unfortunately by the end of 2008, four-strokes had taken over.
Junior riders were (and still are) going straight from 85Ts to 250Fs and completely skipping the 125s. They missed those good old 125 days learning what stupid corner speed was or being that little kid getting headshake on every straight on their first day of riding a full-size bike.
I remember my first day riding a 2003 KTM 125SX. I hopped off my super-predictable YZ85 onto the KTM, ping-ponged off every bump and death wobbled my way around our grasstrack. It was an eye opener that some kids never get to experience now 'cause a 250F is so damn easy to ride.
All was not lost, because despite how fast two-strokes were pushed out of motocross, there was still a massive demand for them in the enduro world. Lighter, nimbler, easier to maintain, especially during multi-day events where you might need to replace a piston, two-strokes were being thrown into the trees and saved from extinction. It was awesome to see that some manufacturers stayed true to their roots and kept on trucking with smoker production. Yamaha, KTM and Husqvarna kept the two-stroke dream alive but it was the other Euro brands like TM, Beta, GasGas and Sherco that really championed the cause and, next thing you know, there's a whole fleet of bush weaponry at our disposal. We are forever grateful.
2010s BIKES
They say that once you've smelt Castrol R two-stroke oil you never quite get it out of your system. As the years passed, it seemed that the super-snappy 250T motocross engines just weren't right for the bush, and manufacturers started to build their smokers specially for the trees. Joe Trailblazer wanted mellower power with a smoother delivery and better handling so he could ride all day and, with the introduction of electric start and counter-balancers by KTM in 2009, they suddenly became the perfect trail weapon.
Yamaha, KTM and Husqvarna kept their two-stroke game strong and produced both MX and enduro bikes, but it was the Euro manufacturers like Beta and Sherco who built their reputations on enduro-specific two-strokes. Those two, relatively small, firms even went to the extent of redesigning the crankcases to get a starter motor underneath. One-two five, 200, 250 and 300T engines all came out in super-friendly, reliable packages and people were loving it.
The European manufacturers have taken charge of development and this is largely thanks to the Euro emission standards. Beta added oil injection in 2016 and its latest models are still running it (but not the Racing versions). In 2018, KTM took the plunge and released its bikes with Transfer Port Injection and they have been super popular, especially since the addition of ambinet air pressure sensors.
As if by magic, the hard-enduro category, which is tailor-made for two-strokes has exploded around the world, with four-strokes rarely seen. A 300T's power-to-weight ratio is far better than that of a 450F and you can ride the 300 down to idle and still crawl out of the worst situations possible, except maybe Green Hell. The engines on the new 250s and 300s are very impressive.
The Beta RR250 has definitely come along in leaps and bounds since its introduction back in 2010. I remember riding it when it came out and it had a decent engine but the handling and overall package needed a fair bit of work. Fast forward to 2020 and it is the best it's ever been and easily one of the top 250 enduros. I really like this bike. And well, to be honest, among the current manufacturers, there really isn't a bad 250T. They all have their strengths but I'd happily own any one of them.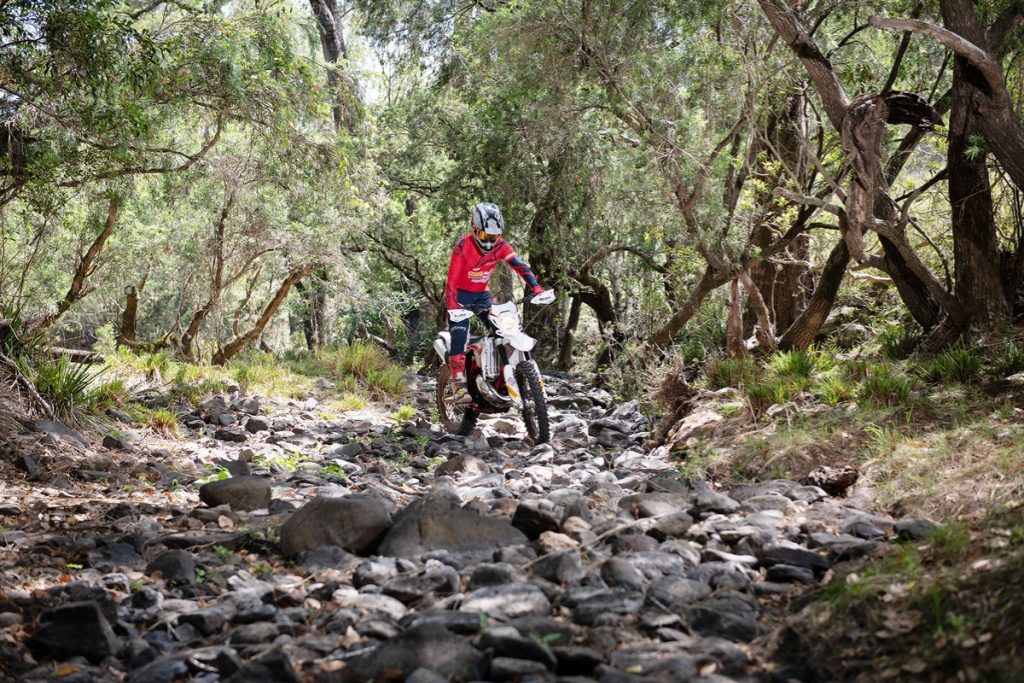 Brands like Beta have stepped up to the plate and built high quality bikes loaded with awesome features and a ride that everyone can enjoy. Brands like Sherco and Beta also offer race-spec versions, like the RR250 Racing we tested two issues back (ADB #488), which are more expensive but have all the fruit, which is just awesome for us riders.
It's crazy to think that two-stroke 250cc or 300cc motorcycles would go from being a world-conquering motocross weapon, to almost being wiped off the map less than 20 years ago, to now being a hard- enduro championship dominator, but with the sweet nature to please any trailrider out there. I, for one, have had a bit of a rekindling of my two-stroke fire and I really enjoy them.
The smell and sound of a perfectly running two-stroke is something that only us motorcycle-crazed people understand and I feel sorry for anyone who hasn't experienced that classic line from that brilliant Aussie movie, The Castle. "Smell that? Two stroke!" Awesome.
Beta RR250 Specs
Engine
Type: Piston-port, reed-valve
Displacement: 249cc
Bore/Stroke: 66.4 x 72mm
Cooling: Liquid
Compression Ratio: 13.2:1
FuelLing: Keihin PWK36
Tank Capacity: 9.5L
Transmission: Six-speed constant mesh
Clutch: Magura hydraulic, wet multiplayer
Beta RR250 Dimensions
Wheelbase: 1482mm
Seat Height: 930mm
ClearAnce: 320mm
Weight: 103.5kg dry
Beta RR250 Suspension
Front: ZF 48mm spring-cartridge, 295mm travel
Rear: ZF gas-oil monoshock, 290mm travel
Beta RR250 Brakes
Front: Nissin twin-piston, 260mm wave disc
Rear: Nissin single-piston, 240mm wave disc
Beta RR250 Running Gear
HANDLEBAR Beta by Neken tapered alloy
Front Tyre: Pirelli Scorpion XC, 110/100-21
Rear Tyre: Pirelli Scorpion XC, 110/100-18
Beta RR250 Price & Contacts
Price $12,595 rrp
Web betamotor.com.au
Phone (07) 5597 4335
Warranty Six months parts and labour