The long-awaited 2021 GASGAS enduro and motocross ranges have been revealed. Check out the first models from the Spanish brand under KTM-ownership.
GASGAS Motorcycles has announced its 2021-lineup of off-road motorcycles with 11-bikes across its mini, motocross and enduro ranges.
Since GASGAS became a part of the PIERER Mobility Group, the team has worked tirelessly to reactivate the brand. Ensuring all bikes deliver vibrant styling, the latest technology and ease-of-use, GASGAS established a strong range of no-nonsense, user-friendly, performance offroad motorcycles.
All benefiting from the 'group's' robust, high-performance technical base, each one of our bikes embraces a distinct Spanish style.
2021 GASGAS Enduro
The thrill of off-road riding has long been at the heart of GASGAS. Its Euro 5 compliant EC line-up is focused on ensuring fun and putting serious enduro bikes into the hands of riders who love offroad racing. The range of two-stroke and four-stroke bikes all feature the latest technologies from KTM and celebrate our unique Spanish heritage and enduro know-how. Utilizing a well-proven performance platform. The Australian-range includes the EC 250, EC 300, EC 250F and EC 350F enduro bikes are all about no-nonsense riding enjoyment.
Frame
All GASGAS Enduro frames are built using lightweight, laser-cut chromium molybdenum steel, which is robot welded for complete accuracy and strength. Incorporating specifically engineered flex into all two-stroke and two-stroke frames GASGAS ensures riders have complete confidence no matter how gnarly the terrain. Frames are finished with red powder coating.
Forged Triple Clamps
The 22mm offset forged triple clamps offer 3-way handlebar adjustment, which ensures riders of all sizes can accurately set the handlebars to best suit their needs. Delivering maximum stiffness, they ensure precise handling and front suspension action.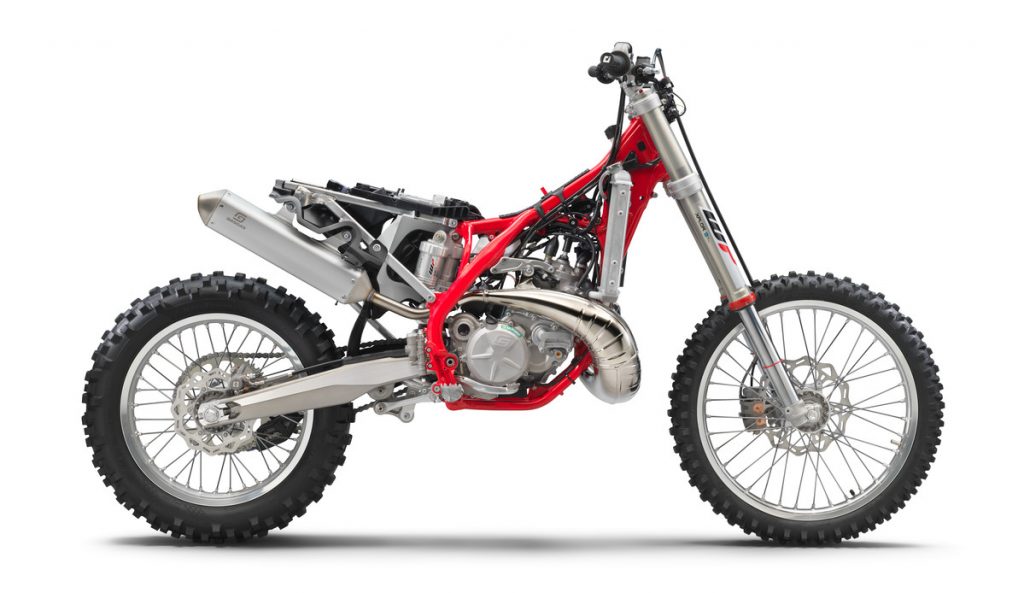 48mm WP Xplor Fork
They use a split fork design with each side fitted with springs, compression damping is on the left and the rebound on the right. They also provide progressive damping and simple and fast clicker adjustments. And thanks to a calibrated mid-valve piston for consistent damping, the advanced setup keeps the front end higher in the stroke, providing impressive reserves against bottoming out.
WP Xplor Shock
Matched to the linkage system fitted to all GASGAS Enduro bikes, the WP XACT rear shock delivers 300mm of rear-wheel travel to ensure awesome handling, the very best traction and maximum fun in the bush. With specific internal settings giving complete rider confidence across a wide-range of offroad terrains, in offering full rebound and high/low-speed compression adjustability the shock can easily be fine-tuned to meet the needs of beginners and seasoned racers alike.
BRAKTEC Brakes
GASGAS fits Braktec braking systems to all of its Enduro bikes. With a smooth, sensitive action the front brake features an 11mm piston within the master cylinder and 2x25mm pistons in the caliper, together with a waved 260mm front disc. The rear brake has a 12.7mm master cylinder piston and a 1x25mm piston caliper and uses a 220mm rear brake disc.
BRAKTEC Hydraulic Clutch
GASGAS has fit Damped Diaphragm Steel (DDS) clutch and Braktec hydraulic system to our GASGAS Enduro bikes, which creates a clutch that has a light and consistent action and is almost maintenance free. With a single diaphragm spring instead of the more common coil spring, the design also incorporates a damping system, which increases both traction and durability. These bikes are also fitted with a Braktec hydraulic clutch system that provides even wear, near maintenance-free operation and perfect action in all conditions. It's also extremely light. Free play is constantly adjusted to ensure a biting point and action that never changes.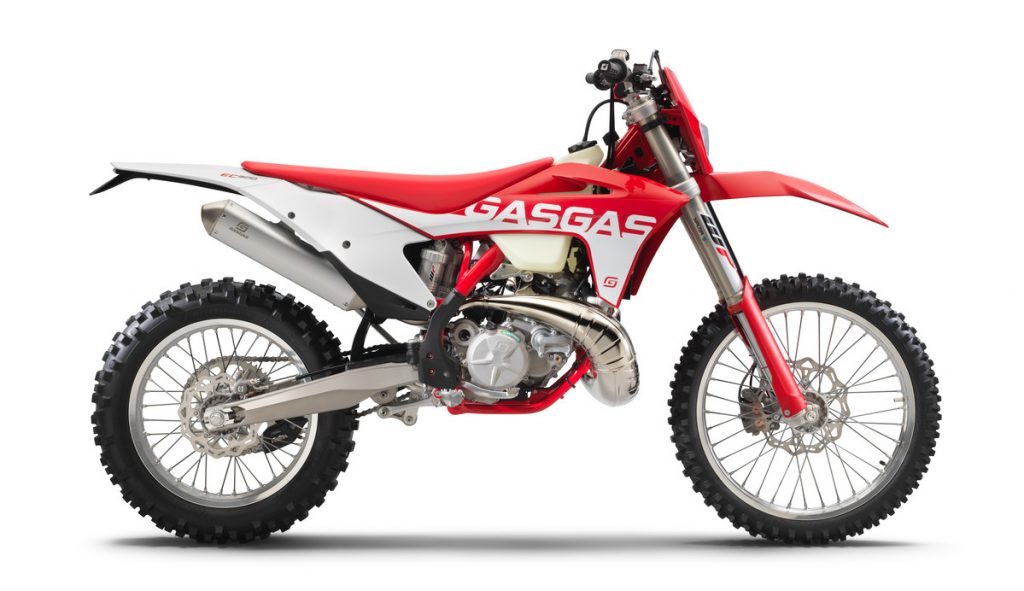 Engine Management
GASGAS uses two different sized throttle bodies on our Enduro bikes – a 42mm Keihin unit on our 4-strokes and a 39mm Dell'Orto throttle body on our 2-strokes. On the EC 250F and EC 350F GASGAS claims immediate throttle response is guaranteed due to the throttle cable being mounted directly, without a throttle linkage. The injector is positioned to ensure the most efficient flow into the combustion chamber. Things are a little more involved on our 2-stroke bikes, where a Throttle Position Sensor (TPS) relays airflow data to the ECU, which in turn calculates the amount of oil and fuel delivered to the engine! The end result on all bikes is crisp, clean running motors that deliver smooth, strong power.
Working away behind the scenes to ensure the smooth running of the high-performance GASGAS Enduro bikes, on our 4-strokes the Keihin EMS system controls everything to do with the electronic fuel injection system as well as featuring a gear sensor, that tailors power delivery for each gear. Superfast at processing data, on our 2-strokes the EMS features an Electronic Control Unit (ECU) that is responsible for a number of functions. Most importantly it eliminates the need for jetting changes.
2021 GASGAS Motocross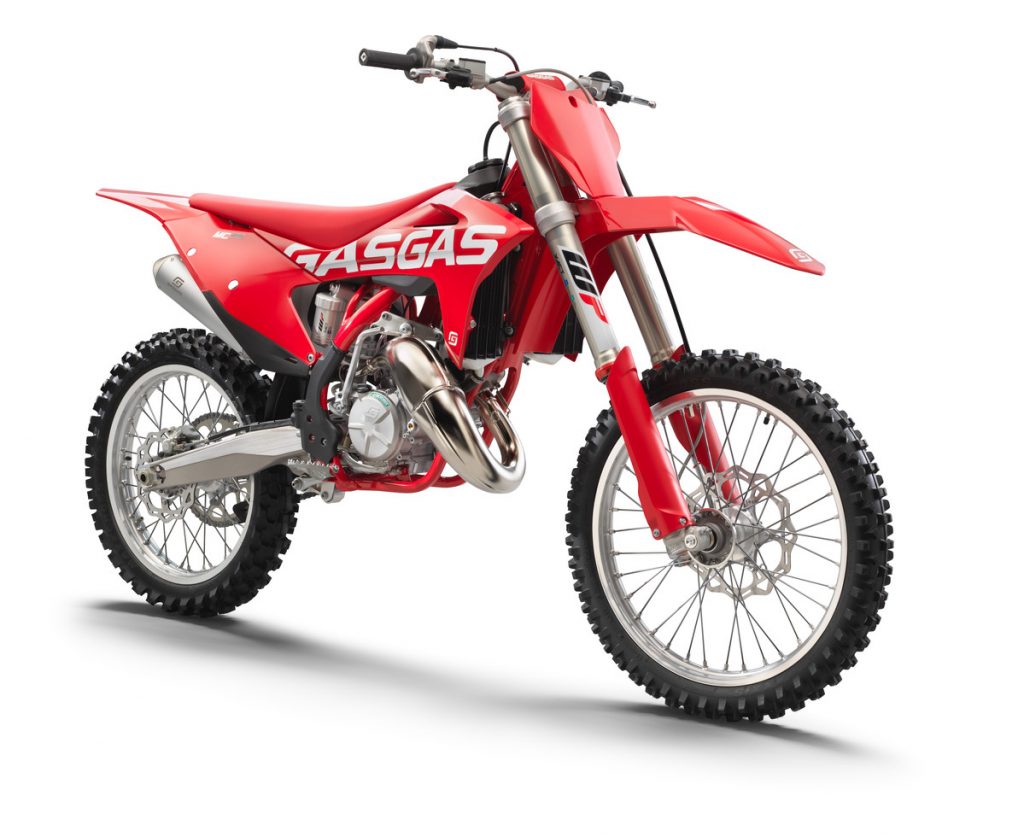 The 2021 GASGAS motocross range coming to Australia will include the MC 125, MC 250F and MC 450F. For juniors there will be a MC 50, MC 65, MC 85 and electric MC-E5.
Frame
Underneath the red powder coating there's a chromium molybdenum steel, hydro-formed, laser-cut and robot-welded chassis that's built to perform. Designed to be rigid where it needs to be rigid and to flex where flex is needed, it provides exceptional rider feedback, energy absorption and straight-line stability. With a short and compact profile all GASGAS Motocross subframes are made from lightweight aluminum. The profile helps centralize mass while also keeping weight down.
48mm WP XACT Fork
All GASGAS Motocross models are equipped with advanced, 48mm WP XACT upside-down fork that are easily adjustable. Delivering progressive and consistent damping no matter how rough the track, they feature a capsulated air spring and pressurized oil chamber together with other internal damping wizardry. The end result is outstanding rider comfort and front-end confidence.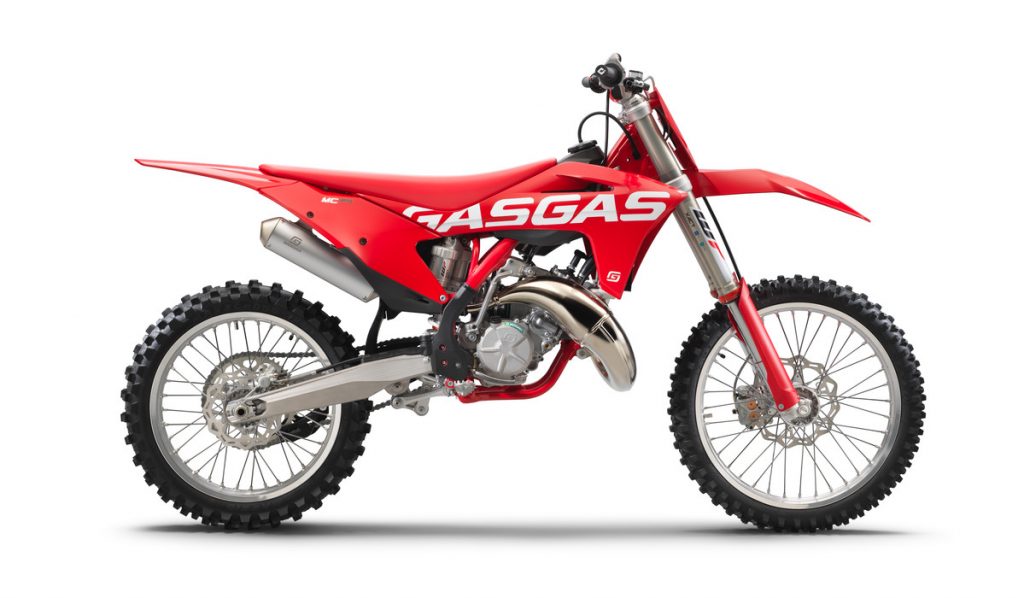 WP XACT Shock
Traction is what it's all about and our fully adjustable WP XACT shock provides the advanced damping that inspires confidence and ignites fun. Designed to work harmoniously with both frame and swingarm to offer incredible energy absorption, the shock is also matched to a linkage system with a specific geometry that further aids traction. Rebound and high/low speed compression adjustment and 300mm of travel means GASGAS Motocross bikes are ready to take on the roughest tracks.
Brembo Hydraulic Clutch
No need for adjustment and a near maintenance-free operation, but the best thing about the Brembo hydraulic clutch is that it delivers a perfectly smooth action time and time again. With lever free-play automatically adjusted, the biting point and function of the clutch remain constant no matter if it's hot or cold.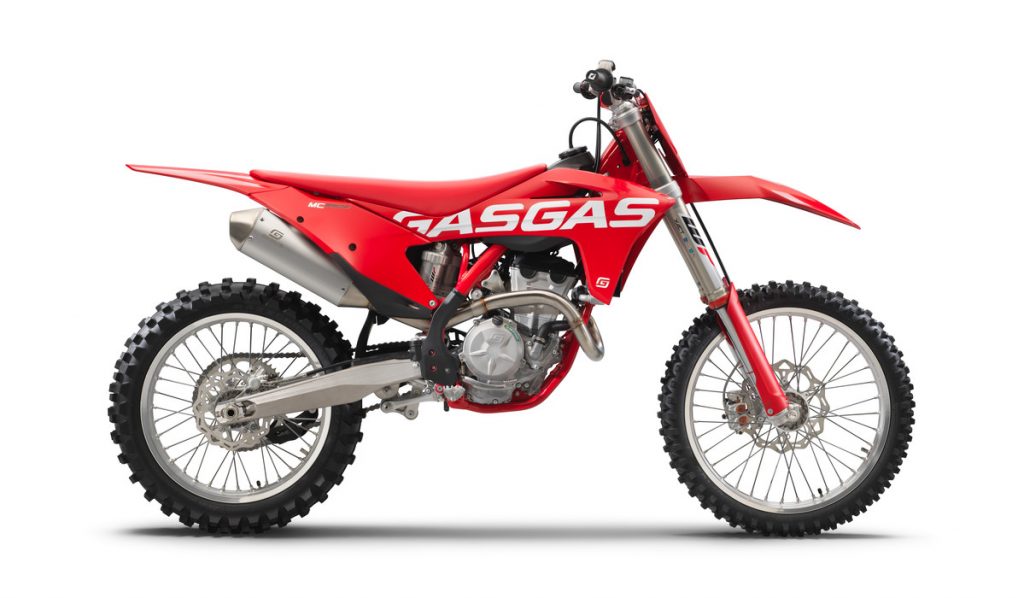 Brembo Brakes
Fast is fun but slowing down is essential, which is why all GASGAS Motocross bikes are fitted with Brembo calipers and controls. With 260mm front and 220mm (solid) rear disks, braking is easy, inspiring riders to push harder and ride faster.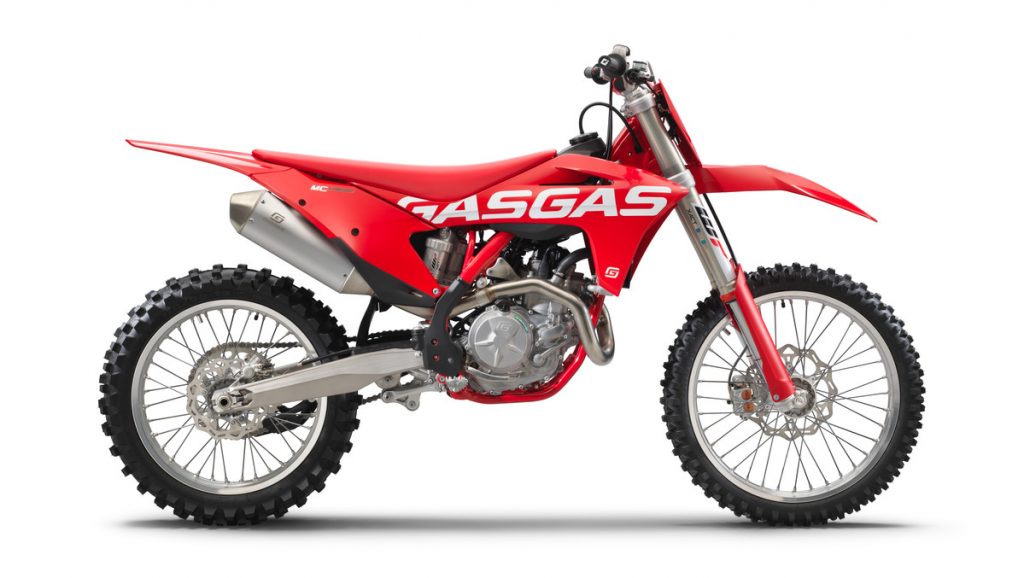 2021 GASGAS Price List
Mini
MC-E 5 $8,290
MC 50 $5,055
MC 65 $6,775
MC 85 $8,090
Motocross
MC 125 $10,515
MC 250F $11,525
MC 450F $12,540
Enduro
EC 250 $12,940
EC 250F $12,940
EC 350F $13,750
EC 300 $14,155
2021 GASGAS models will be available from December.
Compared to their KTM counter-part, GASGAS models are roughly 6% cheaper. See the price list for the 2021 KTM Enduro and Motocross range here.
See the 2021 KTM and Husqvarna Ranges
Some parts fitted to the bike in the main image for this post after optional extras.
2021 GASGAS Specs