WR450F Aussie Edition Announced | News
Yamaha Australia has announced the limited-run WR450F AUSSIE EDITION in recognition of the WR450F's importance to the Australian market.
The WR450F Aussie Edition comes with blue graphics featuring a kangaroo motif and a range of performance accessories. This model is available in Australia only.
The Aussie Edition model is based on the recently announced 2021 WR450F and will be strictly limited to 400 units. Each model is stamped with its own unique collector's number. The look is pure antipodes with a kangaroo motif featuring in the embedded graphics as well as the custom anodised aluminium radiator guards and bashplate – developed locally by Force Accessories. Fellow Aussie firm Barkbusters supplies the handguards and an Akrapovic muffler is specified for this very special model.
Click HERE for details on the 2021 Yamaha WR450F
National Sales and Marketing Manager Matthew Ferry says it's exciting to see Yamaha Motor Corporation recognise the success of the WR450F in Australia since its release in 1998.
"The retail success we have enjoyed with this model is down to a number of factors. First of all we have a big brown land covered in fast flowing trails that is perfectly suited to this model. Plus since its inception, both Aussies and Kiwis have been instrumental in the development of this model. So you can say that the WR450F is a machine created for our unique conditions," explains Ferry. "Now it is gratifying to see the factory recognise the importance of this model for our market with the release of the limited Aussie Edition," he adds.
WR450F Aussie Edition Pricing
Pricing is set at $17,099 inc GST ride away including 12 months registration, with availability due for December 2020.
2021 Yamaha WR450F Aussie Edition Details
Yamaha has based the 2021 WR450F on the 2020 YZ450F platform but modified almost every component to suit trailriding and enduro racing.
The new 449cc, liquid-cooled, four-stroke, electric start engine features a new compact cylinder head, 310 grams lighter, with redesigned combustion chamber shape, and steeper valve angles.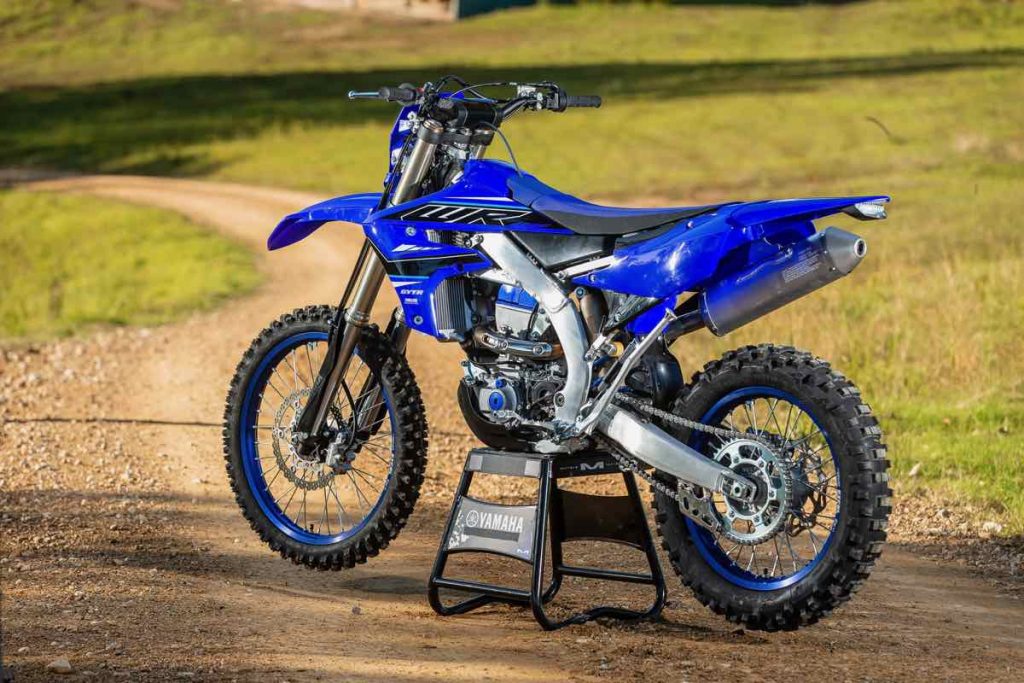 The forward-positioned downdraft intake with rear exhaust powerplant houses a higher compression piston, up from 12.8:1 to 13:1, with low friction rings attached to a longer connecting rod.
The wide-ratio, five-speed transmission has been refined with the goal to provide smoother shifting, and a more efficient crankcase breather system has been adopted to decrease pumping losses. Yamaha claims that new engine produces increased power across the entire rpm range for stronger and more linear pulling power, if that's possible! The current WR450F is damn fast!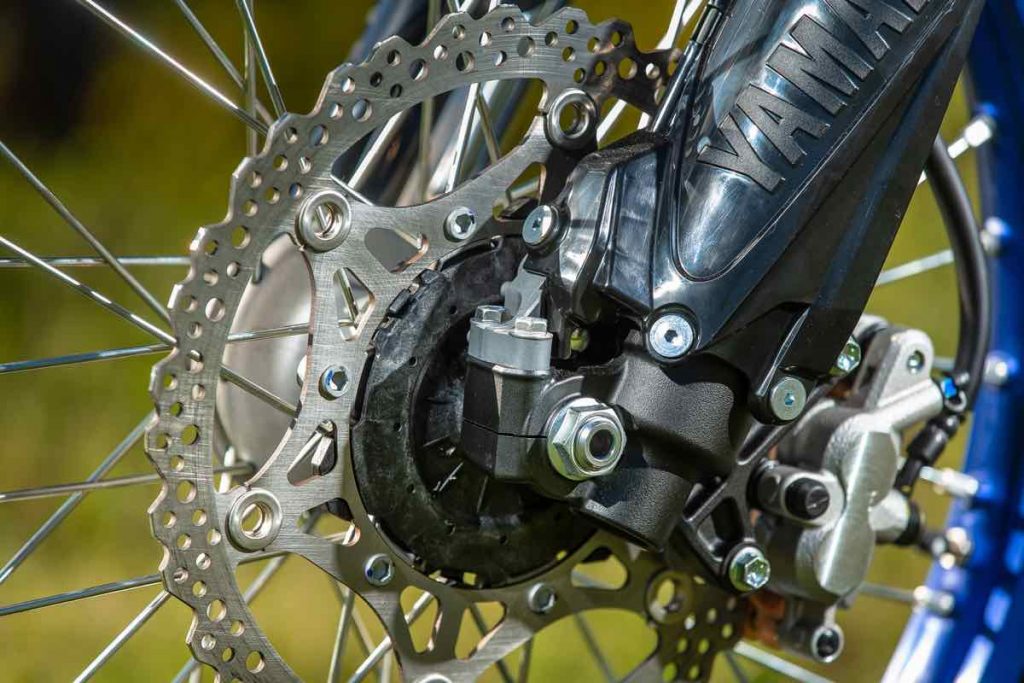 The latest evolution of Yamaha's aluminium bilateral beam frame has been redesigned with new wall thicknesses and flex characteristics to suit off-road racing. Other chassis components such as engine mounts, top triple clamp and front axle, as well as the KYB suspension, have been refined to reduce weight while improving handling and performance, we'll have to wait to test this claim! Yamaha has shifted the handlebar 15mm forward and 5mm down, allowing the rider to more-easily get their weight over the front wheel.
New Chromoly footpegs are 70 grams lighter.
To bring the new package to a stop, the 2021 Yamaha WR450F features a newly designed front brake caliper, brake pads and front disc.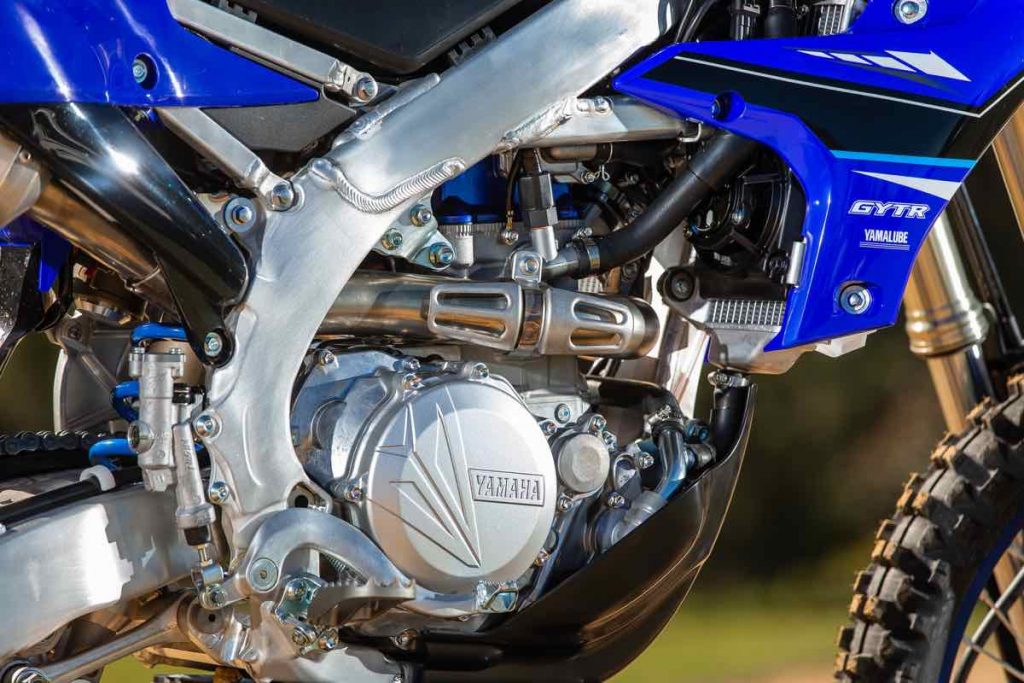 The 2021 Yamaha WR450F features a more compact electric start system, updated fuel injection settings, a redesigned, more compact full-featured enduro meter with higher contrast LCD screen, a new real-time fuel consumption meter with low fuel warning light, aluminium side stand, sealed O-ring chain, handlebar-mounted map switch, and 18-inch rear wheel are all standard equipment.