Do your stretches, change your oil, stock up on spare levers and blow the cobwebs off your pride and joy, the best weekend of vintage riding, at the best location in Queensland is back again!
Get to the Conondale Classic 2022!
Get your mates, family and friends together for the 2022 Ballard's Off Road Classic Weekend presented by Rat Racing at Conondale's Green Park on October 14-16, 2022.
The three day Conondale Classic Weekend has something for everyone, its a non-competitive vintage dirt bike riding event across a series of tracks including two MX tracks, a vinduro loop, trials area and the popular grass track for riding Saturday and Sunday.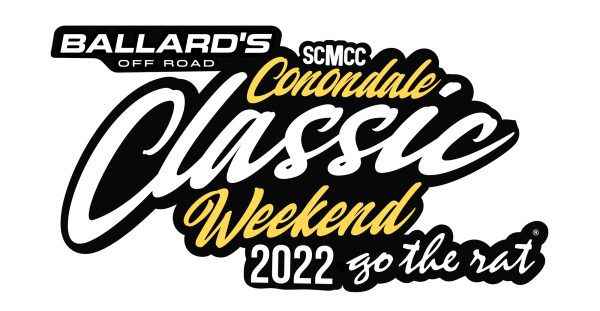 Held at the legendary Conondale Green Park in Queensland's Sunshine Coast hinterland, a secluded motorcycle haven, with lush green hills, the best dirt you could ask for, a flowing creek through the middle and ample amenities.
We invite vintage motorbike riders, supporters and any two-wheel fans to get involved with a huge lineup of riding, workshops, trade village, historical exhibitions, sponsor activations, vintage 1990 RM250 motorbike raffle, the legendary Shannon's Show n Shine Saturday 12-1pm and entertainment all weekend.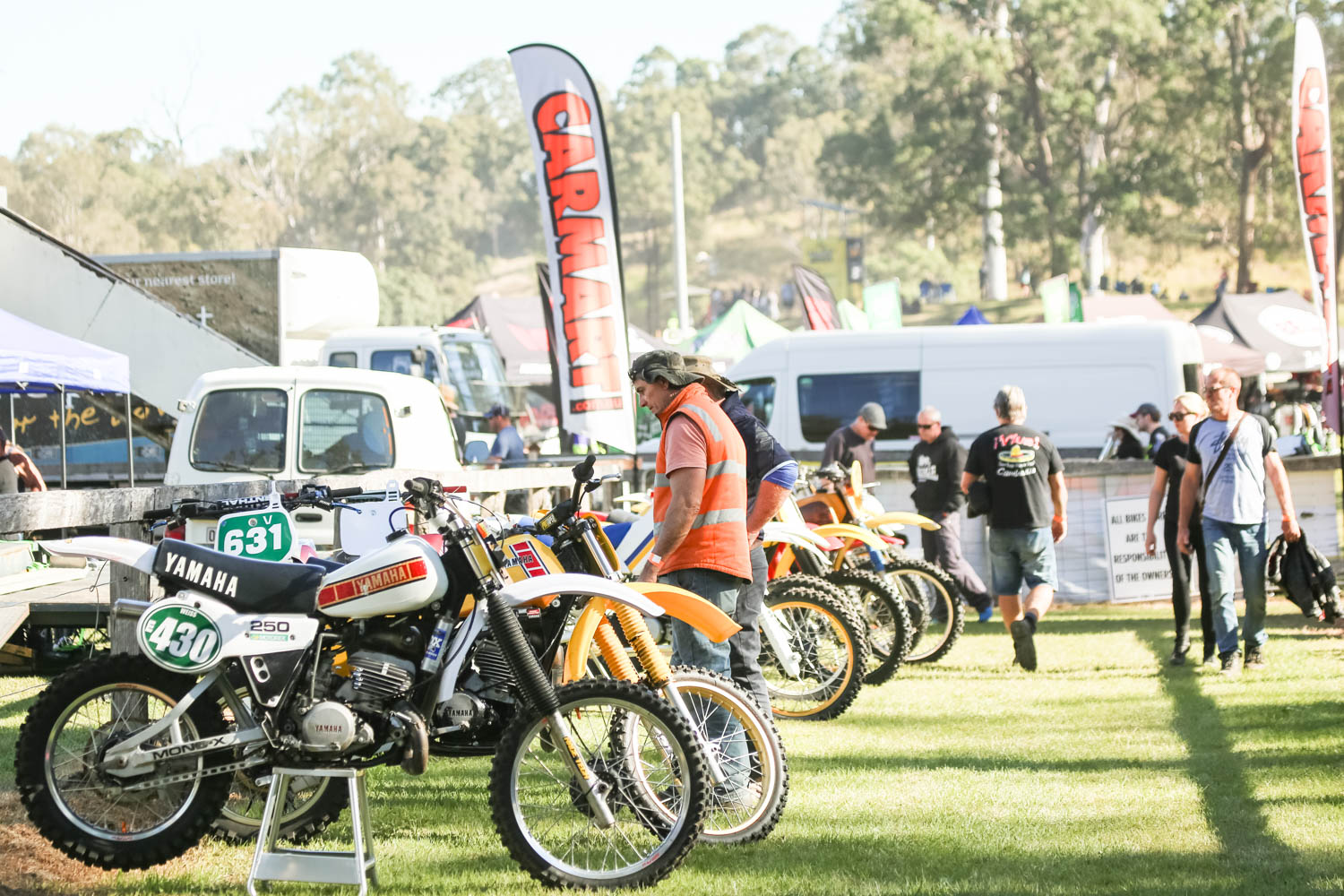 Shannons Show n Shine attracts over 50 incredibly restored vintage motorcycles.
Australian off road legend Geoff Ballard will be attending "This year marks 50 years racing across Australia and the world, no wonder I'm so tired! I have raced 27 International Six Day Enduro's (13 gold and 9 silver medals) and 31 x 4-Day Enduros, where I won the oldies class this year". Geoff or "GB" knows racing, with 25 Australian titles, plus 3 USA titles in Enduro and Cross Country classes.
At 63 years young, Geoff is still riding, racing and developing products for Ballard's Off Road, his technical motorbike parts company based on the Gold Coast. "I just love riding Conondale, it has so much history and it's always a fun and friendly vibe with everyone there, I can't wait to come back to the Conondale Classic Weekend this year" Geoff said.
Iconic vintage motocross brand Rat Racing was born in the 70's and has been recently revamped. "We are so honoured to be a part of the relaunching of Go the Rat as it is such an important part of Australian Motocross history. Working alongside original founder Vince and his wealth of knowledge has allowed us to produce some amazing pieces that pay homage to all this brand has given us over the years" Sam Moore- Owner of FIST Handwear.
The Rat was born in the seventies, out of a need to supply Australia's best motorcycle racers with riding gear that was just as tough as they are, with designs that reflected their personalities, and to give them the individuality they deserved.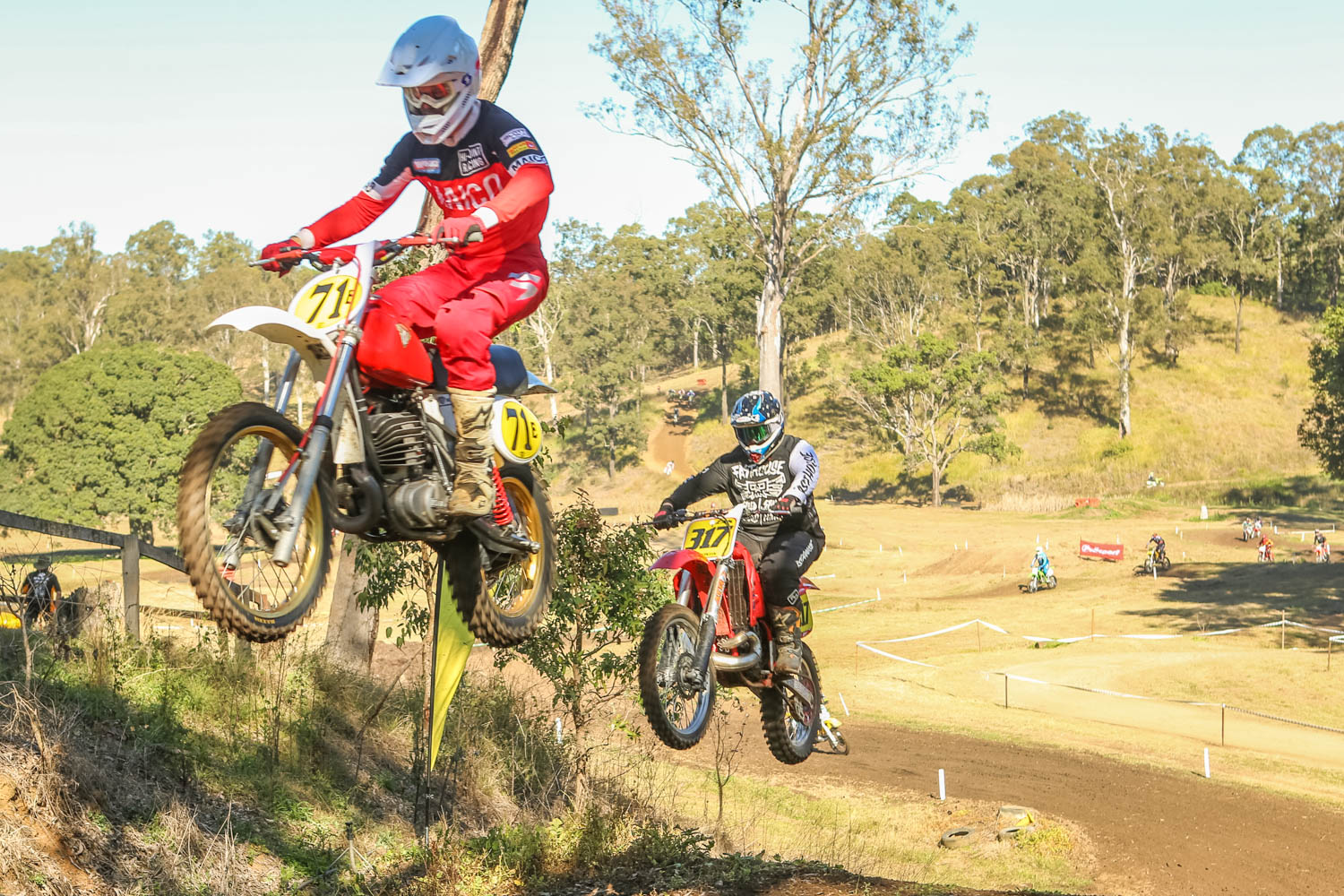 Be sure to bring some dollars to buy or sell your bikes in the Carmart Bike Yard, bike swap meet and trade stalls. Young Henrys will be serving the people each afternoon and into the evening with the finest beverages and cocktails, live band on Saturday night and major raffle draw including a fully-restored vintage MX motorbike.
Motocross legend Anthony Gunter, 3 x Mr Motocross series champion, and 3 times Australian champion will be on the Shannons stand Saturday and Sunday with his factory Kawasaki race bike on display.

All funds raised from the Classic Weekend goes toward the the community run Sunshine Coast Motorcycle Club who manage and maintain Green Park. The event and sanctioned by Motorcycling Queensland, all riders are to be over 16 years old and can purchase a one event licence to ride any of the tracks. All riders, spectators, friends and family welcome.
The Conondale Classic:
What: Vintage motorcycle riding, stalls, F&B, demonstrations, camping and entertainment
When: 14-16 October 2022
Where: Green Park, Elaman Creek QLD 4552
Cost: Spectators $20 and $140+ Riders
Find out more and get your tickets here.