Can you ride a Kawasaki KX112 in the bush? We find out in our Kawasaki kX112 Hard Enduro test.
After testing this bike and knowing it didn't have a motocross class to race here in Australia, we asked young Marcello Evans, a fanatic hard enduro rider himself, to test the KX112 and let us know what he thought. This is our Kawasaki kX112 Hard Enduro test.
"I've been searching for a new bike for nearly a year now. I love my heavily modified KLX140 but I want a two-stroke like all my favourite hard enduro riders use. Unfortunately I'm only 160cm tall and a 125 or 200 are too tall for me to do hard enduro.
"I ride my Dad's Beta 300 in the bush OK, but doing pivot turns and dealing with big logs and horrible terrain is too difficult on a tall bike. I've tried 85's but they don't have the bottom end torque that I love on the 140.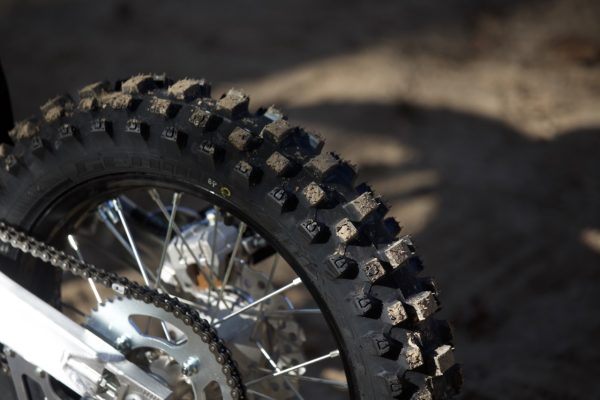 "Then this bike got released in Australia and I'm already Team Green so I love the colour. Seeing it in person for the first time was so nice and it looks so fresh compared to the KLX. It has a flat seat so I can finally get far enough forward in corners. Sitting on it felt tall but I can touch the ground with both feet almost flat.
"I was nervous about how the power band would be when dumping the clutch over logs and up rocks so I started off just paddock bashing. It was so much fun and so fast I couldn't stop hooning and tearing up the grass. I might have scared a few of Briggsy's horses after he told me not too. Ha ha, sorry Briggsy.
"Mitch got me to hop a few logs for the photos and I took it easy and it was really predictable and easy to get used to. It had a lot of torque of the bottom, way more than I remember the 85's having. After the huge power I noticed the weight the most as it is 20kg lighter than my KLX. Cornering through the bush was so much easier and it floated over bumps and doing little monos over rocks and holes was way easier than I thought as the power band wasn't scary at all.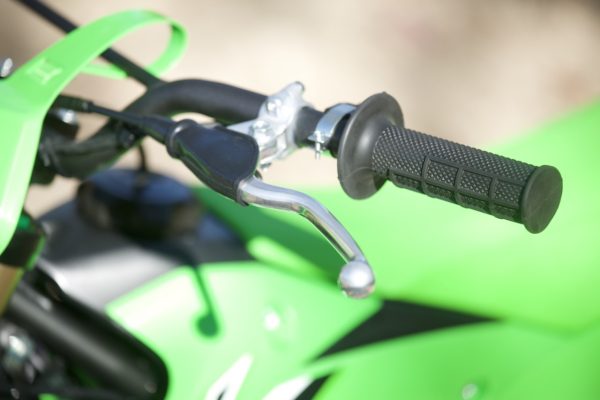 "We took the bike home to our property for a few days to try the hard enduro stuff. I fouled the plug pretty quickly so my dad put a hotter plug in and it was good after that. I could do everything on the 112 that I could do on the 140 and most things were easier on the 112.
"On my home tracks where I know every twist, turn and rock, I was so much faster on the 112 that I couldn't believe it and my Dad couldn't watch for the first few days. Eventually he took a lot of videos on his iPhone and on the ADB Facebook page it got over 100,000 views in a few days. Everyone loves this bike!
"I definitely want to get my own Kawasaki kX112 Hard Enduro bike, especially now that there will be a NSW Hard Enduro series for Juniors next year. I'm pretty bored in the NSW OffRoads and look forward to the much longer hard enduro races. I would add a few parts such as a bash plate, stronger handlebars and Barkbusters. I'll miss my electric stater, but otherwise, it's my perfect bike.
Marcello Evans