When Tony Cairoli won the 2010 MX1 World Motocross Championship on a KTM 350SX-F the world's racing fans stood back in awe.
This was the premier class and the capacity for that class was 450cc, not 350.
For decades we'd believed power was king and, while this may be the case for smaller categories, it appeared it was not necessarily gospel in MX1. Sure, Cairoli's factory 350SX-F was a long way from stock and the Italian is a freak on a dirtbike but he also beat factory KTM 450SX-F rider Max Nagl who would have had access to many of the same parts.
Nine years on and 350cc motocross bikes seem to have been forgotten again. The 450SX-F was the seventh-best selling motocrosser last year, according to the Federal Chamber of Automotive Industries (FCAI), while the 250SX-F was the next Austrian in line at tenth. No 350cc machines made the top 10.
There were four 450s on that list, four 250s and two Junior bikes. But, in the FCAI's enduro category, KTM's 350EXC-F finished fourth, so our question is why is the 350 motocrosser not as popular here?
We did some asking around and it seems the Aussie male ego may have something to do with it. Of the readers we asked, most hadn't even considered the 350 because they assumed they would be faster on a 450, didn't want to ride a three-fiddy with their four-fiddy mates and had seemingly forgotten how fast Cairoli was on one nine years ago. But what if you could smoke your 450 mates while riding a 350? Talk about humilation!
So we decided to pit the two capacities against each other with the help of Husqvarna Australia, but rather than let opinion and a dodgy stopwatch do the talking we used our latest toy, the VBox. The VBox is not a Mercedes toy hauler but a datalogger similar to the Litpro many of the top American riders are using. It measures all the important stuff like lap times, top speed, overall times, acceleration, G-forces and much more.
But what we were most interested in wasn't just our testers' fastest lap time, we wanted to replicate race day at a club event. This meant each rider had to do seven laps which resulted in roughly a 10-minute moto and, with the VBox, we could then break down each lap time. What we were looking for was actually how the lap times changed over the course of the moto and which bike would be the better whip for more than just one lap.
Oh, and who were our test riders? See the sidebar above right. We wanted a fair spread of abilities so we enlisted the services of a clubby through to an A-grader with all kinds of sizes and fitness levels.
Test Riders
MAT BOYD DOB: 12/9/87 Weight: 85kg Class: A-grade Bike: Suzuki RM-Z450 Fitness: 9/10 Days training a week: 6
GLEN CHERINGHAM DOB: 18/4/82 Weight: 95kg Class: C-grade Bike: Honda CRF450R Fitness: 5/10 Days training a week: 1
JEFF BRIGGS DOB: 2/5/85 Weight: 95kg Class: A-grade Bike: KTM 450 EXC Fitness: 5/10 Days training a week: 4
How to read
We will do our best to break down the data we recorded using the VBox. The main chart you want to look at is the lap times. You will notice how some of our testers got faster or slower on a particular bike during different periods in their moto. Remember to take into account each rider's fitness level and riding ability in their bios.
Mat on the 350
I had to work harder to go fast on the 350 but it wasn't fatiguing. I reckon at the end of a 30-minute moto it would all come down to track. The VBox results surprised me. These two bikes are so much closer in performance than in previous years, the Husqvarna FC350 isn't slower it just has to be revved more and ridden harder. With these two bikes the track will determine where you finish, not the capacity.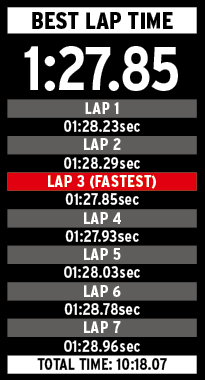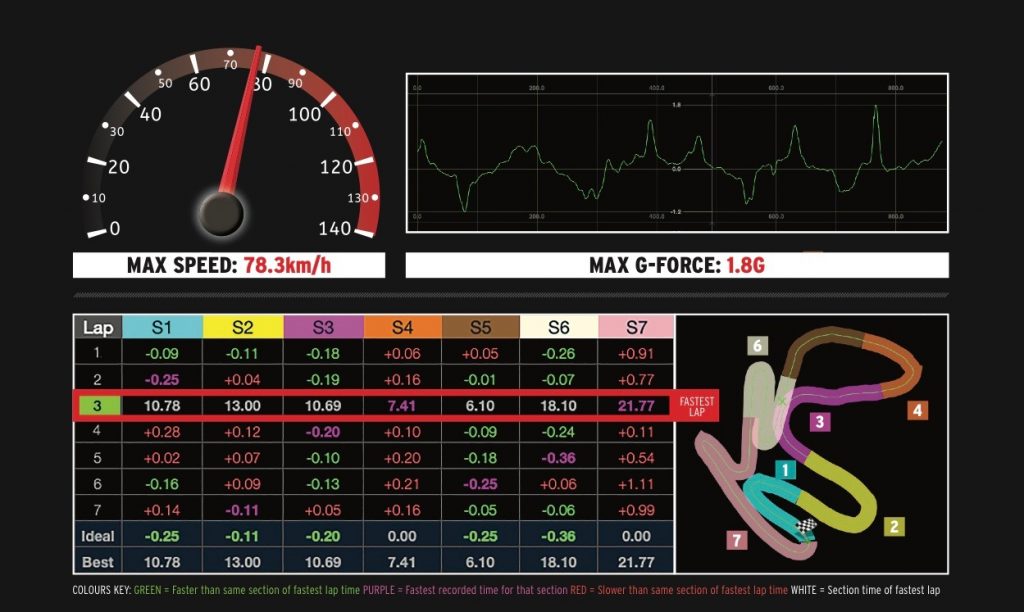 Mat on the 450
I preferred the FC450 because I felt quicker on it and I felt more comfortable on it. But, while I felt like I could ride the 450 easier it also wore me out faster so I would start to get sore hands and arm pump quicker on the 450 than the 350. If you could start up the front on the 450 and get away, you only just have to manage it, whereas on a 350 if you don't get the start you will have to work your way through.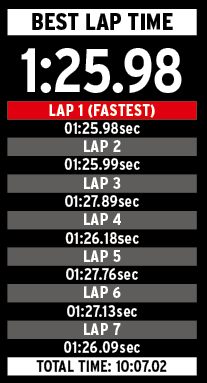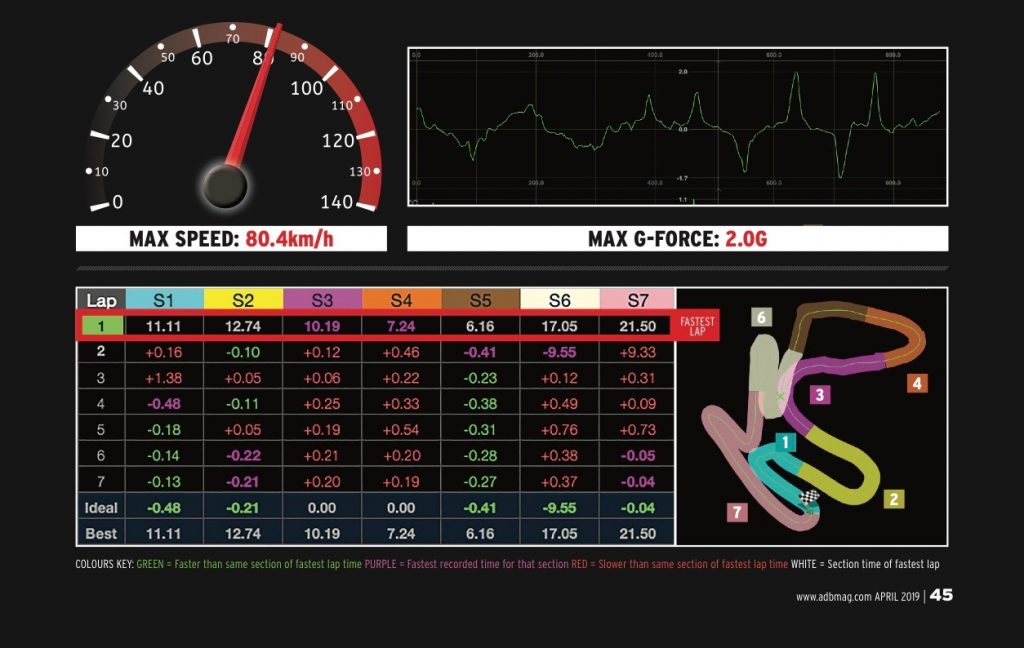 Glen on the 350
For my level, definitely the FC350. It felt lighter. When you're in the air it's easier to move and when you're going into corners it's easier as well. All round it is just an easier bike to ride but it still has enough power to make all the jumps here that I made on the FC450. The only thing is, when you're riding you've got to think about the gears more, so sometimes you might need to go to third whereas on the 450 you could probably leave it in second. Once you got used to that you'd improve your confidence.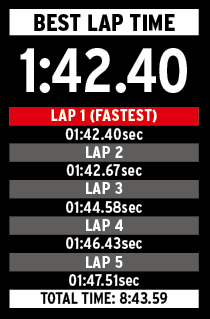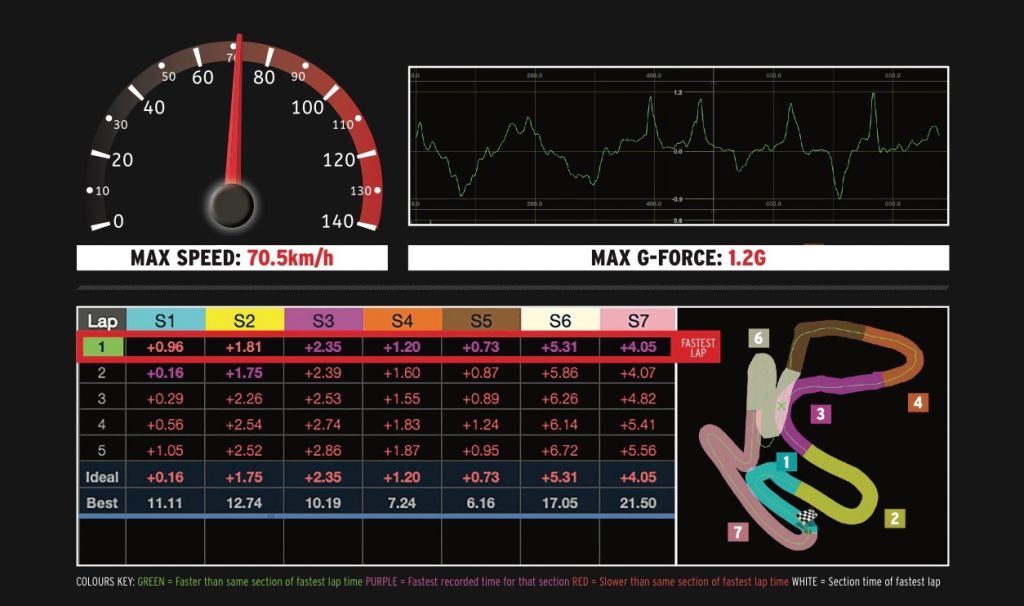 Glen on the 450
I would much rather ride the FC350 for a 30-minute moto than the 450 because it feels lighter and is less fatiguing. As soon as you get too cocky on the 450 it just punishes you and your arms go rock hard. I'd recommend the 350 to C-graders and guys who want to do heaps of laps. I prefer to just pump out heaps of laps and on a 350 I can do that but on an 450 I'd fatigue too quick. You can feel the extra grunt in the 450.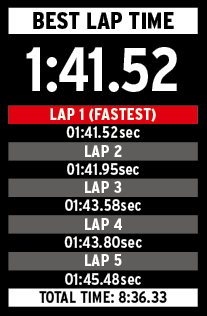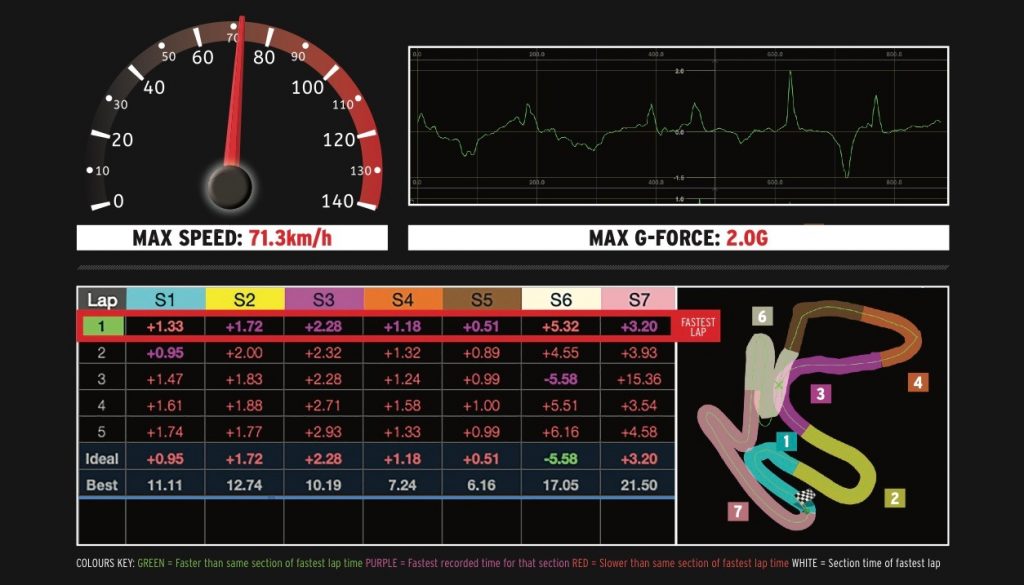 Jeff on the 350
I prefer the FC350 for the fun factor. I thought I'd be faster on the 350 but, according to the VBox, my fastest lap time was on the 450. The FC350 turns a lot easier and was more forgiving when I started to fatigue and was hanging off the back flapping. On the 350 I feel I'd still be fairly strong at the 20-minute mark but on the 450 I think my energy levels would be depleted by the 10-to-15-minute mark.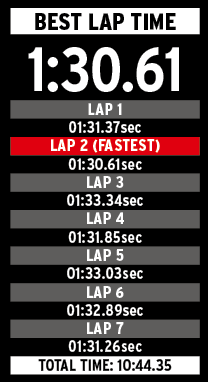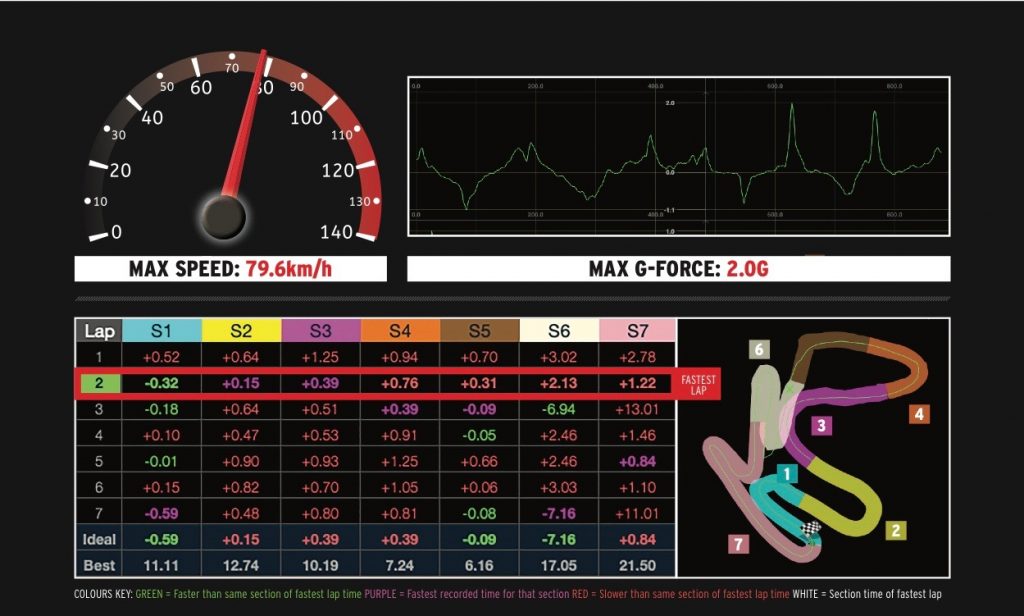 Jeff on the 450
The 450 is a tractor and, depending on the track and your riding style, you can even use less energy to go faster but when I started going faster I used more energy just to hang on. In a 30-minute moto I'd be more consistent on the 350 but probably faster for the first few laps on the 450.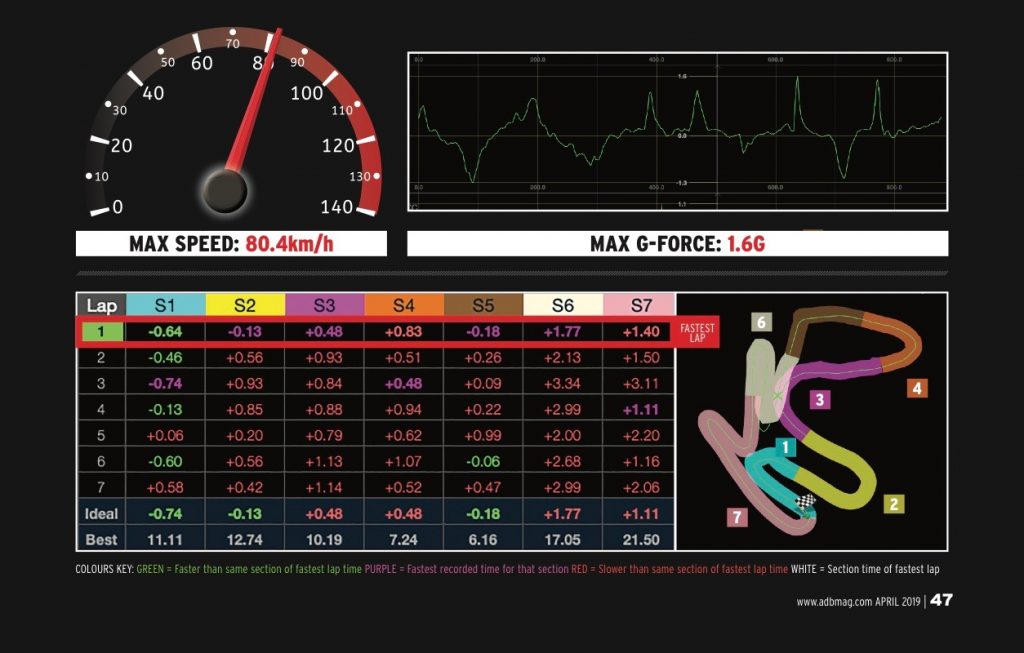 350 or 450?
After four hours slogging it out in disgusting heat and humidity we have an answer for you. I'm not a fence sitter, I like my answers black or white, so, the 450 is faster but the 350 is more consistent. For long motos and C- or B-grade riders we recommend the 350. For A-graders who want to ride for short periods of time than the 450 will be faster. If you look at the data and plot a graph based on most rider's times it appears that even for Boydy, our A-grader, he would end up quicker after 30-minutes on the 350.
This is providing his lap times continued on the upward trend they followed over this 10-minute moto. You see, while the 450 was two seconds quicker at the start of the moto, by lap six Boydy had slowed nearly two seconds a lap. Multiply that over a 30-minute moto and the 450 would drop below the 350 as Boydy fatigued and the lap times progressively got slower. While he may be slower for his first 20 minutes on the 350, the results suggest his times will remain consistent and eventually he would overtake his 450 time.
Briggsy's lap times emphasised this point even more. While he did his fastest single lap on the 450, by lap seven he was actually slower than he was on the 350. In other words, if he raced a 450 for more than 20 minutes he'd be getting passed by 350s.
Glen's results were most surprising. While he much preferred the 350 and believed he could ride faster for longer, the VBox suggests he was actually quicker on the bigger bike. Being able to leave the 450 in one gear and lug it out of corners and wring its neck down long straights without having to shift clearly helped Glen remain more consistent and quicker. However, when we interviewed him as he climbed off the 450 he said he felt far more fatigued than when he rode the 350. Had we pushed him into seven-lap motos then we may have seen a different outcome.
As the boys suggested earlier, which bike you ride is dependent on the length of the rides you do and the surface you ride. All three testers admitted power-sapping terrain like sand or tracks with long straights would be better suited to a 450 whereas tighter tracks and more hardpack conditions lend themselves to a 350. It's also important to consider the length of your motos and how long you like to ride.
WORDs & PHOTOS // MITCH LEES