BMW F 850 GSA RALLYE Review | Bike Reviews
The new F 850 GSA is actually a big bike. It looks and feels big when you heave a boot over it and it's 244kg wet if you weigh it. I'd spent a lot of time on the F 800 GS but not much on the Adventure version. The new bike looks great, much better than the 800 GSA which was a bit fat in the rear courtesy of the enlarged under-seat tank and was just "capable" rather than exciting.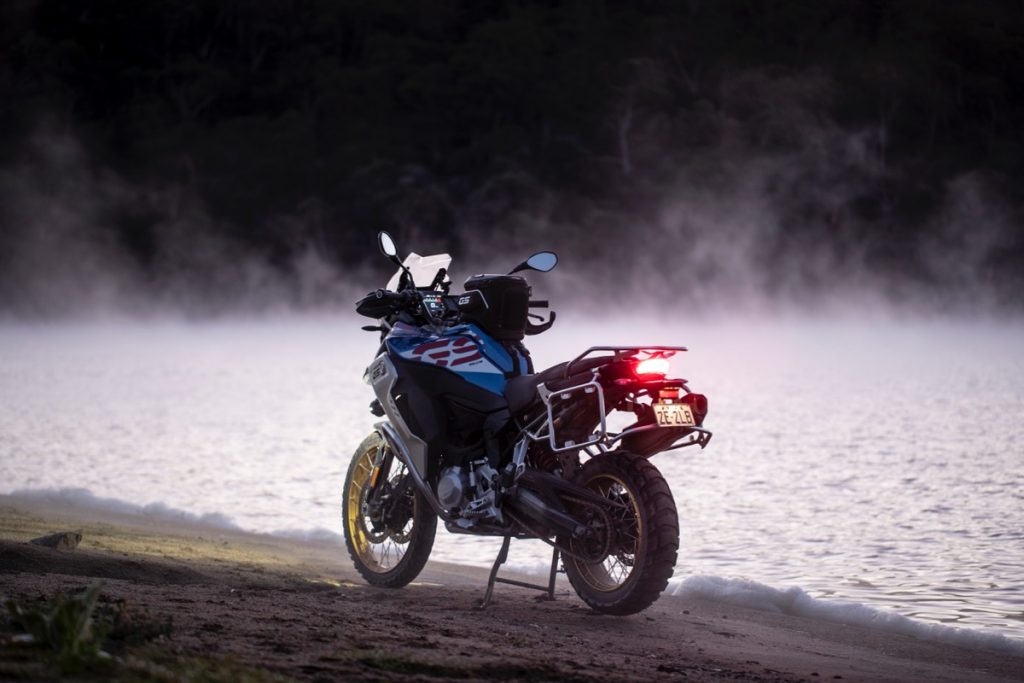 I had my confidence up as I sized up the embankment, after half a day of jumping erosion mounds and drifting hundreds of NSW South Coast and Snowy Mountains corners in search of the perfect pic. Once I started riding, the GSA quickly started feeling smaller.
It's easy to throw around and the only times I felt the full weight was pushing it a bit hard while playing around in first gear, bush bashing or going slow in a sandy river bed. Even now, looking at the photos, I'm shocked at how different if feels (small) compared to how it looks (big).
After stepping off the R 1250 GSA onto the F 850 GSA I was seriously wondering if you even need the 850's 21-inch front wheel. The 19-inch on the 1250 can handle some pretty rough terrain. But as I sized up this new obstacle I thought of one thing – physics. That sharp corner I was about to hit would obviously be a lot better with a bigger wheel. And there lies a good reason to choose the 850.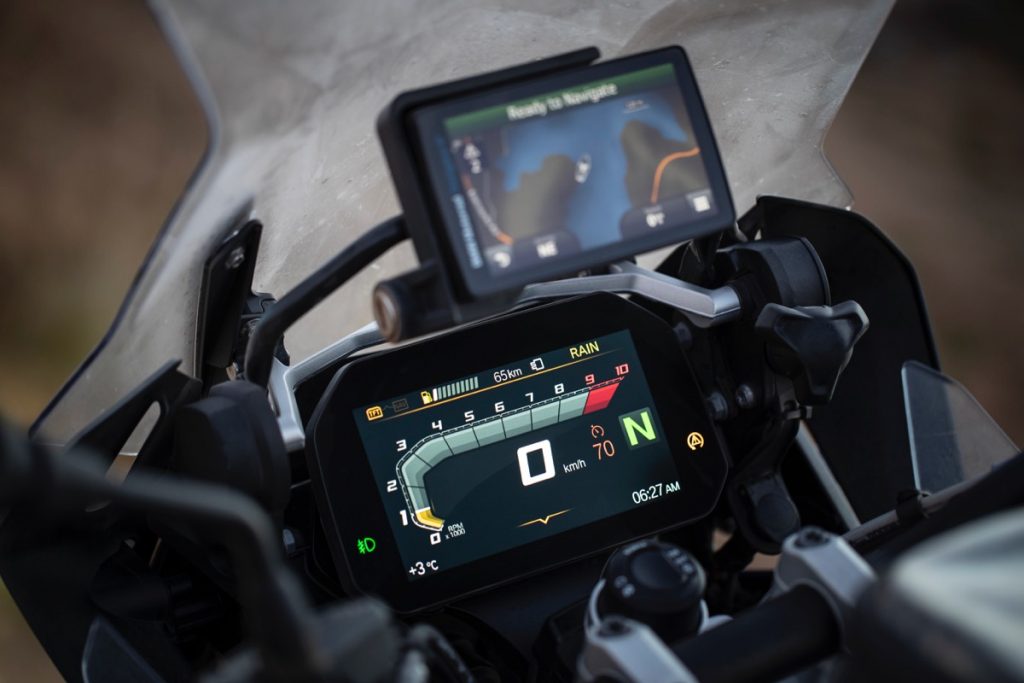 Sure there are others. For starters, weight – the 1250 GSA is 24 kilos heavier, yeah, that's a fair bit more.
Seat height options – the perch on the F 850 GSA Rallye that I was riding was 890mm, which was perfect for my 188cm height, but you can get it down to 815mm with a lowering kit or buy the LS model designed for the vertically challenged.
Upright cylinders – some people just don't like their pots hanging out in the breeze.
Chain final drive – chains are easier to fix and to carry bits for when BMW Assist says: "Sorry, where are you, you adventurous bastard?"
MORE POWERFUL
The R 1250 engine is way more powerful – 100kW v 70kW. It was interesting to ride in a group of 850s and 1250s on the bitumen and dirt. The 850 could keep up on the fast-ish stuff, although top speed on the 850 is probably about 30-40kmh slower. To keep up you have to ride the 850 harder and kiss the throttle stop a lot more but the bike isn't screaming, in fact its pumping out a glorious growl due to the 270-degree firing interval and a bit of aural engineering trickery.
I tried my hardest and managed to ride close behind Miles Davis on his 1250 GSA while he put on a masterclass of sliding beyond McKillops Bridge. Search ADB's Facebook page for the Go Pro footage that BMW marketing manager Nigel Harvey captured. I'll tell myself he was going hard because few can ride as well as Miles, but the fact I was staying in touch with him for 15km or so shows the bike can run with the big boys (even if Miles had more in the tank!)
The F 850 comes into its own when the track gets snotty and you start getting anxious. Well, I get anxious. I like that little anxiety brain buzz when my eyes open like dinner plates just as I'm confronted with tackling a big obstacle at the edge of my ability, with no way out!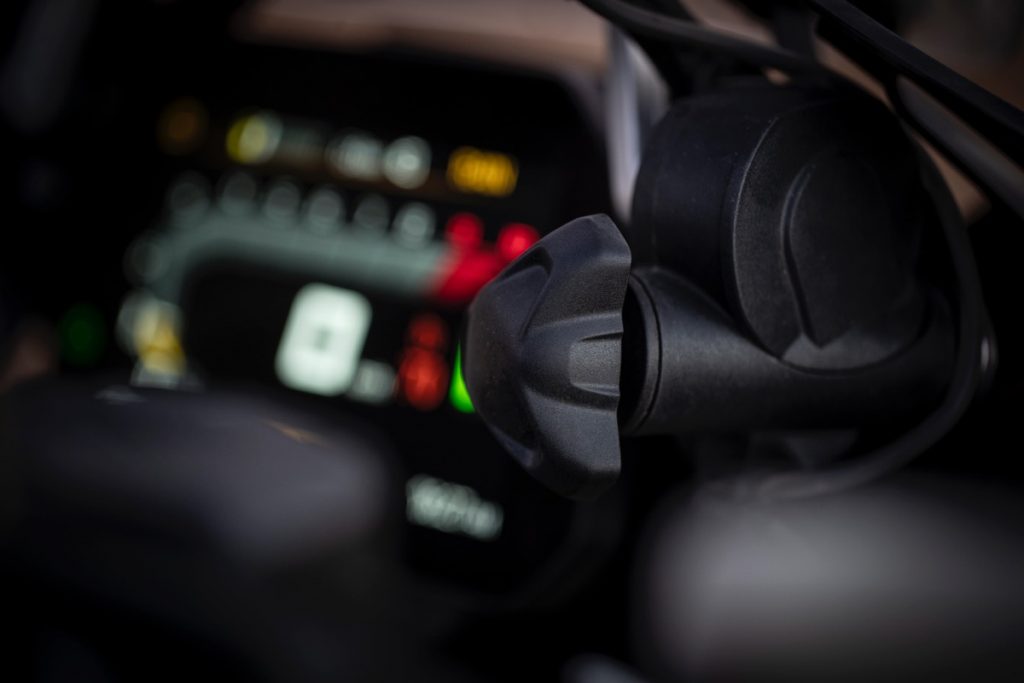 If BMW ever offers me a free bike, any day now I reckon, I'll need something to tackle my favourite tracks, which are a beautiful combination of rough, rocky and steep. Yep the stuff of most ADV riders' nightmares (obviously not ADB readers' nightmares). The 850 is the bike for really veering off the beaten track on that long tour.
So might be the newest "playaz in da hood" (or should that be "da woods"), the Yamaha Ténéré 700 (about $16,500 rideaway from December) and KTM 790 Adventure ($21,195 rideaway from June). Time will tell.
Dollars obviously dictate the bells and whistles, which BMW provides in abundance on the F 850 GSA Rallye for $19,765 (plus on-roads), but don't underestimate actual touring ability.
All five 850 models come standard with the incredible TFT dash. Australia is a dusty place and this dash never gets too dusty to see all the important info like – "ahhh, what mode am I in?" or "Who's trying to call me while I'm doing this photoshoot?"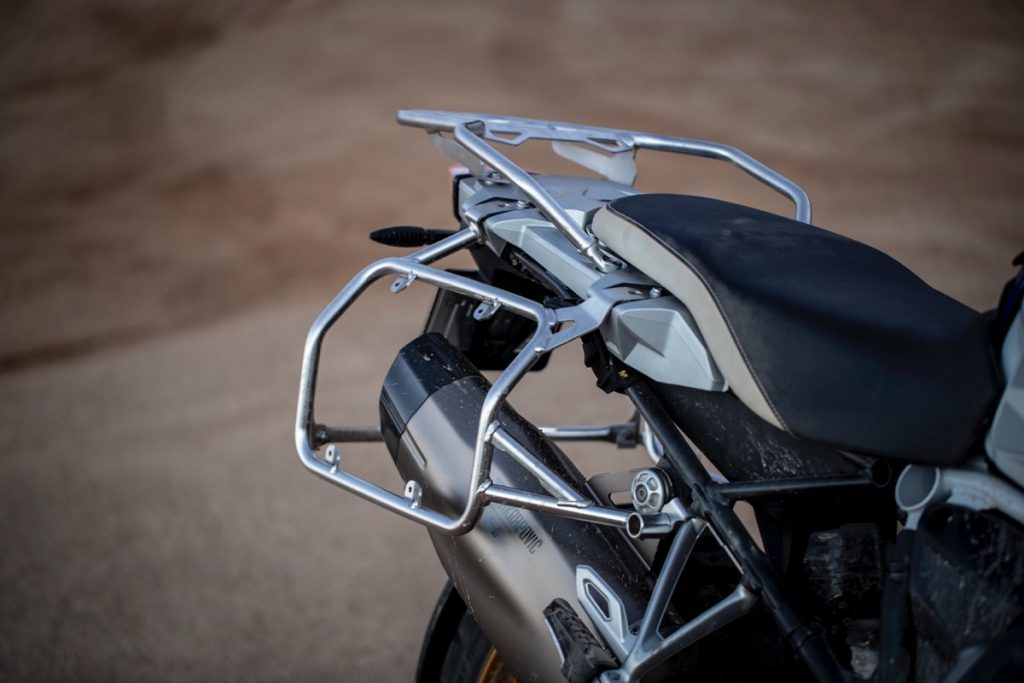 Do we even need all those ride modes and silly info displays like the name of the song playing through my Bluetooth comms system? Of course not! Riding with them is nice though. It spices up the ride a bit. And who doesn't want to view their album artwork on the dash or know how much phone battery they have left or if you have mobile reception to call your daughter on her birthday and tell her how awesome your new bike is?
The 850 is built for huge rides and once you've tried little luxuries like cruise control, heated grips and adjustable screens that add very little weight, they're hard to live without. The ride modes get the thumbs up from me. Road and Rain are standard and, with a dongle plugged in under the seat, you get Dynamic and Enduro plus the magnificent and absolutely necessary – Enduro Pro mode. Why so good?
If you ride with knobbies, or even the brilliant Metzeler Karoos, you're going to want to lock up the rear and also select a level of traction control to suit the terrain while preserving the tyre. Make no mistake, you can destroy a tyre in a few days and the Dynamic Traction Control (DTC) is a good substitute for those with a ham fist or lack of self-control.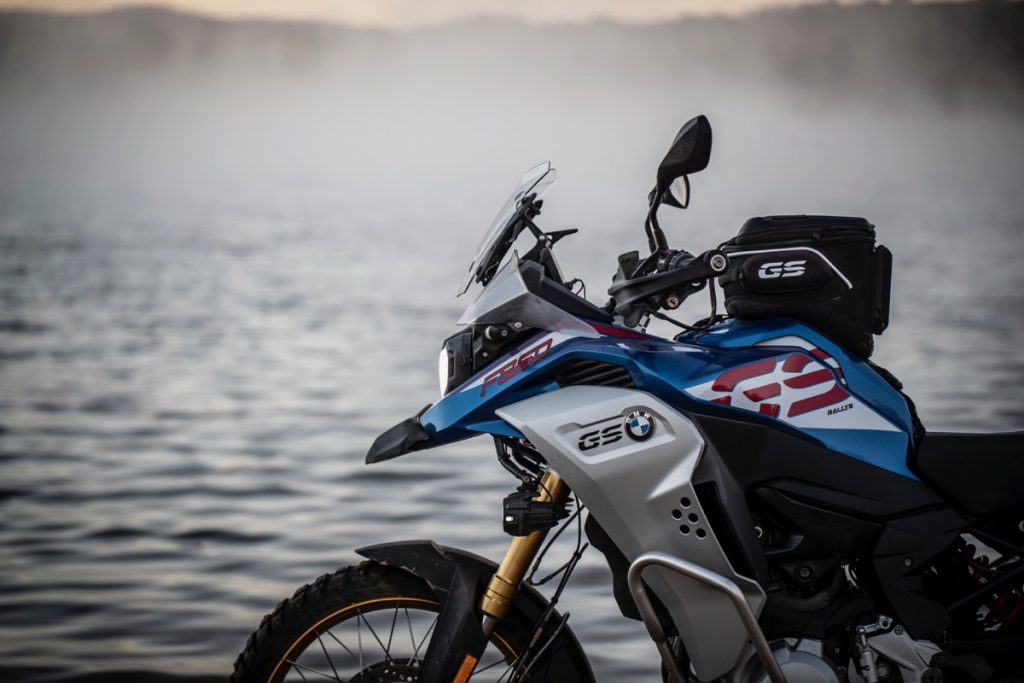 If I could make a request to the software engineers at BMW HQ it would be to have at least three custom options, especially for Enduro Pro. There are just so many varieties of dirt! Currently you have to stop and dive through menus to make the changes. I would like to be able to make selections on my custom pre-sets on the move. I'm sorry, did you say 'just ride the dam thing'? I hear ya, and agree, but why restrict the tech available? It's very, very good but could be used more effectively.
KEPT IN CHECK
I left the suspension in Dynamic mode. This automatically adjusts the damping on the run and it was fine for the riding we did. I did bottom out gently a few times. Nothing wrong with that. The front and rear suspension travel, 230/215mm, was certainly okay in the dirt but travel needs to be kept in check to keep it as great on the bitumen.
Too much travel can make a bike wallow and dive under braking. I found out how impressive it was on the blacktop down to Tom Groggin from Thredbo. I was on an R 1250 GSA and Gareth Jones, from sister mag AMCN, was on an 850 leading a pack of 1250s all itching to get past him but in the tight alpine corners the 850 GSA, even with its 21-inch front wheel slowing down its steering, and 23 litres of fuel sloshing around in the now-conventionally-mounted tank, none could get past. I was actually struggling to keep up. Sure, he did race in the World Endurance Championship but, I think, despite feeling tall and more top heavy than a road bike it is certainly equal in handling for road and dirt.
Overall it's hard to fault. I would prefer a wider handlebar.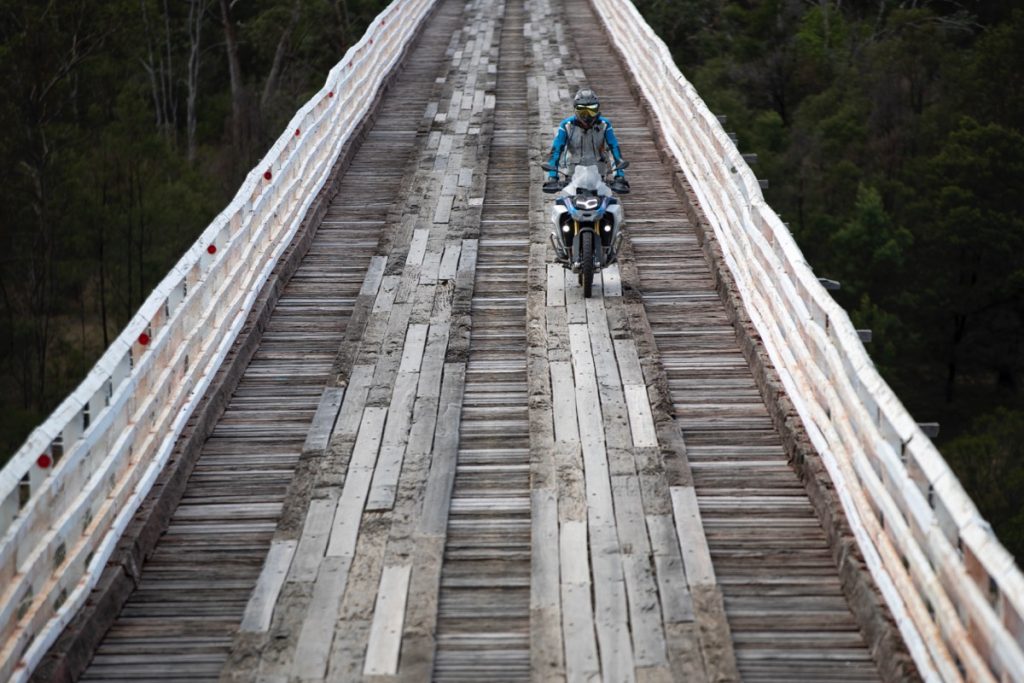 I did have some trouble reconnecting my phone and Sena Bluetooth comms, the BMW comms seemed to have no trouble. The power is really nice but, after riding the 1250s, some more bottom-end torque would be amazing. It's more top heavy than I prefer but I'm nit picking because a bigger tank and non-boxer engine will do that.
So what happened at the embankment? The journos were clearly disappointed as the 850 helped me sail into Nitro Circus territory. Dean got the shot too early and missed the full height and graceful landing; well, ahem, at least I didn't crash!
BMW F850GS Adventure Rallye Specs
Engine
Type DOHC, four-valve, parallel twin
Displacement 853cc
Bore & STROKE 84 x 77mm
Cooling Liquid
Compression ratio 12.7:1
Fuel metering Bosch EFI
Tank capacity 23L
Transmission Six-speed constant-mesh
Clutch Wet multiplate with anti-hop
Dimensions
Wheelbase 1593mm
Seat height 875/860mm
Ground clearance N/A
Weight 244kg wet
Suspension
FRONT Spring-cartridge 43mm USD, 230/215mm
REAR Gas-oil monoshock, 210/195mm
Brakes
Front Twin-piston floater, 305mm discs
Rear Single-piston floater, 265mm disc
Running Gear
Handlebar Tapered alloy
Front tyre Metzeler Karoo 3 90/90-21
Rear tyre Metzeler Karoo 3 150/70-17
Price & Contacts
Price $19,765 plus on-roads
Web bmwmotorrad.com.au
Phone 1800 813 299
Warranty Three years
THIS FEATURE WAS PUBLISHED IN ADB ISSUE #477 – JUNE 2019 | WORDS: JOSH EVANS, PHOTOS: DEAN WALTERS