The Gaerne SG10s have been subject to a serious flogging
Gaerne SG10 motocross / off-road boots: Tested
The last three months on the east coast of Australia have been perfect boot (and boat) testing weather. It's been slippery, sloppy and brutal on bikes and gear. There's nothing worse than testing a product in boring conditions that don't push its capabilities to the limit. The Gaerne SG10s have been subject to a serious flogging in this period giving me plenty to talk about. Here's what I think: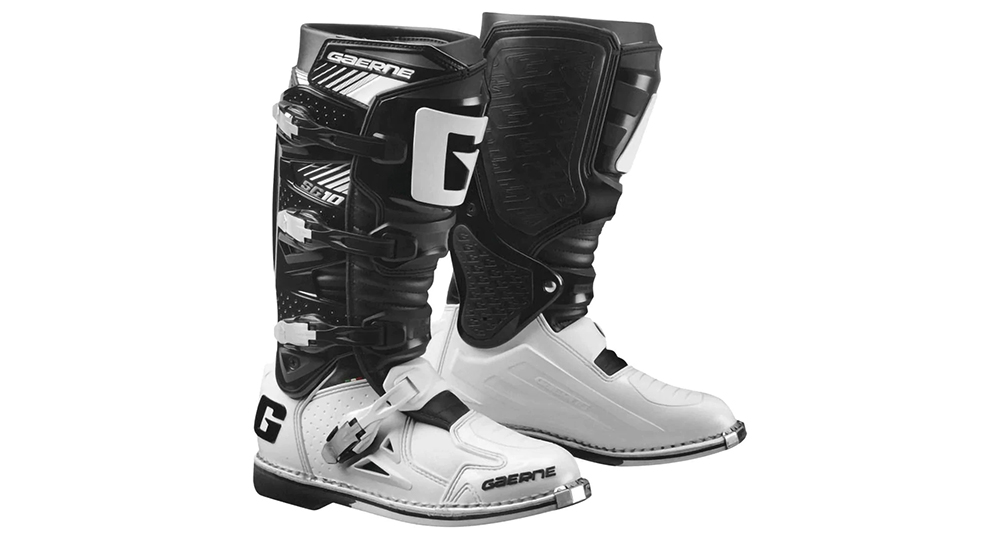 WE RATE
PROTECTION
These things feel like the Sherman tank of the boot world (they were a tough tank, right?) The hard plastic outer, thick sole and steel toecap have proved unbreakable.
DURABILITY
With an exterior as hard as this it's no wonder the boots are lasting a while. Aside from a few scratches and marks, nothing is broken. Even the sole is wearing well.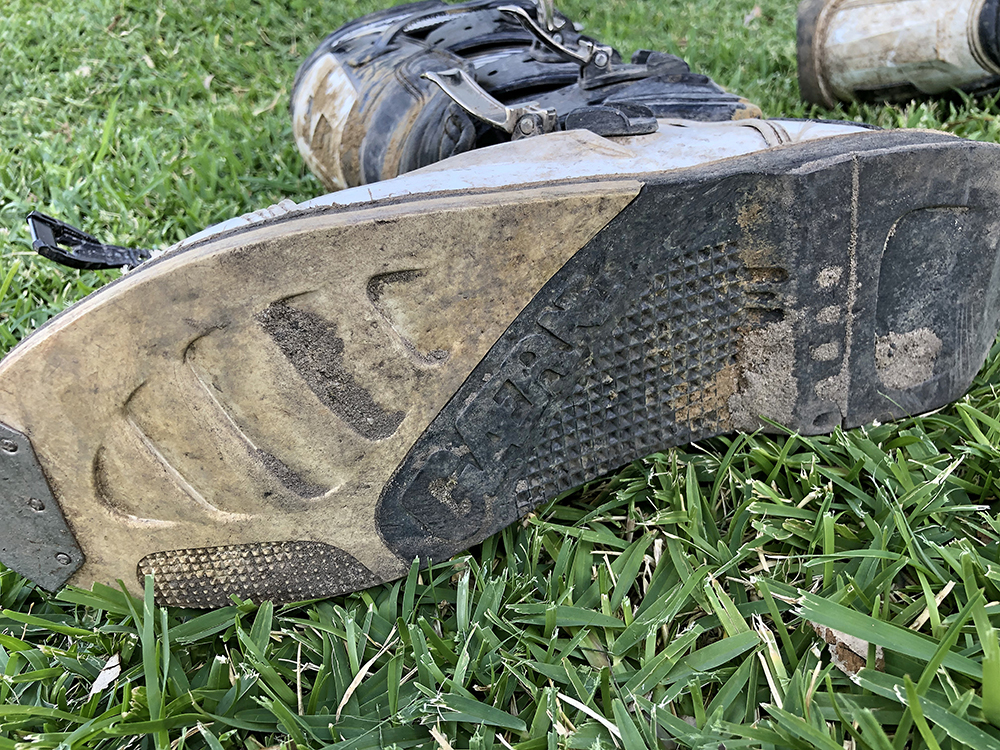 BUCKLES
This may be hard to believe but after six months of torrid abuse the buckles all still work perfectly. They're normally the first thing to go on any boot!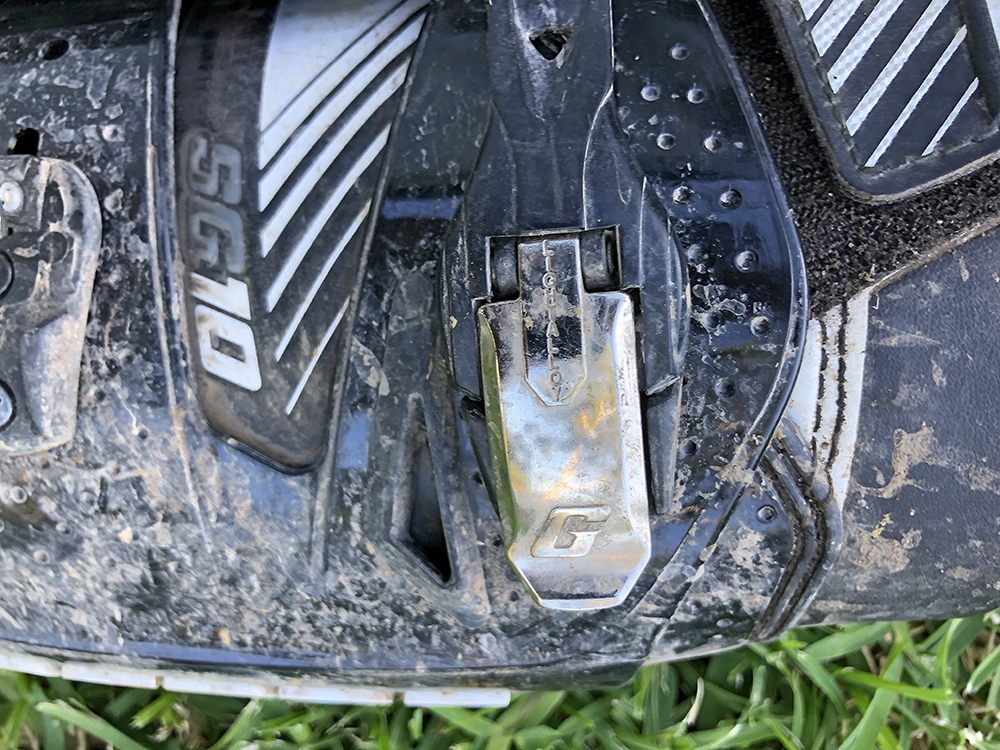 ANKLE SUPPORT
The ankle support from the SG10 is excellent and the pivot, where it transitions from white to black, is still in one piece.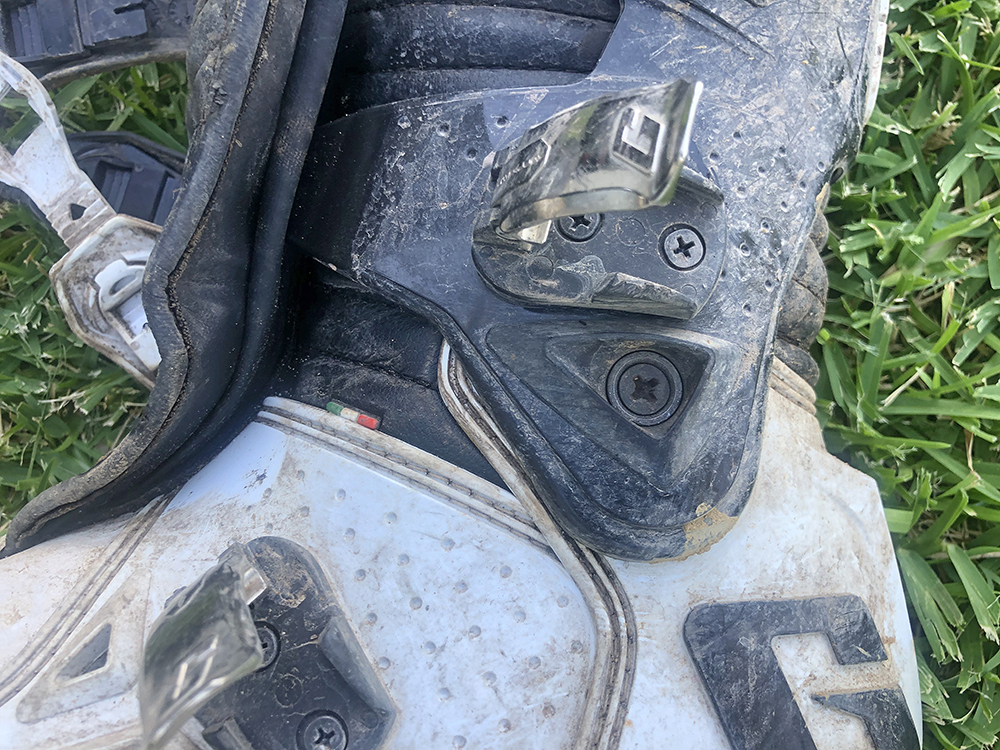 DON'T RATE
WATERPROOFING
Like I said, it has been ridiculously wet in recent months and everywhere I ride there's two inches of water. I've noticed my socks coming out a little sodden when stripping off after a ride.
FEEL
With these hard-shell boots you do lose some feeling and movement in the toe. They also aren't as snug or fitted as the softer, rubber-type moulded boots.

VERDICT
The Gaerne SG10 is a solid boot, literally. It is robust and durable and great for kicking logs and rocks. I'm amazed I haven't busted a buckle, worn out the soles or popped an ankle pivot. While my feet have developed a little webbing and they don't hug my arches like moulded boots do, I feel they still make for an excellent trail boot you want to keep for years without breaking or costing you thousands.
GET IT HERE:
BILL $699.95
BROWSER cassons.com.au
BLOWER (02) 8882 1900
MITCH LEES