GASGAS Racing Team standout Noah Ferguson ends ProMX season on Coolum podium.
GASGAS Racing Team's Noah Ferguson has charged to third place overall in Round 8 of the 2023 Australian ProMX Championship at Coolum's season finale, with the Queensland talent scoring 5-2 moto results and finishing the MX2 championship in fifth place overall.
Ferguson was fast all weekend long aboard his MC 250F, as the number 29 posted the third-fastest lap-time during Saturday's MX2 qualifying session, before going one better in Sunday's warm up to claim the second-fastest time heading into the racing.
Rocketing out of the gates in moto one and taking the lead on the opening lap, Ferguson continued his fine form as he looked to extend a gap out front, before a fall relegated him back to sixth place. Slicing his way back through the field, Ferguson would climb as high as fourth before another fall resulted in fifth place.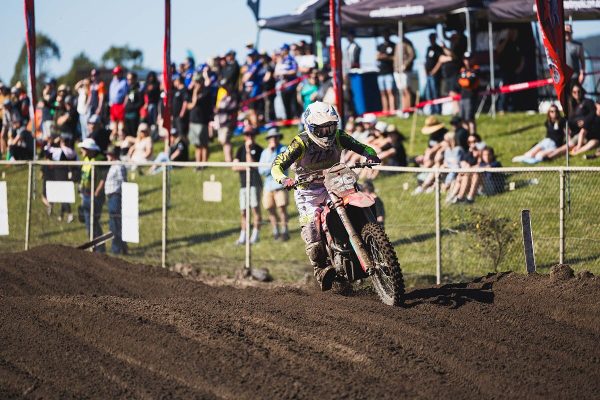 Circling the opening lap of the second moto in 11th, Ferguson's immense pace was once again on display as he carved his way through the field and found himself on the rear tyre of the race leader with two laps to go. Having the speed for victory, Ferguson dropped it on the last lap while giving chase, although remounted in P2, and finished the race in second for third overall.
With his Coolum result, Ferguson capped off what was a successful MX2 campaign in fifth place overall.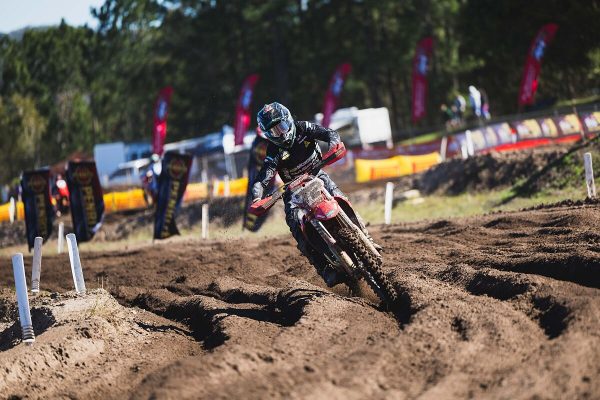 For MX1 contender Regan Duffy, a crash during Saturday's qualifying session left the GASGAS Racing Team rider out of Sunday's proceedings due to burns sustained. The Western Australian concludes his valiant motocross comeback season in 16th place and now sets his sights on continuing to build into the future.
GASGAS-supported teenager Byron Dennis pieced together a stellar weekend in the Coolum finals, as the 16-year-old clinched the overall round win and an important MX3 championship onboard his MC 250F. Success also extended to the MXW category, where Taylor Thompson claimed a moto podium on Saturday, finishing fourth overall at the final round and P5 in the standings.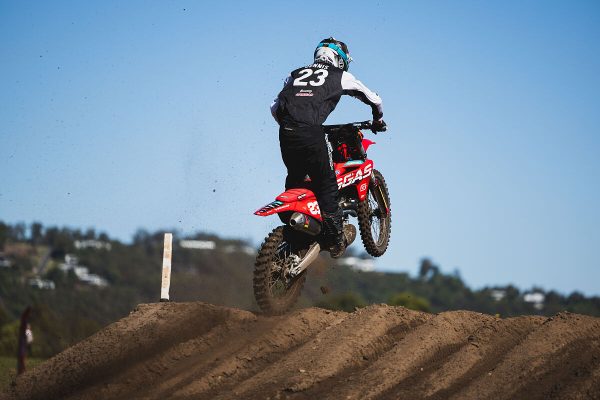 Noah Ferguson: "I started the day off so well here with a great start in moto one, which I was stoked with, but then just started to rush things a bit too much and put it down. It was actually a pretty big crash, although I got up and finished fifth. Second moto, bad start, and really just rode my heart out. I caught Wilson [Todd] pretty quickly, and all I was thinking about was winning a race. I ate a bunch of his roost which impaired my vision, and I went down right there at the end. I'm happy with my charge, I'll never go down without a fight, and I really have a lot of confidence heading into next year's championship."
Regan Duffy: "I'm devastated with my weekend here, honestly. Felt I had some of my old pace coming through as I stuck with a couple of the front-runners in qualifying, then had a crash and burned myself, which marked the end of my weekend. Really upset as I love this place, but had to get my burns treated, which turned out to be pretty bad as I had to go to hospital, and I didn't get cleared to race. My sights are set on supercross now!"
2023 Australian ProMX Championship – Coolum Pines MX, QLD
MX1 championship standings:
1. Dean Ferris (Yamaha) 315
2. Jed Beaton (Honda) 291
3. Kirk Gibbs (KTM) 258
4. Aaron Tanti (Yamaha) 249
5. Kyle Webster (Honda) 248
16. Regan Duffy (GASGAS Racing Team) 68
MX2 round eight results:
1. Wilson Todd (Honda) 50
2. Nathan Crawford (KTM) 42
3. Noah Ferguson (GASGAS Racing Team) 38
4. Brodie Connolly (Honda) 35
5. Kayden Minear (KTM) 31
MX2 championship standings:
1. Wilson Todd (Honda) 334
2. Nathan Crawford (KTM) 299
3. Brodie Connolly (Honda) 265
4. Rhys Budd (Yamaha) 233
5. Noah Fergusson (GASGAS Racing Team) 227