Harley-Davidson is not famous for winning anything much in Aussie racing but they have a history in American flat track racing that will take some beating.
From 1946 until 2016 the Milwaukee machines took home the bacon 54 times, with several multi-year wins of nine consecutive years or more. The most famous model of that era is the XR750, known as being the most successful race bike of all time and also the one that Evel Knievel made his name on during his record-breaking motorcycle jumping career.
How did this all start? AMA rules set between the world wars allowed a maximum capacity of 750cc for side-valve engines and 500cc for overhead-valve ones, to even up the racing between the local product and British bikes. The 1946 crown went to Norton, HD took it home for the next four years and then Indian dominated until 1953, when it went bust.
Harley then had a clear nine-year winning streak with the side-valve KR750 until Dick Mann on a BSA knocked them off the podium in 1963. Harley took the title for the next three years then it went to Triumph in 1967 and 1968 with Harley finally back on top in 1969.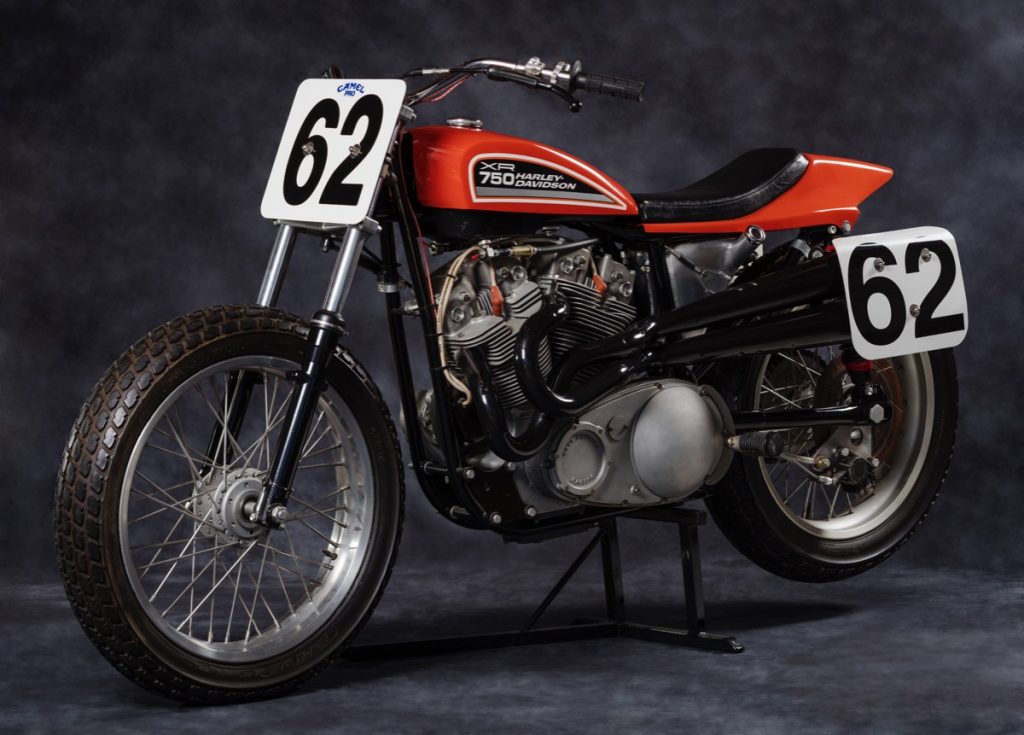 As market demands changed and the Poms started selling more and more bikes in the 650/750cc range there was a push to change the rules to allow bigger OHV machines to compete. The racing bosses at HD knew they would have to come up with a new engine. The flathead had had its day. With limited time, a decision was made to modify an existing OHV engine, the 900cc Sportster, by reducing the bore and stroke to bring it down to the 750cc limit.
The XR750 was born and it had its benefits as well as its shortcomings, the cast-iron cylinder heads were prone to overheating on hot days or in longer races and the bikes soon earnt the nickname "Waffle Iron". The 1970 win went to Gene Romero on a Triumph and in 1971 Mann returned the title to BSA. HD came back with an all-new engine built with aluminium alloy heads and cylinders in 1972 and returned to its familiar top spot before a brash newcomer on a Yamaha called Kenny Roberts took the glory in '73 and '74.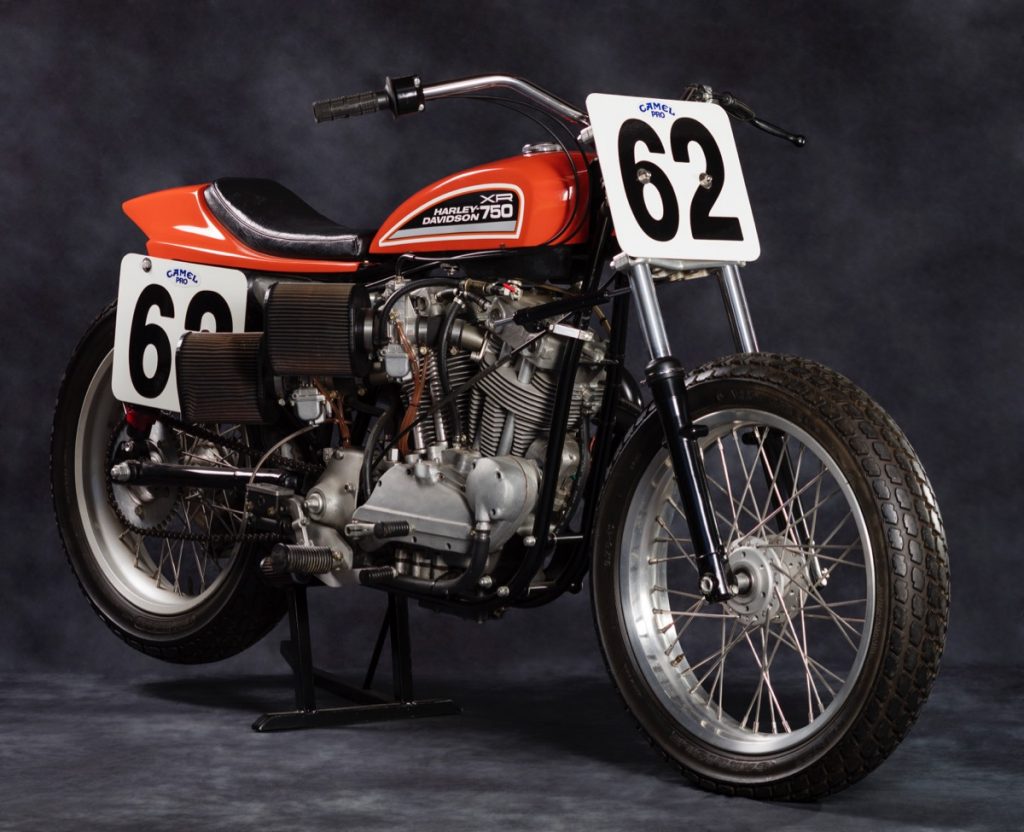 KAWASAKI
Harley-Davidson was not one to give up though and the XR750 took many more wins for a nine-year title streak until toppled by Honda from '84 to '87, then HD stood tall for another five years until Honda again won in 1993. The big beasts from Milwaukee then continued to rule in the twin-cylinder class when a second category for single-cylinder machines on shorter tracks was established in 2006. HD continued to dominate the twin-cylinder class up until 2016, when Bryan Smith on a Kawasaki Ninja 650-powered machine took the title by one point.
There were grumblings occasionally that the AMA had slanted the rules to favour Harley and that accounted for its dominance. The rules allowed any twin-cylinder 750 in custom frames and many manufacturers had suitable engines but they needed to be modified and set-up in a chassis before the average rider could compete on them.
It was much easier to buy an XR750 that was already built for the job. No other factory built ready-to-ride flat track twins except Honda and Yamaha who ran factory bikes in the '80s and you had to be in favour to get hold of one. Harley on the other hand built 200 XRs for the 1972 season to meet AMA homologation rules and all a prospective buyer needed to do was to walk in to his local HD dealer with $3200 and place the order.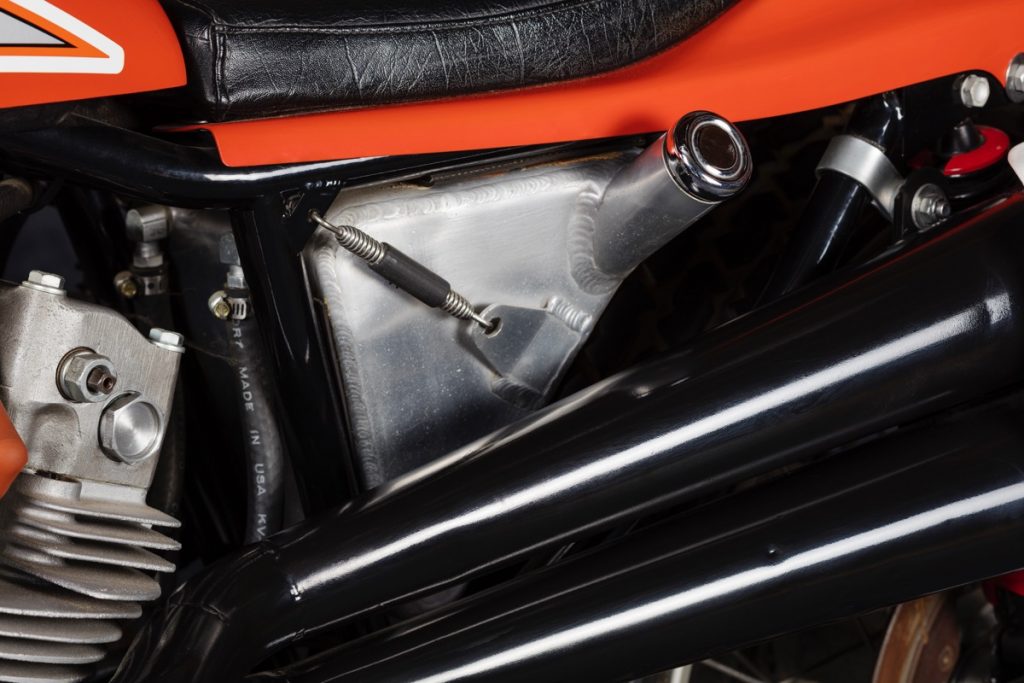 The XR750 had an actual capacity of 748cc and used two 36mm Mikuni carburettors that took air in through pleated-paper pod filters without any airbox. The iron motor had a bore and stroke of 76mm x 81mm while the later alloy one sported 79mm x 76mm dimensions. An output figure of 82 horsepower at 7700rpm is quoted.
All the bang was fed though a triple-row primary chain to a four-speed gearbox with the wheels being 19-inchers front and back. All of that was housed in a steel, twin-loop full-cradle frame similar to the Sportster with the backbone tube reduced to one-inch diameter for an all-up weight of 134kg dry.
Flat trackers don't run front brakes and the rear was optional at the time, but why on earth would anyone say no to one? A major difference in the XR engine compared to other HDs was that it had four short camshafts inherited from the KR. These camshafts allowed better performance as well as a straighter run for the pushrods and greater adjustability of cam timing.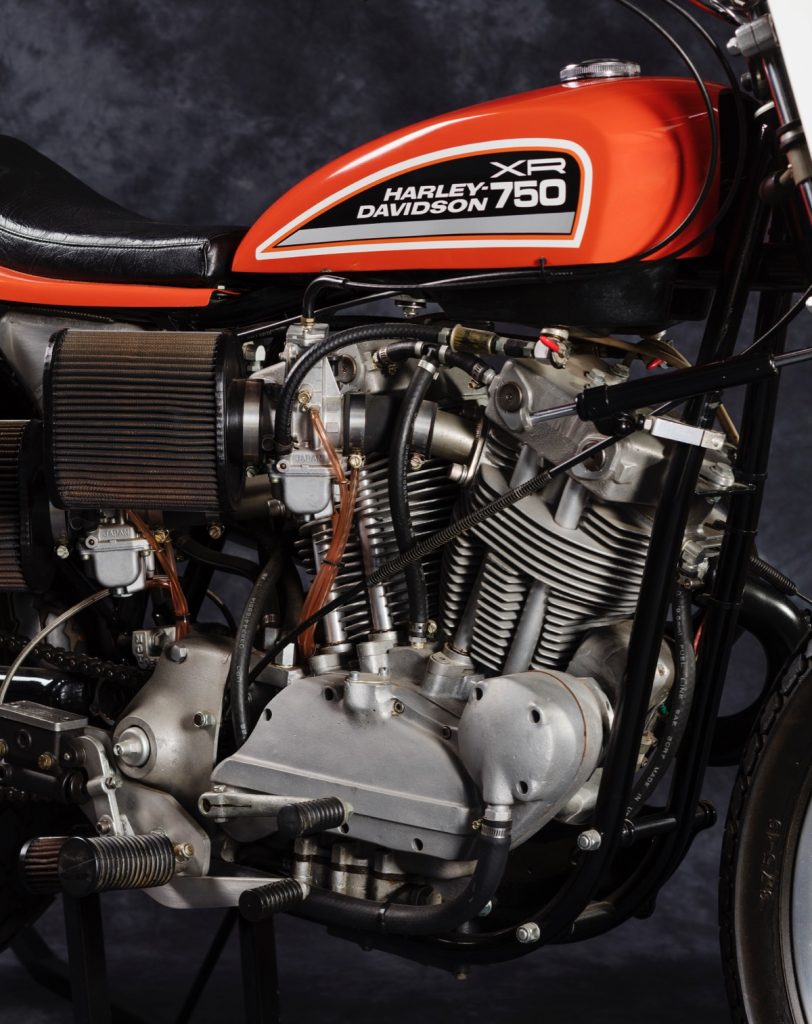 Genuine XR750s are rare, but a stock XR is rarer. The last production year was 1980 and before that they were made in 1974/75 and 1977, with a total of 76 produced in the latter year. HD stopped producing complete bikes in 1980 because buyers would remove the engine, roll the empty frame to the back of the shed and then put the engine into an aftermarket racing frame. From 1980 to 1988 Harley only sold the motor and from 1988 it just sold them in kit form as most buyers would modify them anyway.
The XR750 also saw duty in road racing, in XRTT guise, with a fairing and other suitable modifications such as a 23-litre fuel tank, a tachometer, a heatshield for the riders left leg, 18-inch wheels, a rear disc and a Fontana four-leading-shoe front drum brake. Only 10 of those were built and very possibly it was the last factory road racer to run a drum brake up front.
Official horsepower figures were never provided but it is estimated that there was up to 79hp coming from the 1972 engines and that they peeked at 100hp by 2008. While never considered "cutting edge", the XRTT did have its successes, with gifted Cal Rayborn winning three of the six Trans-Atlantic Match races in 1972 against the Brits, on tracks he'd never seen before.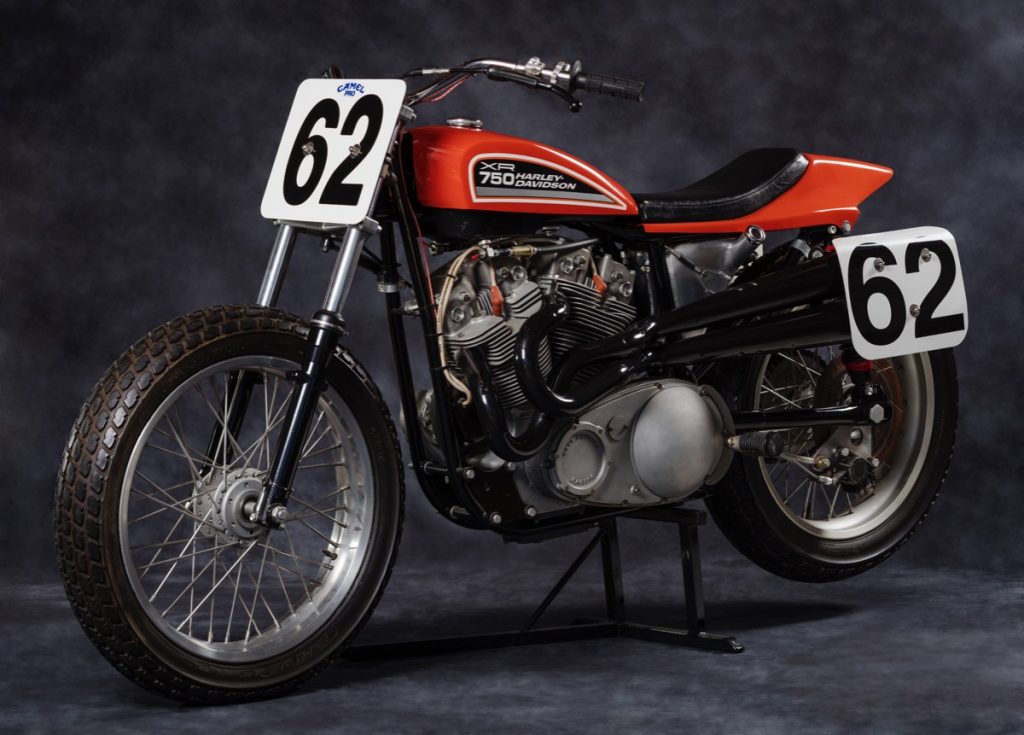 ROAD LEGAL XR750
Despite dealer and public demands for a street-legal version of the XR750 the factory did not respond until 13 years after the release of the XR and then it was an XR1000. This was simply an XL Sportster fitted with XR750 heads and was twice the price of a base model XL. Many seeking extra performance just bought an XL Sportster and replaced the heads, carbs and exhaust for less money.
Not surprisingly, the XR1000 was discontinued after two years but the motor did see service in the Buell RR1000 Battle Twin when Erik Buell started building road bikes. Harley had another go in 2008 with the XR1200, which looked more like the flat tracker but used the normal Sportster heads and this had more success with buyers.
Knievel started his jumping career on a Honda and then moved on to Norton, Triumph and American Eagle (Laverda) bikes but he is best known for jumping on a Harley.
He rode XR750s from 1970 until 1977, when HD withdrew its sponsorship after Evel was convicted for assault. Other stuntmen have also used the XR750. Bubba Blackwell used one to jump 48 metres over 15 buses in 1999 and in 2015 Doug Danger flew Knievel's 1972 XR750 over 22 cars at the Sturgis Rally, beating Knievel's record by one car.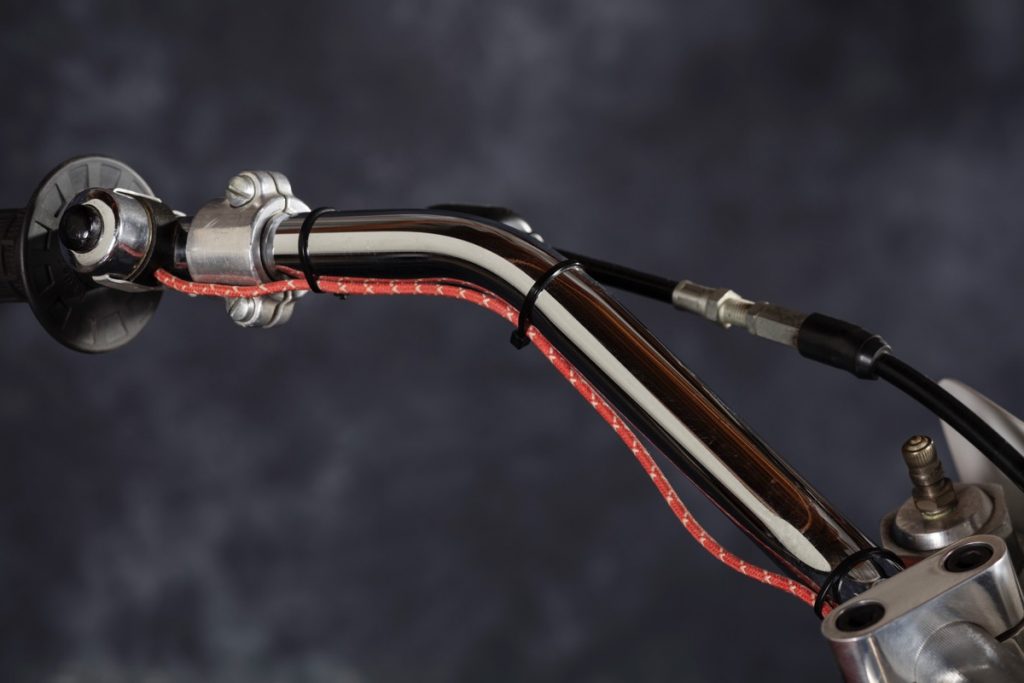 Back on the Attack
After a serious pasting from the Indian 'Wrecking Crew' and their custom-built FTR750s over the last three years, Harley-Davidson has decided to get serious about American Flat Track again, bringing in 2016 AMA Grand National Champion Bryan Smith and reigning AFT Singles champion Dalton Gauthier. They will join veteran Jarod Vanderkooi on Harley-Davidson XG750Rs in AFT Super Twins, with Smith's crew chief from Crosley/Howerton Motorsports, Ricky Howerton, to look after the three riders.
It's unclear just how much work Howerton will be able to do on the bikes before the start of the season at Daytona on 14 March but Harley may have been encouraged by the rule changes for Super Twins (previously AFT Twins), which mean there's no chance of its riders missing televised main events to privateers. Super Twins allows 14 pro riders and only four wildcards to compete in the premier class, more like MXGP.
Howerton and Smith were the last Japanese-powered team to beat Harley before Indian took over in 2017 and they will have the expertise of Vance & Hines Motorsports to assist in tuning, set-up and technical refinement of the production-based XG750R engine.
Gauthier was the man to beat in last year's AFT Singles championship and took the Black Hills HD AFT Production Twins XG750 machine to victory at the Springfield Mile. They noticed.
"This is shaping up to be a banner year for our sport," said Michael Lock, CEO of American Flat Track. "Harley-Davidson's and Vance & Hines's boosted commitment to the series and their support for the first AFT SuperTwins season promises to ratchet up excitement over the coming months." WORDS // WARREN JACK PHOTOS // BEN GALLI