How To Make a Thread Restorer | How To
1 SPARE BOLT
Find a spare bolt with a thread that's in perfect condition. It must exactly match the one that you wish to repair, which you can check with a thread gauge.

2 CLAMP IT
Take this bolt and clamp the hexagonal head in a bench vice tightly so that it won't move when you are cutting in grooves.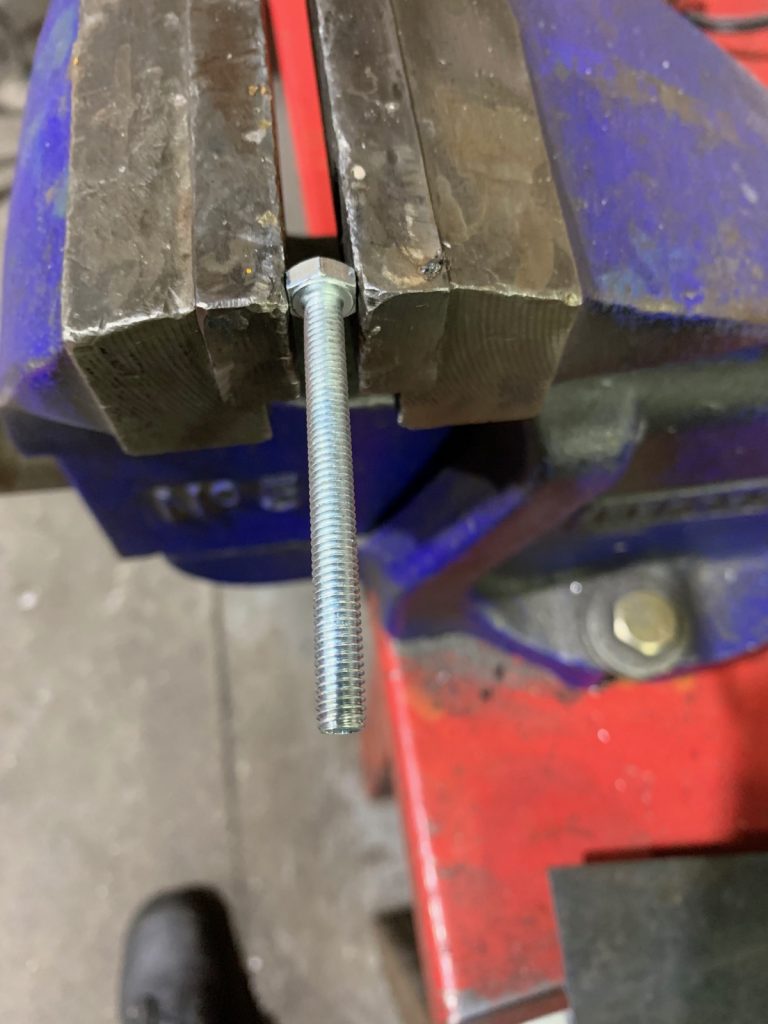 3 LENGTHWISE
Use your Dremel rotary tool with a cutting wheel attached to cut a groove in the bolt's thread lengthwise all the way to the tip.
Try to keep this groove straight and clean, so the groove has sharp, parallel edges.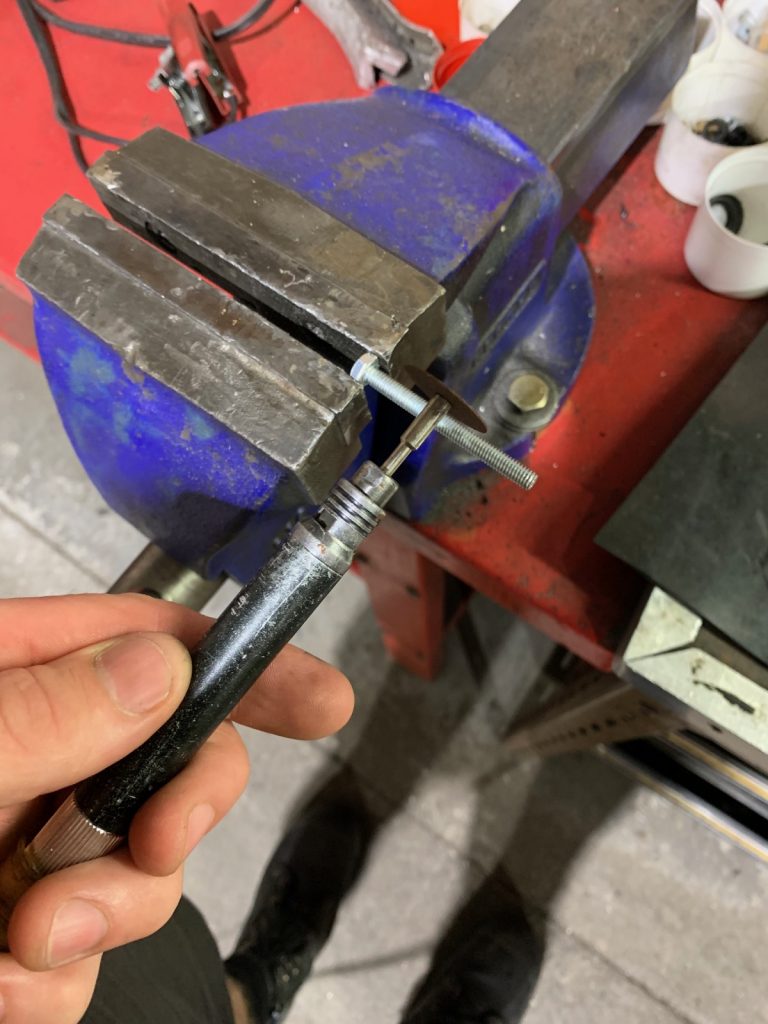 4 ROTATE BOLT
Rotate the bolt in the vice so that you cut a total of four grooves at 90 degrees to each other. If you do not have a Dremel, then these grooves can be cut with a sharp hacksaw, however you will need a steady hand.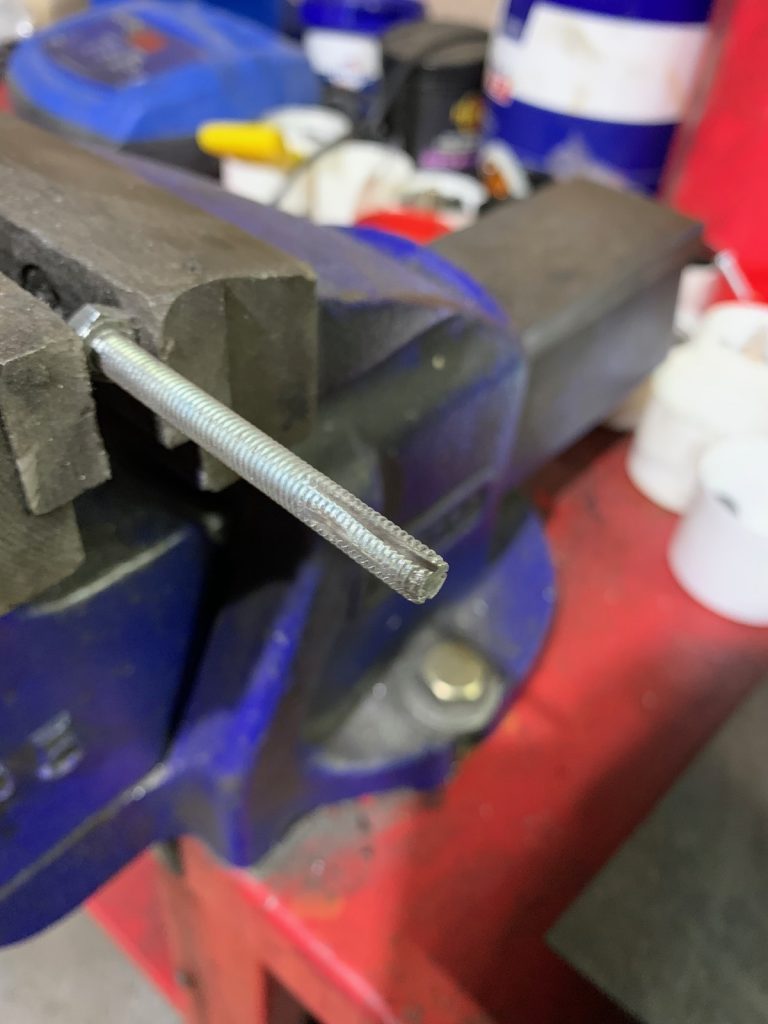 5 PENETRATING SPRAY
Once you have cut the grooves, spray your new restoring bolt and the thread that you are trying to repair with WD40.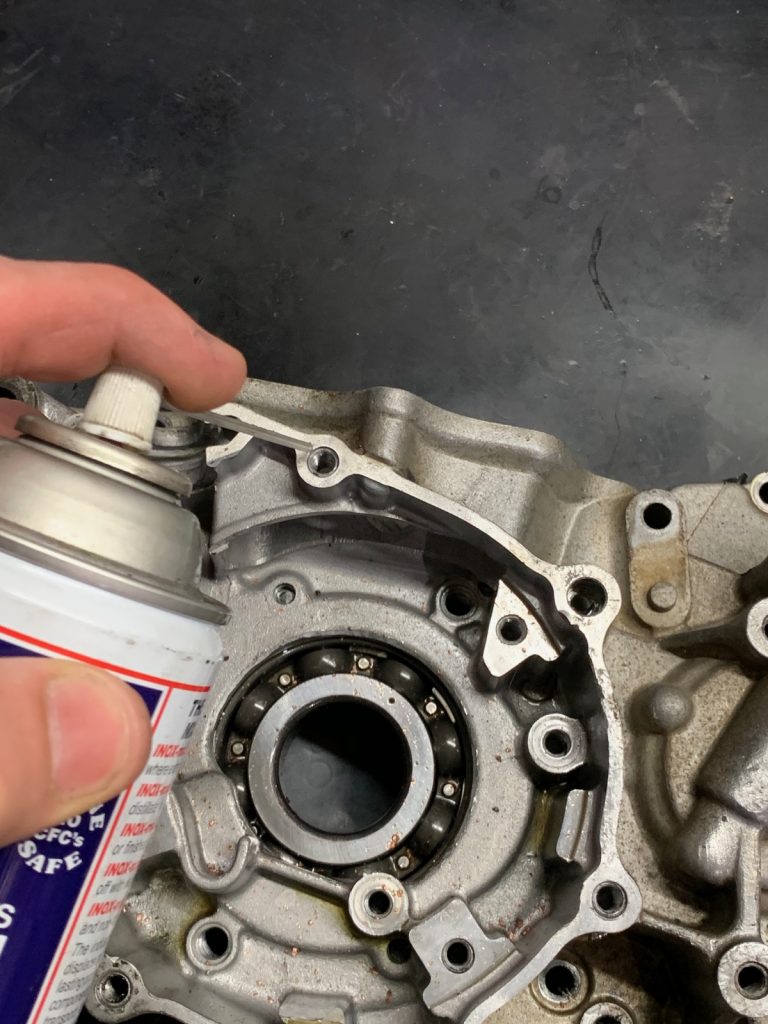 6 GO IN SLOWLY
Insert the bolt into the damaged thread and slowly work it back and forth until the teeth are cleaned out.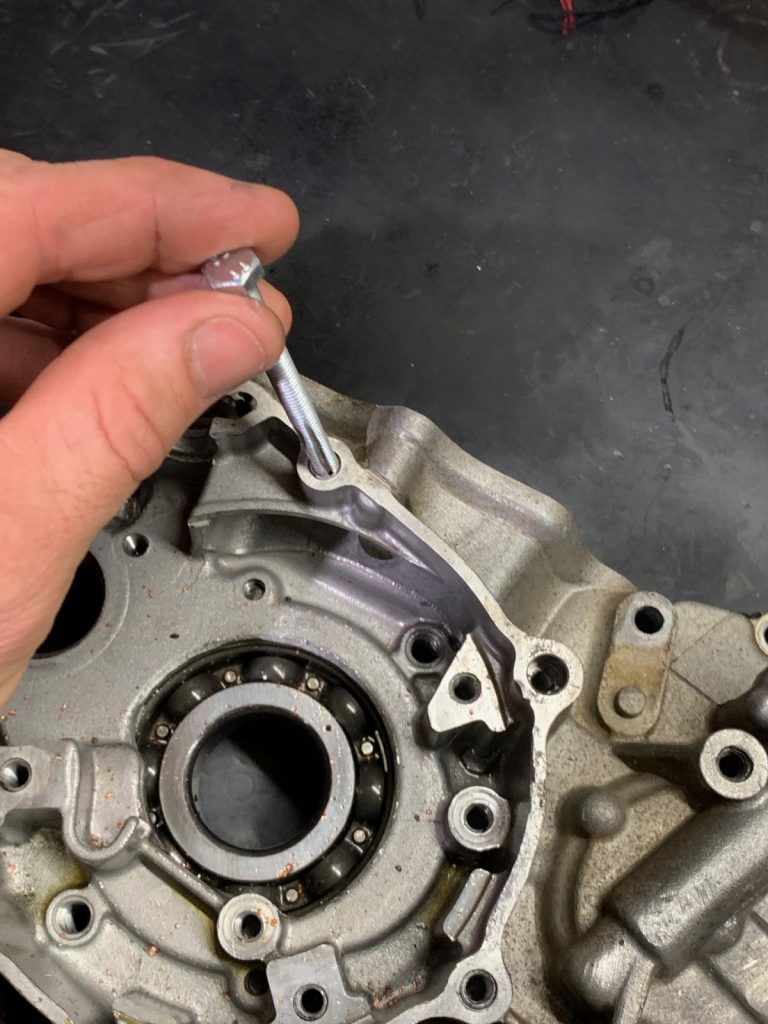 7 BUILD UP
If there is a build-up of Loctite or any other kind of foreign material in the thread then you may need to remove your bolt several times and blow it out with air, as the cutting grooves can become clogged.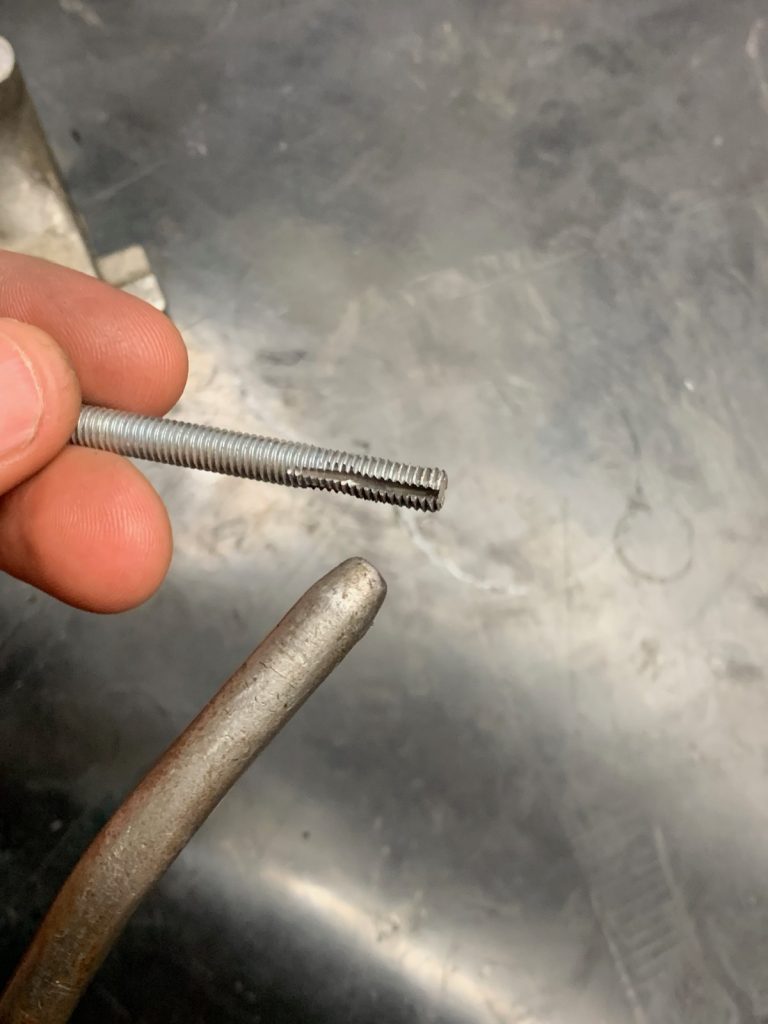 8 ANOTHER SPRAY
Once you have cleaned and repaired the damaged thread, blow it out with compressed air and give it another squirt with WD40 so that the new bolt goes in easily. Technical Editor Mat Boyd

THREAD RESTORER OR TAP?
A tap is designed to cut threads into a hole in a piece of metal while a thread restorer is designed to repair an existing thread. Running a tap through an existing thread that has slight damage can cause even more damage. A thread restorer does not have the sharp cutting edges of a tap so it follows the existing thread and repairs it by rolling the damaged parts. A thread restorer is also good for cleaning out any Loctite or dirt from a thread without damaging it. Some existing threads can be damaged too badly to be repaired by a thread restorer and then a tap must be used. It's good to have both thread restorers and taps in your tool kit but it's important to know which one to use where.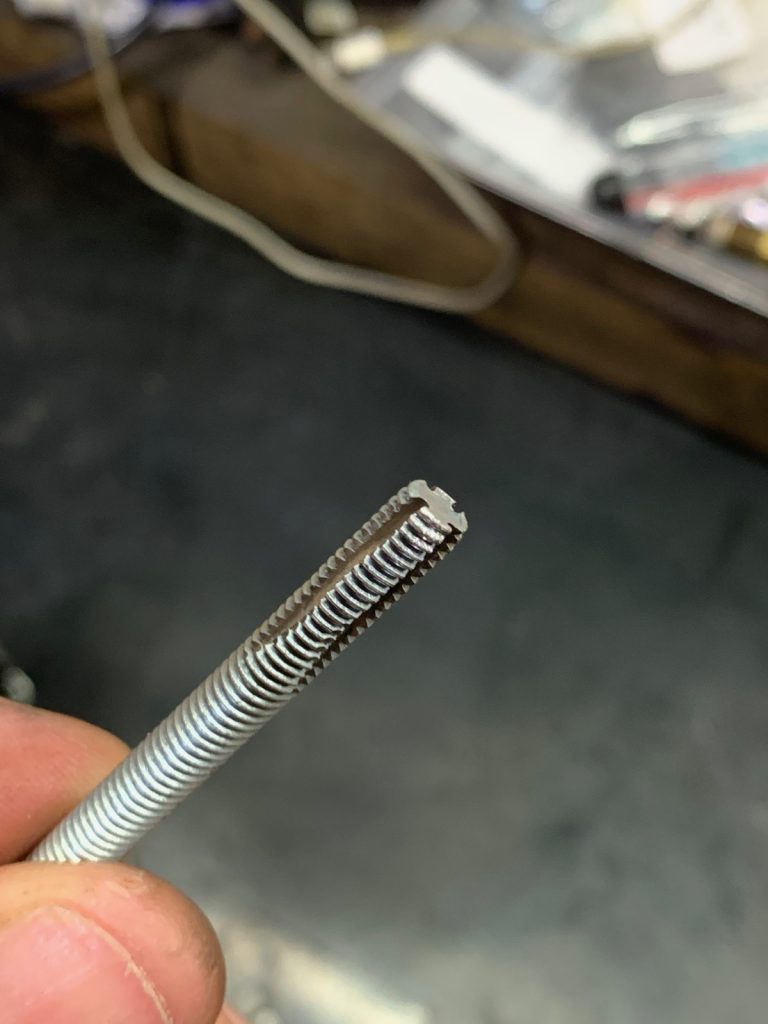 BEWARE
This trick works perfectly for mildly damaged threads but if the thread has extensive damage then you will have no choice but to use a thread tap and might end up needing a Helicoil.
TIPS
Do's
1 Use a high-tensile steel bolt if possible, as these work best, but don't bother trying to cut a groove in one of these with a hacksaw blade.
2 Always spray the bolt with WD40 or cutting oil to stop it from grabbing.
3 Work slowly, never force the bolt when it gets tight or you could rip out threads.
Don'ts
1 Force the bolt into a damaged thread. Work it back and forth gently.
2 Insert the bolt dry. It will bind and damage the thread even more.
3 Use a bolt with a stuffed thread as your restorer as it will not work very well.
TOOLS
DREMEL TOOL OR HACKSAW, PENETRATING SPRAY, BENCH VICE, SPANNERS, AIR GUN OR SUPER BREATH