Yamaha rider Jay Wilson has won the final round of the Japan Motocross Championship in impressive fashion to round out the winning season.
Yamaha's Jay Wilson logged another dominant weekend at the ninth and final round of the Japanese Motocross Championships held in Sugo, over the weekend. The Australian had already clinched the 2023 IA1 (450cc) championship at the penultimate round, was looking to finish out the season strongly and did exactly that in cool yet perfect conditions at the Sugo circuit.
Race one he claimed with comfort, but race two he was made to work for it after a terrible start that left him floundering towards the back of the pack in the opening laps. But with the longer 25-minute race in front of him, he meticulously picked off each rider and made his way to the front of the pack with five minutes to spare. The win tally for the season moved to 22 races victories out of a possible 23 contested and mimicked his results in 2022 when he also came one race short of the perfect season.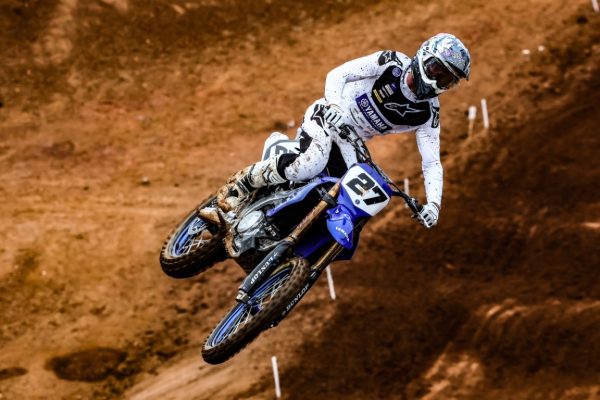 "Today was a good way to finish the year and for me, it was nice to be able to ride injury free after the last few events. The track here can be tricky, and the start is tough as you have to gate on the inside but if you don't get the jump, and I didn't in race two, then you get pinched off pretty bad and are way back in the field.
"It was great so see so many people attend the event and it was also nice to have some friends over from Australia. It's been a long season, but also a good one and winning the championship is great for Yamaha and our Factory Innovation team.
"Thank you to the series sponsors and organisers, the motocross championship has improved over the last two years and it's exciting to be a part of that", Wilson said.