LONG TERM UPDATE: 2018 Yamaha WR250F Part 6 | Back End | Bike Reviews
I've just got news that Editor Mitch's arm is on the mend and he wants his bike back so, unfortunately, I'm down to my last few rides on the WR250F before I have to hand it back.
I've tried telling him it's been stolen, I've lost it and even that it likes me better than him but nothing seems to work.
To make the most of my limited time with the WR-F I have had several good rides. I even got out one day in the rain just to get some time in the seat. Everyone seems to think that the life of a test rider is all glamorous but here I was out in the pouring rain getting wet and muddy just to give you guys the scoop on how the WR250F has been holding up.
Just kidding. Apart from being soaking wet I thoroughly enjoyed it. I have been really loving the freedom of having rego and being able to ride without the threat of being arrested. If I go for a ride without a registered bike I have to load everything up on the trailer and drive to a private property where I can ride for a few hours' then drive home and unload everything again.
With the WR I can take off from home early in the morning, get a few hours in and still be home ready to spend the day with the family. I get a ride in and my wife stays happy.
I know most blokes reading this right now know exactly what it feels like to come home after a great ride to a cranky wife.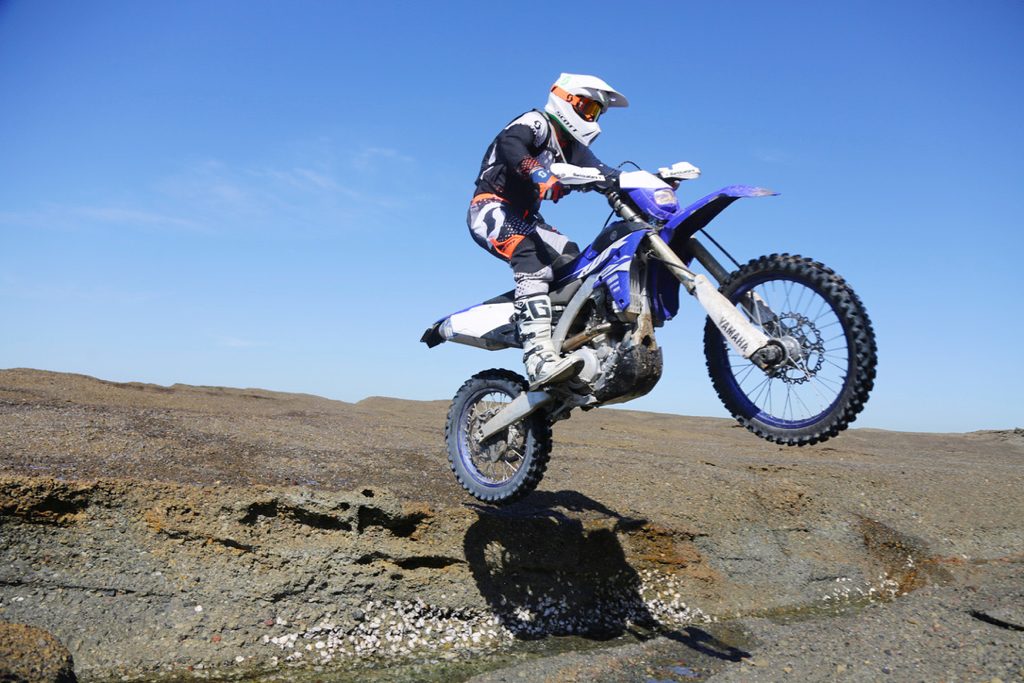 CABLE CLUTCH
Because the WR250F has a very close relationship to the YZ-F, the WR-F has a different power curve than what you would typically see on an enduro bike.
The engine likes to rev and produces plenty of power up high but the lack of rotating mass in the engine means you need to keep the revs up at slower speeds or the power will drop off or you'll stall the bike all the time. The GYTR exhaust systems livens up the bike dramatically but for tight trails I feel like the engine could probably benefit from a heavier flywheel.
I've found the suspension quite comfortable. It is a little stiffer than a typical trailbike but this is what I liked about it. I have spent most of my time motocross racing so I'm used to stiffer suspension. Soft, mushy trailriding suspension actually puts me off so, for that reason, I enjoyed the set-up. It also meant that I could jump the bike, hop it over logs and drop from ledges and I knew the suspension would take it.
I really liked the flexible GYTR levers, not because I dropped it or anything but they were comfortable and added some extra adjustment. I actually thought I wouldn't like the tall GYTR seat Mitch fitted but, to my surprise, it felt comfortable and gave me some extra room on the bike.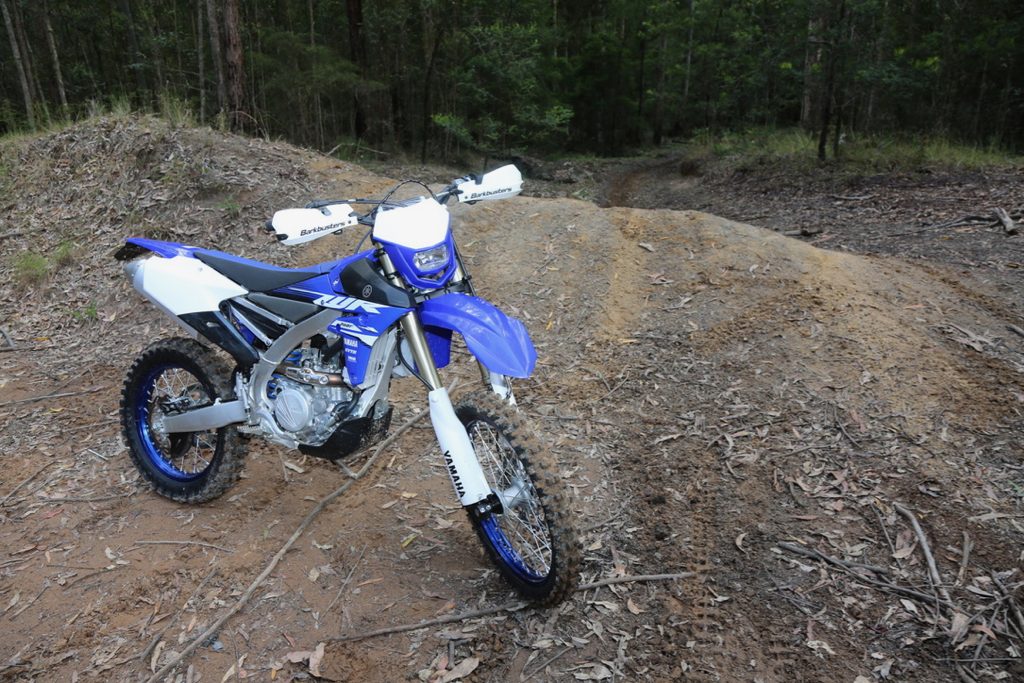 The cable-operated clutch was very light and easy to use. I thought I would be complaining about that, to be honest, but being so light you don't notice that it's a cable. I reckon the grips are made from the same rubber as the tyres and if I kept the bike any longer I would be swapping them out for a more comfortable pair.
The radiators are a little vulnerable and could do with a set of guards or braces. I took a log straight to the left radiator and if the wood had not been rotten and soft, it would have torn the radiator clean off the bike.
I have thoroughly enjoyed my time with the WR and, like I mentioned earlier, I'm not thrilled to be handing it back.
It's a fun quarter-litre bike. It has plenty of power that is more than suitable for the majority of riders plus the lighter weight means it's easier and much less fatiguing to ride and throw around. Mat Boyd
SO FAR
HOURS: 24
MODS THIS MONTH: New radiator, oil change, straighten front end
Mods Next Month: None