Kneebraces are an essential item in anyone's gear bag and I will refuse to ride without them.
Matrix Pro Kneebraces
Price:$399
Where: Matrix Bracing
matrixbracing.com.au 07 5575 7520
I've had my Matrix Pro braces for about 10 months now and they are brilliant. I found the Matrix Pro's a little uncomfortable at first. But once I got used to them, I didn't looked back.
I torn an ACL a little while back, so protecting my knees is certainly a priority. While it's impossible to prove, the Matrix Pro's have likely saved me more agony. A perfect example was on the Myrtleford Alpine Rally, where I crashed and twisted my leg. While there was some pain, I escaped without any damage.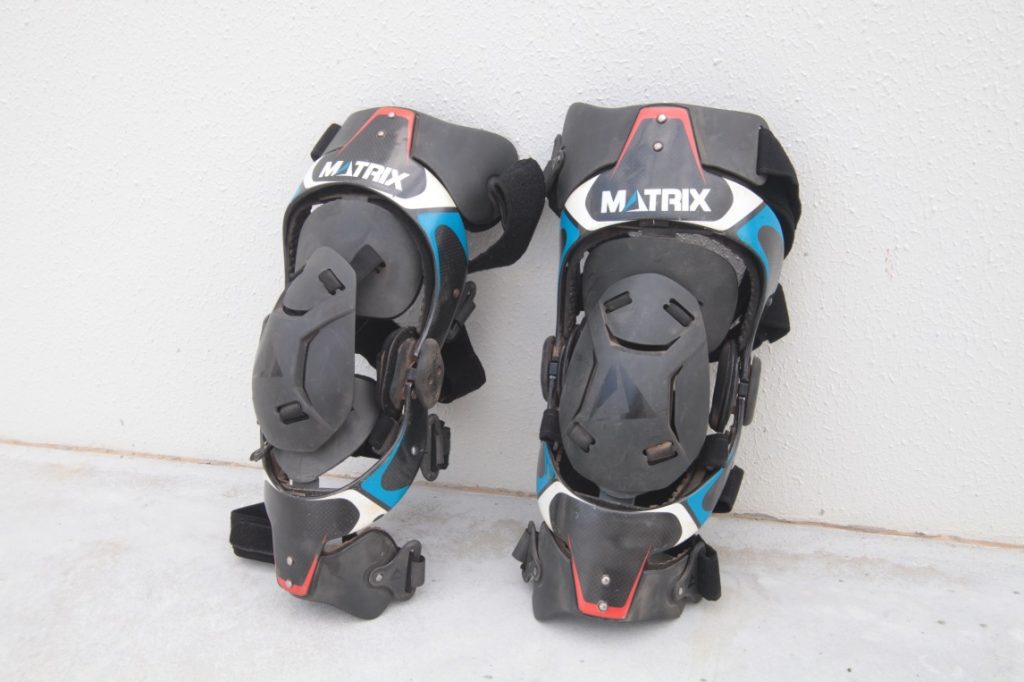 WE LIKED
Comfort – They took a little getting used to, but the Matrix Pros are quite comfortable once you've worn them a few times. To date, I haven't had any issues with rubbing or scratching, although I still recommend wearing long socks or skins underneath.
Adjustability – There is plenty of adjustability in these braces. As well has long Velcro straps which gives you a wide range of adjustability, there are also bits and pieces that can be added to further improve the fit of the brace.
They work – It may sound stupid to say, given that it's what you pay the big bucks for, but the Matrix Pro's do work. As mentioned above, I crashed at the Alpine Rally on a downhill section. I went over the 'bar and the bike cartwheeled behind me, landing on my leg and dragging it downwards to the bottom of the hill. My leg was twisted every which way, but as I sat up and assessed the damage, I realised I had nothing to be concerned about apart from some sore muscles. I really think these braces prevented me from re-injuring my leg.
WE DIDN'T LIKE
Wear – While the braces themselves are still in relatively good shape, I feel as though the Velcro straps are a little worn. This is only natural, but it can be frustrating at times when the Velcro doesn't completely stick, resulting in slippage while riding. It can also mean the Velcro catches on the inside of your nylons as you are putting them on. One way to preserve the life of the Velcro is to fasten the Velcro straps when not in use.
Bulky – As comfortable as they are, I still find the Matrix Pro's quite bulky. This isn't a massive problem, but when you first jump on the bike, they feel as though they can be quite restrictive. Once you get going and settle in to the ride, they are not so bad, but nevertheless, you still clearly notice they are there. Ideally, they would be slim and super lightweight, so you can ride noticing them too much.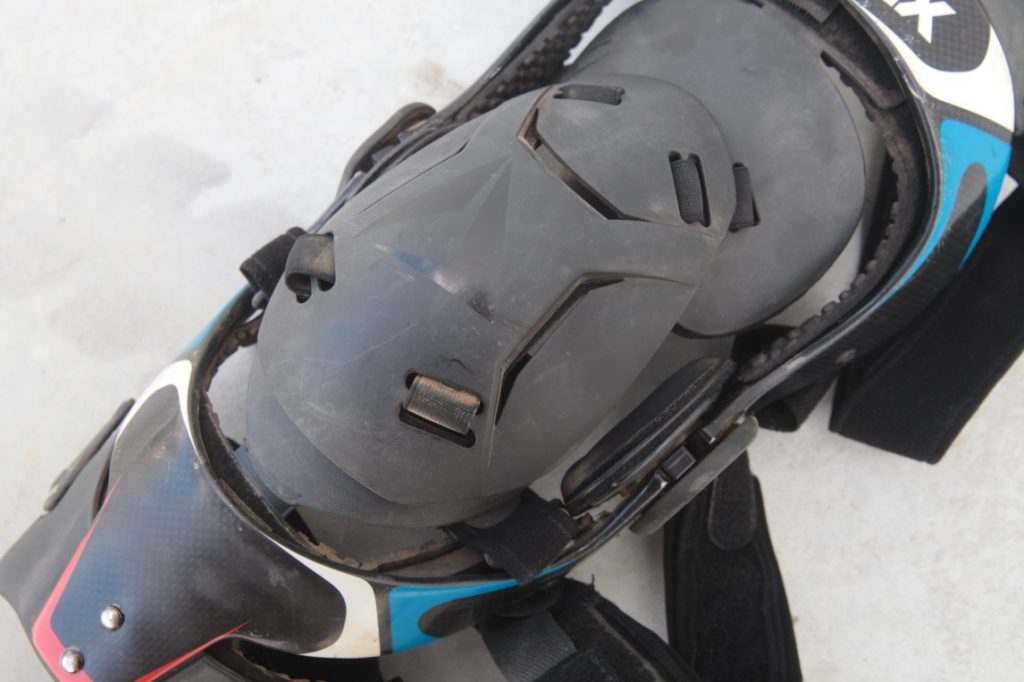 VERDICT
The Matrix Pro's are a trustworthy piece of kit that will do exactly what they are meant to do; reduce the chance of serious knee injuries. They are comfy, durable and can be adjusted to find the perfect fit. The Velcro can be a little bit of a pain and they are a little on the bulky side, but I have come to love the Matrix Pro's and will not ride without them.