I've been rocking the same Fox gearbag for three years and it's done more hours than some people will do in a lifetime so I've moved on to the Ogio Rig 9800.
Baggage handlers were not kind to it and eventually a big skid in the airport gave one of the wheels a flat spot which meant the bag was very loud on hard surfaces. It was time for a new one and I took this opportunity to swing off an Ogio unit.
The Ogio Rig 9800 is a premium product with a slightly higher price than your average but it's worth the coin and that's obvious the minute you slide the first zip. The Rig is built solid from the base up thanks to a big-arse SLED (Structural Load Equalizing Deck) on the bottom which gives the bag a solid backbone so you know it won't cave under pressure.
A set of large wheels with an A-arm like axle system looks and feels bullet proof but also increases the ground clearance so you're not dragging the kerbs. The bag also had a bunch of foam spread through the structure to improve protection, which is great for those nervous about a lazy baggage handler crushing their helmet.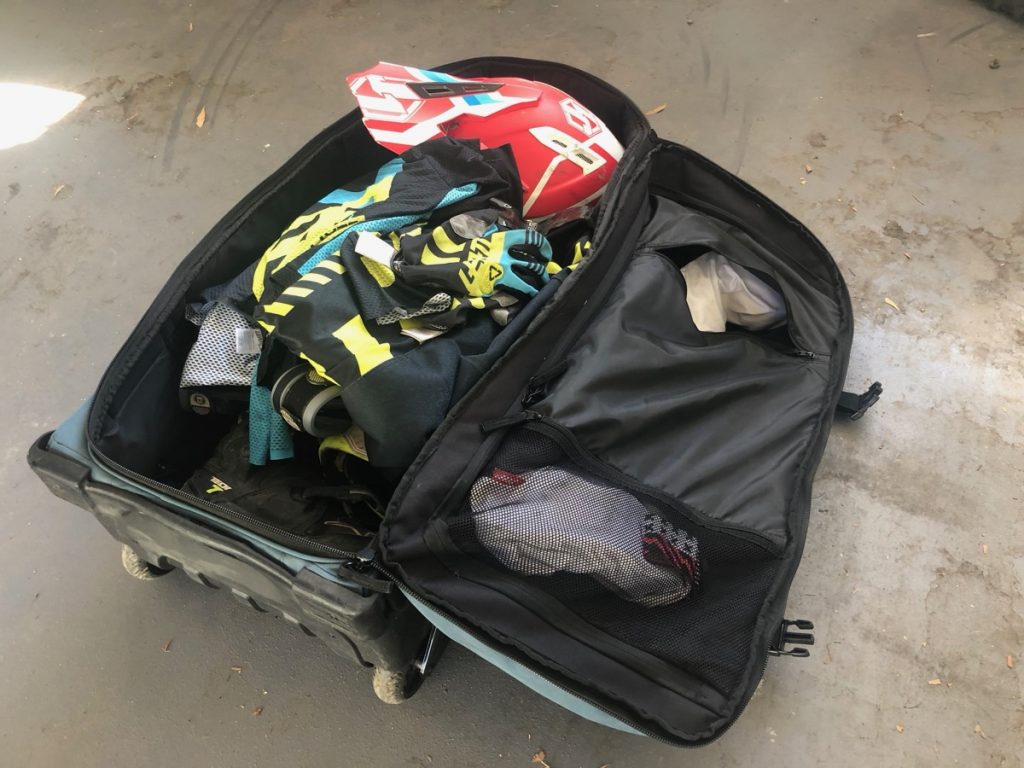 It has a solid telescopic handle that hasn't got stuck when lowering and lifting and it rises to a height that makes dragging it behind by 188cm frame easy. The zips are located around the sides of the top, bag meaning you can get full access. When you open it in half it is easy to pack and locate your gear. On the lid are a bunch of pockets to keep valuables such as goggles.
While the bag isn't as big as some similarly priced units and doesn't have all the separate compartments, I prefer the slightly more compact size and open plan living. Stay tuned as I drag it around the globe and I'll check back in when something starts to fail. Editor Mitch Lees
GET IT HERE
BILL: $389.95
BROWSER cassons.com.au
BLOWER (02) 8882 1900