Our Sub Editor Warren jack has been banging on about trench foot for ages so we sent him a set of the Bridgedale Stormsock to test for us.
Water crossings are an unavoidable obstacle on many rides and the resulting wet feet can be either a minor nuisance in warm weather to a major inconvenience in winter time. The Bridgedale Stormsock may just be the answer if they hold up to the claims on the label of being 100% waterproof as well as windproof and breathable. The Stormsock features three layers, an inner merino liner, then a "Hydrotech" membrane and a nylon outer layer but they feel no thicker than a decent set of normal socks.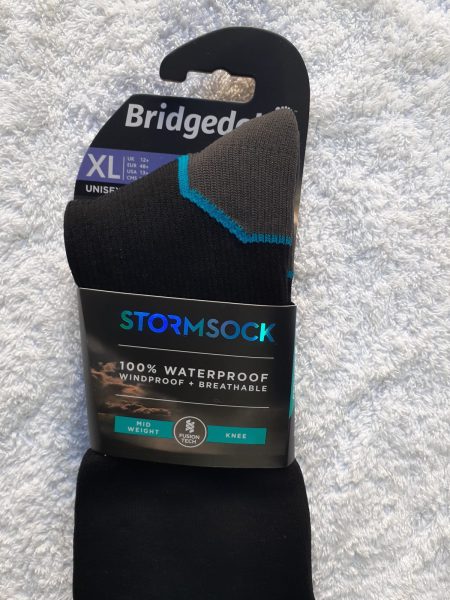 There is a wide tidal river crossing not far from my place that I never seem to hit at low tide so I'll soon know if the Bridgedale Stormsock lives up to their claims. The only thing worse than riding all day with wet feet, is trying to peel off wet smelly socks at the days end.  These just may be the answer to my prayers. I'll let you all know soon.
Warren Jack
GET IT HERE
BILL
$85 a pair in S, M, L and XL sizes
BROWSER
BLOWER
03 9786 3445
email – info@andystrapz.com