PRODUCT REVIEW: Kriega Hydro 2 Race Pack | Product Evaluations
Kriega Hydro 2 Race Pack is a compact hydration pack designed to keep bulk down and weight to a minimum.
There's no two ways about it, this is a hydration pack built for racing. No, it won't make you faster or first to the next checkpoint, but it will lighten the load and the weight swinging off your shoulders.
With no external pockets and a small bladder capacity it was important to test the Hydro 2 Race Pack in its natural environment.
We headed out to our favourite five-minute test loop to bed in some new suspension on a long term test bike. This meant going round and round on the same patch of soil for hours.
There was no need to bring a phone, wallet or spare inner tube on our ride, just water and our fitness!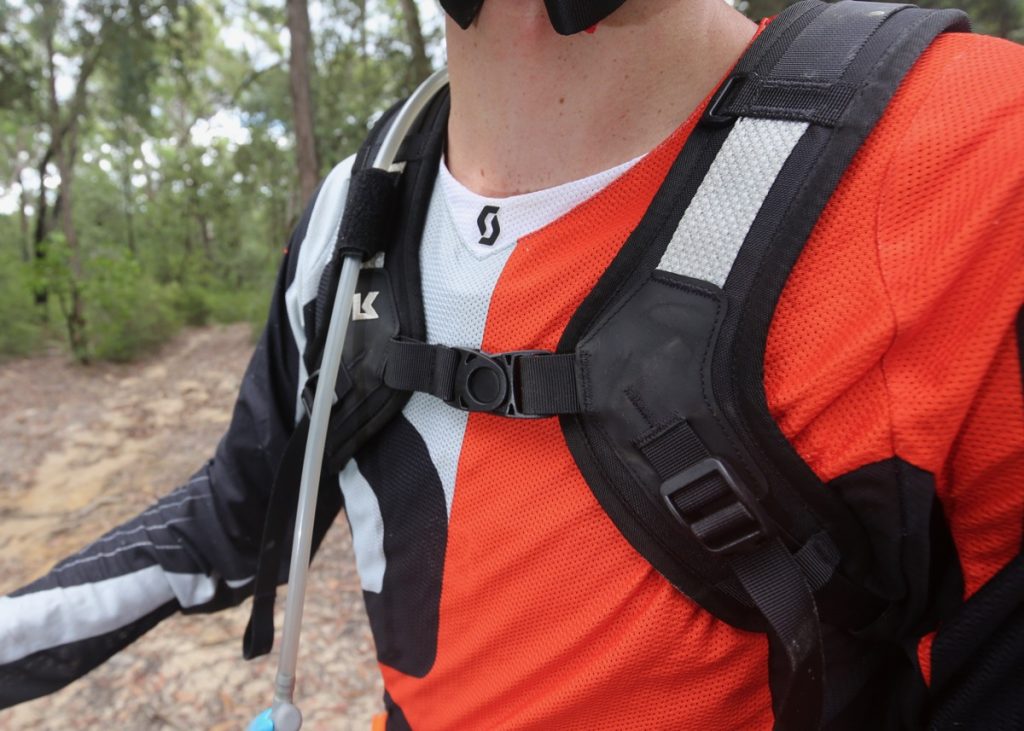 WE RATE
Sturdy Kriega have been perfecting hydration packs since 2007. They use a tough cordura material which we have not managed to break or wear out in six months of testing.
Slim fit The Hydro 2 is incredibly compact and does not protrude off your back or out the sides. It felt tight on my body and comfortable.
Bite valve I chew on the valves of my hydration packs a lot and this one still hasn't cracked and leaked.
WE DON'T RATE

Strap system I'm not a massive fan of the gut strap, mainly because it pulls on my gut. It would be good to see a four-point harness that straps in one place on the chest. I also struggled to fit the straps over my armour and neckbrace.
VERDICT
If you are thinking about buying this hydration pack for trailriding, think again. As a race hydration system it is excellent. It is small and light but still allows you to carry 1.5 litres of fluid. This would be a great product for people racing Hattah, Finke or AORC events. Mitch Lees
GET IT HERE
BILL $179
BROWSER kreiga.com.au
BLOWER 0409 959 737