We have been looking for a good compromise between grip on longevity so we settled on a Dunlop AT81EX gummy on the rear and a Dunlop MX53 up front.
The last time I tested the Dunlop AT81EX was in issue #512 but back then I had the same tyre on the front. I was so impressed not only with the traction but mainly the wear of the AT81EX that I decided to go again, only this time with a MX53 on the front, to keep the cost down. The AT81 comes in a few different specifications but the EX is for endurocross which means it's much softer but also much more expensive than the standard AT81.
After chatting with the local Dunlop guys I thought I'd try something a little different. Most people opting for the AT81EX rear will get the same on the front. The only people buying these tyres are looking for maximum traction in snotty conditions like rocky hillclimbs, ledges and worse.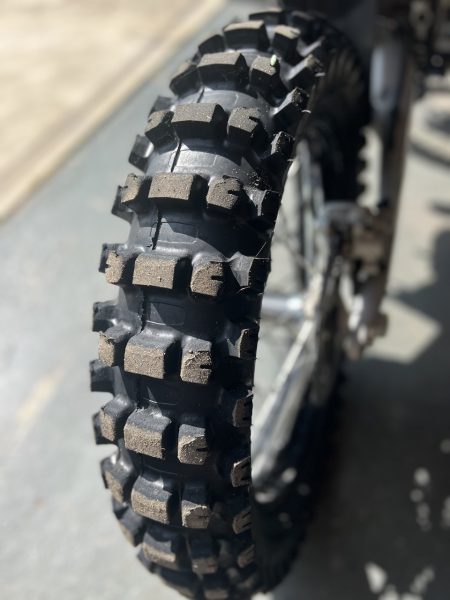 But, as a pretty average hard enduro rider, I'm not necessarily looking for that much traction out of my front tyre, the rear-end traction is more important to me so the gummy up front isn't necessary. Because I will be doing half single trail riding and half hard enduro, I thought I'd get a harder tyre up front, like the MX53, to hold up better when charging into corners.
So far I haven't noticed any loss in traction when climbing snotty hills because the AT81EX is getting plenty of drive and when I speed things up the front doesn't roll like a softer rubber can. The MX53 holds up just that little bit more. I reckon this combination might be the best compromise for grip and handling. I'm also keen to see how they wear differently. More to come on this little experiment!
Mitch Lees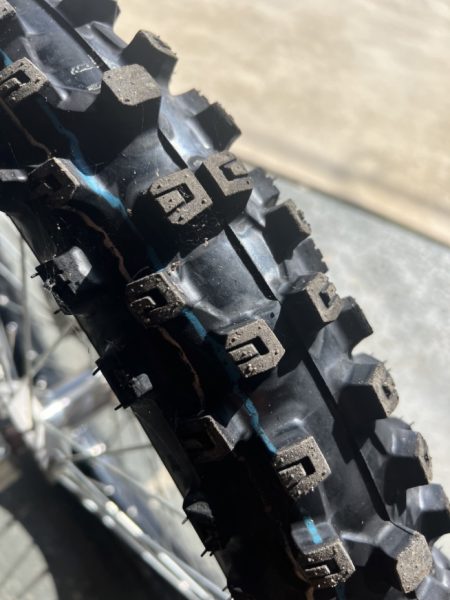 GET IT HERE
BILL
AT81EX $277.95, MX53 $120.95
BROWSER
ficeda.com.au
BLOWER
1300 437 711