Short Lap – 2017 Husqvarna TE 250 | Bike Reviews
ADB Enduro Editor gives his take on the 2017 Husqvarna TE 250.
The new Husqvarna TE250's motor is awesome. Right off the bottom it produces a nice, smooth power curve that can be torqued down to nothing or revved to the moon. And the two-stroke just keeps getting better as you click through gears.
It's mid- to top-end power is impressive. It feels a lot stronger than the previous TE250, possibly because of the new pipe. And just to make it even sweeter, Husky has eliminated almost every ounce of vibration.
This is due to a new counter-balancer. After years of riding two-strokes, it felt kinda odd riding one with no vibration, but I quickly became a big fan. I was also quite surprised to see that Husky has switched from Keihen carbs to the Mikuni TMX38.
The new carbies are said to be a lot less sensitive to elevation and atmospheric changes. This means that the rider doesn't need to be so worried about re-jetting the bike for elevation changes during a ride or race.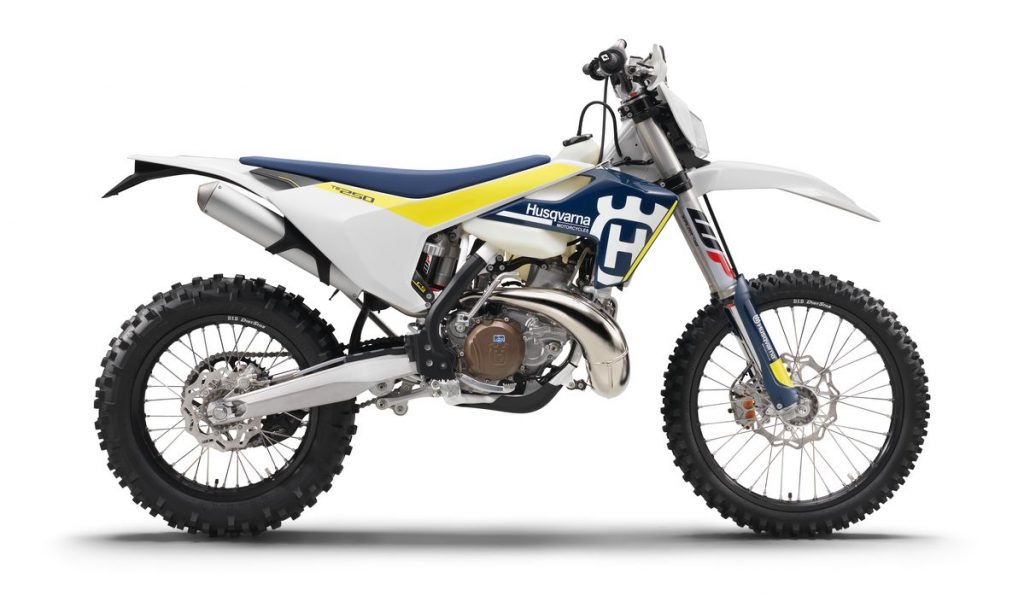 4CS GONE
Next up, suspension. I can barely contain my excitement that the WP 4CS forks are gooooonnnnee! It was about time, and what Husky have replaced it with is the WP Xplor 48. This open-cartridge fork is amazing compared to the 4CS. It is super plush and has a great feel. While it was a little soft for my liking, I firmed it up and it felt much better.
Adjustments are easy. Rebound and compression damping are on top, as well as a simple preload adjuster with six settings.
The new shock works really well. I firmed it up a little from the standard setting and found that it drove out of corners well. I had no issues with getting the power to the ground. Under braking it also felt very planted and gave me plenty of confidence to charge into the bumps. The new bikes are night and day better in the suspension department than to the 2016s.
Another huge plus for 2017 is the Mitsuba electric starter. It is under the engine and is properly engineered into the crankcase, rather than an add-on. The new unit sounds stronger and turns the bike over with ease. Even when cold, the bike starts without any dramas.
So, if you were wondering whether you should buy a run-out 2016 or for the 2017, I suggest the latter. The new bikes are awesome. The new motor is solid, the new suspension is unreal and probably the most important thing is that when the bike is on the pipe it sounds so damn good.
WORDS // GEOFF BRAICO PHOTOS // MITCH LEES