Having fuel churns (or jerry cans as some people still insist on calling them) sliding around the back of your ute or van is an accident waiting to happen.
You can try tying them down with occy straps or spare tiedowns but that can be finnicky and complicated.
We'd seen four-wheel-drive owners running jerry can holders on the back of their vehicles but with our ute's tailgate needing to be down to fit a bike we don't have that luxury. Instead, we thought we'd try and bolt it to the inside of the tray where a jerry would normally sit anyway. A quick google search for this product and we were taken to the Snowy's Outdoor site where they offered both the plastic jerry can and holder.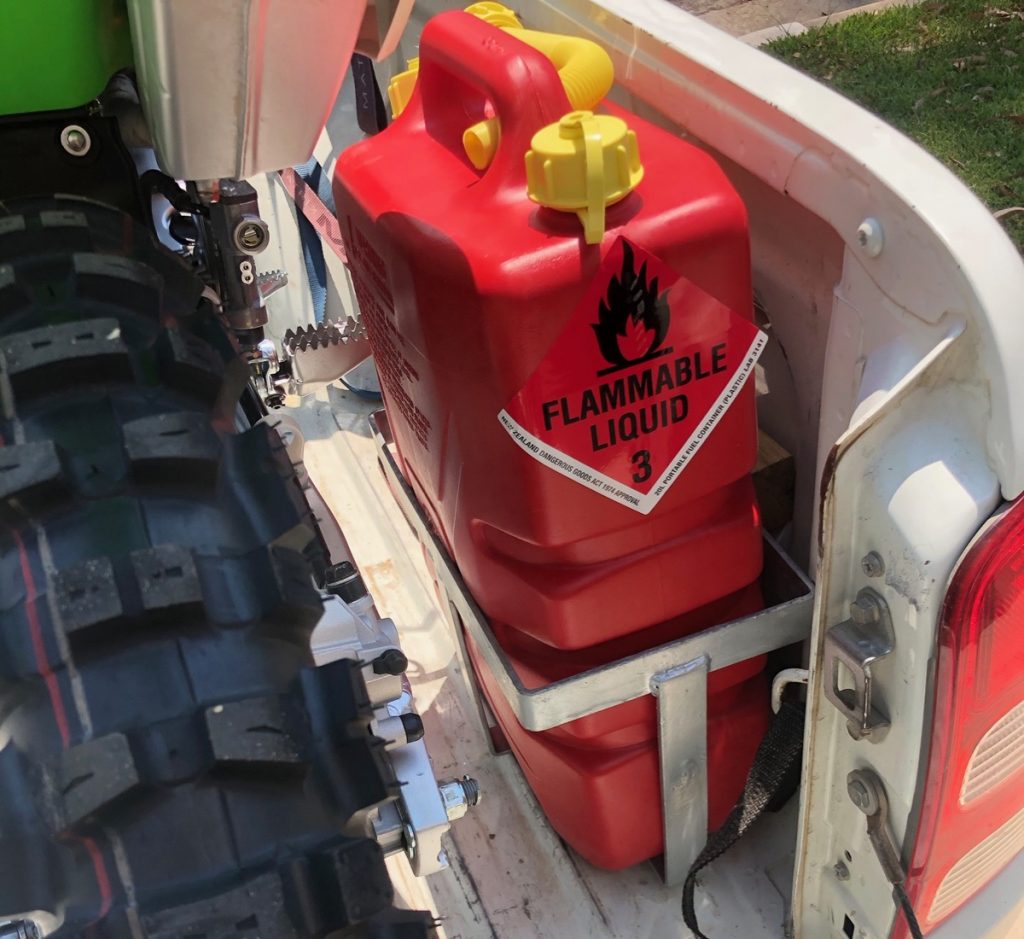 WE RATE
CONVENIENCE Having the holder bolted down means your fuel will always be in the same place when you have to fill up. We have it in a position in the tub where we don't even have to take it out to load or unload the bikes and it's less likely to get nicked.
DURABLE We've dragged bikes up the side of it and spent hours on corrugated roads and it's still in one piece. The holder isn't showing any signs of rust thanks to the galvanizing.
SNUG The jerry can fits in tight so when we are smashing potholes it hasn't bounced out and you don't need to tie it down!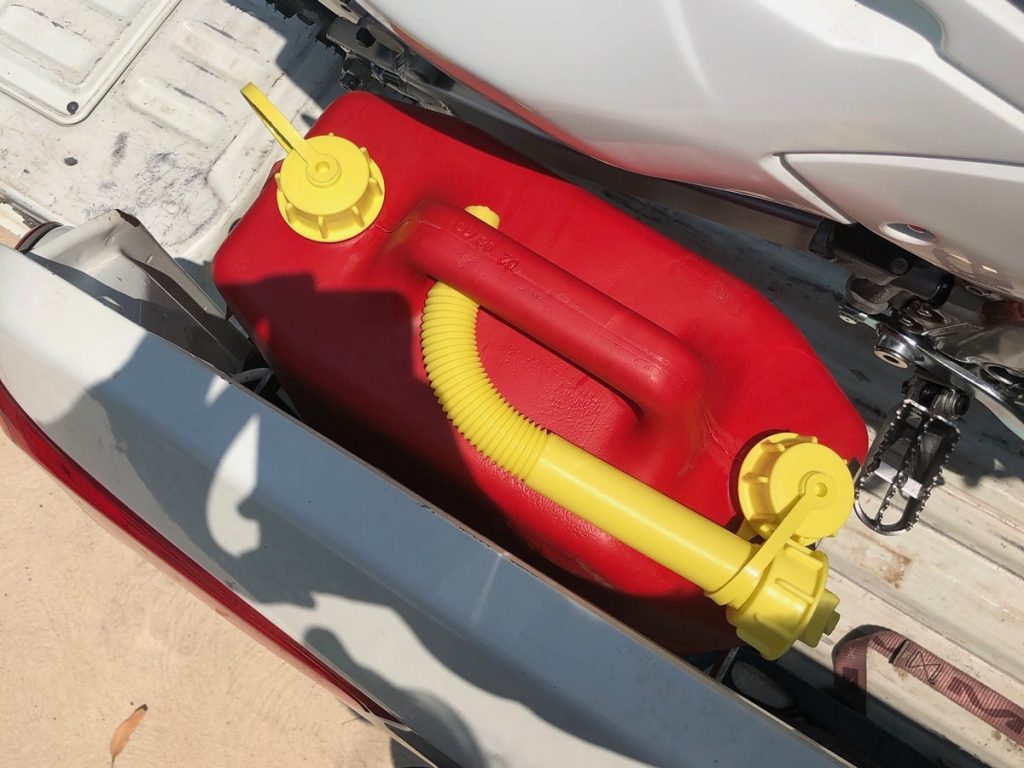 DON'T RATE
BOLTS The 75mm-long fasteners provided to secure the holder only run the thread 25mm up the shaft. We had to pack out the unthreaded section with a block of wood until we sourced shorter bolts.
WELDS I appreciate good welds because I'm terrible at them. These welds are incredibly strong and haven't cracked, but they don't have that full-on tradie finish.
VERDICT
Purely from a safety perspective, this jerry can holder is worth the money. It's convenient knowing your fuel will always be in the same place and not having to strap the churn in saves time and headaches. It's a basic product but it works really well!
Editor Mitch Lees
Get It Here
BILL $43.90
BROWSER snowys.com.au
BLOWER 1300 914 007