TESTED: 2018 Alta Redshift MXR | Bike Reviews
ADB scored an exclusive test of the new 2018 Alta Redshift MXR electric motocross bike. This feature was first published in ADB issue #463 - April 2018.
Words: Wes Mills
Photos: Brittany Cooper
Australians have a special place in their hearts for motorsport. We love our fast V8s, rice-burners, valve-bouncing and burnouts. But what if I told you that things are changing to machines with fewer parts, less noise and no petrol. Yes, I'm talking about electric power.
I'm the type of guy that loves race cars, two-strokes, drifting and the smell of VP C16 in the morning. But certain aspects of this passion of mine do not fit seamlessly in with my life. I also love the idea of riding local with no complaints about noise and saving time and dollars on maintenance, all of which are possible with an electric moto.
Other electric bikes, such as the Zero, have dropped out of the local scene and have not performed that well in foreign markets either. The answer is in the design as well as in the performance. This is not some pedal-assist mountain bike, the Redshift MX has as much grunt as a 250 four-stroke and the latest MXR is more like a 350.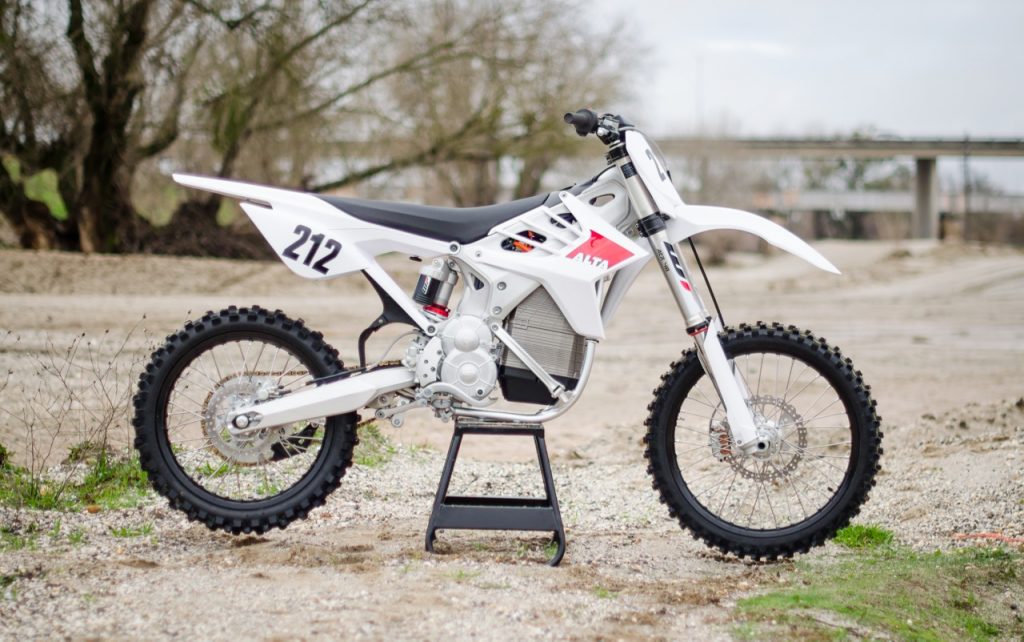 ALTA MOTORS
Alta has made waves in the motorcycle scene over the last few years. It first popped up on social media, creating heated debate among die-hard two-stroke fans. But the smoker patriots are still quite upset about four-strokes taking over AMA racing.
Alta's marketing team deserves a pat on the back; they knew how great the Redshift was but also knew convincing the two-stroke fans to jump on board would be difficult. Using the likes of social media, they've made the bike shine. The company is not out to show that these bikes should be in a class of their own, but is focusing on proving that the Redshift can compete with its petrol competition and still win. This is what has made people jump ship to the point where Alta is a global leader in lightweight electric vehicles.
Alta's first rider in competition, Josh Hill, did very well at Straight Rhythm, which created greater interest in the bikes. Since then, the Redshift has been gaining more exposure on social media as Alta has secured top riders to race the bikes, including Ty Tremaine, Darryn Durram, Nate Adams and Thrashed Kids, just to name a few.
Alta started as a "what-if" between friends in 2010. In a brewery-turned-machine-shop in the heart of San Francisco, David Drennan, Derek Dorresteyn, Jeff Sand, and Marc Fenigstein set out to design and create a phenomenal motorcycle. All coming from different backgrounds of riding and racing, the founders were able to bring different things to the table. Four solid years went into developing the technology plus an additional two to get it to market.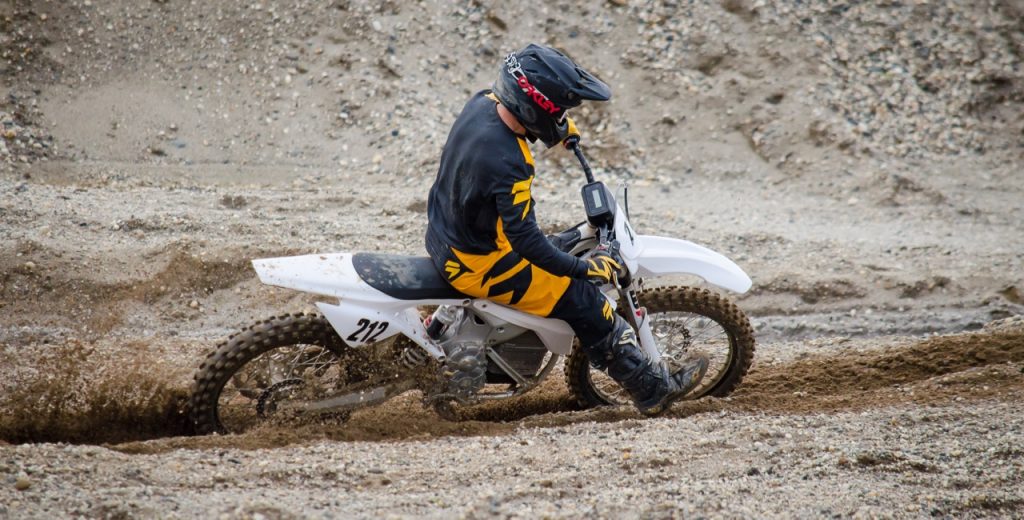 Now they're starting to show it off, and Alta's media and events co-ordinator Laurence Lea bent over backwards to get me into the factory for a tour and ride. My wife and I were very impressed with the entire operation, although the battery tech room was, of course, off limits, just like Colonel Sanders' recipe of secret herbs and spices.
Everything is 100 per cent assembled and tested in-house. The R&D department really gave off the vibe that it wasn't just out to sell bikes, but in the hunt to make the best bikes. The machines are tested in all weather and temperature conditions. They are dropped from heights, run flat out and treated to all sorts of crazy stunts to make sure they are idiot proof.
THE RIDE
Despite having a window of three days in San Francisco it poured the whole time. Every track in the area was either slop or closed. Nevertheless, I was so keen to ride the new Redshift MXR prototype that I made a quick call to a fast amateur racer I met a few years ago, Tyler Sidebottom.
He picked me up, and we drove in the rain to a riverbed near the highway. I didn't have high expectations, but there were no puddles and Sidebottom had organized machines to push up some berms and jumps. It turned out to be the perfect test track for an electric dirtbike because it was in an urban area and no one complained!
The MXR is the bee knees version, with a whopping 50 horsepower and 200Nm of torque compared with the MX version's 42hp and 163Nm. The MXR is 2kg lighter than the MX and is 30 minutes quicker to recharge. It also gets the latest WP AER 48 fork instead of the 4CS on the MX.
The bike's performance was outstanding; my expectations were high but they were still exceeded. With the bike weighing 118kg, I assumed it would feel heavy but I was pleasantly surprised. Even though we were riding in deep sand, it still felt like I was steering a light and nimble 250F. The Redshift's weight distribution is extremely close to 50/50, giving it a very neutral feel. The only time you feel the weight is when loading it up.
The throttle response is still very user-friendly for riders used to a petrol bike. It's not a light switch, as some people might assume.
Riding in sand sucked more juice, just like an internal combustion bike but we only lost about five minutes.
The running time was one hour and three minutes with the power maps we were using. There are four on those, controlled on the fly from the left-hand switchblock. Map One is for slick surfaces but it's not slow, it just gives more controllable acceleration.
Map Two gives you a bit more while Map Three is a performance mode and the one we used the most. It produces quick revs and is more aggressive.
But, Map Four was just a battery killer. Tyler loved it and spent the day roosting me and the photographer. We could hear the smart arse laughing in his helmet.
We would have no problem being competitive against MX2 bikes. It was so fast and the torque was insane!
We chatted to guys who had managed three and four-hour rides on singletrack using the lower maps but I don't want you to think the bike is slow in those, just more controllable.
The bike can be charged with a generator, with our 240-volt domestic system giving a charge time of 1.5 hours on the MXR and two on the MX.
The suspension was hard to test in the sand but everyone loves the WP AER 48 that's also fitted on the 2018 KTM and Husky motocrossers. The WP shock worked great in the sand whoops to keep the bike straight.
Considering there is no shifter, no gears and no clutch it's surprising that it only takes about 10 minutes to get used to. Sidebottom said it let him focus more on style, lines and body position. I agree.
I also noticed that it was an easy bike to corner with the low centre of gravity, minimal motor inertia and none of the weight transfer you experience with a petrol tank.
We really wished the San Francisco motocross tracks weren't flooded, but we still had a blast. As we got to the carwash, we had to wonder if the MXR could be pressure washed. It sure can.
The only complaint we had was the retail price. The 2017 Redshift MX was US$15,495 but Alta recently dropped the price to US$10,495 and announced a price of $11,995 for the MXR. So now we have no complaints.
I really believe Aussie tracks will suit the Redshift because our circuits aren't as fast as U.S. ones. High speeds drain batteries faster so when the Alta makes it way here soon, we might see some longer ride times.