We picked up a set of Scott Dualraid Adventure Riding Gear for an upcoming adventure comparo. Here's how it went!
Scott have released a new range of adventure riding gear called Dryo with something for everyone. There are three tiers of gear: Voyager, Dualraid and ADV Terrain. I opted for the mid-tier gear, Scott Dualraid Adventure Riding Gear.
The gear isn't brand new but the colourway is. All three versions of the gear get fresh colours. I've never run this Scott gear so it's new to me anyway. The Dualraid comes with Scott's signature wind and waterproof, three-layer DRYOsphere membrane so you can make it work in a variety of different weather conditions. It also has D3O protectors in the elbow, shoulder and back which provide some padding if you hit the dirt and are meant to harden on impact.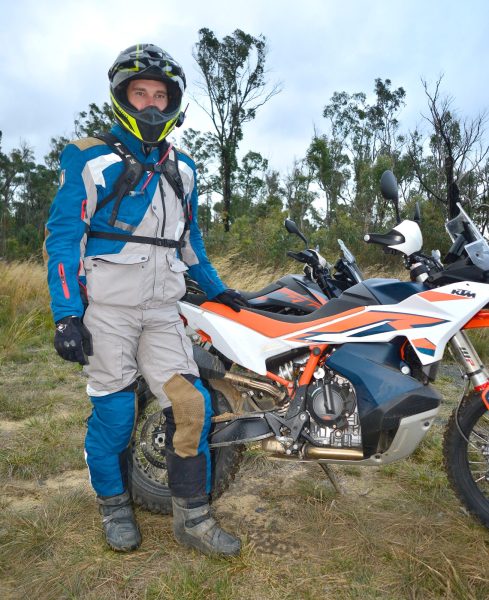 The gear is comfortable and lightweight, which is important when you're in it for up to 12 hours a day and lugging heaps on your back and bike to get across the Nullarbor. It has a million pockets for storing stuff and room for a hydration pack in the back. We were able to test out the waterproofing on a recent run out to Hill End, NSW and we and confirm it ran straight off. It was the first time wearing the jacket so we will know in six months if the waterproofing has worn out.
It was warm but it had air vents to open when it got hot. All the zippers worked well and the knee and elbow section allowed for plenty of movement. The front pockets were only closed with buttons (I'd prefer a zipper as that's where my phone and wallet go) and the ankle only just did up round my Fox moto boots.
We love the new colour so stay tuned to see if we can get it dirty.
Mitch Lees
GET IT HERE
BILL
Boots $169.95
Helmet $119.95
Jersey/Pants $29.95/$109.95
BROWSER
Cassons.com.au
BLOWER
(02) 8882 1900