Yamaha WR450F GYTR Review | Bike Reviews
The feeling of going to pick up a new bike never gets old, but when I arrived to pick up the WR-F I discovered it had been blinged up with GYTR gear!
Way back in December, we got our first chance to ride the 2019 WR450F, which is basically a new machine compared to the previous model.
Both of ADB's test riders, Editor Mitch Lees and Rut King Geoff Braico, agreed that the new model was more suited to enduro competition than trailriding.
I was a little surprised when I first heard this as the WR450F has always been known as a reliable, comfortable trailbike. If you look at the FCAI's list of the top 10 enduro bikes last year, the WR450F was top dog with 1136 sold.
So you can see why I was a little shocked to see Yamaha change the recipe with this year's model. One of the great things about starting up Grabbo's Trail & Track is that I'm among trailriders and racers alot of the time when I'm coaching and riding. It's also a good chance to see what bikes people are spending their money on.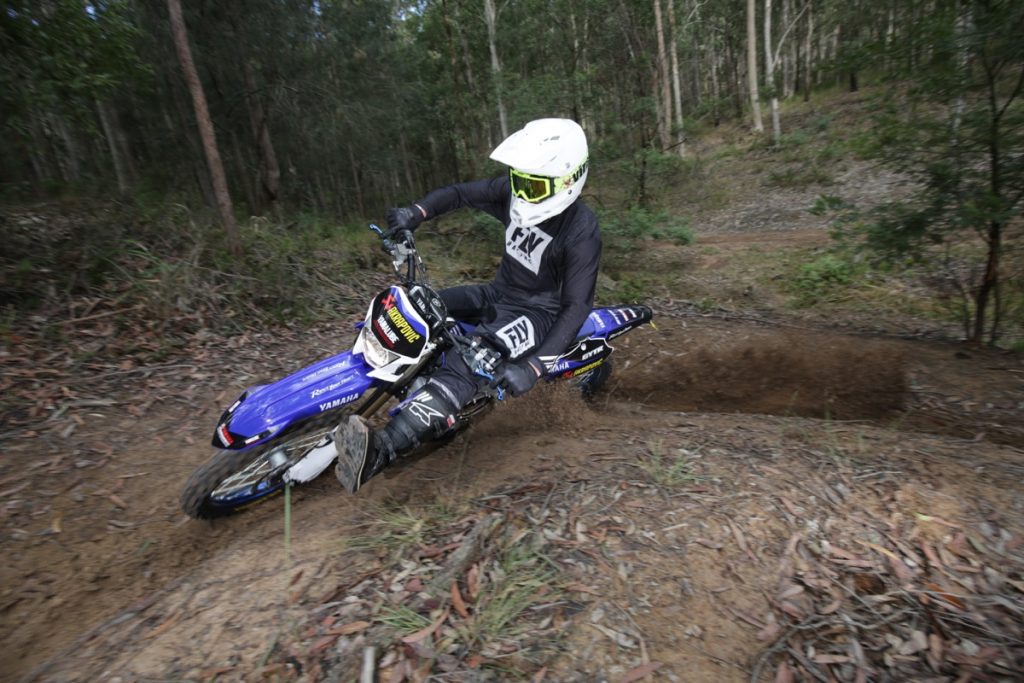 Early this year I didn't see any MY19 WR450Fs or work with riders on board them, so I jumped to the conclusion Yamaha had messed up. But over the last few months of coaching I've started seeing them pop up all over the place.
This got me interested in how many WR450Fs Yamaha was selling.
As it turned out, sales have actually increased 8.2per cent, to 671, for the first six months of this year and it was the only 450 in the Off-Road category top 10, with the nearest enduro bike being the KTM 300EXC in tenth.
We were booked to run a WR450F for a series of set-up and riding-tip videos and, as I was keen to get comfortable on one, I managed to convince ADB and Yamaha to let me get hold of it a few weeks before filming. The feeling of going to pick up a new bike never gets old, but when I arrived to pick up the WR-F I discovered it had been blinged up with GYTR gear!
The MY19 has a new engine as well as a more compact electric starter. This engine shares a lot of parts with the YZ450F, but some parts are specific to the WR, such as the magneto rotor and clutch plates that provide a lighter feel, as well as better modulation.
A wide-ratio five-speed transmission spreads the power, making the engine much more versatile than the one in the YZ-F, and you can now tweak it on your phone with the Power Tuner app. Yamaha also made big changes to the chassis, increasing rigidity 15% torsionally, 9% horizontally and 25% vertically. Slimmer bodywork, with 16mm narrower shrouds, have been added to reduce the bulky feeling some people complained about on the previous model.
But how does it actually feel to ride?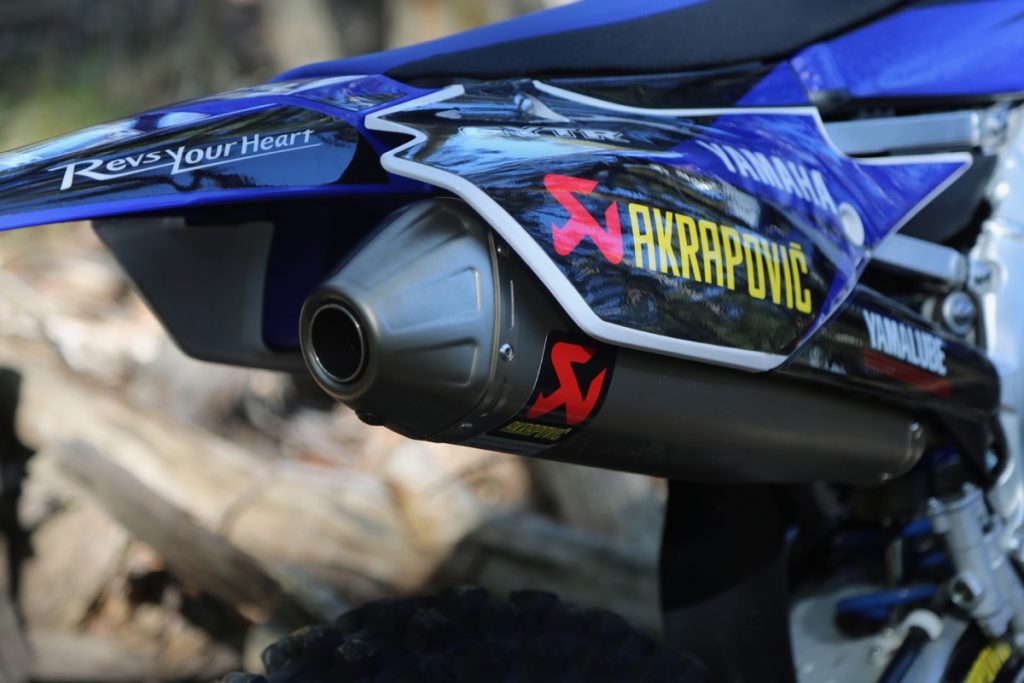 My first outing on the WR450F was in deep sand and the first thing I noticed was how strong the engine felt. All previous 450 enduro bikes I've ridden in this area have felt mellow compared to this WR450F engine. Deep sand is one of the few places I enjoy lots of power, so the WR-F engine had me smiling from the first ride.
The track I was riding had a big mix of speeds and roughness. I really felt comfortable on the high-speed sections, as the bike was super stable. The KYB spring-cartridge fork worked better the faster I went and the rougher the track got.
PRETTY IMPRESSIVE
I found the KYB shock worked well at any speed, pretty impressive really as most standard 450 enduro machines would be bottoming out in these fast sandy conditions. The only real thing that took some getting use to during my day in the sand was the induction noise at high speed as the airbox is a lot closer to your ears than other bikes.
Fortunately, that was easily fixed with a set of earplugs.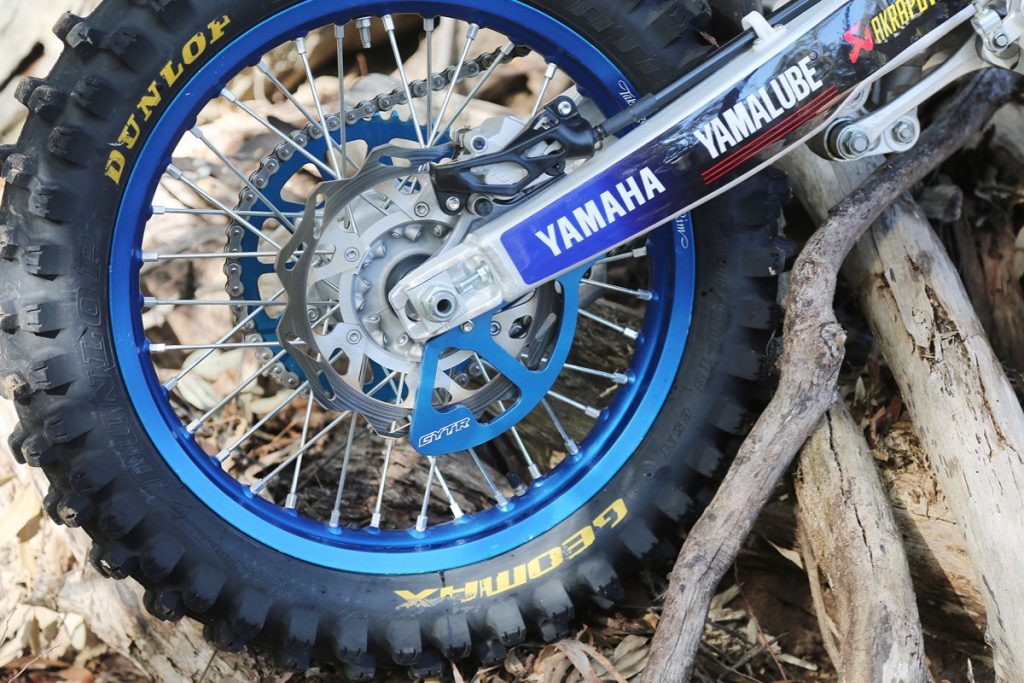 Keen to mix up the conditions, my next day's testing was on more hardpack, rocky terrain around the Sunny Corner area. As my day in the sand had gone really well, I was excited to be back on the WR-F. That changed five minutes into my ride when I kept overshooting corners, messing up technical sections and feeling buggered after very little riding.
Now the WRs engine was just too powerful for me and way too aggressive. It was getting me into all kinds of trouble, making the bike very tiring to ride. I remembered the bar-mounted engine map switch and swapped to Map Two, the blue option, which is mellower than Map One. It definitely reduced the power and aggression but not as much as I wanted.
At that stage I didn't know how to work the smartphone app so I had to keep riding as it was. My day wasn't nearly as good as the one in the sand, as both the fork and shock felt a tad firm for my liking, even after going softer on the clickers.
In the sections where I decided to get into it and step up the pace, the suspension worked really well but I couldn't ride at that pace for hours on end any more. The thing I did find after I tired was that the WR-F has quite a comfortable seat.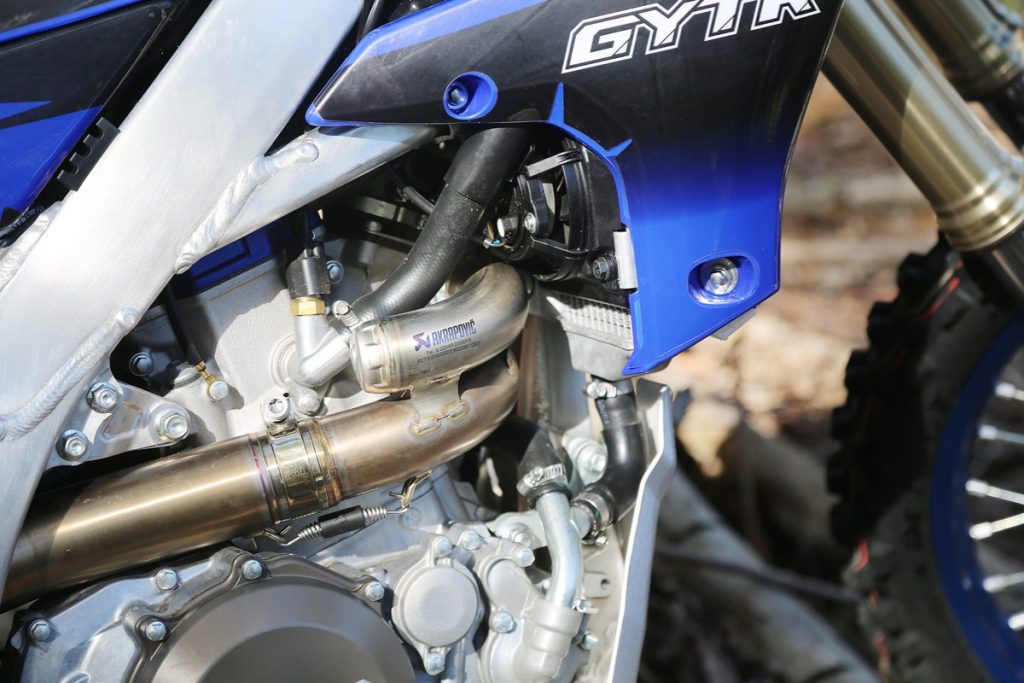 Keen to see if I could make the WR-F more rideable in tighter terrain, I rang Yamaha wizard Darren Thompson to get the run down on the app. It was only five minutes before he had me feeling confident in navigating my way around the app.
I could have taken the easy route and got Darren to give me some mellow maps but I like to develop settings with people I've worked with for years, so my next call was to Fuel Torque guru Rex. We have a great setup where I give him the feedback on what I want the power to be like and he comes up with the mapping. To be honest, I didn't think I was going to be able to get the power anywhere near mellow enough for tight terrain.
I've never really been much of a fan of technology either, but I still can't believe how much better the WR450F was to ride in tight, snotty terrain after pressing some buttons on my phone. Even the suspension felt better on the techo stuff with the power now being a lot less and nowhere near as aggressive.
NOW A FAN
Not sure I should be saying this after the number of times I've said "bring back the carburettor" but I'm now a fan of the Yamaha Power Tuner app. It's pretty crazy what I can now do via the press of a few buttons on my phone, compared to how long it would take me to achieve the same results when working on carby bikes.
For starters it used to take a full day to come up with a nice, mellow carburettor setting and when I went to a track where I needed aggressive power it would take me an hour to change the jetting back. With the Yamaha app I have mellow, enduro and aggressive maps ready, and switch between them in a matter of seconds.
Another cool feature in the app is the maintenance page. It's so handy being able to log your work and also get reminders when maintenance needs to be done.
Did I mention the bling? Yes and no. There is no doubt about it, the GYTR WR450F looked trick so if you want to stand out and have people looking at you, add the lot to your shopping list.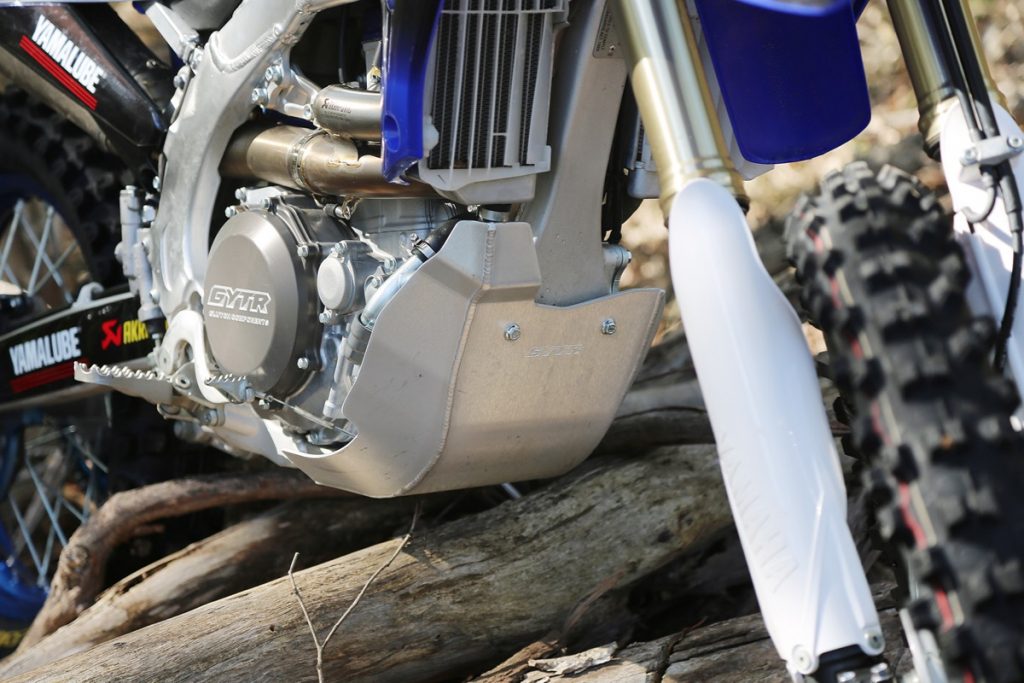 The Akrapovic exhaust is a masterpiece that basically wraps around the engine and then out the back. Akro make top-quality systems that perform great, but do trailriders need more power on this model?
It would benefit a fit racer who wants the extra power, or even someone riding in the desert, but other than that it just spells arm pump to me. The GYTR bashplate is large provides great protection to the frame rails, lower cases, coolant pump and ignition cover.
It's made from alloy, so it resonates a bit but the positives easily outweigh the extra noise for trailriders.
For racing, I'd actually stick to the standard plastic skidplate to save weight so the alloy one is not on my list. The rear disc protector I put to good use multiple times so I'm a fan. I can see any rider benefitting from not getting a bent disc so everyone can add it to their list.
A brake snake, for those who don't know, is a small cable from the brake pedal tip to either the engine or frame, to stop the pedal getting snagged on a bush and slamming on the anchors or getting bent to some impossible angle.
The GYTR clutch and brake levers look trick and are super strong … definitely a must for someone who doesn't mind a crash or two.
I prefer the standard levers as they have a much smoother, rounded profile, so find what ticks your boxes.
The clutch cover definitely looks the goods and going by how well it wore, or more like how well it didn't, I'd say the GYTR cover is quite strong, so whether you're running it to look cool or just for added strength it's a plus either way.
GYTR Parts List
• Akrapovic muffler $879
• Akrapovic header $579
• GYTR bashplate $264.57
• GYTR rear disc protector $109.55
• GYTR brake snake $9.07
• GYTR clutch lever $68.59
• GYTR brake lever $68.59
• GYTR clutch cover $349.53
THIS FEATURE WAS FIRST PUBLISHED IN ADB ISSUE #481, OCTOBER 2019 – WORDS: BEN GRABHAM, PHOTOS: MITCH LEES