Easing the young'uns into throttle control is crucial. You don't wan tot scare them off too early. Here's how to adjust the throttle screw on a Yamaha PW50.
PW50's and TTR50's both come with a screw threaded in the throttle housing that allows you to govern the throttle so your little one cannot reach full throttle. This is great as beginners tend to wind the throttle on fully and hold it on the limiter. The screw stops them from achieving full throttle so the bike will not take off so aggressively or build up to full speed. As they progress and learn better throttle control you can slowly wind it out and give them more and more throttle each time they ride the bike until they are used to the bikes power and know how to control it.
#1FIND THEN SCREW
You can locate this screw in the throttle housing because it will be the only long screw hanging out with a lock nut on the thread. If the bolt is missing completely you will see an open threaded hole in the throttle housing.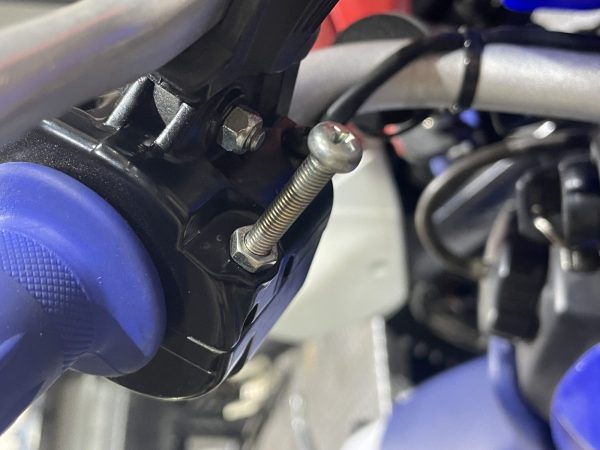 #2 IN AND OUT
This screw works as a throttle stop. As the throttle turns, part of the throttle tube will butt up against the screw stopping it from getting full throttle. Threading the screw in will reduce the amount the throttle will turn and threading the screw out will increase the amount the throttle will turn.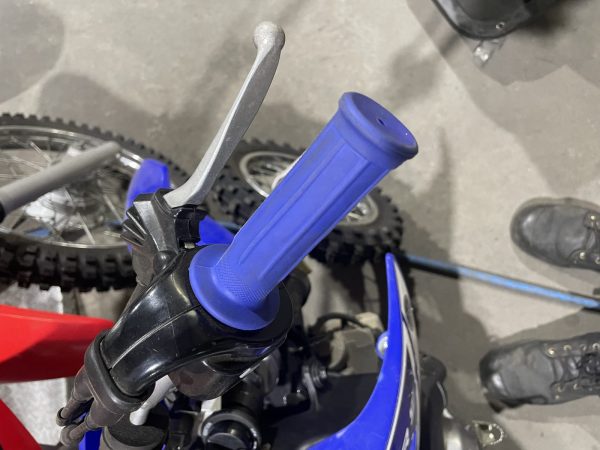 #3 CHOOSING THE RIGHT SPOT
Keep one hand on the throttle grip while you slowly thread the screw in. As you thread in the screw, twist the throttle back and forth until you have achieved the desired amount of throttle rotation to suit your rider.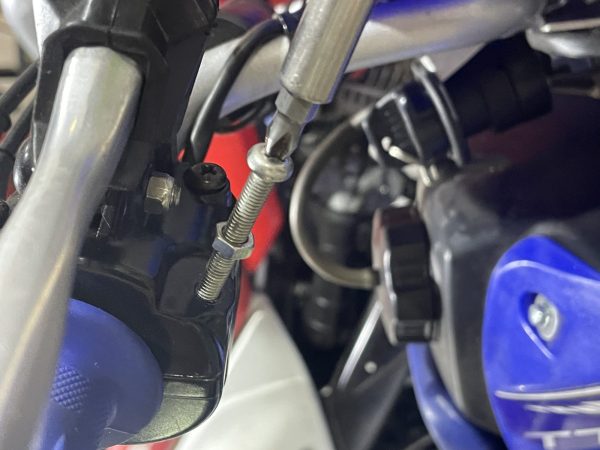 #4 LOCK IT UP
Once you have achieved the correct amount of throttle for you rider, tighten the lock nut. This is important and is often overlooked. If this nut is not tightened then the screw will work its way out until the rider can achieve full throttle and the screw will fall out and be lost.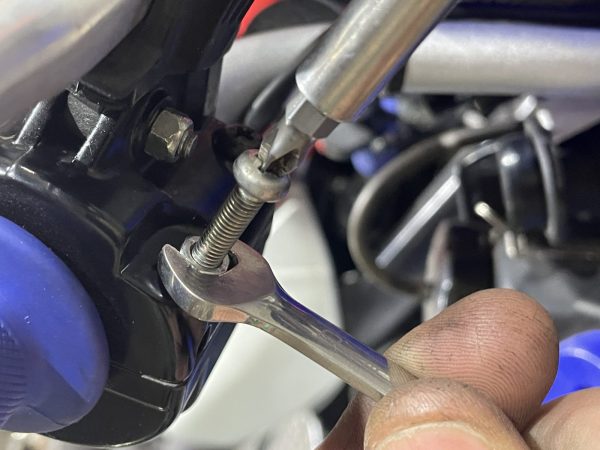 #5 CHECK THE ACTION
To finish the job off, start the bike and rev the engine to make sure the throttle action is smooth and is snapping back quickly without sticking.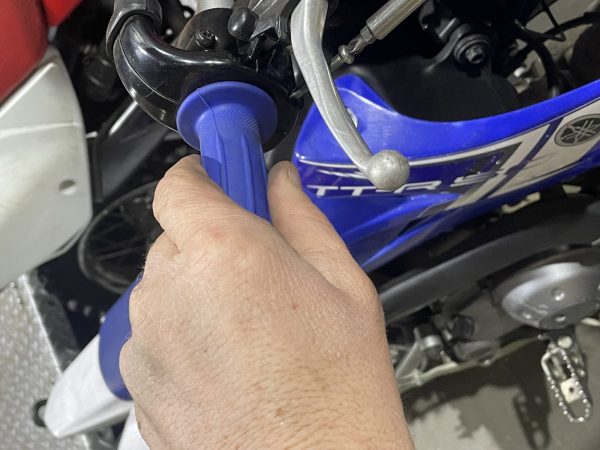 #6 FINAL CHECK
If the bike will not pull off from the mark then you will need to adjust the screw to give it more throttle. If the bike takes off to quickly then you will need to thread the screw in further to reduce the amount of throttle. This can be a case of trial and era so spend the time to get the throttle right before you throw your kids on the bike and let them go.