Four-stroke oil in a two-stroke? Yep, we went there! Mitch proves you can put four-stroke motor oil in your two-stroke gear box in the Sherco 300 SE Factory.
Before I get into my latest experiment on the Sherco 300 SE Factory Long Termer, pouring four-stroke engine oil into my gearbox, let me explain a little about this photo.
People often say, "It won't be long now until you'll be able to shoot everything on your phone!" as we get the big DSLR out to get a cracking image. What you see here is a sequence shot on an Apple iPhone 13 Pro Max. We needed to be up close to the action because the iPhone doesn't have a $5000 bifocal zoom lens hanging off it but even still you can see the image is grainy and slightly out of focus.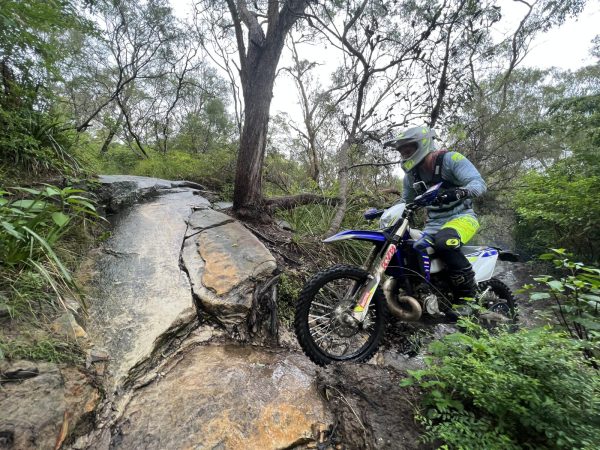 Apple's camera simply can't shoot at the speed of a DSLR to capture all the detail you see in the shot of Grabbo on his GASGAS EC 250F in this section of the Back End, for example. It also doesn't allow you to shoot action shots with any clarity more than a few meters from the moving object. Smartphones will suffice for static shots or maybe a different subject matter like well-poured coffees but they simply aren't good enough to shoot high detail, fast-paced action. So next time you think you'll just shoot a travel story for ADB on your smartphone, think again.
Back to what this heading is all about and after nearly 30 hours of use I thought it would be best to change the gearbox oil in my Sherco 300 SE Factory Long Termer. I was a little overdue, as Sherco recommend changing it more regularly than I do. With 750ml of SAE 5W40 gearbox oil so I tried to get it done quick but didn't have any gearbox oil. I'd heard of guys using four-stroke motor oil so I went and got some Motul 5100 10w-50 moto oil.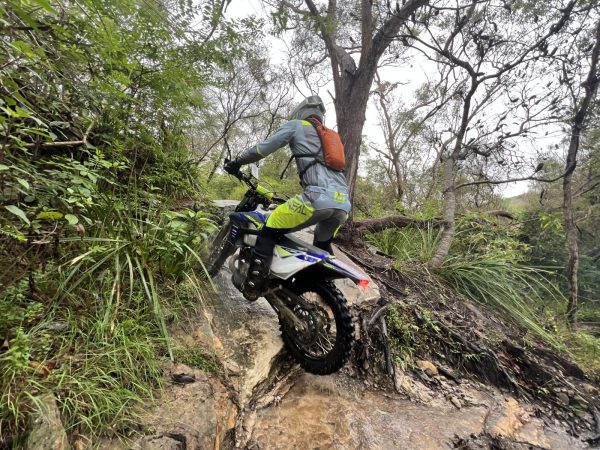 Motul are Sherco's official engine oil so I thought I'd best stick with what they recommend. I've also never had any problems when running Motul oil so I decided to stick with it for now, it's quality stuff and it works.
I drained the gearbox oil via the drain plug on the lefthand side near the side stand. I checked the bolt and to my surprise it was pretty clean with not many metal filings. That's impressive for the first time doing it. The oil came out alright, it wasn't dark and cloudy and it certainly wasn't golden. I filled it back up, went for a ride and had no engine problems. So next time you can't get any specific gearbox oil for your two-stroke, you could try four-stroke oil with the same weight. It's an old trick but a good one that still works on some fancy two-strokes we have today.
MITCH LEES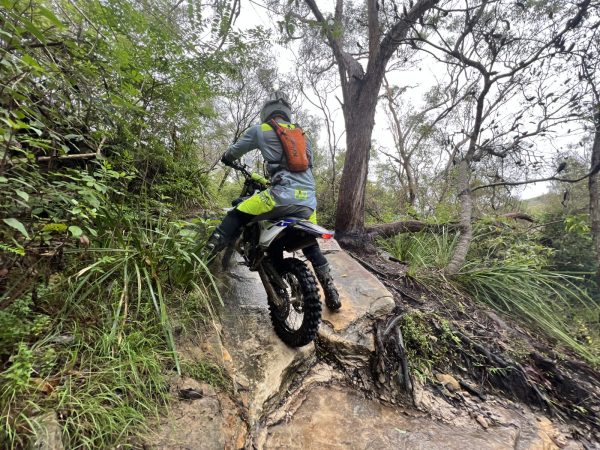 SHERCO 300 SE FACTORY
RRP
$15,499 + ORC
WARRANTY
Six months
DISTRIBUTOR
Mojo Motorcycles
INTERNET
https://mojomotorcycles.com.au
SO FAR
29 hours
MODS THIS MONTH
None
MODS NEXT MONTH
Still looking for that Sherco Carbon Pipe Guard