Dunlop gummy tyres and Nitro Mousse tube have made all the difference this month on the Sherco 300 SE Factory long term test bike.
Finally, my Nitro Mousse tubes and Dunlop gummy tyres turned up for my Sherco 300 SE Factory long term test bike. I made the decision to go back to a mousse and gummy setup in December and the reason they're only turning up now is all my fault.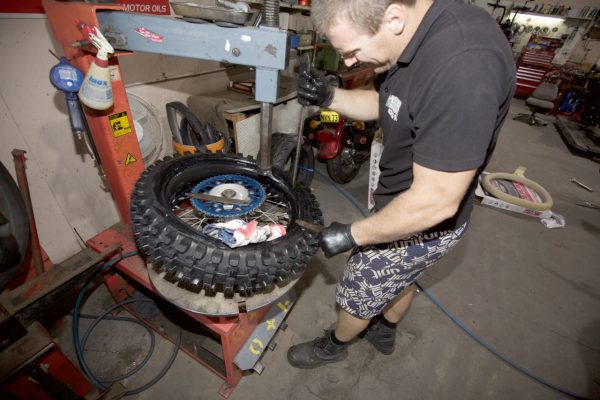 This kind of setup is best for hard enduro terrain where you need maximum traction. My plan was always to use the Sherco 300 SE Factory long term test bike as a hard enduro mule but have you tried doing hard enduro in December, January and February? It's not ideal. You're hardly moving for most of the time so there's very little air flow and to make matters worse, you're sitting on a stinking hot bike that's often trying to boil itself.
So I stuck to trailriding through those months. I didn't want to burn through the soft gummy rubber blasting singletrail and fire roads so I stuck with the standard Michelin Enduro medium rubber that comes with the Sherco. The tyres are pretty decent for a stock tyre and will put up with plenty of trail abuse. They're good for trailriding and single track use but when hopping between ledges I need a bit more traction.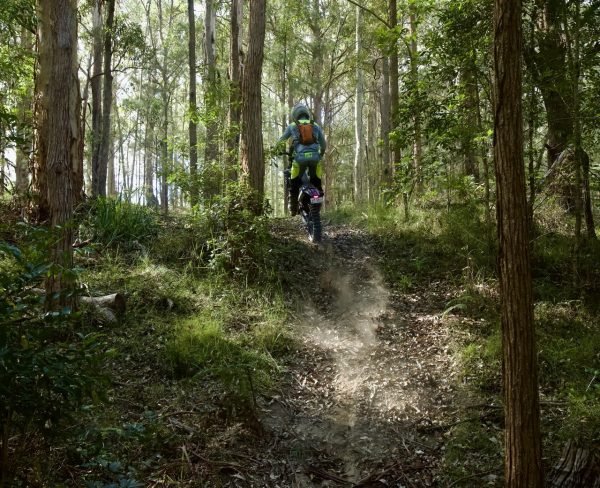 So in March I order my preferred setup of Nitro Mousses and Dunlop gummies. In the past I have opted for the Plushie Nitro Mousse front and rear but this time round I thought I would try the Platinum up front with Plushie out the back. The Platinum gives a feel of 10-12 PSI upfront and the Plushie gives a feel of 6-8 PSI. My reasoning for going the Platinum up front was not only to give me a slightly more lively feel from my front-end but to also try and get even longer out of the mousse.
My last mousse tubes lasted 18 months before I removed them. My brother has since started running them and they are still fine so longevity has never been a problem when you're just plodding around. I'm keen to see how this combination holds up and if it gives me better front-end feel with added traction from the rear. So far they feel great.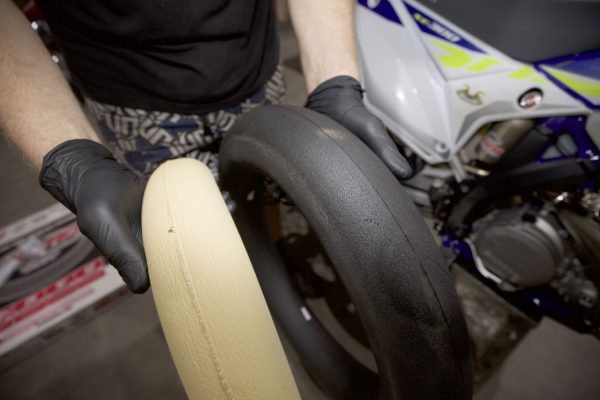 For the tyres, I went with another Dunlop AT81EX on the rear but this time I thought I'd try it with a Dunlop MX53 up the front. The only issue is that MX53 only comes in an 80/100-21 and I'm used to the 90/100-21 setup. It's not a deal breaker and I'm keen to try a different width anyway. I'm a huge fan of these tyres because the last endured over 20 hours of abuse before looking a little too worn out.
The good thing is that you can run gummy tyres without a decent edge on the knobs because the soft compound still bites. This means that while they may wear slightly quicker than a hard-compound tyre, you can leave them on the rim for longer.
MITCH LEES