A few more hours of riding and the beta is ready to be put to the test
Long Term Test Bike | BETA RR350
I have added another three hours to the RR350 Enduro's clock and it's really feeling good. Last issue I mentioned I had set the ZF shock static sag to the recommended measurement and I put all the shock and fork clickers back to standard.
I hit the track and quickly felt the fork was a bit too soft so I went in four clicks on rebound and compression and have settled on six turns of pre-load on the compression fork leg. The rebound side does not have a pre-load adjuster.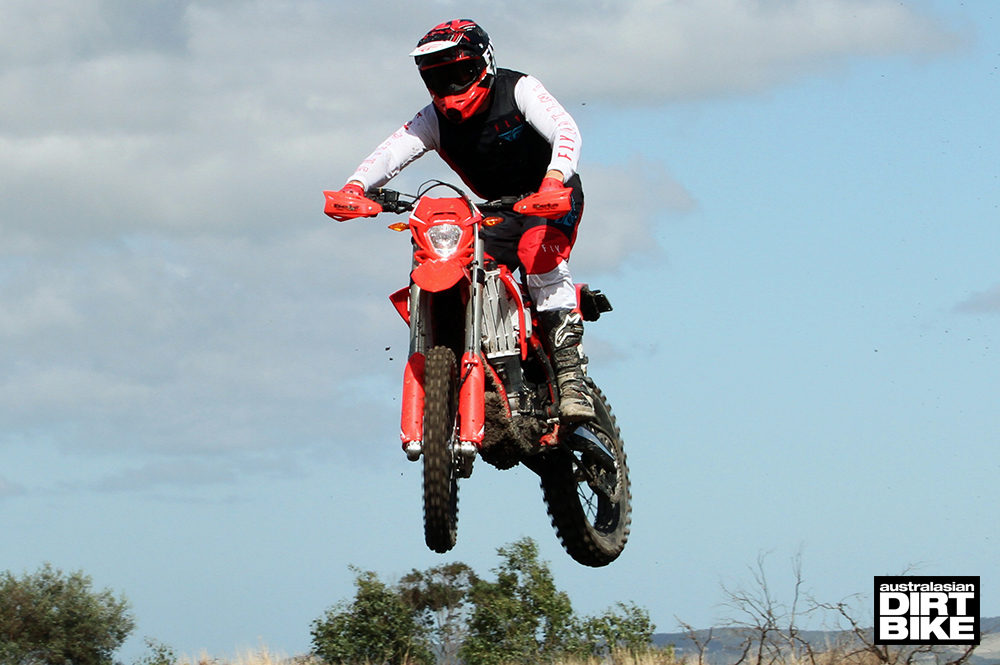 I was hoping to get out in the bush but it just hasn't been possible. I never ride out in the bush by myself but lining up a bush ride with a mate just has not worked out. With work, family and all the rest of life's activities, it just hasn't happened. Luckily, PBI Ride Farm in Gippsland, Vic, is less than an hour from where I live, so I have hit the tracks there for some great riding.
The RR350 has really settled in beautifully and everything is working well. I have finally got my head around the 350cc capacity and am beginning to ride it better each time I go for a spin. I was contemplating playing with the gearing to find that sweet spot in the corners but I honestly do not think I need to.
I was in the habit of down-shifting for every corner but wasn't really comfortable upon exit in plenty of situations. I've realized that running a  gear higher actually works better for me in most situations. I can roll on the gas a fraction earlier and let the engine work its way up in the revs. The RR350 is happy to pull the gears and, if needed, I just add a miniscule flick of clutch and she gets up and boogies.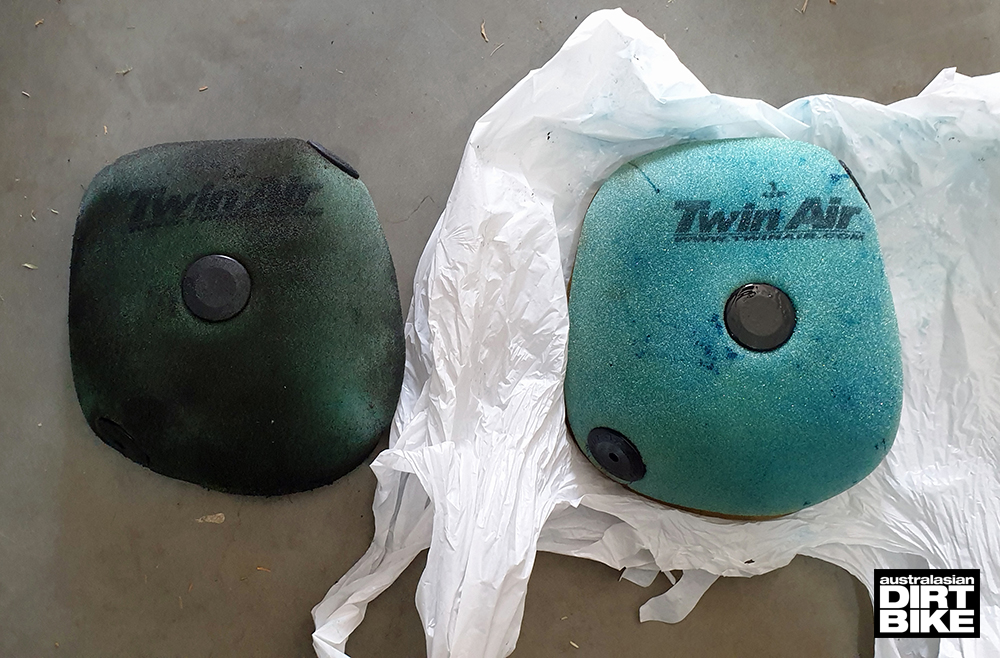 Efficiency
I've been pounding out 15-minute and, sometimes, 20-minute motos and averaging around 10km per litre. I expect fuel efficiency will be much better than that on the trails so it will be interesting to see how it works out.
I'm still rocking around with the indicators and horn in place. It's piss-funny to hit the horn at BPI Ride Farm after an inpatient motocross  grommet gives me an unnecessary free-rev. Little flogs think I don't know they are there. A bit of track etiquette goes a long way and so does a clip around the ears.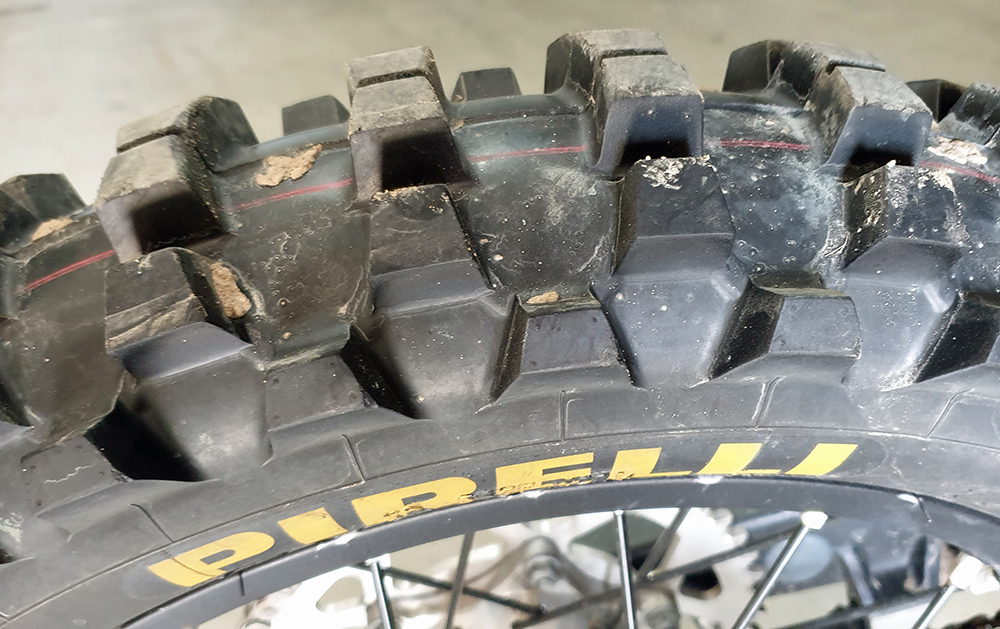 It's around six weeks until I am set to go racing for the first time aboard the Beta and all I plan on doing for that is to fit some numbers and a fresh set of tyres.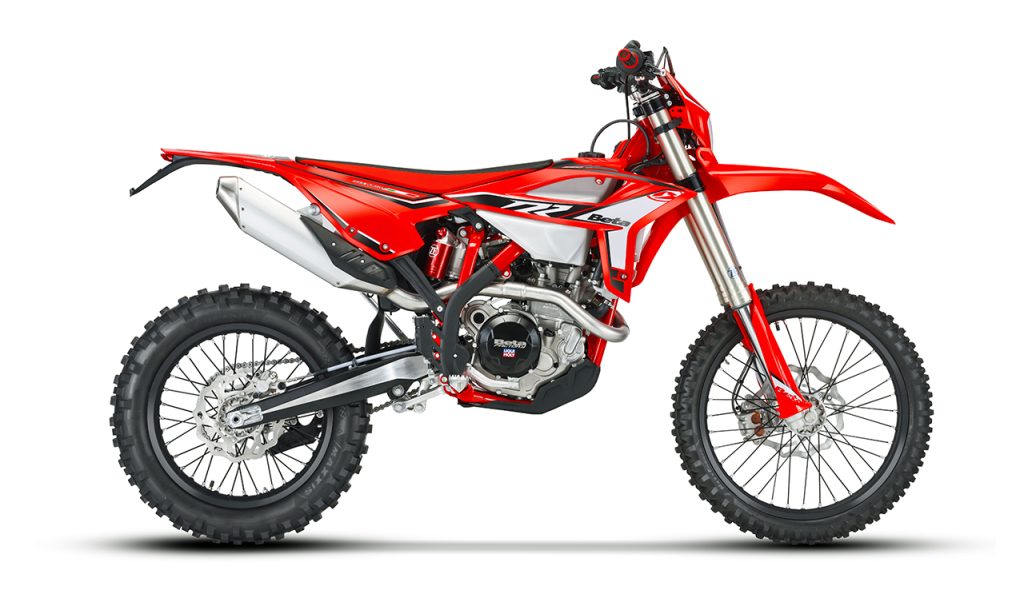 BETA RR350 ENDURO
RRP: $13,695
WARRANTY: Six months parts and labour
DISTRIBUTOR: Beta Motorcycles Australia
SO FAR
TOTAL HOURS: 6.2
MODS THIS MONTH: Air-filter service and suspension clickers
MODS NEXT MONTH: Racing numbers and fresh tyres
STEPHEN TUFF