It's time to prep the Beta for war with fresh rubber and fast number.
Long Term Test Bike | BETA RR350
I have only managed one ride on the RR350 this month, but it was a good one. The engine in this bike is a beauty and although I am a lazy bastard who likes to let a bike haul big gears, the RR350 demands a bit more attention.
That said, I took my old 2005 Yamaha YZ250 for a spin the other day and, man, did I get a wakeup call. How did I ever ride that thing, let alone race it last year? I did not realize just how easy this Beta is to ride until I got back on the old bus.
The two-stroke is a lively beast that requires plenty of action on the shifter and it dances around like a kid after 17 Vodka Cruisers. It's all over the shop in comparison to the Beta and I could only manage 10-minute motos before things got too wild. Yeah, the RR350 is soft in the suspenders but man it is comfortable and far more planted.
I'm currently just a few days away from the first weekend of the  Victorian Off-Road Championship at Three Bridges in the Yarra Valley and the Beta is up on blocks to receive fresh tyres and numbers in readiness for battle. The Pirelli Scorpion XC mid-soft rear and MX32 front have held up great and delivered reliable performance but the guys over at Bridgestone have sent me a set of Battlecross tyres (a TX20 and E50) to test, along with some Bridgestone Ultra-Heavy Duty tubes that are 4mm thick.
Elephant
I ordered some printed race numbers from SKDA and these are ready to be slapped in place so everyone will know who the slow, fat bastard is. I'm looking forward to going racing because it is the ultimate way to test man and machine. There is nowhere to hide. The reason I love it is because of the atmosphere and the track conditions. There is no track quite like a race track. I'm not there to win anything, just to have a good time.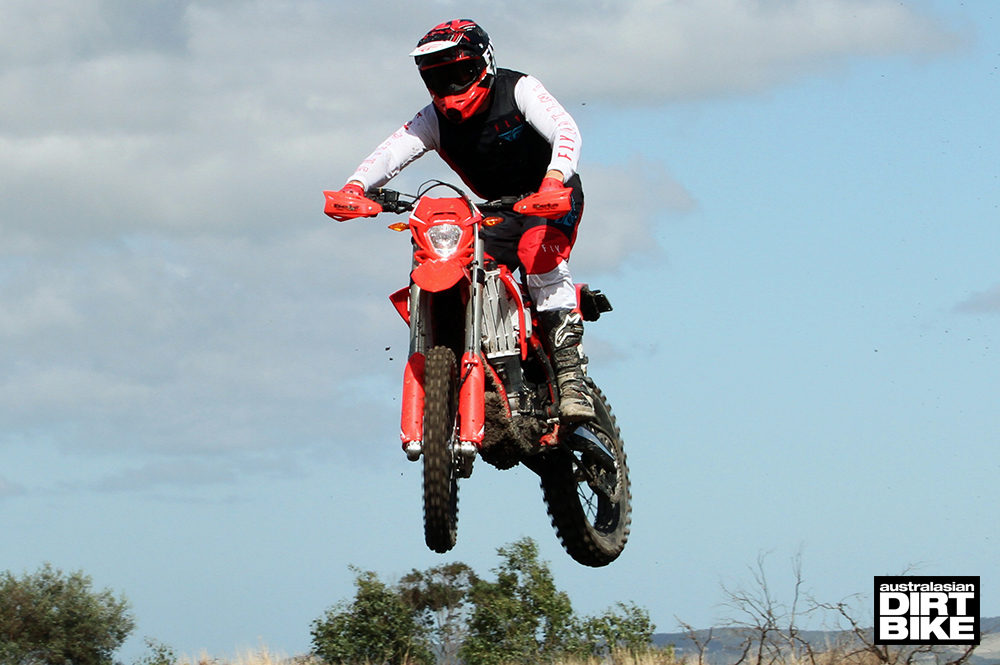 Now to the elephant in the room. The reason I only had one ride on the RR350 this month is because I had a brief fling with a couple of aquathon events. These tantalizing little beauties consist of an ocean swim and then a run. Luckily for me, the two I competed in finished right outside pubs, which is where I tend to put in my best work. I did no training for these, just one practice swim during which I injured my neck but I had a ball taking myself way outside my comfort zone. I'll probably feel just as uncomfortable racing the RR350 this weekend but this is living.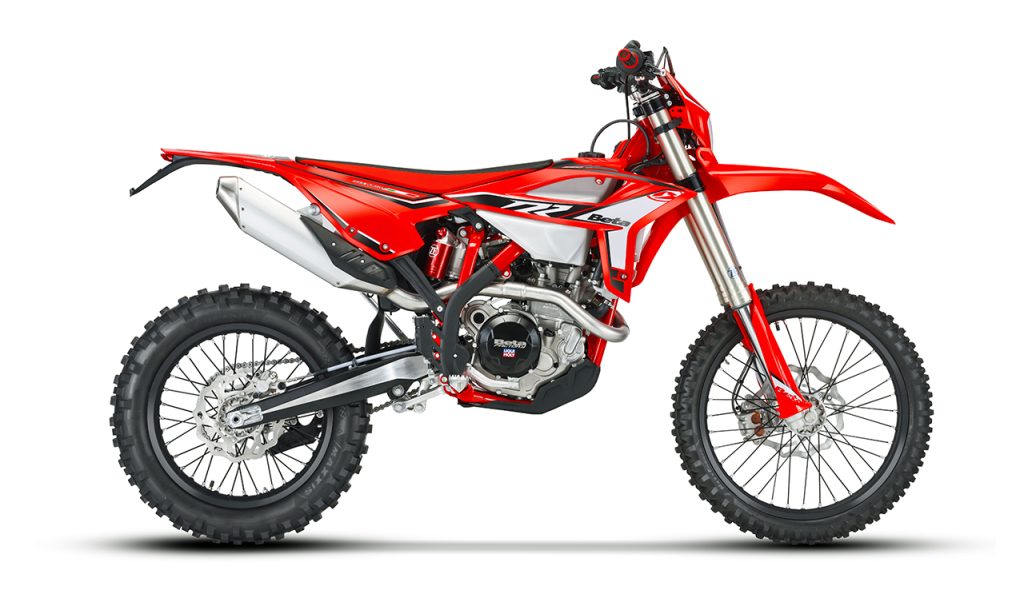 BETA RR350 ENDURO
RRP: $13,695
WARRANTY: Six months parts and labour
DISTRIBUTOR: Beta Motorcycles Australia
SO FAR
TOTAL HOURS: 7.3
MODS THIS MONTH: Racing numbers and Bridgestones
MODS NEXT MONTH: Suspension service and tune
STEPHEN TUFF