HARD ENDURO I KOSCIUSZKO KILLER | Features
The site for the Killer hard enduro was a 1300-acre beef farm bordered by the Murray River and owned by Tom Lebner and his wife Sally Permezel, who generously allowed Grassroots Enduro to use it.
WORDS & PHOTOS // WARREN JACK – THIS FEATURE WAS FIRST PUBLISHED IN ADB ISSUE #478 – JULY 2019
"The man from Snowy River let the pony have his head, And he swung his stockwhip round and gave a cheer, And he raced him down the mountain like a torrent down its bed,
While the others stood and watched in fear."
When Banjo Patterson wrote those immortal lines about the High Country he wasn't kidding about the degree of difficulty. The 189 riders arriving for the Kosciuszko Killer in the Victorian town of Corryong might have had cause to reflect on that poem [we're big on poetry here at ADB] and question their new-found enthusiasm for hard enduro.
The Bronze-level track looked very difficult, the Silver seemed near impossible and when I saw the first Gold breakaway I simply thought "no bloody way". If a rider's ambition exceeded his abilities it was possible to drop down a class but there was no turning back for those who registered for Gold, bit like there wasn't for Clancy of the Overflow.
The hills are steep in this part of the world, I would estimate about 40-plus degrees at a minimum. Add in dry, loose soil peppered with unstable rocks, gnarled gum trees tough enough to survive extremes of weather, spiky grass trees and wombat holes big enough to swallow a small child. There was no track to follow initially, just tape and arrows and if you were riding Gold then, in some places, you just aimed for the sky and let it rip.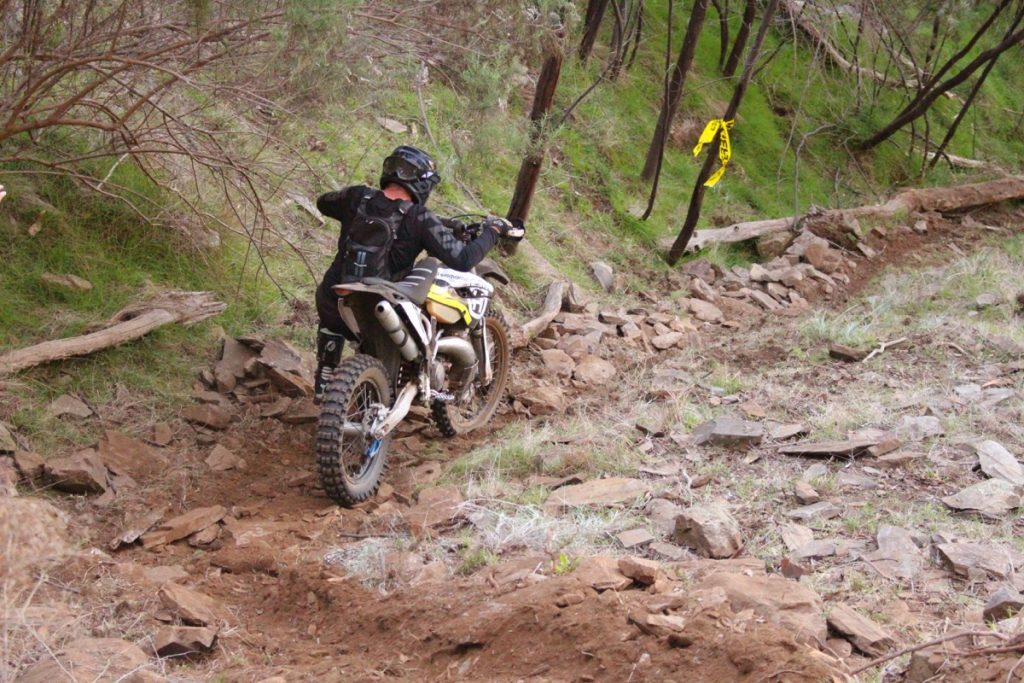 Then if you got up you had to come down again and the styles varied considerably. The confidently heroic rode down with style, flair and delicate control. No doubt some had their hearts in their mouths and their arseholes would have been puckering like a baby kissing a smelly relative. The moderately heroic, and much more sensible, bulldogged their bikes downhill, in gear, walking beside them, dragging the front brake and holding the handlebar in a death grip. The unlucky descended completely separated from their bike but got to the bottom nonetheless. Injuries were rare thankfully.
TOUGHER ROUTE
Cuts, scratches and bruises were abundant but real dirtbike riders just laugh at those. Spectators spent their time demonstrating various skills in dodging falling rocks.
On race day the Juniors went out first, on a modified track and were lapping in the 6-to-10 minute range. After two hours, Kogan Lock had managed 18 of them. Kogan is a rider I knew little of but his ability stood out in the prologue, where he was riding with his head as much as his right wrist. I was photographing on a steep hillside with an S-bend that began with riders swinging around the end of a small log in an off-camber left then a very short straight uphill run, of about 20 metres. The left turn was slowing them down enough to lose momentum for the straight and rear wheels were spinning, front wheels were lifting and riders were falling like autumn leaves. Kogan rode over the log, through a narrow gap between a sapling and an old star picket, thus straightening out the left, traversed the straight and lined up perfectly for the right-hander exit.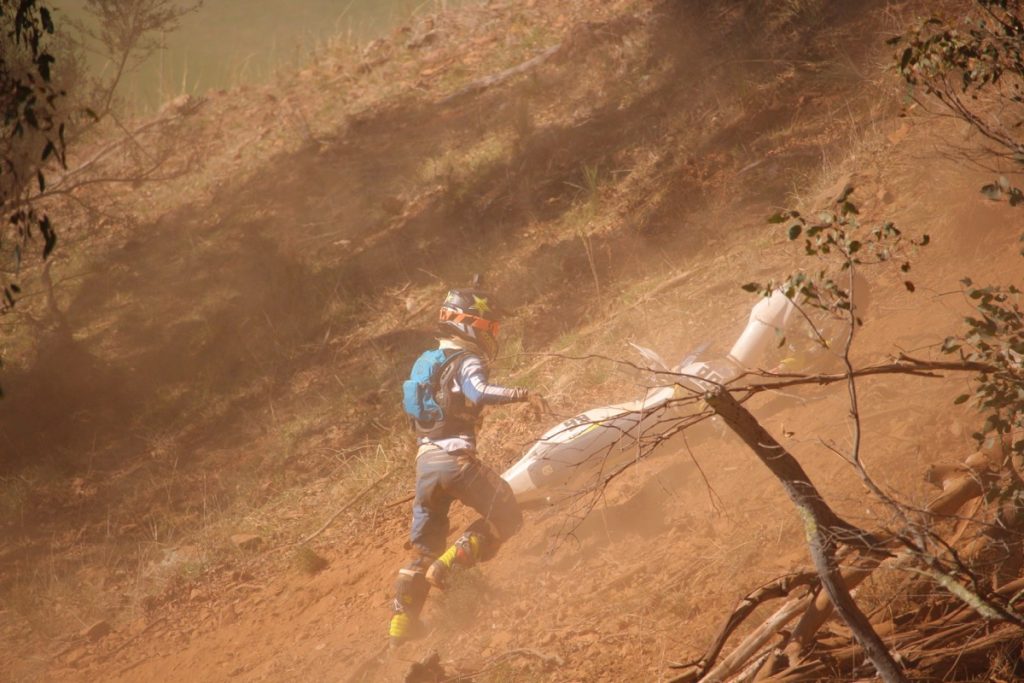 Kogan rides a Yamaha YZ85 small wheel and is the reigning Victorian Junior Enduro Champion winning that title after a perfect season. Hayden Anderson took home second, also with 18 laps, while Ashton Kurnof managed to grab third with 17.
The Seniors had a longer and tougher route of 16km and lap times ranged from a quick 35 minutes to an exhausting two-and-a-half hours. Victorian Tim Coleman, who has a sixth in the Sea To Sky to his credit, completed six laps for the Gold win. Lachlan Smith grabbed the Silver trophy and Riley McGillivray won the Bronze. Riley had entered in the Juniors but decided to move up after the prologue. Good call.
Seven riders with overseas experience in extreme events such as Sea To Sky and Romaniacs rode and all whom I spoke to had nothing but praise for the Kosciuszko Killer. Naturally, as a first-time event, there were a few rough edges here and there that will no doubt be polished for the next one, as Grassroots Enduro boss man Greg Peterson was actively searching for and listening to feedback from all involved.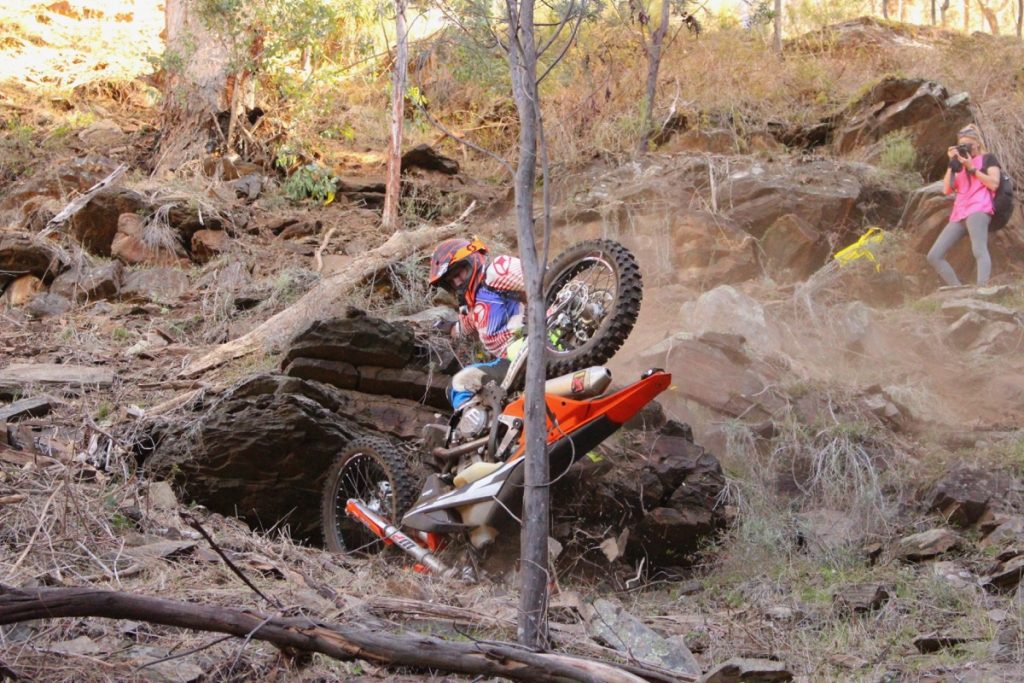 Property owners Tom Lebner and Sally Permezel were quite excited to see things go off smoothly and I have little doubt we will be able to enjoy their hospitality again next year. The Kosciuszko Killer was run by Grassroots Enduro under the umbrella of a new controlling body, the Australian Motorcyclists Association, that has arrived on the scene with plans to make racing more affordable and less bureaucratic. So far they are getting the runs on the board. Grassroots by name and by nature, the event raised over $2500 for the Corryong Lions Club.
GRASSROOTS MOVEMENT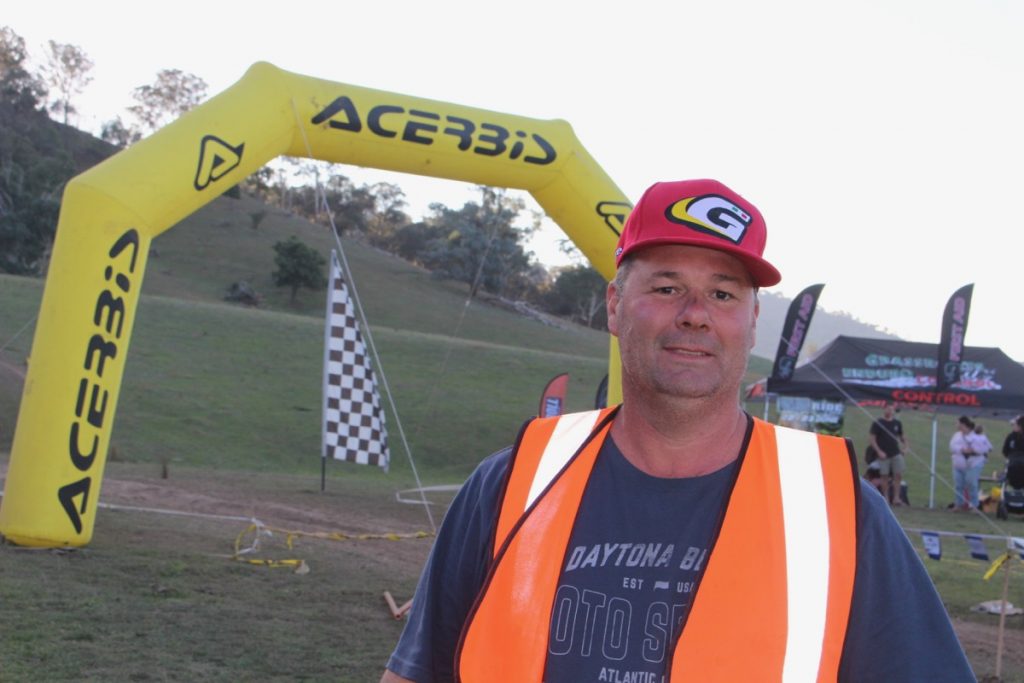 Most people don't realise the amount of behind-the-scenes work that goes on before something like the Kosciuszko Killer Hard Enduro can happen. A suitable venue has to be found, land owners liaised with and various bureaucracies all have to have their requirements met. It can be a headache of monumental proportions, but so very satisfying when it all comes together on the day, and come together it did.
The main man behind Grassroots Enduro is Greg Peterson, who had a small band of hard workers to help keep the show on the road. Greg's son Ryan has a Silver finish in Romaniacs to his name and they both have a passion for bringing proper natural-terrain hard enduro to Australia.
After the Kosciuszko Killer, I asked Greg to tell me what inspired him to take on such a task. Greg said he and his son were finding it an expensive business to race and found that nobody was putting on the harder events they wanted to compete in. When the Australian Motorcyclists Association approached Greg with an offer to be their enduro representative he accepted and things just grew from there.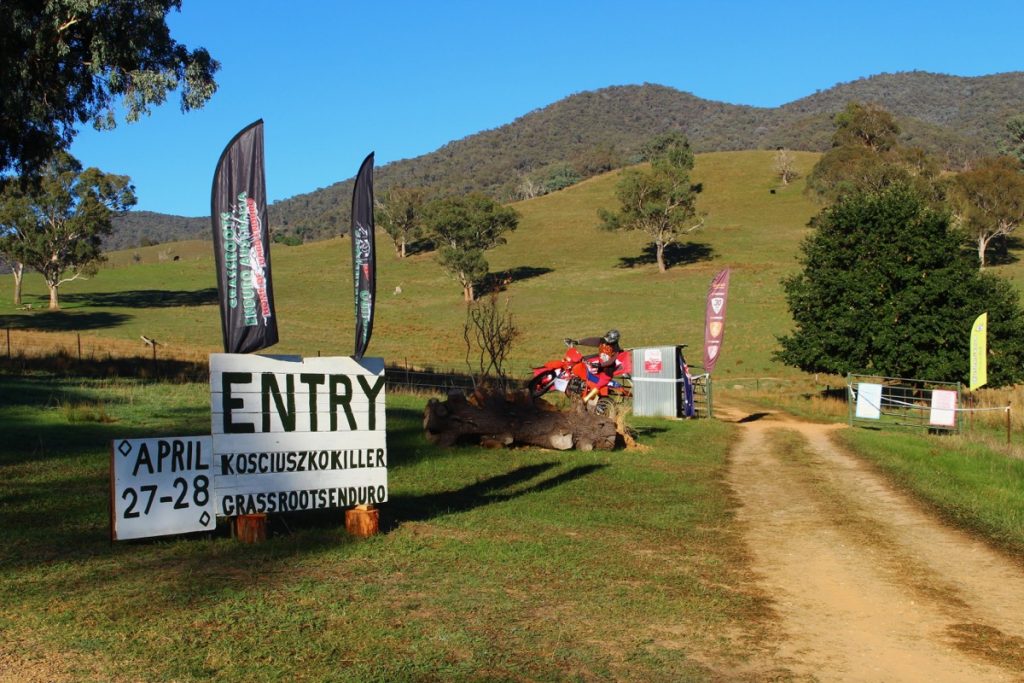 As there were no proper natural-terrain hard enduro competitions available in Australia and that was where both he and Ryan's interests lay, it seemed natural to go in that direction. Grassroots Enduro will be running more events as properties become available and the offers are coming in surprisingly quickly. Greg started with a simple post on the Grassroots Enduro Facebook page asking if any landowners would be interested in hosting hard enduros and the replies were all positive.
Learning from running the Kossi Killer, Greg plans to have a separate prologue course for future events and to include a section of man-made obstacles easily accessible to spectators who may not be able, or want, to clamber up steep hills through untracked wilderness. At the time of writing, the Insane Ride is planned for Tasmania in June (ADB will be in attendance) and the Murrumbidgee Rumble for July at Griffith.
Riders competing are covered by the Australian Motorcyclists' Association, which offers many of the same benefits as Motorcycling Australia, such as insurance cover, but at a substantially lower cost to join and gain a competition licence. If hard enduro is your thing, and it seems there is a growing interest out here, then you just may have found what you're looking for with Grassroots Enduro and the AMA. Check their websites for events. grassrootsenduro.com.au, www.amaclubs.com.au