INTERVIEW I HAYDEN MELLROSS | Features
Hayden Mellross is living and breathing MX but served his apprenticeship in an unusual way.
THIS INTERVIEW WAS FIRST PUBLISHED IN ADB ISSUE #478 – JULY 2019. WORDS // WARREN TURNER PHOTOS // MX NATS, SIMON CUDBY, FOREMOST MEDIA
It seems like Hayden Mellross has been a constant name on start gates for what seems like a very long time, but he's never been a headline. Yet here he is challenging for the 2019 MX Nats crown in the premier class. Mellross is an old head on young shoulders and somewhat of a journeyman of the sport at just 23.
ADB: For a rider who's done so much it seems we know little about you other than that you've been racing in the US for the past three years. What's the Hayden Mellross story?
HM: I've been going to the 'States on and off since I was 14. That's why I've only done selected races in Australia and been overlooked at times, because I haven't been here. I first went to MTF, the Millsaps Training Facility with my dad when I was 14.
I really liked it so the next year I spent eight months there, full-time from January to August and came home solely to compete at the Australian Junior Motocross Championships.
ADB: Did you live there on your own?
HM: Yep, at 15. It was an experience, that's for sure. There's not many 15-year-olds who really know how to wipe their own arses so it was an eye-opening experience. There is a dorm there, but dad bought me a cheap ($8000) caravan to live in. It had a bed and a kitchen. I learned how to cook and I did my laundry at a local laundromat.
It was hard for me to go to a grocery store but I had the facial hair of a 24-year-old so Dad trusted me enough to buy me an old pickup truck which allowed me to go in and out of town to the shops. It was really old but it got me from A to B.
ADB: Driving at 15 in the States is illegal, right?
HM: Oh yeah, 100 per cent. But I had to live and survive, and I couldn't rely on people to take me everywhere.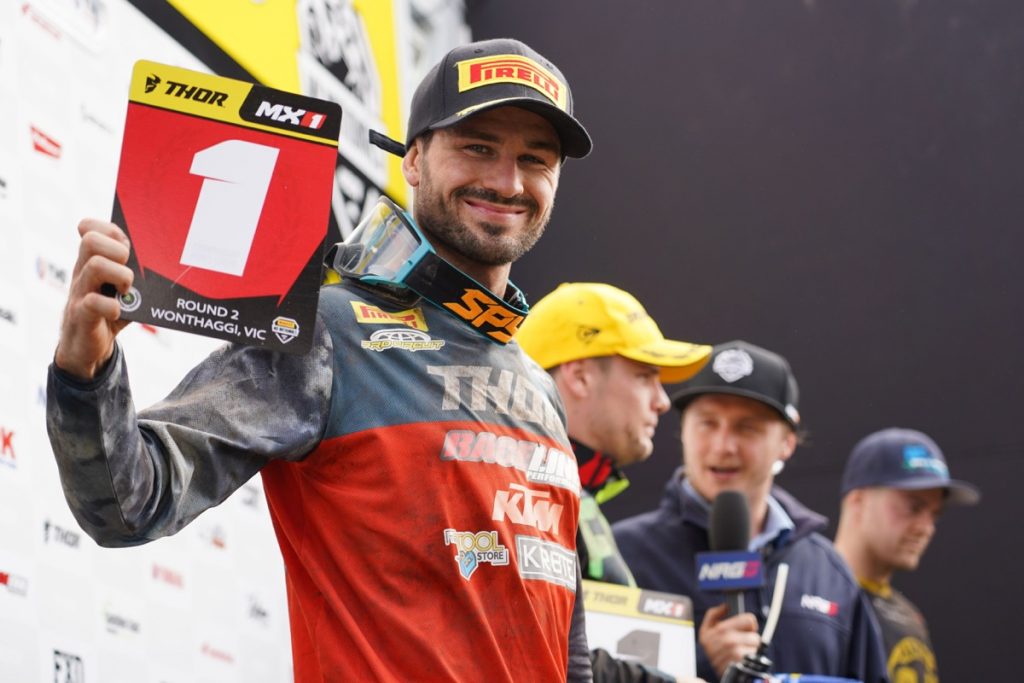 ADB: So where was the caravan based?
HM: At the Millsaps Training Facility. They have hookups for water, power and sewer.
ADB: This sounds like moto boarding school on steroids.
HM: It was. Obviously, I wasn't making any money and my parents were funding it, so I had to learn to manage a monthly budget. I had to buy groceries and fuel and make it last. Luckily, my parents were lenient with my schooling and enrolled me in a home school.
There's a little classroom at MTF so I studied there with a few other kids a couple of times a week.
I came home to sit my Year 10 certificate in Young. Technically I didn't miss out on a lot, I just went from point-A to point-B a lot quicker.
ADB: That's an amazing school experience.
HM: Yeah, I learned a lot more than my A-B-Cs, that for sure. I'm just really fortunate my parents supported me, and I learned a lot about life and I did that for three years. I'd come home to race the Junior titles and then the supercross championship then a year of Under-19 supercross. So I didn't do a whole lot of racing in Australia but the racing I did went quite well.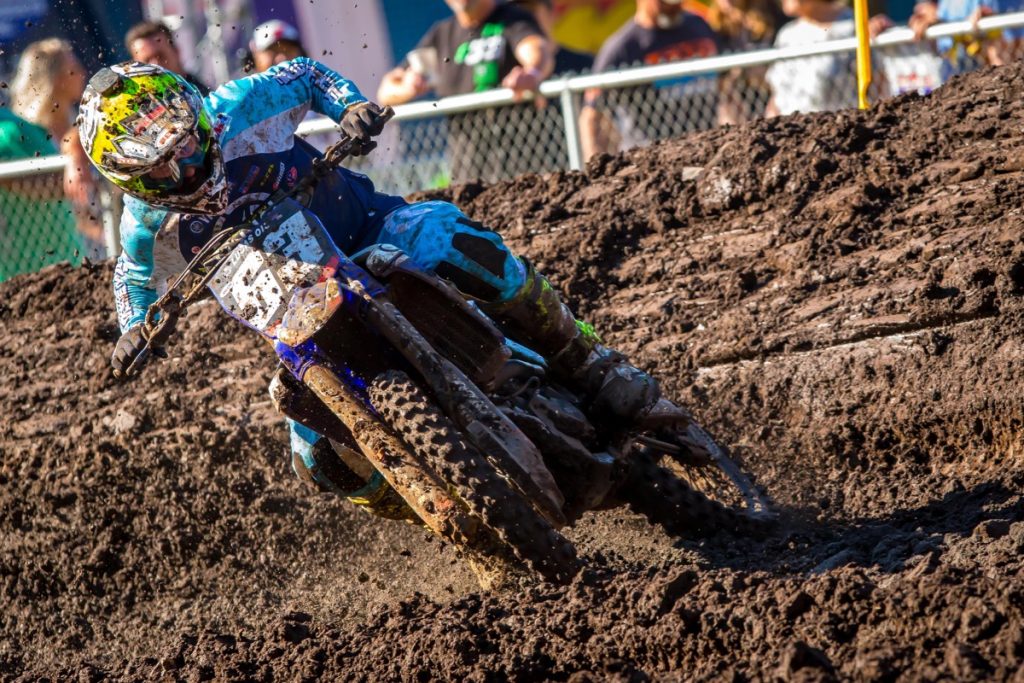 ADB: You've been able to remain racing in the US and Australia for the past few years in the championship ranks. How did that play out?
HM: For the last three years I raced for the 51Fifty Energy Drink Yamaha Team which is a supercross-only outfit based in Southern California. We contested the SX West series. I lived in Orlando, Florida from 2015 to 2018 and was coached and training under Tim Ferry. I raced the 2015 AMA Pro Motocross as a privateer, finishing 20th. Twenty-sixteen was when I began racing with 51Fifty but I suffered a big crash, breaking my lower back. I raced the last three AMA outdoor rounds that year when I was fit enough, then came home to race the supercross championship with the DPH team, which was Yamaha at the time. I had a good year in the SX2 class and finished third. I was pumped for the 2017 AMA Supercross Championship, back with 51Fifty and had a good season for 11th. It was good but not great. I couldn't afford to race the AMA outdoors that year so I just trained in Florida five days a week, hoping a fill-in ride would eventually become available.
Every time a team rider got injured, I'd call them to let them know I was fit and ready to race but I never got the opportunity. Then I came back for the Australian Supercross Championship, again with DPH. After winning round one, I landed on a haybale that had found its way onto the track and had a big crash. It's the biggest injury I've had, breaking my sacrum, which is also called your tailbone. This still causes me problems … going to the toilet for number twos is a challenge. This injury took a long, long time to overcome, with a lot of therapy. Racing for the 51Fifty Team again in 2018 was really challenging due to the injury and I ended up 10th in SX West [one spot better than 2017]. I raced the AMA outdoors with the Cycle Trader Rock River Yamaha Team, broke a shoulder blade at round one, had a few ups and downs but finished the season and then came home to race last year's supercross series again with DPH, which was now with Husqvarna, and finished second in SX2.
ADB: You're now racing the MX Nats with the Raceline KTM Thor Team. How did that come about?
HM: Raceline delivered me an unreal package to provide me with the tools I needed to win so I jumped at it. Ever since I swung a leg over the Raceline KTM 450SX it just felt like home.
ADB: What makes a good bike?
HM: Every rider has a different style and rides differently, which can make the bike react differently. For me, it's a comfort factor. I've been on teams where the bike felt okay, but the team is so great they can make the bike unreal. But this KTM was already great and I felt fast straight away but I also have a great team that is willing to test everything to make me as comfortable as possible.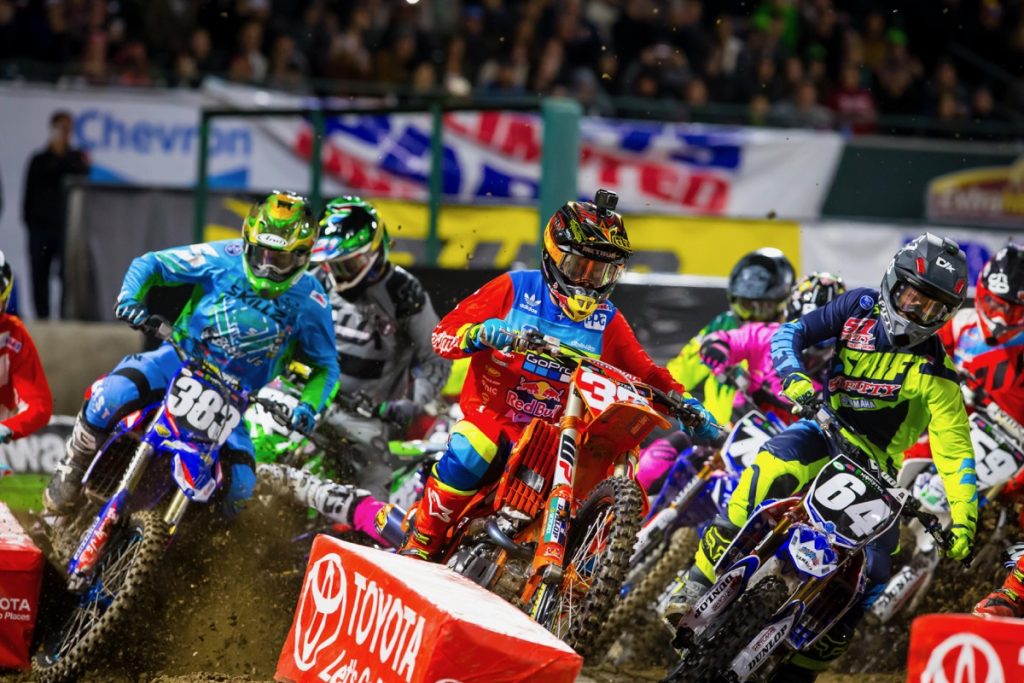 ADB: How do riders make a living racing motocross in Australia? What is a good package?
HM: I get a base wage. In America there's around 20 people on factory rides getting paid good money. In Australia there's only a handful of riders on factory teams. My package from KTM allows me not to worry about the day-to-day bills which lets me focus on the job of racing. We race for bonuses, which is a bonus, but the base wage takes care of my bills and allows me to concentrate on racing is the best.
ADB: So, you're more about racing to win than racing to make money?
HM: For me it's about winning. Winning is a feeling you cannot beat. I see the expression on Cooper Webb's face when he wins and that gives me goosebumps. Sure, writing out the invoice for a bonus is good but there is no better feeling than winning.
ADB: With motocross and supercross combined you're looking at around 13 weekends of the year where you have to go to work in Australia. What do you do with the rest of your time?
HM: I train five days a week. I always take Sunday and Monday off. On a race week I ride Tuesday, Wednesday and Friday and go to the gym Tuesday and gym and cycle Thursday. Race Sunday. If I am not racing then I train harder on Friday and back that up with another day of training Saturday.
ADB: What are your thoughts about enduro racers Sanders and Milner racing MX Nats at Broadford?
HM: I think it's great. They obviously ride a motorcycle just as much as us moto riders and they train to ride longer than we do. Sanders proved if he can get a start he can ride quite well. You can also see their weaknesses where, if they don't get a good start, they don't seem to be used to the pack being so close. It's great to see them racing motocross. It fills the gate a bit more, it's good for the sport and it gives everyone a talking point. I like it.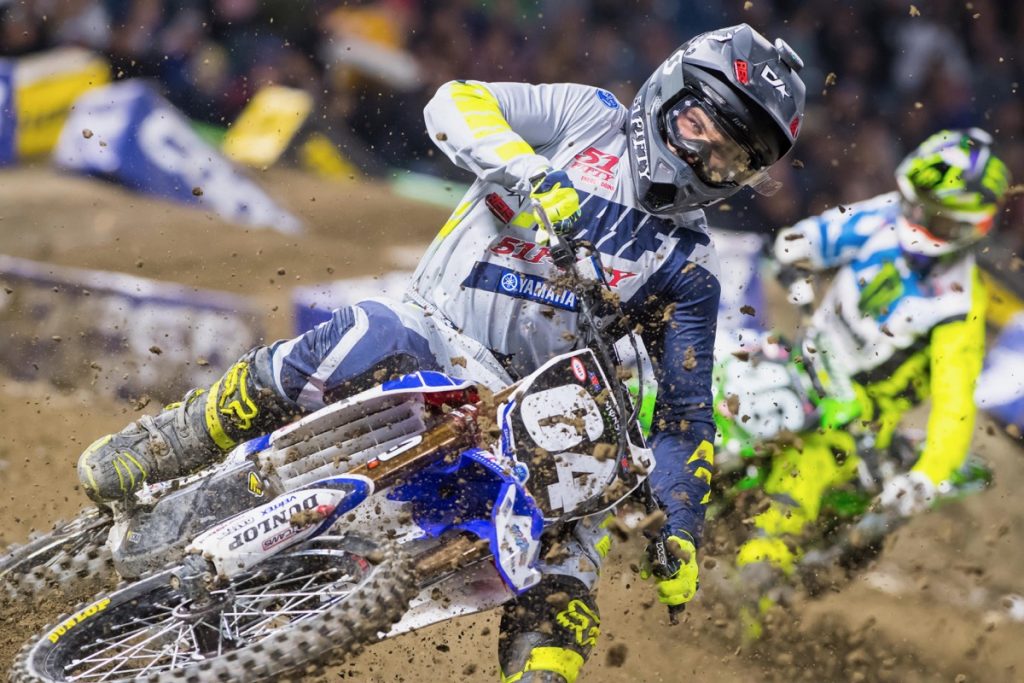 ADB: The MX Nationals has varying formats between sprints, longer races and even double-header rounds. What do you prefer?
HM: They're trying to keep the racing closer and more interesting and there's pros and cons. I see motocross as physically demanding and brutal. It wears you down and supercross is the intense and shorter format. I prefer to leave motocross with traditional 30-minute motos and supercross as it is.
ADB: What's your preference between motocross and supercross?
HM: I love supercross due to the atmosphere and entertainment side, but I love motocross because that's the grassroots for every rider.
ADB: What's your thoughts on the MX of Nations?
HM: I'm striving to win the MX Nationals. I want to be Australia's number one 450 rider. Saying that, I know we have three young riders overseas who will be the priority picks. But I would love to represent Australia.
Profile
Name: Hayden Mellross
Age: 23
Home town: Young, NSW
Relationship status: Happily taken
Food: I'm a foodie and I eat everything and I love to cook. But I do love a chicken parmi with chips and veg.
Interests: I enjoy investing and put 50 per cent of everything I earn into assets. I'm currently building my third house.
Superstitions: Always put on my left sock, left kneebrace and left boot first. My girlfriend thinks it's OCD.