You have noticed that there is a perforated metal cone in the muffler of your new Husqvarna or KTM. You want to remove it as it is restrictive but it looks like it is welded in place.
TRICK: The muffler needs to be disassembled and the weld holding the cone ground off and drilled out so the cone can be removed to allow the exhaust to flow gases better.
Step 1: Start by removing the rear guard and the side panel which covers the muffler. Place them out of the way.
Step 2: Remove all the bolts holding the exhaust end cap. I prefer to remove this cap while the exhaust is still bolted to the bike as it is easier to hold the bike while you wiggle the end cap back and forth to get it off.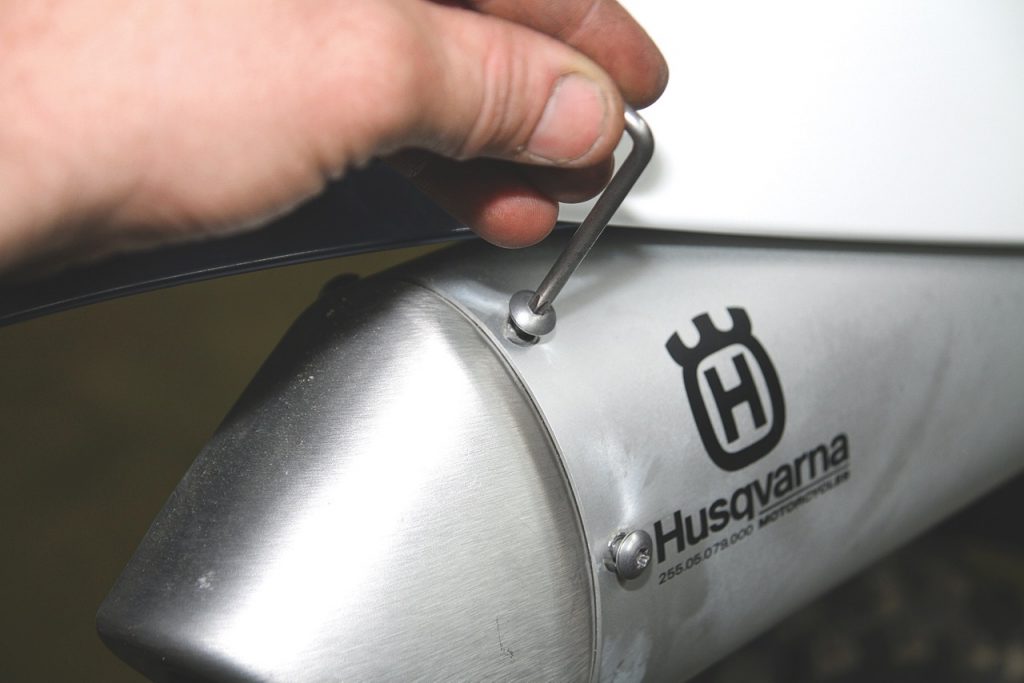 Step 3: Spray WD40 or Inox around the end cap and work it back and forth until it comes loose. You can tap it with a rubber hammer but be gentle as you can dent the end cap quite easily.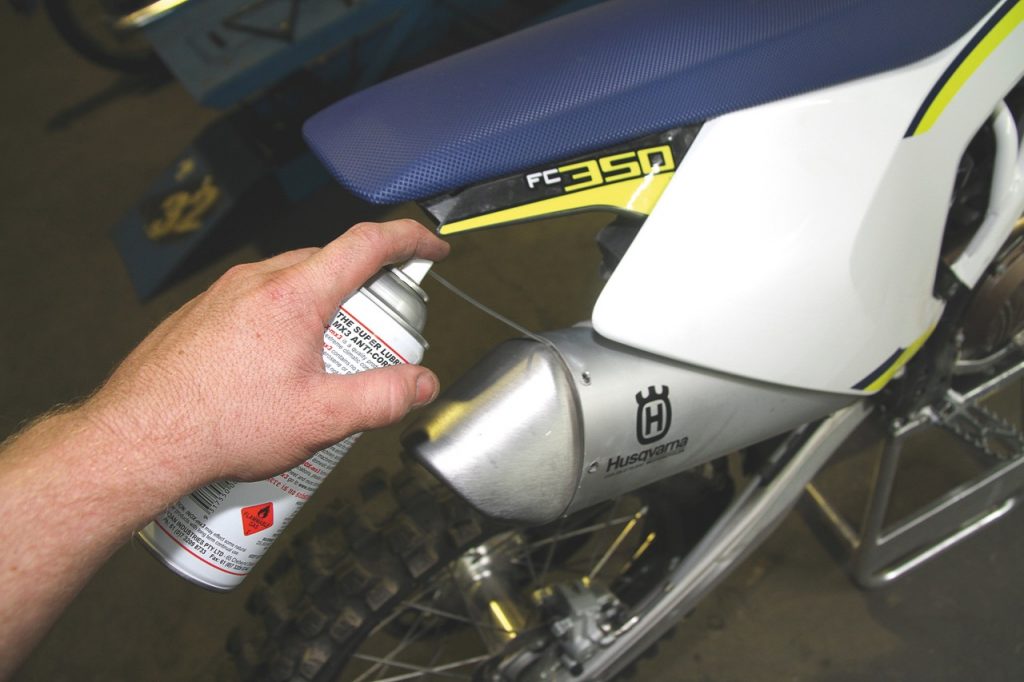 Step 4: Once the end cap has been taken off, remove the exhaust system from the bike and then remove the core from the muffler, being careful to leave the fibreglass packing.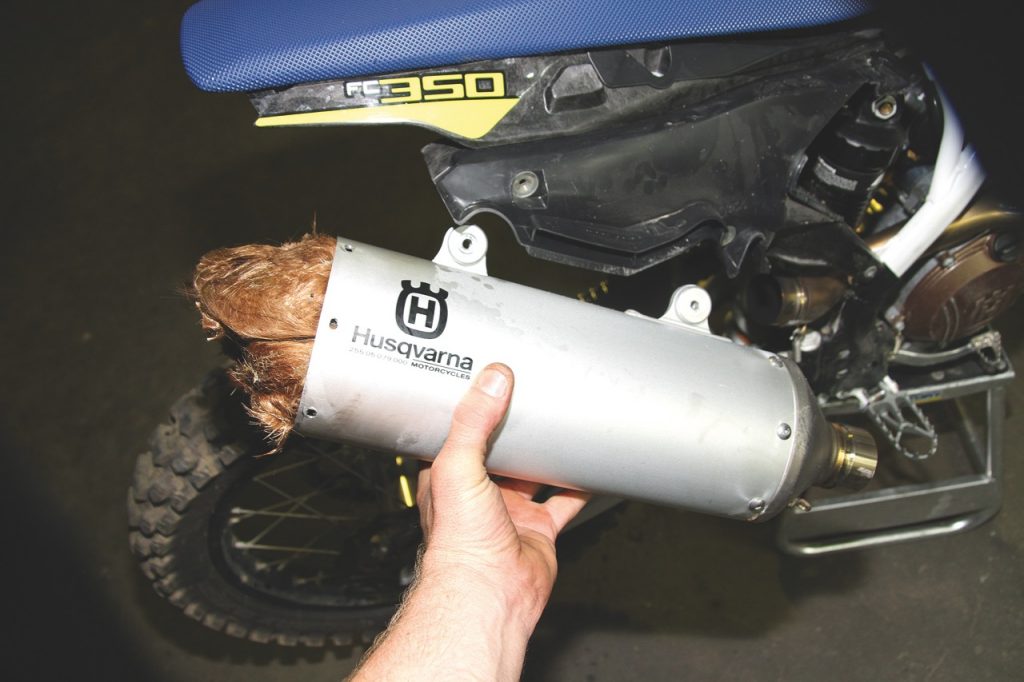 Step 5: Hold the muffler in a vice and grind off the welds holding the cone.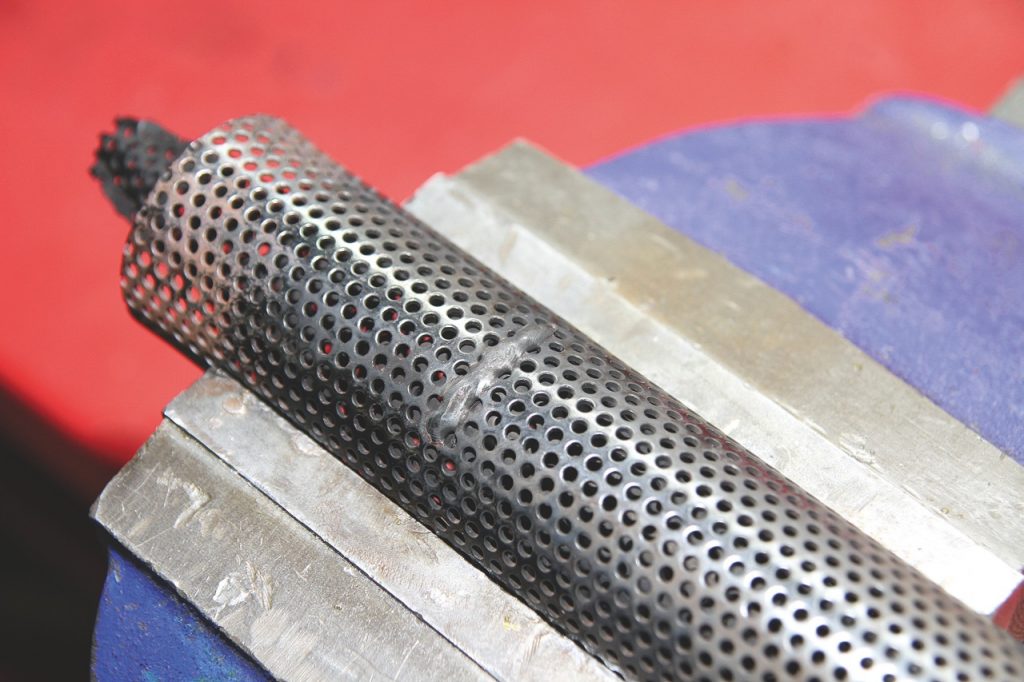 Step 6: Once you have ground the welds off, you will notice holes in the muffler core that are filled with weld. Take a centre punch and mark the centre of these holes, before drilling them out with a bit the same size as the rest of the holes.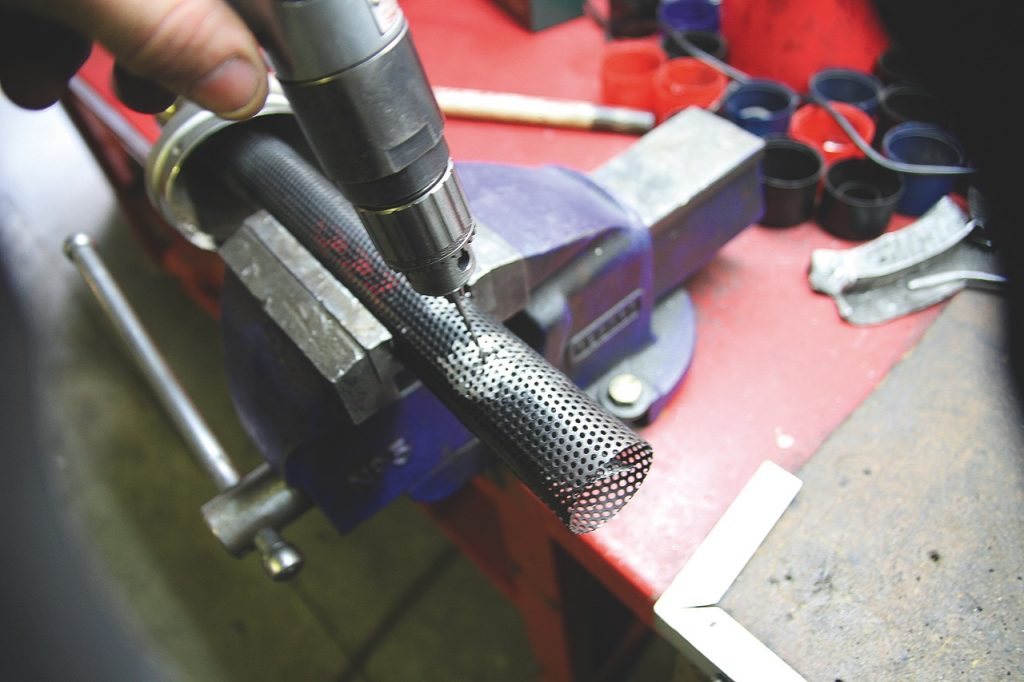 Step 7: Now what is left of the welds holding the cone in plce should be thin enough for you to use a flat blade screw driver and break the cone away from the muffler core. You can use an oxy acetylene torch to heat the muffler core to make this easier.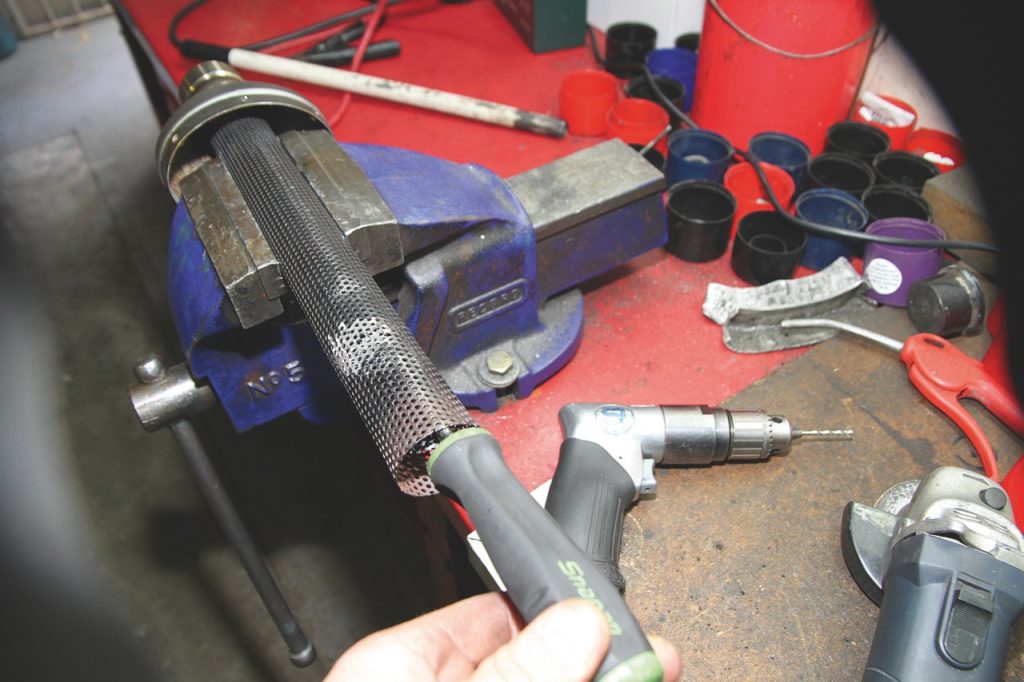 Step 8: Once all the welds have been broken away you can place a long rod up the muffler core and push out the cone. A bottle jack handle works perfectly for pushing the cone out which should now be loose.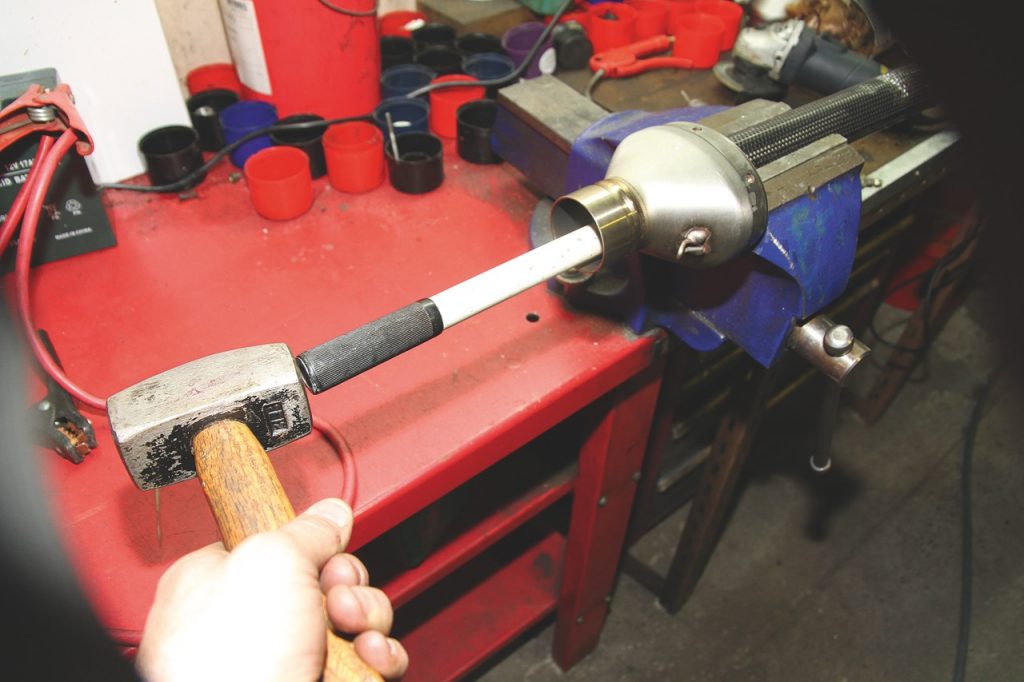 Step 9: There may be some dags left over from removing the cone. If this is the case then use a die grinder to clean them up.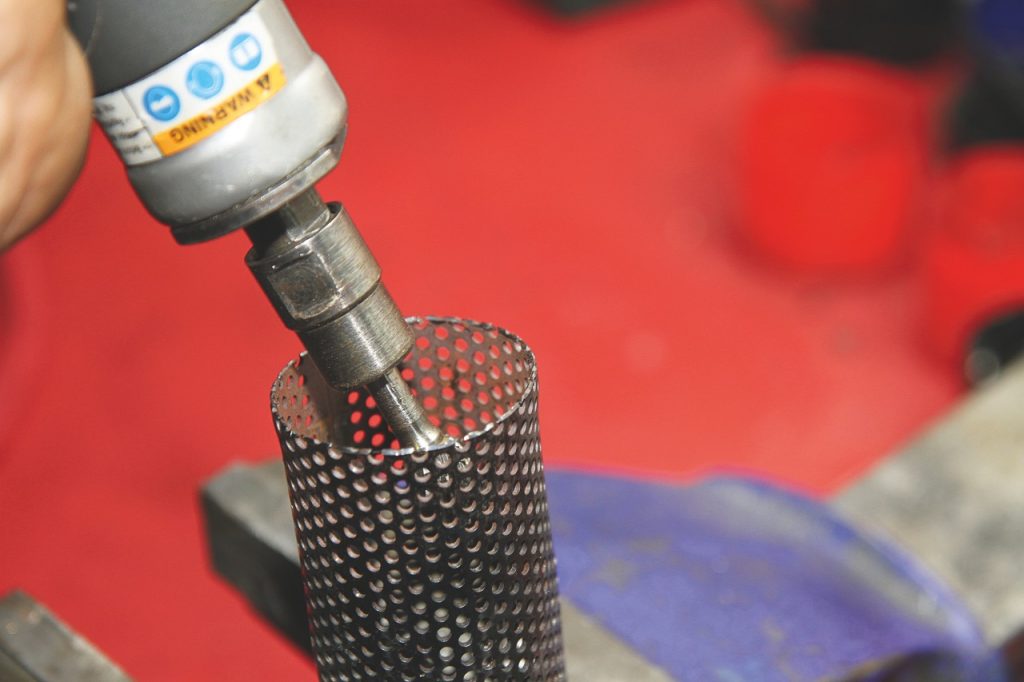 Step 10: Reassemble the pipe using Silastic to seal the joints and then refit the muffler to the bike.
Technical Editor Mat Boyd
DIFFICULTY RATING ***
COST $0
TIME 20 MINS
TOOLS GRINDER, SPANNERS, DRILL, SILASTIC, SCREW DRIVERS AND TORQUE BITS