Suzuki is the latest manufacturer to unveil its latest and greatest with the 2017 RM-Z range breaking cover today.
Changes to the RM-Z range are minimal. The Japanese manufacturer has treated its 2017 motocross range to bold new graphics with no changes to the engine, frame or suspension.
While Suzuki fans hoping for a full overhaul of the RM-Z might be disappointed, the RM-Z450 is a proven performer that in the hands of Ken Roczen is running away with the 2016 Lucas Oil Pro Motocross Championship. The 2017 RM-Z range now boast new black anodized rims and triple clamps, yellow-top seat cover, yellow rear fender, black side plates and all-new graphics.
The 49mm Showa SFF-Air TAC fork that was once a factory-only option is again standard on the RM-Z450. It consists of 3 air chambers that can be easily adjusted by using a hand-held air pump to quickly optimise the bike to the conditions, just like setting tyre pressures.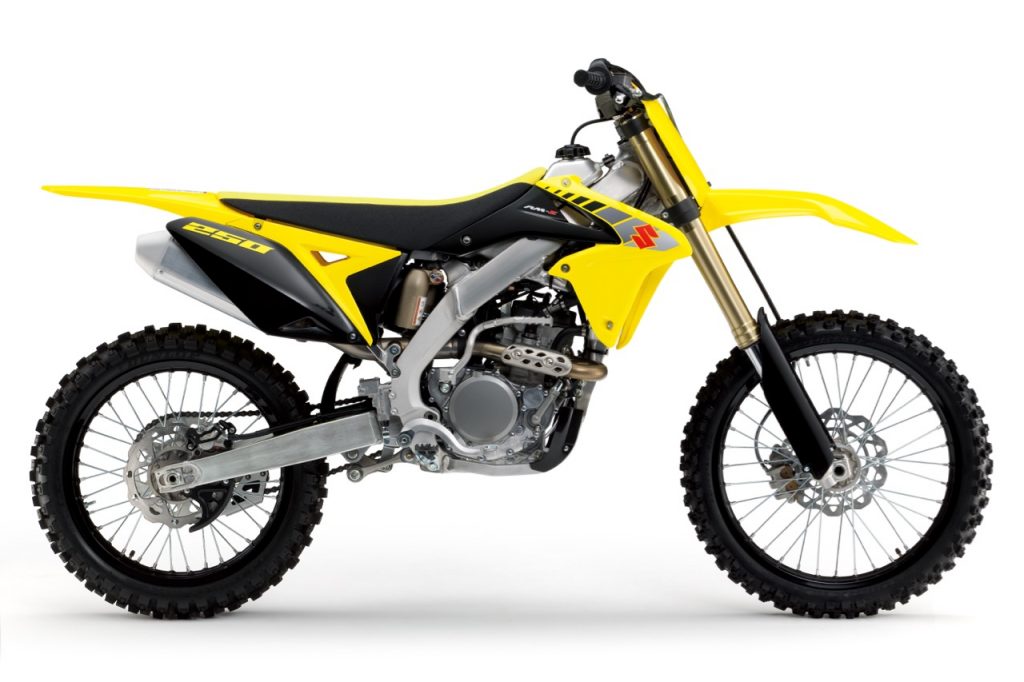 After being completely overhauled for MY16, the RM-Z250 retains its 249cc DOHC engine, KYB PSF2 front forks and KYB shock.
The 2017 RM-Z250 and RM-Z450 are also equipped with the Suzuki Holeshot Assist Control (S-HAC) system, which helps riders achieve better launches from the starting gate. There are three modes riders can choose for the best option per their skill level and starting conditions.
Riders can adjust the engine performance to suit varied track conditions. By plugging in either of two additional fuel-setting couplers, riders can opt for a richer-than-stock or leaner-than-stock fuel setting to make the most of any riding conditions. Included with the bike, these couplers can be easily plugged in trackside.
The 2017 RM-Z450 will be available from dealerships later this month, for an un-changed recommended price of $10,990.
The 2017 RM-Z250 is due to arrive in dealerships in September, for an un-changed recommended price of $9,990.
Plus, to celebrate the launch of the 2017 models, Suzuki is offering customers a bonus Race Pack that includes a genuine Suzuki: Worx Bike Stand, bike service kit, spare air filter and replacement front and rear brake pad sets on every 2017 RM-Z purchased before 30th September, 2016.