We caught up with our Technical Editor Mat Boyd to see what tricks of the trade he has for the month of August.
CHEAP TRICK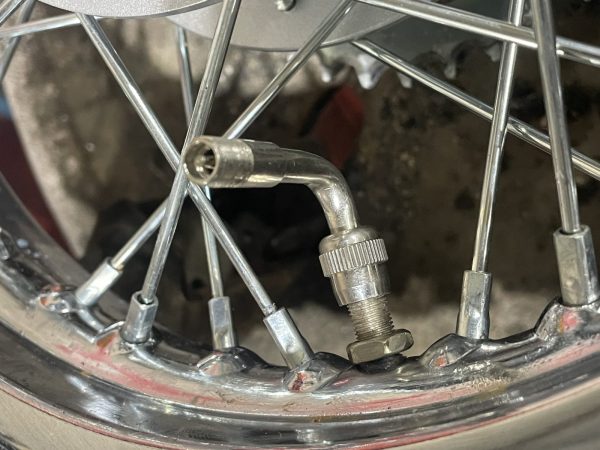 ANGLED VALVE
TROUBLE:
Ten and twelve inch rims don't leave you much room to get a standard tyre inflator or pressure gauge in between the spokes to pump up the tube or check the tyre pressures.
TRICK:
Keep an angled tyre valve in your tool box. They thread onto the existing straight valve and allow you to pump the tube up or check the tyre pressures and then remove it for safe keeping.
DIFFICULTY: 1
TIME: 1 minute
COST: $15
TOOLS: Angled tyre valve
CHEAP TRICK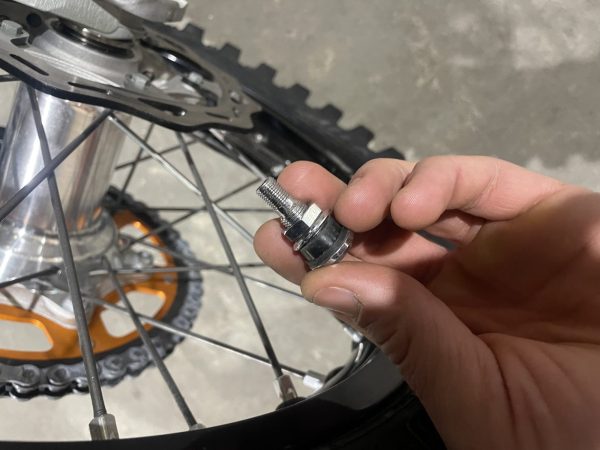 MOUSSE VALVE
TROUBLE:
Getting the bead seated correctly on your tyre after fitting a mousse tube can be rather tricky. If the bead is left unseated then the tyre can wobble at higher speeds.
TRICK:
This is a trick I picked up on one of our trips testing in Europe. Fit a tubeless tyre valve to the rim. This will prevent any dirt and water getting in the rim through the vale hole but it will also allow you to pressurise the tyre to push the bead out on the rim.
DIFFICULTY: 3
TIME: 15 min
COST: $10
TOOLS: Rubber Rim Plug
FREE TRICK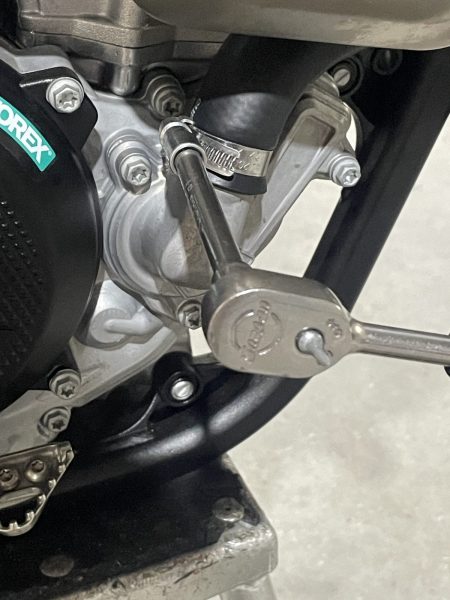 HOSE CLAMPS
TROUBLE:
Flat blade hose clamps can be tricky once they are worn and you spend the whole time fighting to keep the screw driver centred in the slot.
TRICK:
They also have a 6mm outer hex head that a socket will fit perfectly. Tighten the hose clamp up with a socket and you will have no chance of slipping.
DIFFICULTY: 1
TIME: 1min
COST: $0
TOOLS: Socket, ratchet
FREE TRICK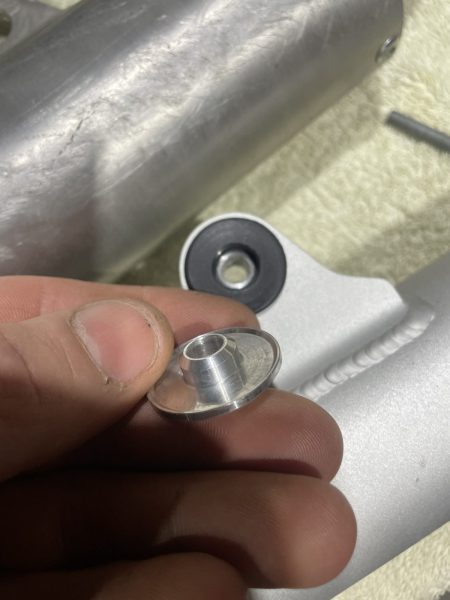 LOOSE MUFFLER
TROUBLE:
KTM mufflers use alloy spacers either side of the rubber grommets on their mufflers that squash up the rubber grommets to keep the muffler tight. These rubber grommets often shrink or wear and the mufflers end up loose even when the bolts are tight.
TRICK:
Remove the alloy spacers and file down the centre sections that slip into the rubber grommets. This way when the bolts are tightened the rubber grommets will be crushed tighter and prevent the muffler from wobbling around.
DIFFICULTY: 1
TIME: 5 minutes
COST: $0
TOOLS: File