In our first web exclusive 'Wild Ride of the Month' we head to the Top End for the 44th running of the legendary Kamfari mud race.
Kamfari 2015
Brad "Wonka" Williscroft, aka "The Black Piston", made a fairytale return to this year's Kamfari.
After seven straight victories and eight in total, Wonka put the boots aside last year when management commitments for the KTM Enduro Racing Team clashed with the race. This year, Wonka was free to return and mix it with the best riders in Australia's muddiest enduro.
With the dry season coming early, Kamfari threw up new challenges. While mud was still a major obstacle, there was less than last year and that meant more dust on the fire trails. The picturesque pandanus palms, head-high spear grass and ghostly paperbark trees make for an unforgettable scene. The receding creek levels offered less opportunities to wash the mud from the bikes. By the end of lap one, scorers and spectators were having difficulty reading race numbers.
With 62 bikes on the line, getting your bike to fire up quickly was imperative. As the gun fired at 10am, 2014 winner Daniel McInnes got a slow start. Wonka's selected line through the first quagmire did not pay off, with the front wheel of his KTM450EXC sinking in the mud and hurling the former champ over the 'bar.
McInnes wasted no time getting past the KTM but with both race favourites well down the pack, it was looking like Sherco-mounted Chris Warwick was going to run away with the race. Ayden Bridgford rode hard to keep pace with Warwick, but the extreme enduro rider pulled away until he misjudged a creek crossing half way through the first lap. The Sherco 300 was drowned, costing Warwick close to 10 minutes as he de-watered the bike and fired it back into life.
Williscroft's early mishap rattled him and he had two more falls on the first lap. McInnes kept a clear head and steady pace, working his way through the field, to take the lead by the end of the first lap. Wonka took an unscheduled pit stop to wipe the mud from his grips and take on clean goggles and gloves and was now three minutes behind.
Finally on lap six, Wonka made it past McInnes in the last wet section before a 2km dusty fire trail flanked by paperbark trees. This gave him the opportunity to pull some time. Warwick had made up substantial time and slotted into a comfortable third.
Over the next few laps, Wonka maintained the lead, pulling a few minutes each lap on McInnes, and just short of 4hr and 8min, Wonka emerged from the swamp to take the win with McInnes second and Warwick third.
Kamfari Top Ten

1. Brad "Wonka" Williscroft
2. Daniel McInnes
3. Chris Warwick
4. Scott Campbell
5. Mick Halliwell
6. Daniel Carty
7. Kurt Baxter
8. Adam Clay
9. Aidan Chamberlain
10. Rodney Black
Wonka's Weapon
What makes a good swamp buggy? Start with one KTM450EXC and add the following:
• Long range 11L fuel tank – KTM Powerparts
• Dry break filler cap with dust/mud cover – KTM Powerparts
• Stepped seat – KTM Powerparts
• Rekluse clutch – Sutto's Motorcycle Supply
• Rear lifting strap – Home made by Wonka
• Akrapovic slip on muffler – KTM Powerparts
• 52mm WP forks – Tuned by Wonka
• Solid rear brake disc – KTM Powerparts
• Scorpion Mid-Soft tyres – Pirelli
• Mousse tubes – Pirelli
• 13/50 gearing with Stealth rear sprocket – KTM Powerparts
Then re-route the crankcase breather, block off airbox gaps with course foam, stick foam under the front guard, lockwire the grips and cover the bike in silicon spray. Now you are ready to go!
What does it take to race in Darwin?
Scott Campbell is based in Sydney, but has always admired the Kamfari race. He has been reading about Kamfari for ten years, following the results of KTM's Brad Williscroft. A few weeks before the race, Scott contacted Wonka and got the low down.
After also speaking with enduro rider Tanya Hearn about the event, Scott's mind was made up and he quickly made plans to ship his bike up north. Scott is no stranger to enduro's and his list of achievements is impressive.
National events such as A4DE, Wildwood Extreme Enduro, Enduro-X and Yellow Mountain are just a few of his conquests. Internationally, Scott has raced GNCC, the New Zealand 3-Day Enduro, Oklahoma Hare Scrambles and won medals in four ISDE's.
Aided by his good mate Rick Barbour, Scott set about making plans and quickly realised shipping a bike to Darwin was expensive ($2500 return) so an alternative plan was hatched.
A skid was made to mount the bike in, allowing it to be shipped intact, as a "pallet" for only $640 return by TNT. A table top ute was booked in Darwin, along with some accommodation. Flights were next on the list and Scott found a few specials at the last minute.
Scott has proven that it is possible to race Kamfari for under $2000. Considering that the race is in Darwin and that he brought a mate along, the end price is pretty impressive. The only thing Scott did not calculate was excess baggage for his trophies and alcohol bill after celebrating his results. He finished fourth outright and took out the veteran's class and Rookie award!
Kamfari Kosts
• Return freight for bike – $640
• Return flights for two – $796
• Table top ute hire for four days – $240
• Budget accommodation for four days – $280
• Winning of vets class, Rookie award and 4th Outright – Priceless!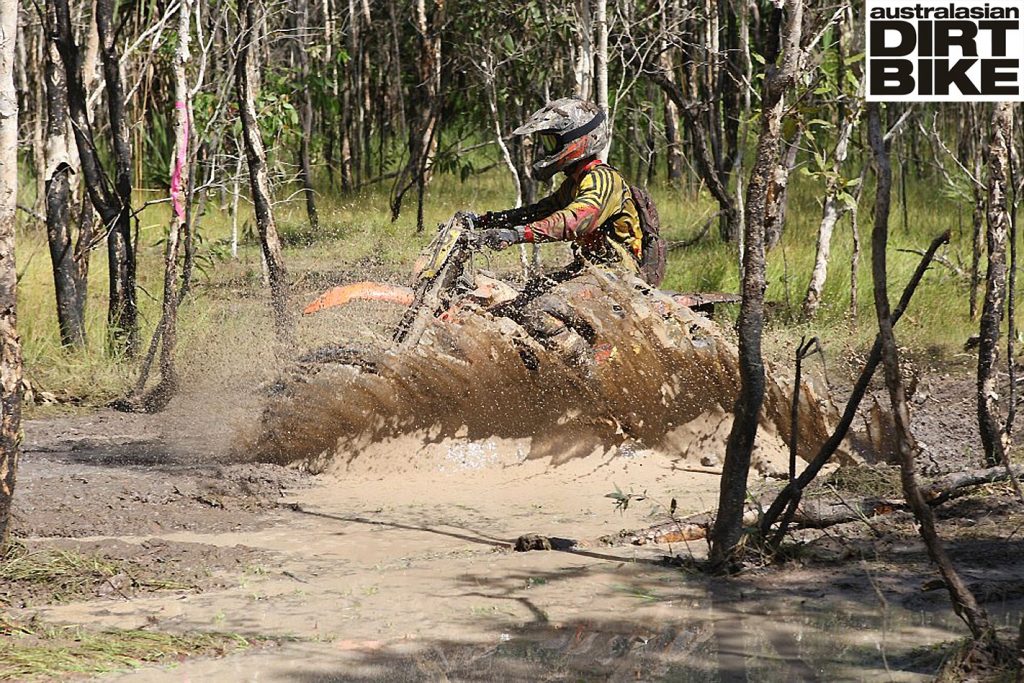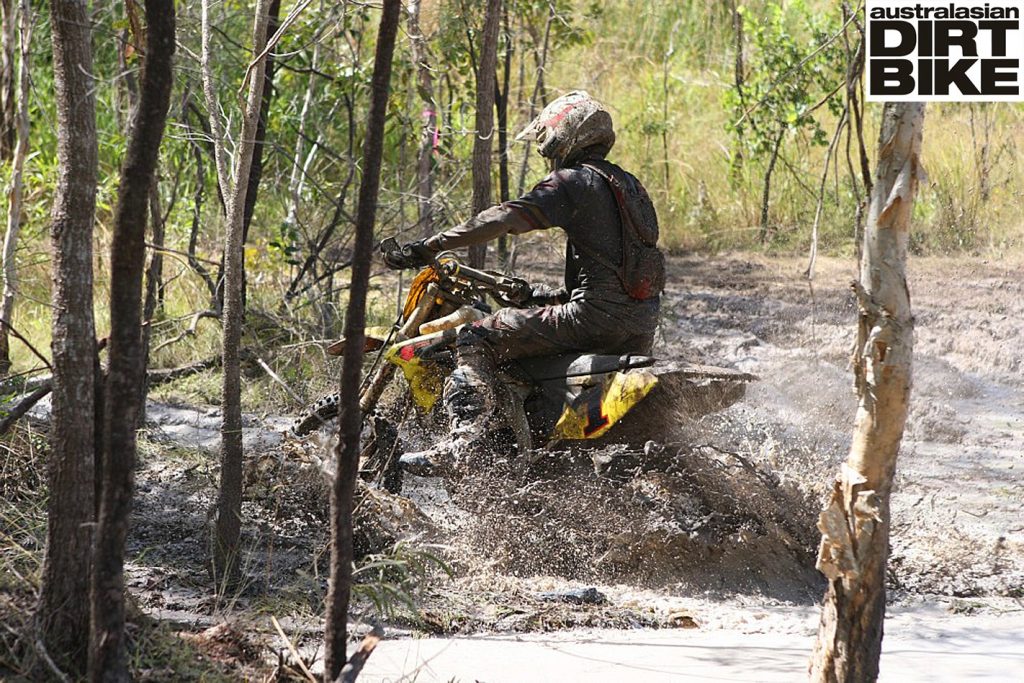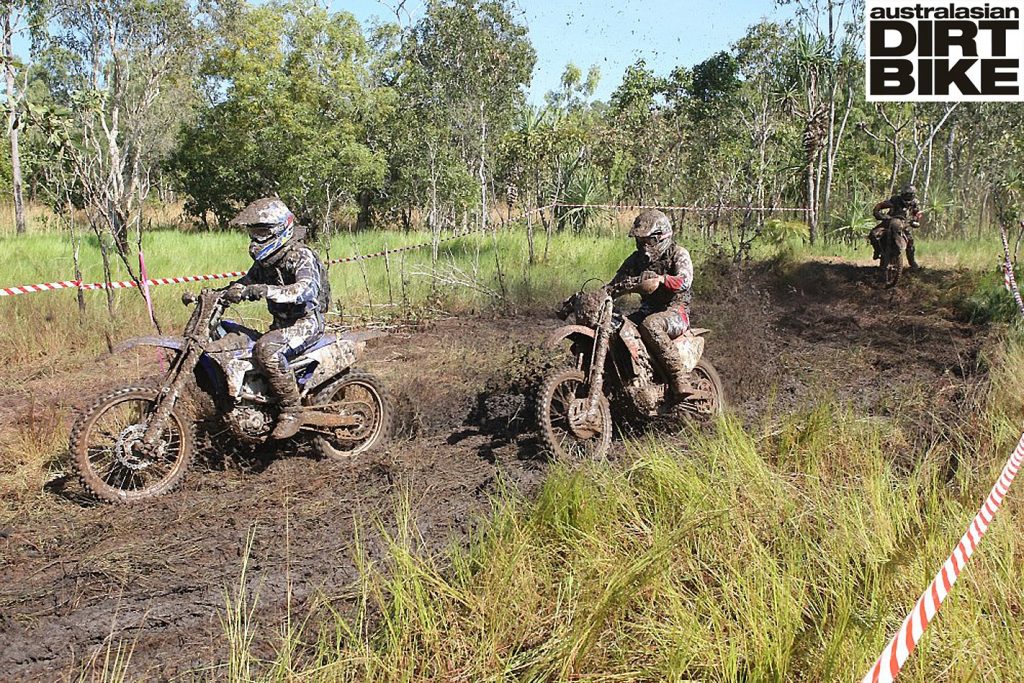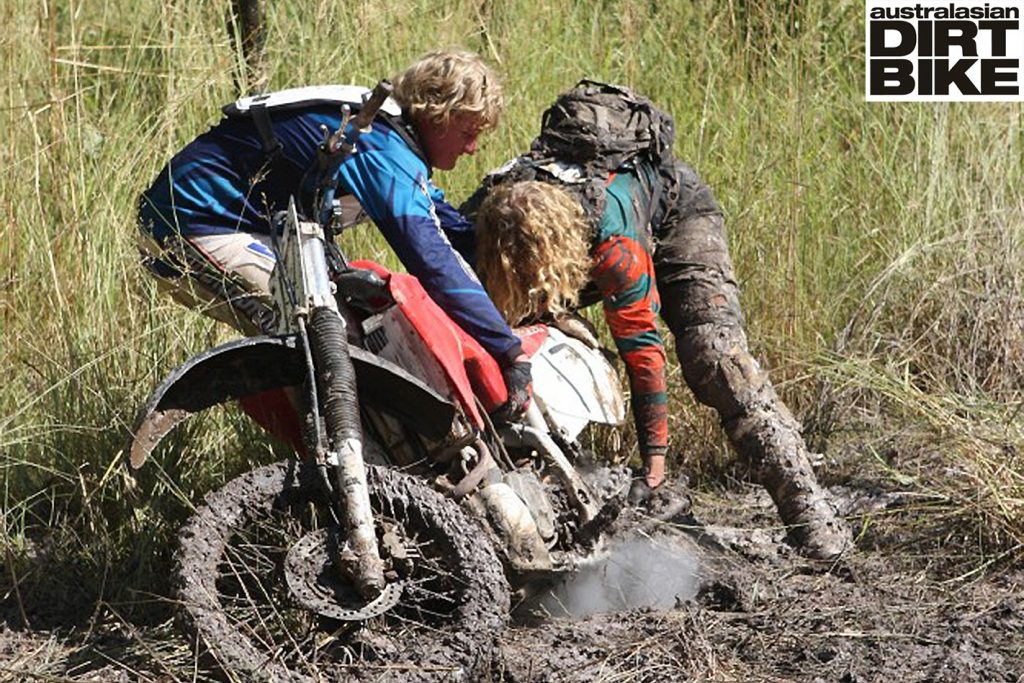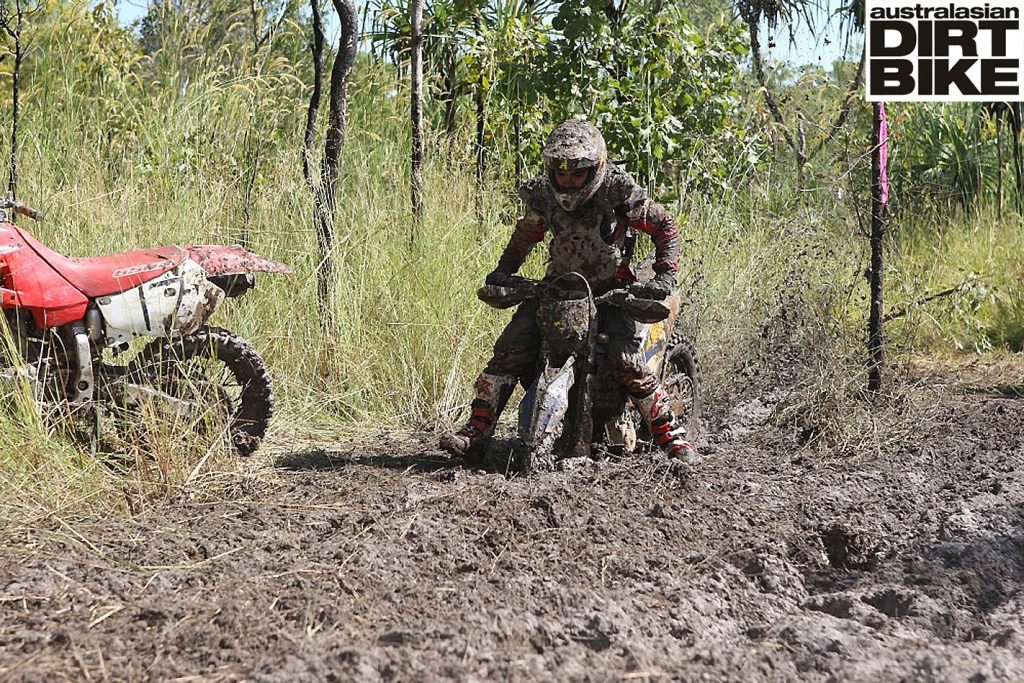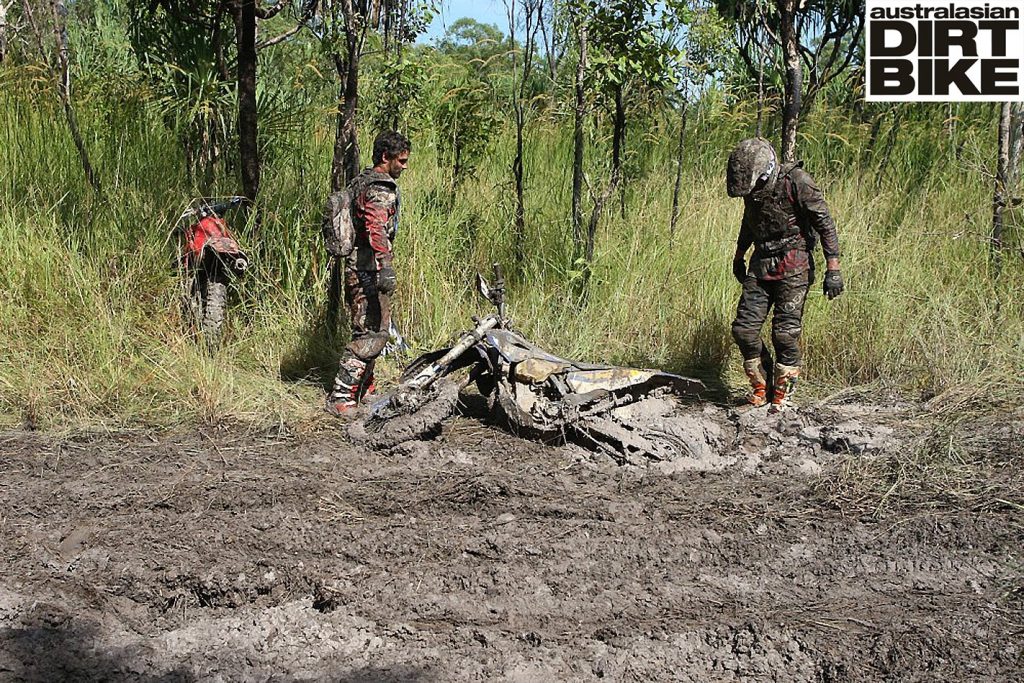 To receive the latest news, reviews and video highlights from the world of dirt bikes, sign up to our weekly newsletter here.