More power across the rev range.
New model release: 2023 Kawasaki KX250
The first priority of the latest update to Kawasaki's 2023 KX250 has been… well… more power!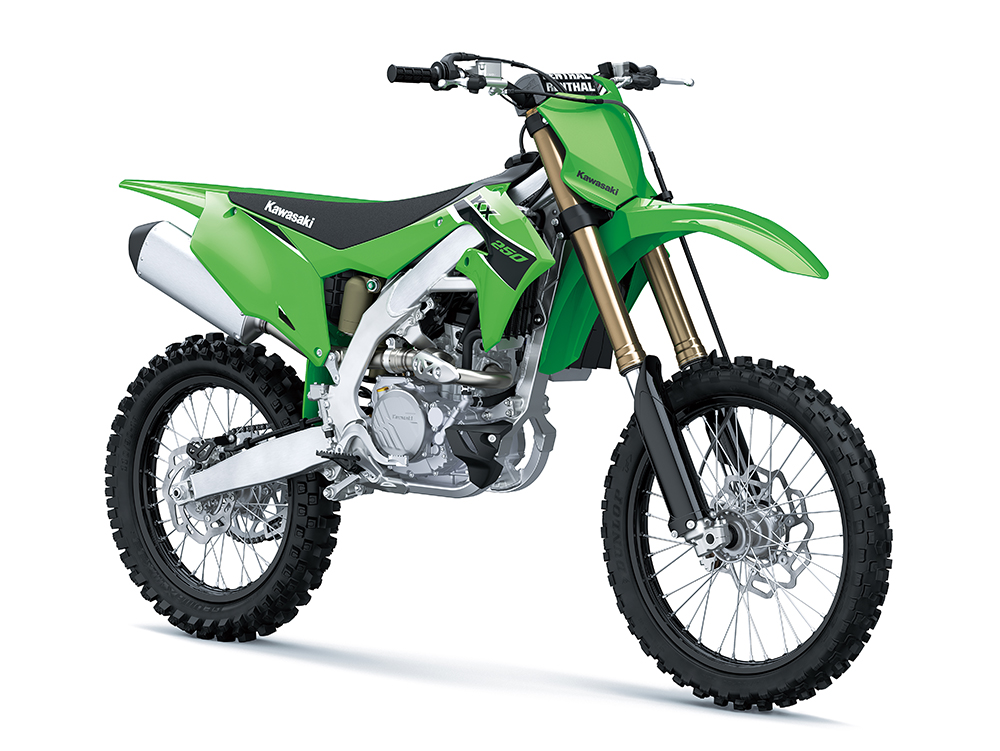 Kawasaki's engineers have managed to up the ante once again to extract even more power and torque from the hi-tech engine across the entire rev range. They've also tinkered with the hydraulic clutch to get a more direct feel and less play for better control over gnarly terrain.
More power = holeshot.
The KX250's stressed member power plant features finger-follower valve activation for race tuning, just like the KX450. Smaller intake valves with narrower pitch matched to the new piston crown for consistent reliability.
The dual injectors and intake ducts has also received an update with a straighter induction designed to help the engine breath even better for maximum performance.
All of this extra power is put to the ground through a fatter rear tyre (110/90-19) and Uni Trak rear suspension with dual low and high-speed compression adjustment.
The 2023 KX250 has a slightly taller first gear and the out-of-the-box KYB suspension settings is said to be a bit firmer tham the previous model.
The new model retains all the original goodies including the KX450-based aluminium perimeter frame, electric start, adjustable ergonomics, petal disc brakes, factory-style launch control and three separate engine maps (programmable with the accessory calibration kit).
Weighing in at 108kg with all fluids (full fuel tank), the new model also gets the signature Kawasaki Lime Green treatment.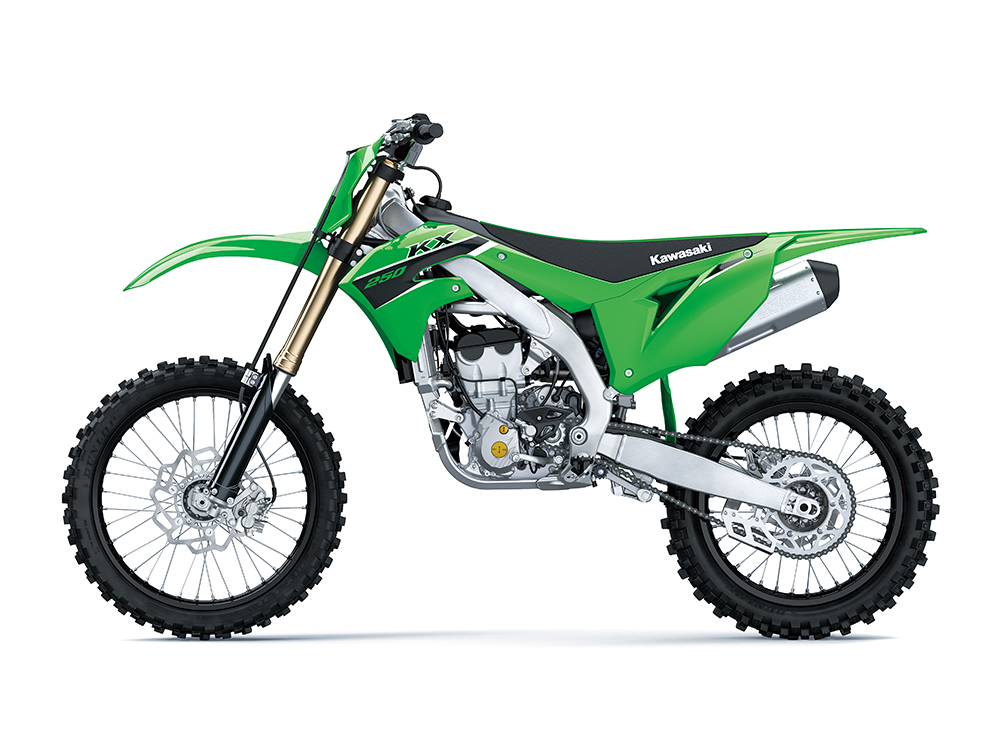 How much?
The 2023 KX250 is now on sale for $12,443 RRP
(ride away pricing includes dealer assembly and pre-delivery fees).
Contact you local Kawasaki dealer for more info.