If your headlight faces too high you won't see immediate dangers when riding at night. Here's our step-by-step guide on how to adjust your light beam
Adjusting your headlight beam
TROUBLE:
Your headlight beam reaches too far down the road although you have already wound down the adjustment screw as far as possible, making it difficult to ride at night.
TRICK:
Make up two extension brackets out of flat steel to angle the headlight down and bring the beam in closer to the front wheel.
DIFFICULTY RATING: 3/5
COST: $10
TIME: 10 minutes
TOOLS: Drill, bench grinder, die grinder, vice, centre punch, spanners, 6mm bolts, nuts and washers.
WARNING:
When drilling or grinding always wear eye protection and use cutting oil to prevent overheating of the cutting tool or drill bit.
STEP 1: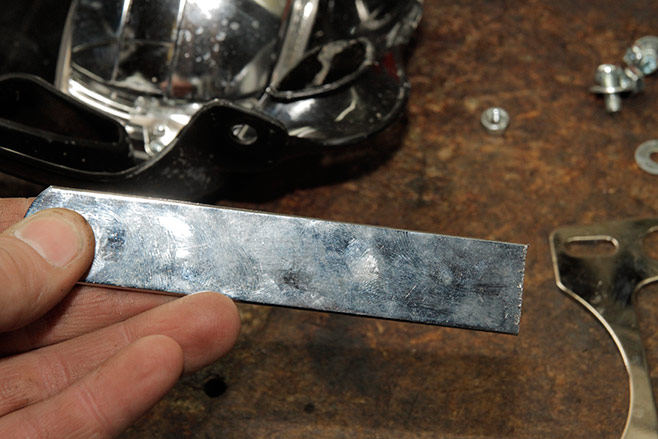 Take a piece of flat steel and hold it in a vice, then cut off two pieces that are 40mm long. Make sure the steel is not too thick. A piece of flat bar about 3mm thick is perfect for this job.
STEP 2:
Using vice grips to hold the pieces of steel, dress up the cut edges on a bench grinder, making sure they are free from burrs and sharp edges.
STEP 3: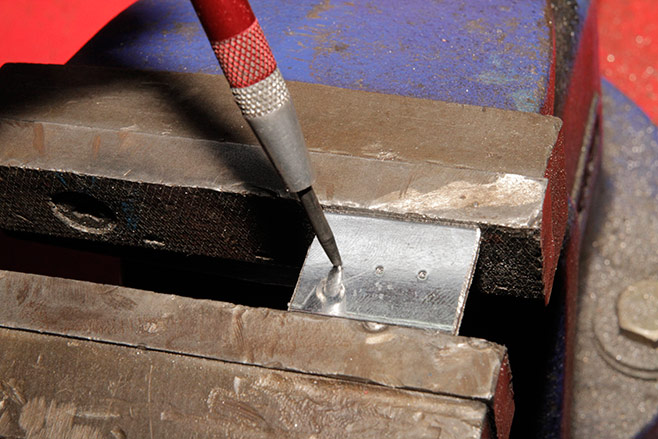 Hold the pieces in the vice again and centre punch three marks along the centerline about 10mm apart.
STEP 4: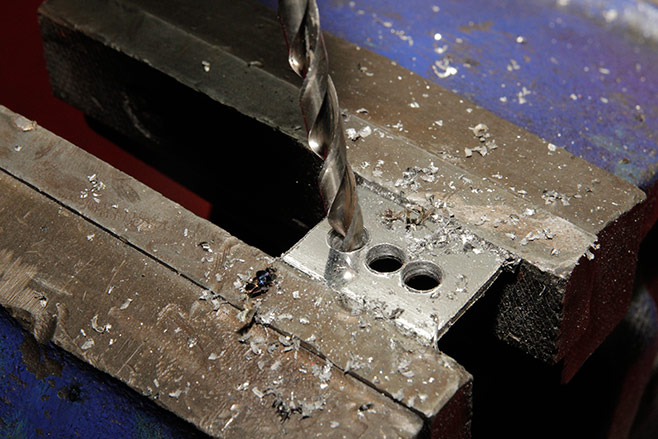 Drill the holes using a 6mm bit. Use some WD40 or cutting oil to lubricate the drill bit and prevent overheating.
STEP 5: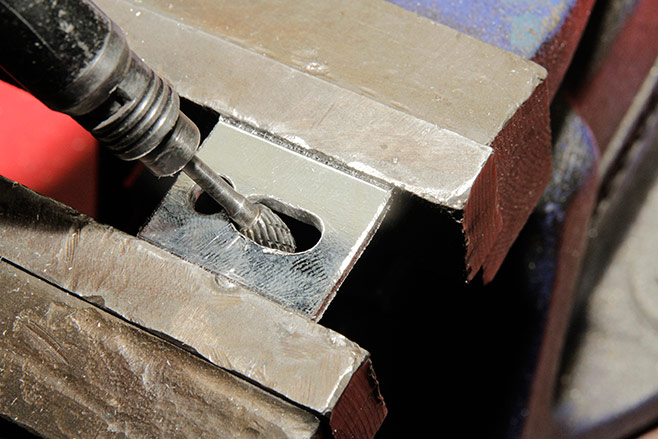 Use a die grinder or Dremel tool to grind out the metal in between the three holes to create a slot. Then clean up any burrs or sharp edges around the slots.
STEP 6: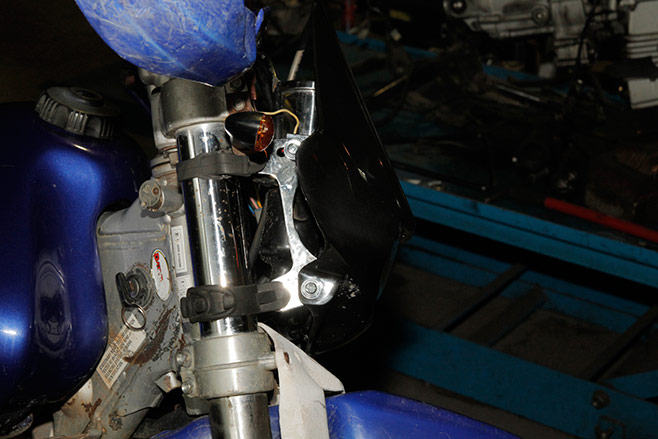 Bolt the new headlight extender brackets in between the top headlight brackets and the headlight frame on both sides. You will need two 6mm bolts, nuts and washers to fit them. Because the brackets are slotted, you will be able to adjust the headlight before tightening the bolts.
To receive the latest news, reviews and video highlights from the world of dirt bikes, sign up to our weekly newsletter here.