How can you take a pair of identical bikes and turn them into two completely different animals? That's what CDR has done with Chris Hollis's YZ450F AORC weapon and Daniel Reardon's YZ450F
Chris Hollis' CDR Yamaha YZ450F
How can you take a pair of identical bikes and turn them into two completely different animals? That's what CDR has done with Chris Hollis's YZ450F AORC weapon and Daniel Reardon's YZ450F motocross bike and neither of them feel like the stocker.
To Hollis's off-road machine, I had to drive to a private property hidden about 30 minutes west of Geelong, Vic where there were acres and acres of beautiful, rolling hills.
Two main tracks weaved their way through the property, which was filled with old, dead trees which really added to the vibe.
One track was an extremely rough motocross circuit while the other was a decent-sized enduro loop consisting of tight switchbacks, deep ruts, some sandy berms and wide-open grassy sections with a flat-out hillclimb to finish.
After gearing up and firing the big girl into life I headed off towards the enduro loop.
I really had to ride my way through it and come out the other side so that I could appreciate the kind of smoothness that this bike created.
The bike soaks up bumps and tree roots with ease. The problem comes when you try to ride this bike too aggressively, as if you are racing a last-chance qualifier on a supercross track.
This is where the bike becomes noticeably heavy, the suspension gets a bit on the soft side and you really notice that you can't change direction quickly.
The bike is designed and built to be raced for hours on end by a calculated rider and when this happens then the bike is a gem. If you try to bulldog it you will come off second best.
To read more on the Hollis CDR Yamaha weapon, make sure you grab a copy of ADB #430 July when it hits the stands on Monday! Don't miss out!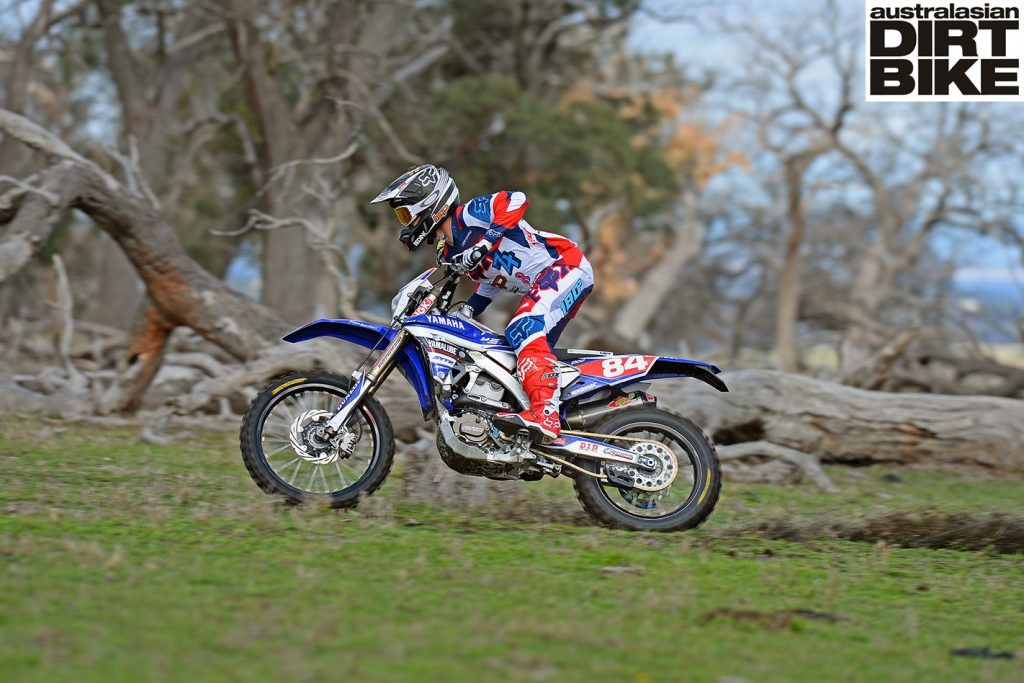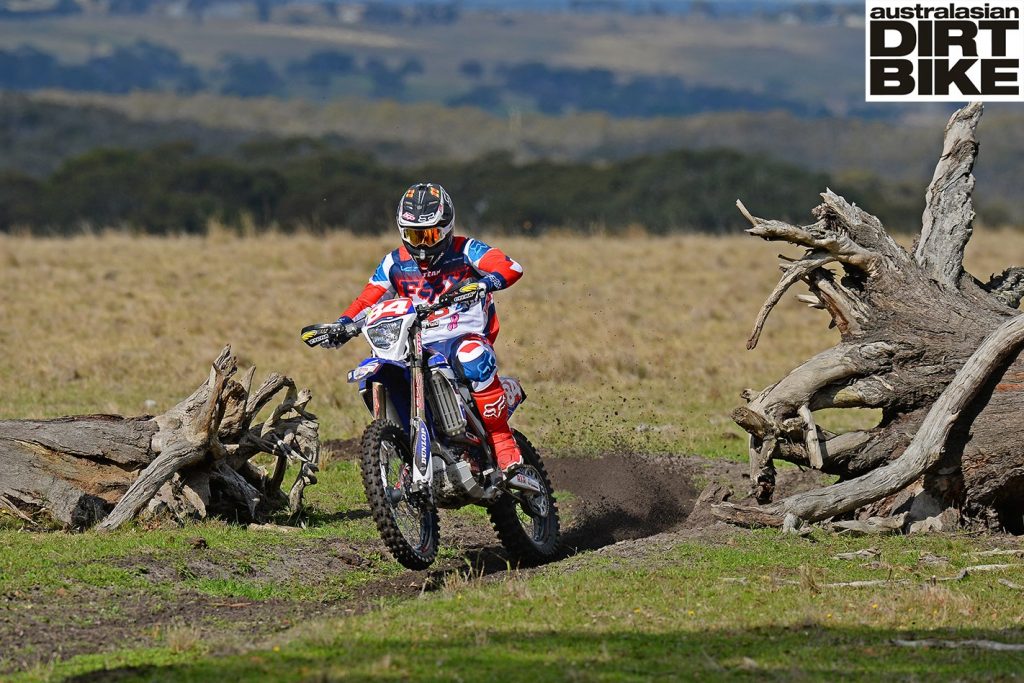 To receive the latest news, reviews and video highlights from the world of dirt bikes, sign up to our weekly newsletter here.