Yamaha has unveiled its 2017 motocross line-up.
There doesn't appear to be many changes to the 2017 Yamaha motocross line-up but if you dig deeper you'll find a few updates to the YZ250F and YZ450F.
The enduro models haven't received any changes but that's to be expected given the WR450F was all-new for 2016 and the WR250F was treated to a full overhaul in 2015.
2017 Yamaha YZ250F
The Yamaha YZ250F has seen the most changes of all the models, engineers have given it a New Cylinder Head and Intake System, Stronger Connecting Rod and Crankcase, Updated Transmission and Updated Frame and Suspension.
The updated cylinder head, to use Yamaha's words, features revised intake geometry for additional downdraft effect, matched to shorter intake funnel in the airbox, for improved top-end power. Inside the head, more aggressive camshaft profiles and valve springs boost output further, while larger valve seats ensure excellent sealing and reliability. The top-end power should be stronger, which would make the already quick YZ250F even faster.
Updates to the frame are aimed at improving lateral rigidity through revised engine mounts and a reshaped swingarm pivot section. The footpegs have also been lowered by 5mm and the suspension settings have been adjusted to match the updated frame. New gear dogs, revised tooth design and other small changes Yamaha claim have improved shifting and increased the overall durability of the powertrain.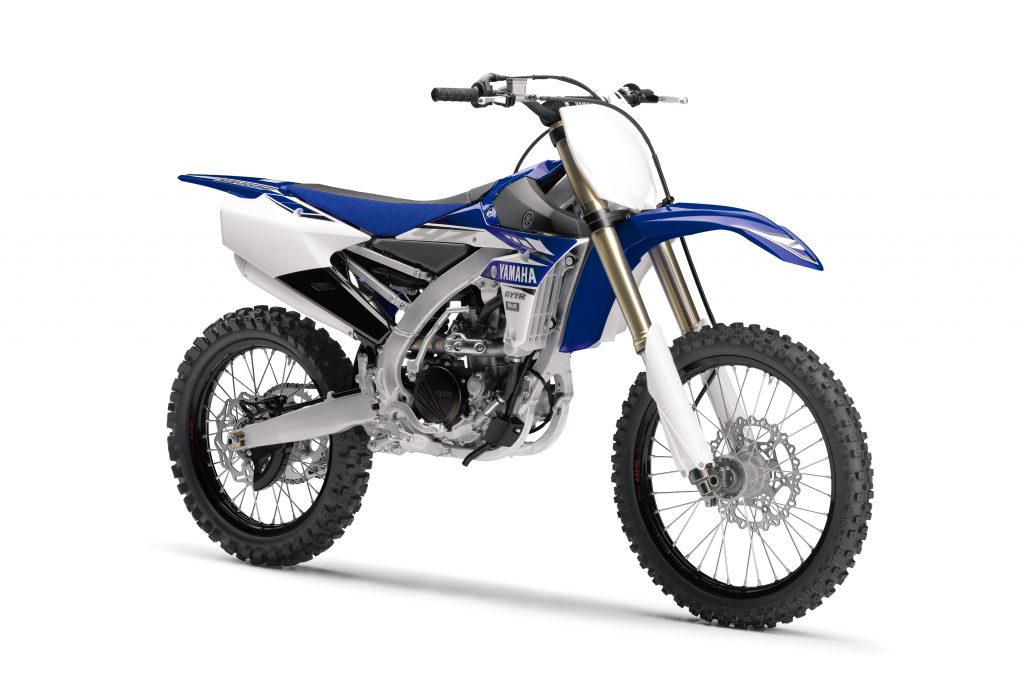 2017 Yamaha YZ450F
A new rear brake rotor and Bold New Graphics are the only notable changes to the 2017 YZ450F. The graphics are embedded into the plastics for extended durability but that's nothing new. The same shoulder-tearing 450cc engine hasn't been touched, that's not a bad thing because from testing the YZ450F and WR450F we know how strong that engine is.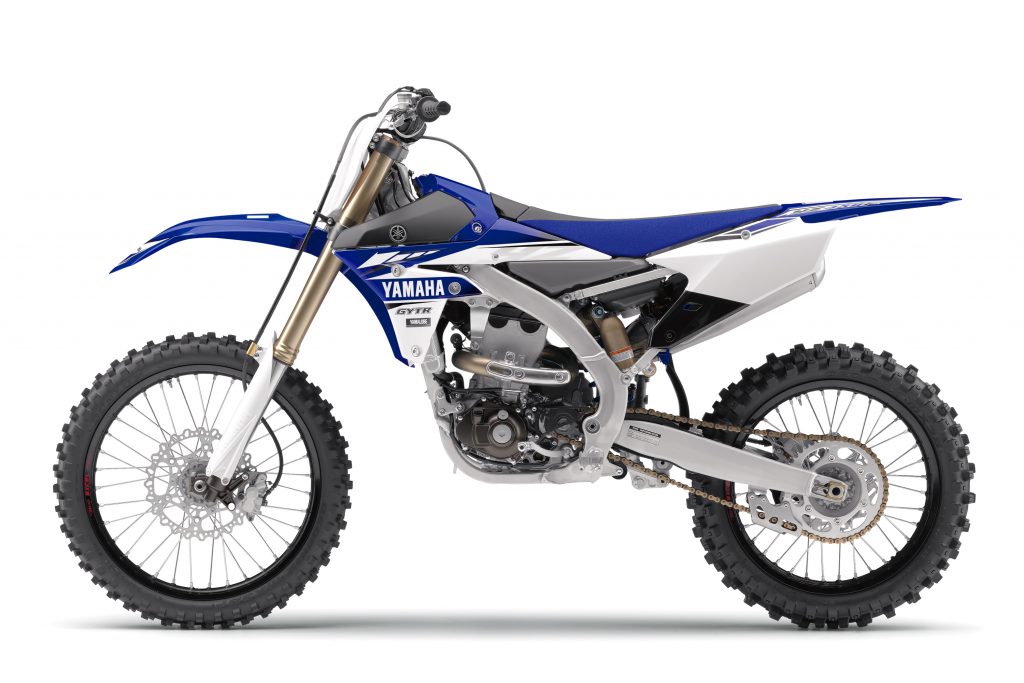 2017 Yamaha YZ125 & YZ250
The two-stroke Yamaha motocross range has received a minor change in the form of a new front brake rotor. The new rotor on the 2017 models is now 270mm, up from 250mm used on previous generation YZ125 and YZ250s. New brake pad material has also been used that Yamaha claims improves braking power.