Honda's Jed Beaton has won the third round of the Australian Motocross Championship in Albury NSW
Boost Mobile Honda's Jed Beaton has won the third round of the Australian Motocross Championship in Albury, New South Wales, and taken control of the series lead in the premier class. The race marked his first overall win beneath the Boost Mobile Honda banner.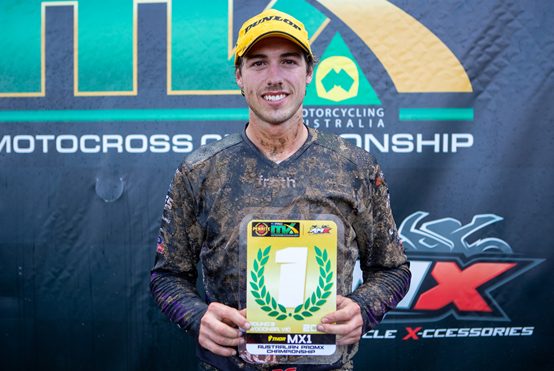 "This weekend was really challenging and the team worked really well," Beaton said. "The testing that we have done has paid off – I'm really getting comfortable with my bike and team. The goal is to win the championship, but the truth is that I did not know when those wins would actually come. I haven't really been chasing it – I have been patient."
Beaton holds a fourteen-point lead over second in the championship and will continue to build as the fourth round beckons.
"We still have some work to do. I learn more about the team and bike every time that we go out. This is my first year with Honda and I am so pumped to claim the series lead ahead of round four," Beaton concluded.
Boost Mobile stablemate, Kyle Webster, had an up-and-down day. '96' qualified first and built a rather convincing lead in moto one before a small mistake left him on the ground. Despite his best efforts to rebound, he could not get his bike to start and had to retire prematurely. Fifth was his ranking in moto two.
"It is a bitter pill to swallow. I had a forty-second lead in moto one, then a small mistake cost me the race. Moto two was not much better – I crashed twice and finished fifth. This year has been challenging to say the least, but there are a lot of races to go and I will give it my all. I have to get into the hunt," Webster proclaimed.
Honda Racing's MX2 stars stole the show. Brodie Connolly, aboard the Polyflor Honda CRF250R, just blitzed the field in moto one and pulled a commanding win. Third was his ranking in the second stint, which was more than enough to take the overall victory. Wisdom beyond his years was evident as he exercised a methodical strategy in moto two. Connolly sits second in the championship standings, just five points down on first.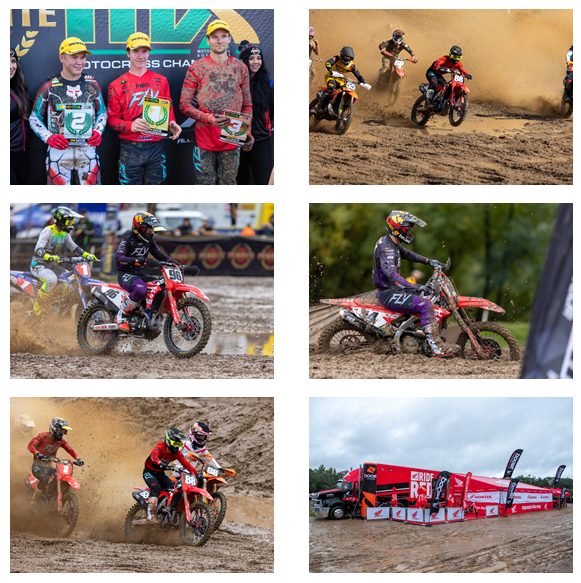 "I knew that I did not need to win the second race – the team told me on the pit board. The track was challenging and there was no need to take any chances. This marked my first race win and overall. I just could not be happier – I truly appreciate the team taking a chance on me," Connolly reflected with Albury in the rear-view mirror.
Wilson Todd, racing a Terrafirma Equipment Sales CRF250R, performed well in difficult circumstances. Still not fully race fit due to the injuries suffered at the first event, as well as a virus and irritations, he rode two clever motos to finish third on the day. Todd is still the MX2 championship leader.
"The overall position is not where I want to be, but I am happy to leave with the series lead. I'm racing back to full fitness and feel that we are almost there. We have three solid weeks ahead and I am really looking forward to Maitland in May," said Todd.
Thrilled and excited about what is to come, Yarrive Konsky (Team director) has his sights set on making sure that the team's riders have the tools necessary to continue to deliver at this level. "Everyone has been putting in a massive effort and the results are rewarding for everyone involved. I am very thrilled for Brodie and Jed. I am proud of Wilson too; he is battling a lot behind the scenes and continues to put in the work without any complaints. Kyle, in addition, showed everyone that he has the speed and ability to win. We will work closely with him to get back on top," Konsky stated.
Video link – Recaps from all riders
88 – Brodie Connolly – Video Recap:
1 – Wilson Todd – Video Recap:
14 – Jed Beaton – Video Recap:
96 – Kyle Webster – Video Recap: