KTM reveals Cairoli and Prado Special Editions | News
KTM has announced two new limited edition models the KTM 250 SX-F PRADO and the KTM 450 SX-F CAIROLI.
2019 was a year of domination for KTM's Jorge Prado where the young Spaniard demonstrated his talent, dedication and consistency to take his second consecutive FIM MX2 Motocross World Championship title. With 31 moto wins and 16 overalls including 14 1-1 finishes this season, the 18-year-old has been nothing short of exceptional aboard his Red Bull KTM Factory Racing KTM 250 SX-F, which earned its 11th title win from the last 12 campaigns.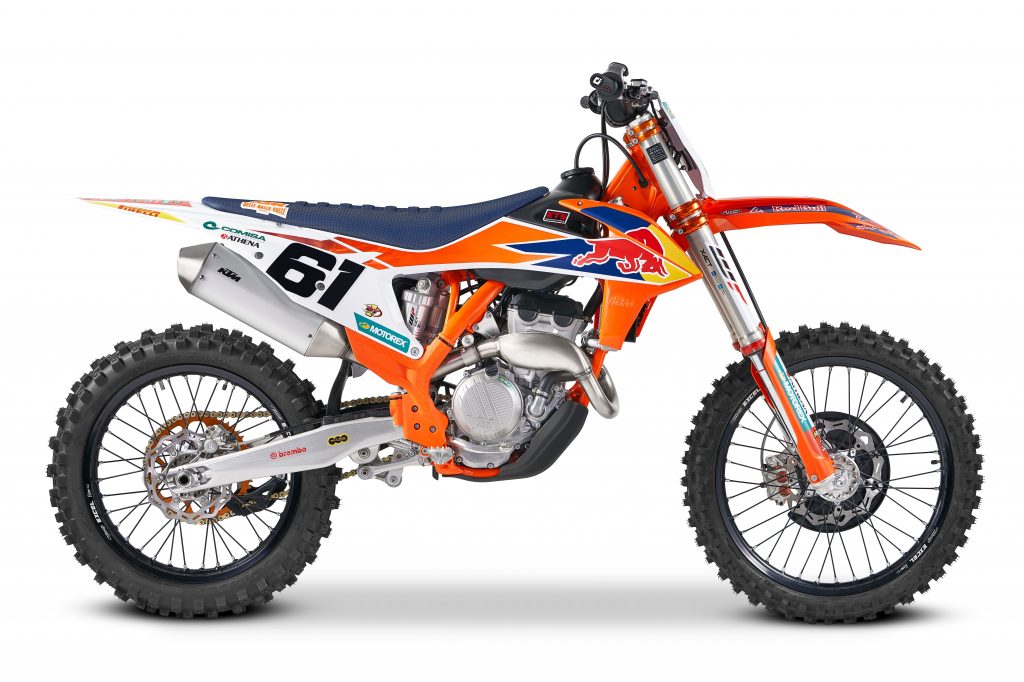 The 250 SX-F PRADO offers premium components such as Factory triple clamps anodized in orange, a composite skid plate, Selle Dalla Valle Factory seat, orange frame, semi-floating front disc, a front brake disc guard, an orange rear sprocket, a Regina gold chain and Red Bull KTM Factory Racing style graphics with Prado's number '61' front and rear.
The KTM 450 SX-F CAIROLI features the same factory-style components as the 250 SX-F PRADO but with Red Bull KTM Factory Racing graphics with Cairoli's #222.
"My bike is something really special to me and over the years we have made so many big steps in development of the KTM 450 SX-F as we hunted success at the races. A lot of work went into the latest generation of the 450 and I love racing as much as I always have. To have this tribute from KTM is very humbling. To see riders out there with the number 222 on a bike that looks so much like my Red Bull KTM Factory Racing machine is really cool. It's an exceptional bike that has been developed by the best engineers in the world, and this is a really special model. I look forward to seeing them out there," said Cairoli.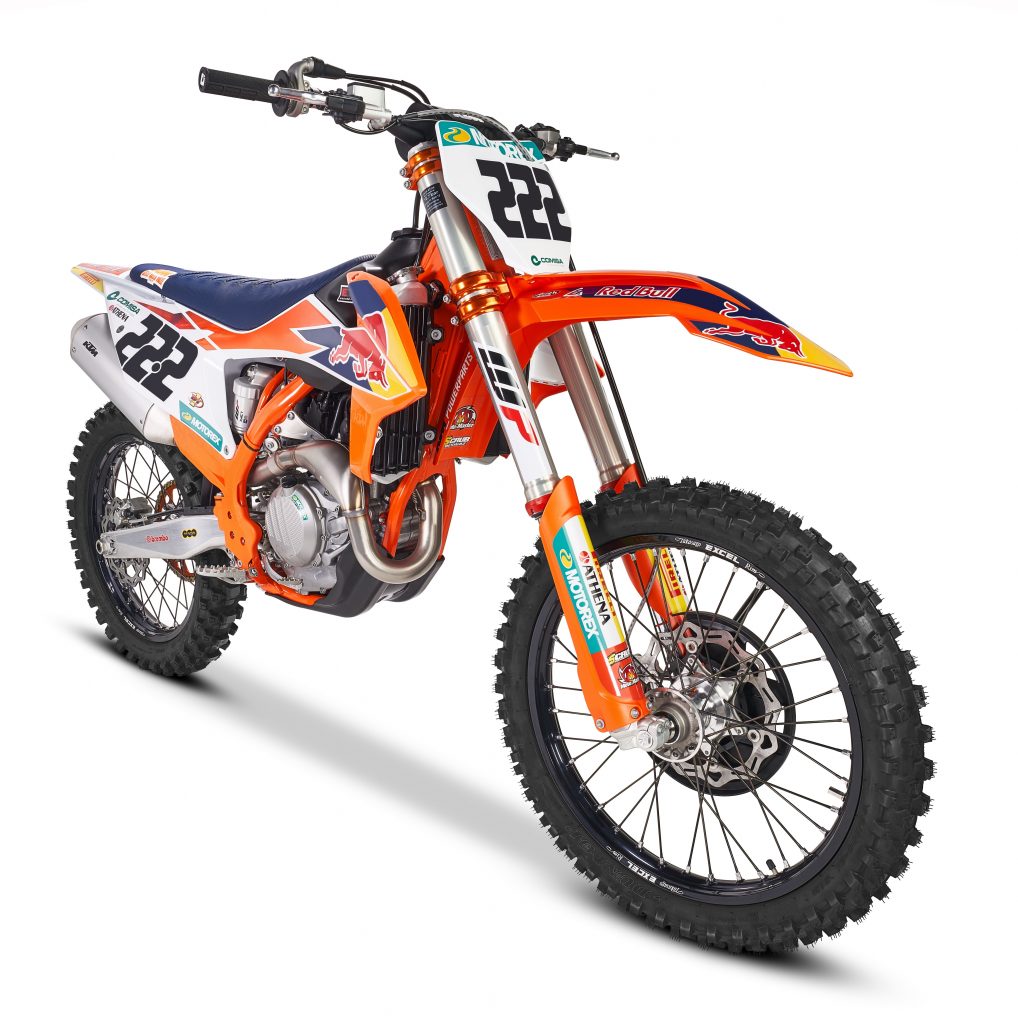 The KTM 450 SX-F CAIROLI will arrive in KTM dealers across Europe at the end of October, whilst the KTM 250 SX-F PRADO will be available at authorized European KTM dealers in December. KTM Australia hasn't confirmed if these two models will be available down under.