Toby Price drops to fifth overall in Rally du Maroc | News
Red Bull KTM Factory Racing rider Toby Price has given up the overall lead in the Rally du Maroc after losing time in Stage 4 due to navigational issues.
Stage four of the 2019 Rally du Maroc, although cut down from its initial length, still presented a huge challenge to all competitors with 311 kilometres of mixed terrain through the Moroccan desert. Riders once again received their road books just minutes before entering the stage ensuring navigation was key to securing a good result.
Topping the previous day, Price had the unenviable task of opening the penultimate stage of the rally. Arriving first at the stage's more challenging sections, Price lost valuable minutes to ultimately finish 15th fastest. However, lying a strong fifth overall going into the final stage and with an advantageous start position, the Australian will be aiming to make up that time lost and secure a strong finish.
"It wasn't the greatest day for me today and the results don't really reflect our performance," said Price. "Things were going really well this morning but right before the fuel stop the road book didn't really include all the information we needed and the road that was meant to be there had been washed away. I spent a lot of time trying to figure that out and by the time I had found the way the other guys had all caught up. Overall, I'm really pleased with how I'm riding – I feel good and we have a nice set-up ahead of Dakar. Joe my mechanic has been doing some really good work on the bike so I'm happy."
Stage five of the 2019 Rally du Maroc, the final of the event, leads riders north back to the city of Fes for the finish. Of the 456 kilometres covered, 166 will be timed special. Riders will once again face the fast, rocky tracks and high average speeds as seen on the very first stage of the event.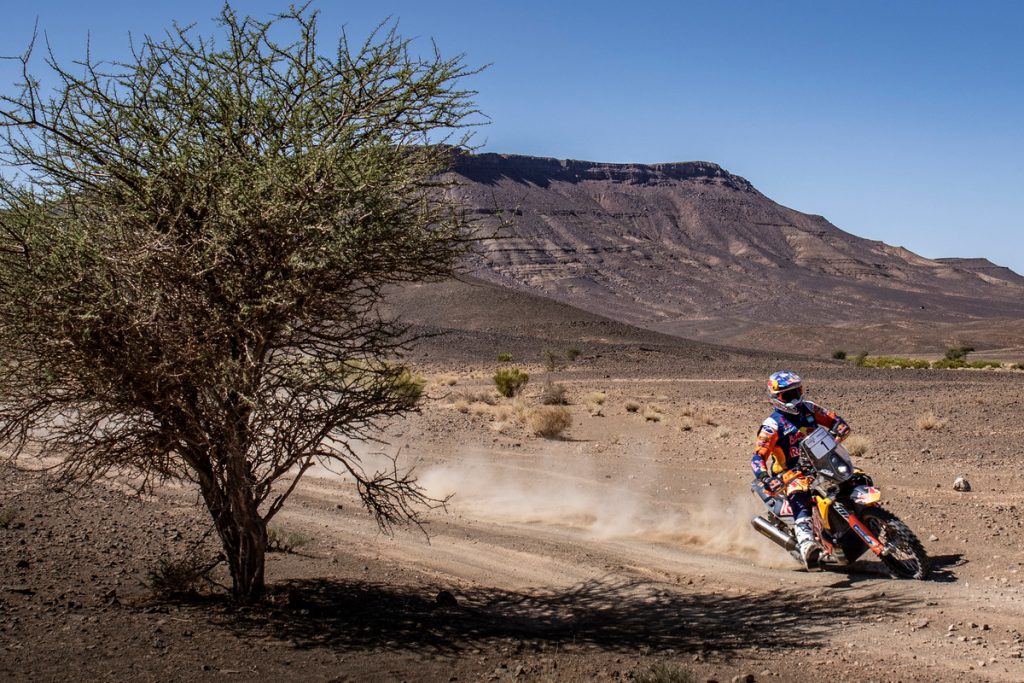 Provisional Results – Stage 4 Rally du Maroc 2019
1. Paulo Goncalves (POR), Hero, 3:37:11
2. Ricky Brabec (USA), Honda, 3:38:09 +58 seconds
3. Andrew Short (USA), Husqvarna, 3:38:41 +1:30
4. Pablo Quintanilla (CHI), Husqvarna, 3:41:33 +4:22
5. Adrien Van Beveren (FRA), Yamaha, 3:41:48 +4:37
15. Toby Price (AUS), KTM, 3:55:51 +18:40
Provisional Standings – Rally du Maroc 2019 after 4 of 5 stages
1. Andrew Short (USA), Husqvarna, 15:45:25
2. Pablo Quintanilla (CHI), Husqvarna, 15:45:53 +28 seconds
3. Ricky Brabec (USA), Honda, 15:47:31 +2:06
4. Joan Barreda (ESP), Honda, 15:50:29 +5:04
5. Toby Price (AUS), KTM, 15:53:30 +8:05