Tough weekend for Lawrence in Latvia | News
Honda 114 Motorsports' Hunter Lawrence had a tough return to racing at the MXGP of Latvia after missing three rounds of the FIM Motocross World Championship due to injury.
The young Aussie was running fourth in Moto 1 when he crashed hard, hitting his head in the process. The on-site medical crew advised Lawrence not to race the second moto for concerns he had a concussion.
"Crash Bandicoot had fun being back at the GP's this weekend, was running fourth in Moto 1 until I had a freak crash and hit my head pretty bad," said Lawrence after the race. "After being told eight times by the nurse I couldn't get back on my bike as I was knocked out for a while. Fingers crossed my head will heal up as soon as possible so I can be back. I will be back just as strong. Thanks to everyone that supports me I can't do it without you and everyone back home."
Countryman Jed Beaton also had a tough weekend. The Kawasaki rider placed 14th in Race 1 and 10th in Race 2 for 13th overall. He retains his fifth place position in the championship standings.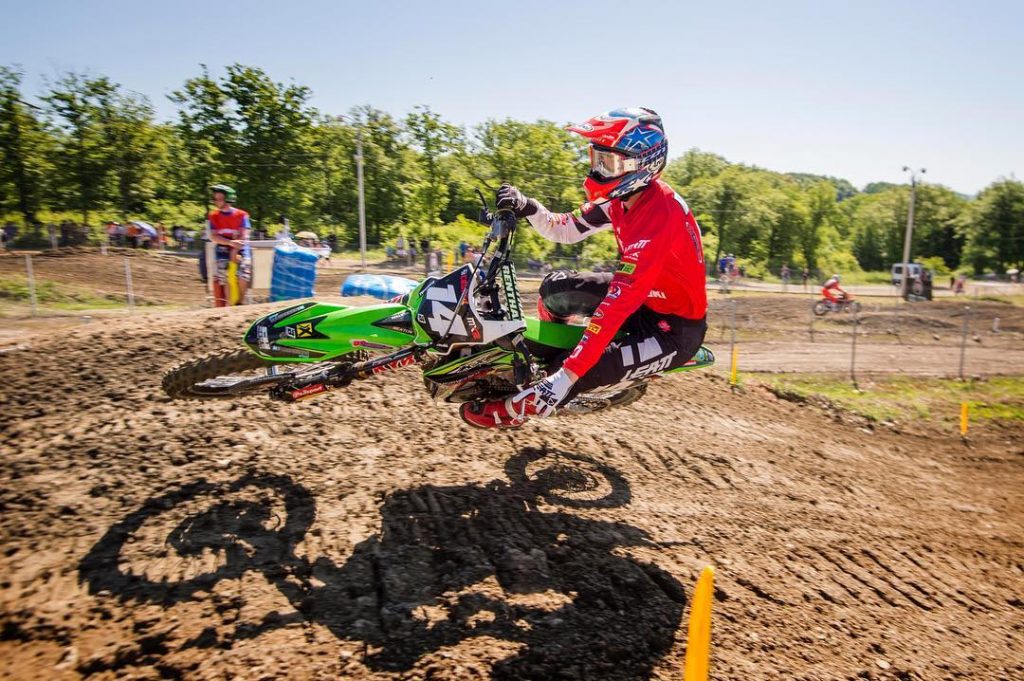 Coming into the MX2 races this weekend many eyes were on Red Bull KTM Factory Racing's Pauls Jonass and Jorge Prado but at the start of MX2 race 1 it was Rockstar Energy Husqvarna Factory Racing's Thomas Kjer Olsen who made the biggest impression.
Olsen took the holeshot and led Jonass while Prado clipped the back of Rockstar Energy Husqvarna Factory Racing's Thomas Covington and went down. With the threat of Prado missing Jonass was able to focus on catching Olsen but the tall Dane out rode Jonass leading every single lap to the checkered flag.
Behind the two front runners was originally STC Racing Husqvarna's Henry Jacobi. Jacobi held 3rd for 7 laps before a charging Covington made it past the German.
2 laps after Covington's pass on Jacobi, Kemea Yamaha Official MX2's Jago Geerts passed the #29 and 2 laps after that Geerts' Teammate Ben Watson did the same. At the finish Olsen beat Jonass, Covington, Geerts, and Watson while Jacobi took 6th.
Race 2 was a redemption race for Prado as he took his 7th Fox Holeshot of the season and sprinted away from the field. Jago Geerts had an amazing start in second ahead of Watson, Olsen, and LRT KTM's Davy Pootjes. By lap 7 Olsen was getting into a flow and the next lap made a pass on Watson and Geerts directly after.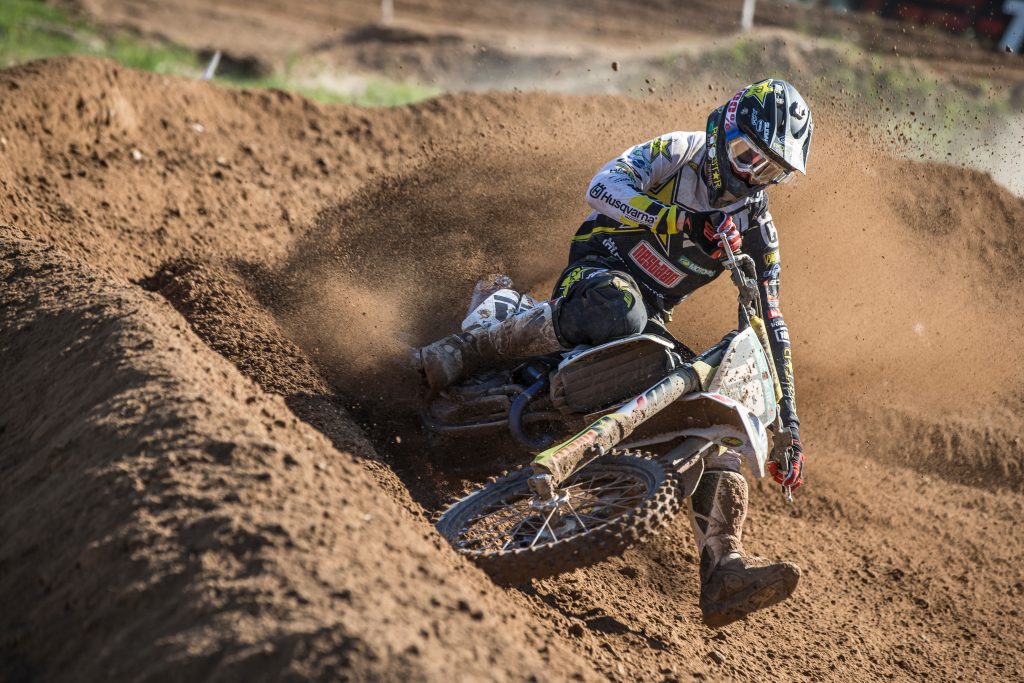 Though Olsen was in 2nd Prado was long gone but Jonass was fighting his way forward from 13th on lap one. As Prado led he fell in the first turn just before Pit Lane which essentially cost him his entire advantage over Olsen.
Prado would however rebound from the mistake well and regain a gap with the help of an error from Olsen. Across the finish Prado took the race win by 2.6 seconds over Olsen, Geerts, Watson, and Jonass. In the overall classification Olsen claimed his second Latvian GP victory in 2 attempts while Geerts achieved his first career MX2 podium in 2nd and Jonass took 3rd.
Thomas Kjer Olsen stated: "It is a good feeling winning and I don't know, there is something about this place that I really like. I have always had a good feeling here even in my European Championship days. It kind of reminds a little bit of Denmark but this is how I want to ride every weekend."
Jago Geerts: "It was a really good weekend for me, my riding was good all weekend, just two solid races and second overall is really good for me."
Pauls Jonass: "The home GP is always a little more difficult than the others but overall I'm really happy to be on the podium. The fans were really crazy, I could hear them when I made every single pass which was really good, they pushed me forward and I'm really thankful for everyone who came to support me, it helped a lot!"
MX2 Overall Top Ten: 1. Thomas Kjer Olsen (DEN, HUS), 47 points; 2. Jago Geerts (BEL, YAM), 38 p.; 3. Pauls Jonass (LAT, KTM), 38 p.; 4. Jorge Prado (ESP, KTM), 36 p.; 5. Ben Watson (GBR, YAM), 34 p.; 6. Calvin Vlaanderen (RSA, HON), 26 p.; 7. Henry Jacobi (GER, HUS), 24 p.; 8. Michele Cervellin (ITA, HON), 23 p.; 9. Davy Pootjes (NED, KTM), 21 p.; 10. Iker Larranaga Olano (ESP, HUS), 21 p.
MX2 Championship Top Ten: 1. Pauls Jonass (LAT, KTM), 304 points; 2. Jorge Prado (ESP, KTM), 282 p.; 3. Thomas Kjer Olsen (DEN, HUS), 266 p.; 4. Ben Watson (GBR, YAM), 210 p.; 5. Jed Beaton (AUS, KAW), 174 p.; 6. Calvin Vlaanderen (RSA, HON), 156 p.; 7. Jago Geerts (BEL, YAM), 140 p.; 8. Henry Jacobi (GER, HUS), 128 p.; 9. Vsevolod Brylyakov (RUS, YAM), 127 p.; 10. Conrad Mewse (GBR, KTM), 126 p.