2007-11 KAWASAKI KLX250S | Used Bikes
THE KLX250S IS THE ultimate dualsport for a beginner on a budget. They are learner legal and learner friendly.
They have a lower seat than a normal trailbike and a less aggressive power curve, making them easy to handle.
They have electric start and come with plush suspension that handles road riding as well as gentle off-road terrain. These bikes are the kind you can commute to work on as well as take into the forest on the weekend for trailriding.
They do come with pillion 'pegs for doubling but the suspension is not ideal for doing this for long distances or for doubling anyone of any real size. The only big issues with these bikes are when people try to out ride them or use them for things they weren't intended for.
For example, they are not intended to commute up and down the freeway. I know most people are laughing right now and saying who would want to ride one at 110km/h down the freeway but I'm telling you right now I get many of these bikes coming in with the engines completely fried because the owners have tried to hold them wide open on a freeway.
If you are going to use one to commute on the road then they are only intended for low-speed, shorter commutes.
They are also not intended for Graeme Jarvis wannabes to get on and start throwing them over logs or down rock ledges. They are a beginner-level trailbike.
If you want to go venturing into anything more than fire roads or easy singletrack then you might want to look at upgrading. They do make a great first bike for a learner.
If you are looking at buying one secondhand then make sure it starts easily with a push of the button off the battery and idles smoothly with no rattles.
The valves are generally strong on these bikes but if they have been abused or not serviced well then the timing chains can rattle or they can become hard to start due to worn piston rings.
Ride the bike and make sure the clutch doesn't slip and that all gears can be selected and work correctly. Then take a good look over the frame and suspension for any signs of abuse or poor maintanence.
If someone has been trying to jump a KLX then there can be cracks or wheel, steering and frame bearings can be worn and need replacing. I often see these bikes get purchased by young learners who either don't know any better or just don't care enough to service their bikes as regularly as they should.
Ask the owner if they can supply a service history. This is always a good sign that the bike has been looked after.
If they haven't been serviced regularly then the air filter may be filthy or have started to rot and the oil will be black and not lubricating the engine as well as it should be, leading to premature wear. Look after your bike well and it will, in turn, reward you with many hours of trouble-free riding.
Technical Editor Mat Boyd
Price Guide
New
2007 $6999
2008 $6990
2009 $7499
2010 $6999
2011 $6999
Second Hand
2007 $2000 – $2400
2008 $2100 – $2500
2009 $2550 – $3050
2010 $2750 – $3300
2011 $3000 – $3550
Prices are quoted from redbook.com.au
Market Equivalent
07-11 Yamaha XT250
$2050 – $3000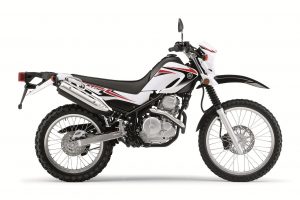 2012 Honda CRF250L
$3100 – $3700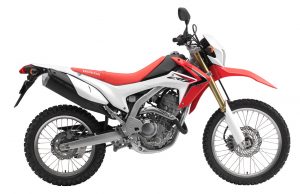 07-08 Honda XR250L
$2850 – $3850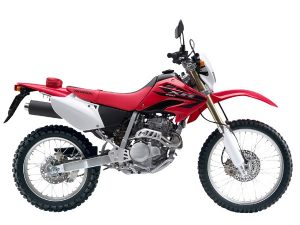 07-11 Suzuki DR-Z250
$2200 – $3750