Noel Partridge bought his 2011 Suzuki RMX450Z after riding a demo and says it met his criteria of what he was looking for
Noel Partridge's 2011 Suzuki RMX450Z
Noel: Why I bought it
I rode a demo and really liked it – I was after something with a good, solid motor, and it met that criteria. It has fuel injection, too, so I wouldn't need to bother with jetting. It was also on special!
What I've done to it
This bike does a lot of work in tight, technical trail, so it's not pretty, but it works very well! I have a Rekluse clutch to make life easier on me (Noel is 68!) and a Kouba Link lowering link bolted to the rear shock to help me get my feet on the ground in technical stuff. I also use Pivot Pegz and an FMF Powercore muffler. I need it protected from my numerous get-offs as well (laughing), so it has Force radiator guards and a solid B&B
Enduro bashplate.
How it goes
The fuel injection is brilliant through the altitude variations I ride in, now I have sorted the fuelling and the engine power is more than enough for me. Even in the tight stuff, though, where I spend most of my time, it handles it all without getting hot or misbehaving – unless I have stuffed up! With the Rekluse clutch, lowering link and other mods, the bike is as easy to ride as I need it in tight, snotty trail – which is how I like it!
Would Noel recommend it?
Certainly! I did have some trouble with the valve clearances early on, but I have that sorted now (it had a bad set of valve springs) and it's been pretty flawless. As you can probably tell, it gets a hammering, and is still going strong!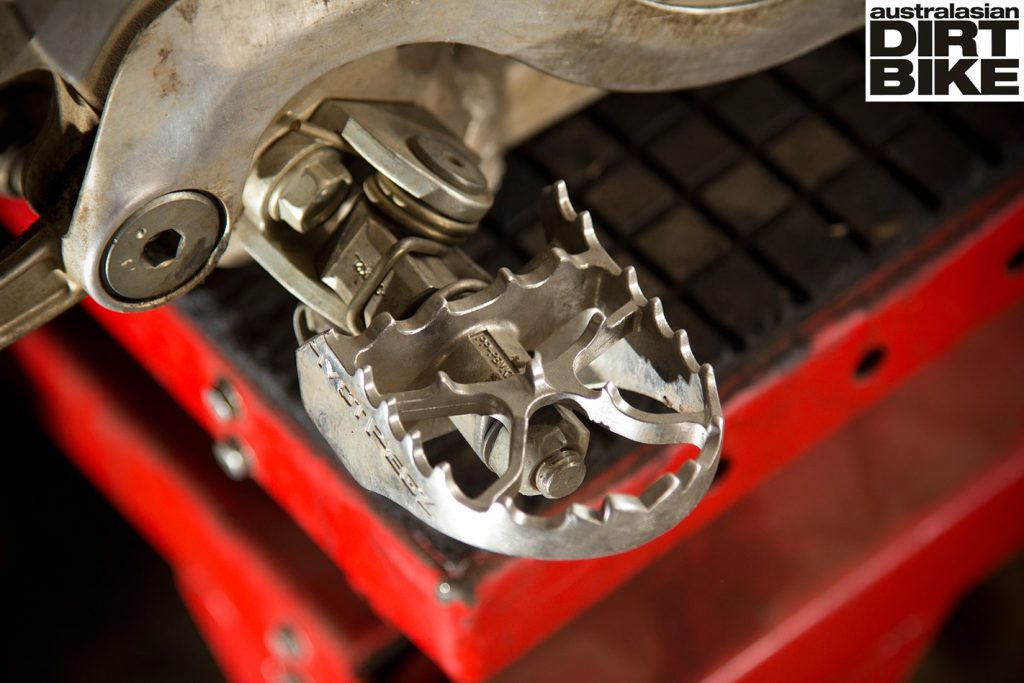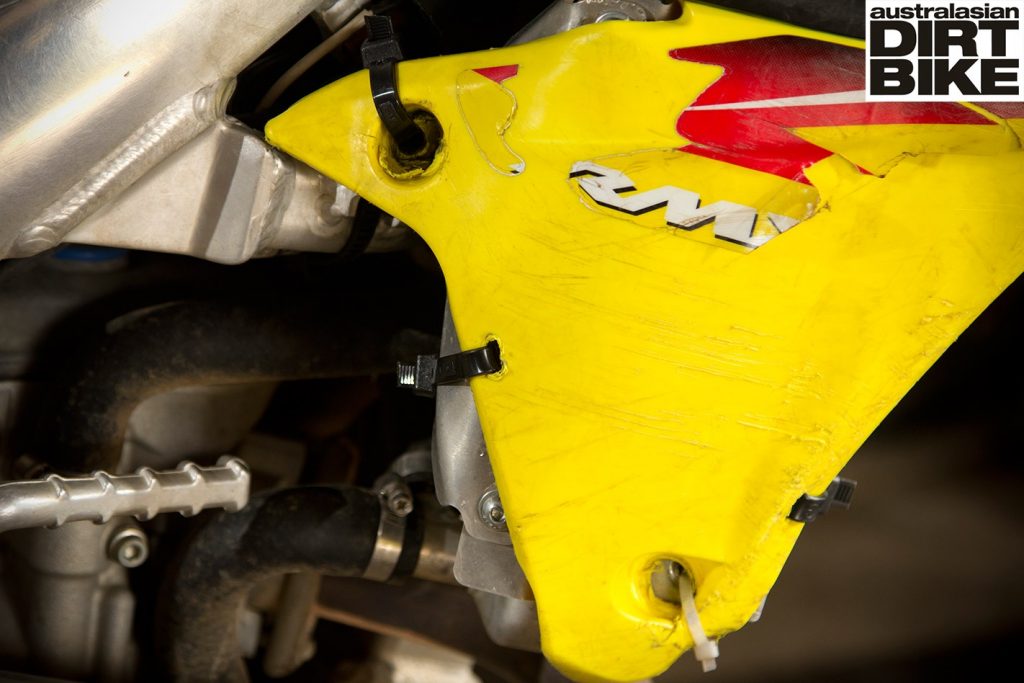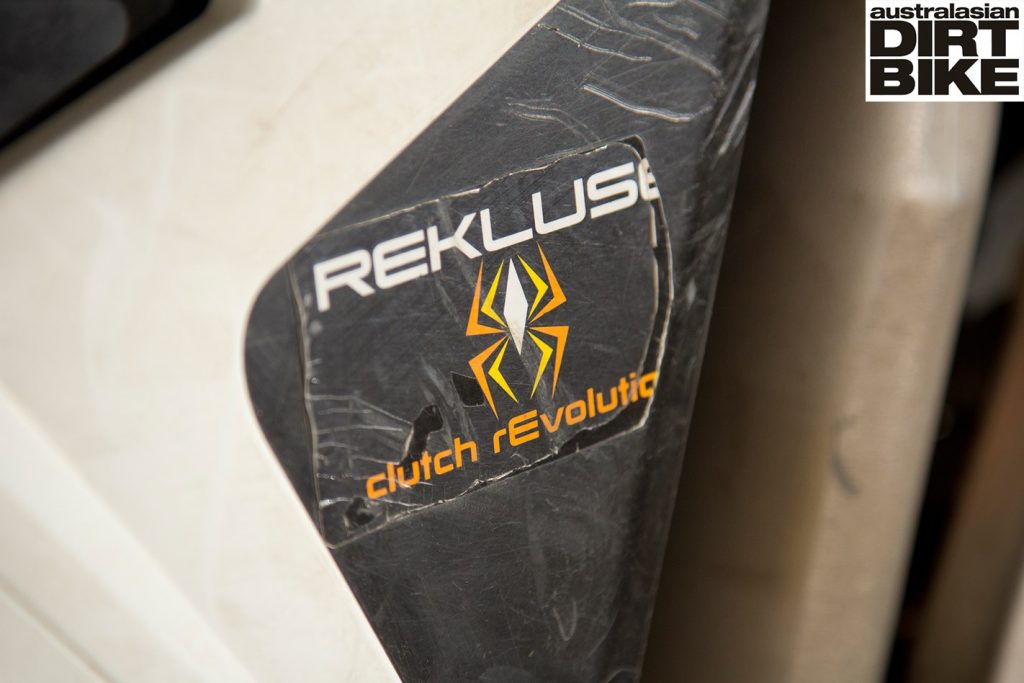 FIVE THINGS ABOUT NOEL'S RMX450Z
• He runs a mousse tube in the rear, but not the front as he doesn't like the soggy feel it gives after 10 or so hours riding.
• Noel sits more than he stands, so it is set up for that.
• Noel's aim was for a bike that was good to ride in tight stuff, and well protected from any offs.
• The suspension valving and springs are dead standard.
• He has rarely had to use the kickstarter.
To receive the latest news, reviews and video highlights from the world of dirt bikes, sign up to our weekly newsletter here.