Daniel Smith talks about what he loves about his 500AF and why he bought it
2012 Service Honda 500AF
Daniel: Why I bought it
This is the first brand-new dirtbike I've ever owned and I have been riding for over 23 years. I bought the 500AF as they don't make the CR500 anymore but I wanted a modern bike. The last year of the Honda CR500R was 2001 and that was a motocross version, but in 2002 and 2003 that same bike was sold as a CR500E. It was detuned and modified for full road registration in Australia. I love the acceleration of a true open-class motocross bike.
How it performs
I love the sound of this bike – it has a note like no other and enough power to take you to the top of any hill, sand dune or anything else you can ride over. But you have to be careful because this bike can flip going downhill. The two-stroke engine has no power valve, so when the power hits it's violent but exhilarating, and you need to be able to hang on as it could tear your shoulders from their sockets.
The maintenance regime
I change the oil and clean the air filter every two or three rides, which is at around 200km, and depending on where I have ridden, I clean it more if it has been dusty. I always check nuts and bolts or spokes every ride. After washing and drying, I spray the bike with Inox to protect against corrosion.
Should I buy one?
If you want a bike that you would find hard to tame and never get sick of the power, this is the bike for you. It has heaps of torque from the big-bore two-stroke without the weight of big 450 four-strokes.
FIVE THINGS YOU DIDN'T KNOW ABOUT THE SERVICE HONDA 500AF
• In stock trim, the CR500AF will put out over 41kW
• The 500cc two-stroke engine does not feature a power valve
• Service Honda fits the CR500AF with a 48mm Showa fork
• The frame is a fourth-generation Service Honda twin spar aluminium
• The Service Honda 500AF has a dry weight of 96kg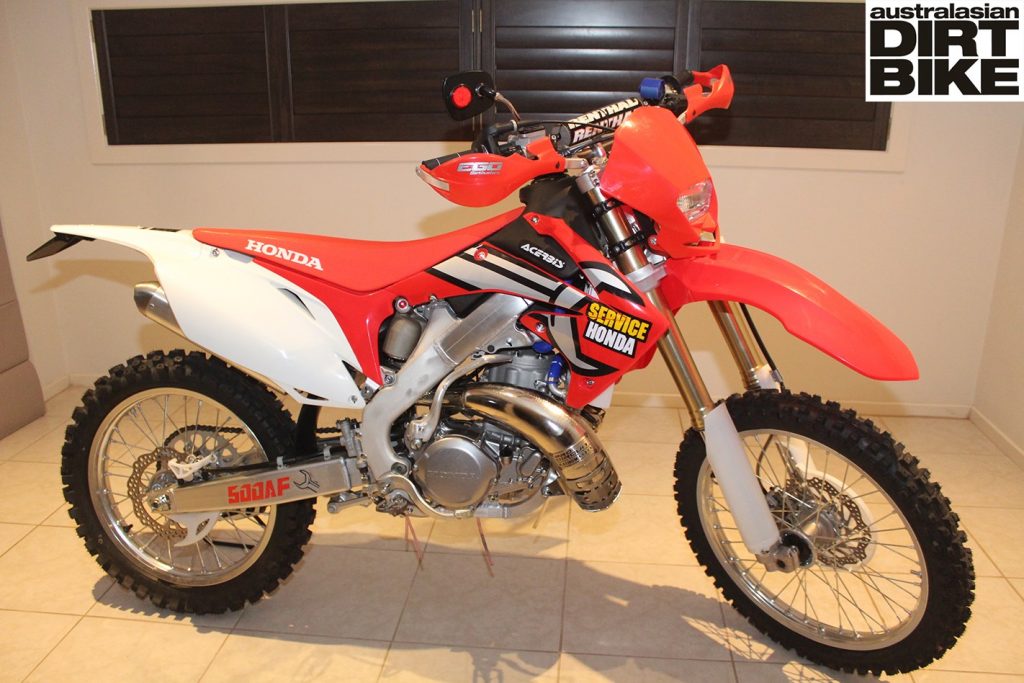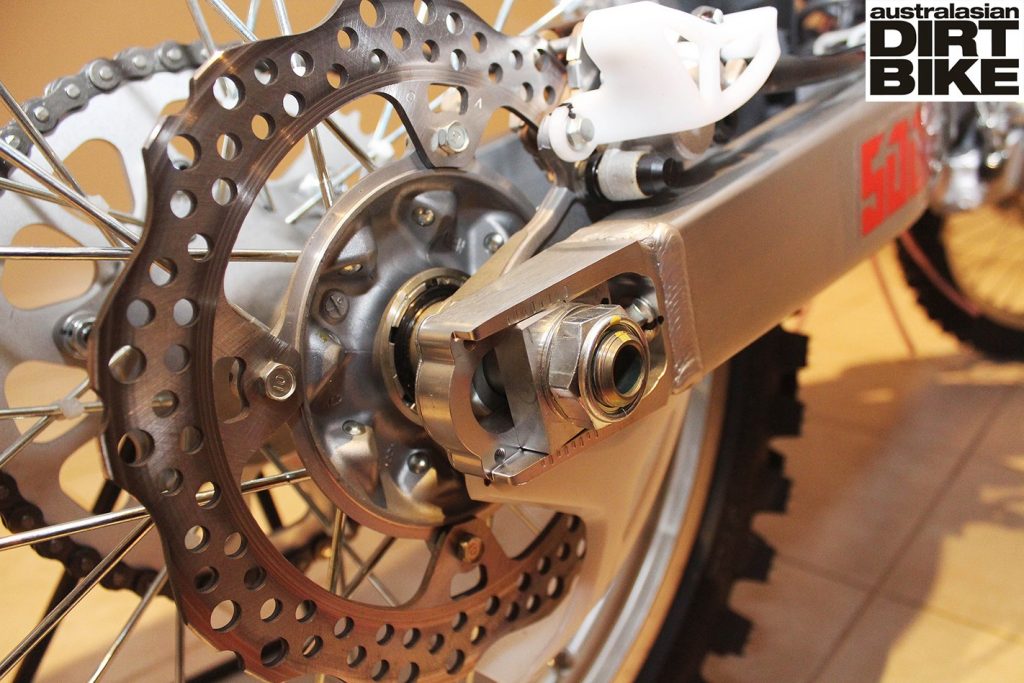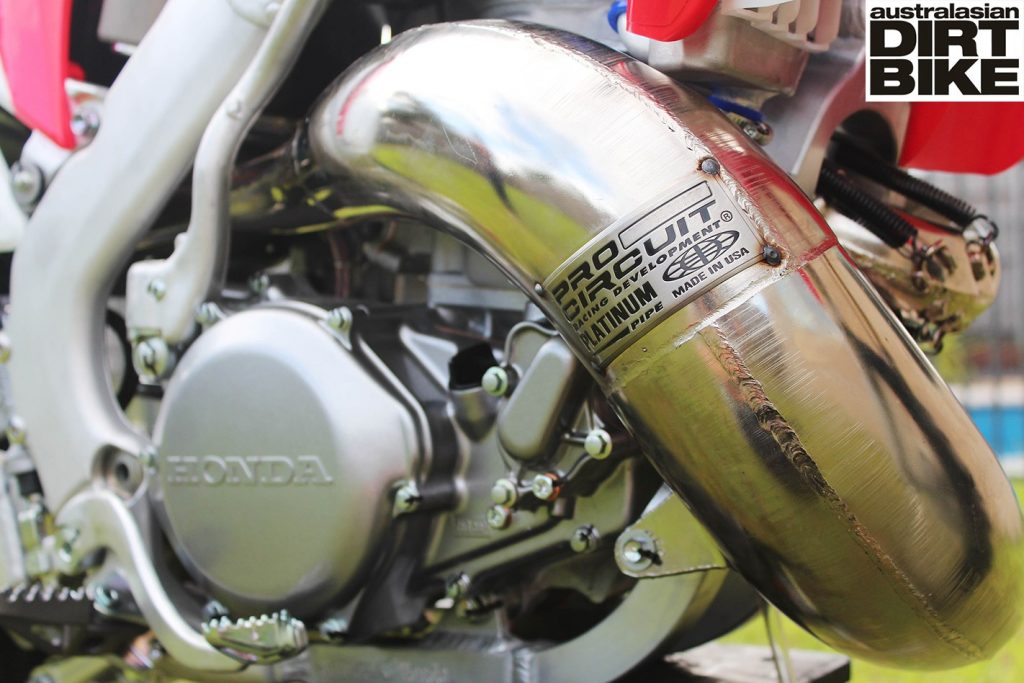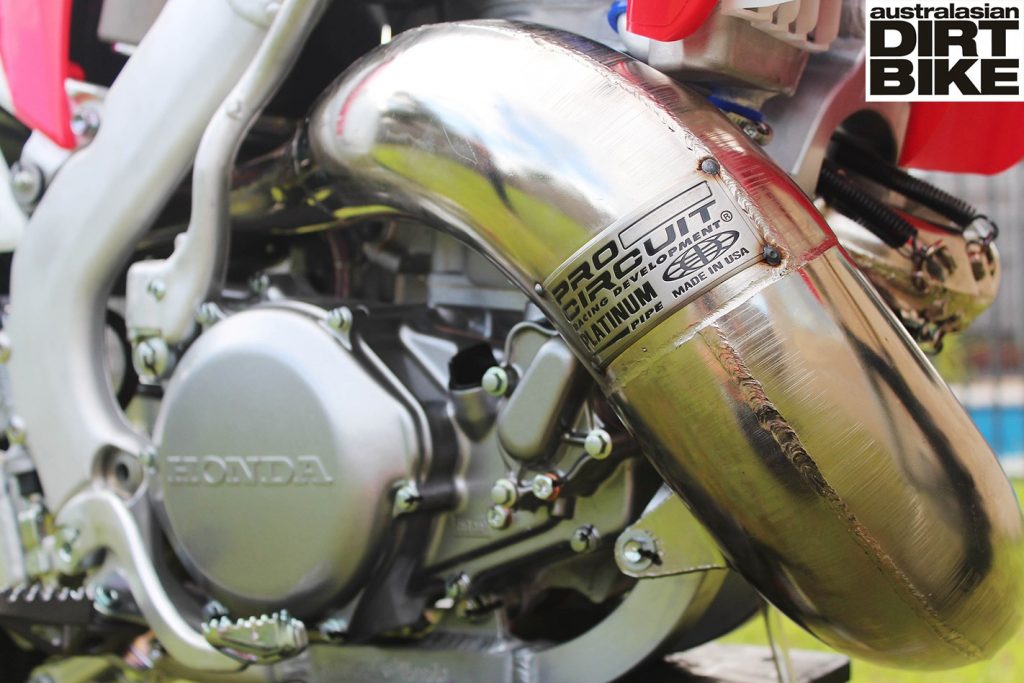 This article featured in ADB issue #409, October 2013